From becoming a household name with his role in The Notebook (2004) to turning into one of Hollywood's biggest actors with movies like Half Nelson (2006), La La Land (2016), and most recently Barbie (2023), Ryan Gosling's net worth has seen a steady rise over the years.
Having started as a child actor, Gosling cemented his position in the industry within a short span of time. In 2017, Forbes ranked him 14th among the world's top 20 actors with a net worth of USD 29 million. Despite a four-year hiatus from 2018 to 2022, his comeback projects like The Gray Man (2022) pushed his net worth to a whopping USD 70 million as of July 2023, reports Celebrity Net Worth.
Although in his latest venture, Gosling's Ken is seen struggling in Barbieland, the actor's sky-high salary for the Greta Gerwig directorial has sent his value soaring in the real world.
More about Ryan Gosling's net worth, brand endorsements and luxury purchases
Ryan Gosling: A look at his early career and earnings As a child actor, Gosling bagged a spot in The All New Mickey Mouse Club (1989-1995) TV series in 1995 and continued to appear in it for two years. A reboot of the classic 1950 The Mickey Mouse Club series, the show had a cast of young promising stars comprising Britney Spears, Justin Timberlake and Christina Aguilera. Media reports state, the Mouseketeers were paid a flat USD 185 per week for nearly 13 weeks.
Without any prior formal training in acting, Gosling then went on to star in television shows such as Breaker High (1997) and Young Hercules (1998), along with films like Remember the Titans (2000), The Slaughter Rule (2002) and Murder by Numbers (2002). While the earnings from these are not known, they paved the way for a growing net worth.
Ryan Gosling's The Notebook success The year 2004 was a major turning point for the then-22-year-old actor. He was cast as Noah Calhoun in The Notebook — a film that became a massive success and thrust Gosling under the spotlight.
Based on Nicholas Sparks's bestselling novel of the same name, the movie also stars Rachel McAdams and had a budget of USD 29 million according to Box Office Mojo. Although his exact salary is not officially known, Parade says, Gosling made around USD 1 million.
La La Land, The Gray Man Nice Guys and other milestones The last decade saw some of Gosling's most incredible performances that earned him both box office and critical acclaim. In 2016, he played the lead role in La La Land opposite Emma Stone. Not only did the musical become a global hit, but Gosling also won a Golden Globe Award and earned his second Oscar nomination after Half Nelson.
Although his earnings are not known, given the mammoth figure Forbes mentioned in 2017, it can be deduced that a big part of the pie came from Gosling's La La Land earnings.
Another landmark movie in his career was The Gray Man, for which Gosling netted USD 20 million according to Variety. It put him in the same league as Sandra Bullock for The Los City of D, Chris Hemsworth for Thor: Love and Thunder and Brad Pitt for Bullet Train.
His other notable paychecks include the USD 7 million salary he earned from The Nice Guys (2016), according to The Hollywood Reporter. Additionally, The Things mentions he pocketed USD 10 million for Blade Runner 2049 (2017) starring Harrison Ford, and Variety states Gosling made USD 6.5 million for First Man (2018). It was his last project before the actor took a break for some family time.
Such outstanding revenue collections and globally appreciated films have significantly contributed to Ryan Gosling's net worth, making him one of the highest-paid actors.
Ryan Gosling's mammoth Barbie salary Releasing on 21 July 2023, the first live-action Barbie film stars Margot Robbie as the titular Mattel doll and Ryan Gosling as her love interest, Ken. Other cast members include Will Ferrell, America Ferrera, Kate McKinnon, Emma Mackey, Simu Liu, Issa Rae and Michael Cera.
Barbie comes as a major boost to Gosling's net worth, too. It is revealed that both the lead actors are taking home equal paychecks and Variety reports the amount to be a whopping USD 12.5 million.
With fabulous pre-release marketing and collaborations, an engaging trailer and exciting behind-the-scene images, it is one of the most highly anticipated movies of 2023.
He owns a production house The actor also has notable offscreen earnings as a producer, which plumps his net worth. As of 2022, Gosling has produced eight films including Blue Valentine (2010), Wolfman (2010) and Lost River (2014).
In 2017, Gosling teamed up with The Nice Guys and Song To Song (2017) producer Ken Kao and opened his production house called Arcana. The Olivia Colman and Emma Stone-starrer, The Favourite (2018), was the banner's first project.
The film became a big hit and earned USD 95,918,706, reports Box Office Mojo.
Ryan Gosling's brand endorsement deals also pool in hefty bills
View this post on Instagram
Considering his stardom and fan following, Gosling bagging lucrative brand deals come as no surprise. In 2021, Swiss luxury watch brand Tag Heuer roped him as a brand ambassador for its horological pieces. The actor's lively enthusiasm, bold energy and confidence appealed to the brand.
He is seen sporting a Tag Heuer Carrera watch in many photoshoots. In 2022, Gosling starred in a campaign for Gucci, highlighting their 'Valigeria travel selection'. The campaign features the maison's double 'G' monogram on a range of bags, trolleys, suitcases, hat boxes and more. Created by Alessandro Michele, the range is an ode to the origin of the Italian fashion house, as founder Guccio Gucci worked as a porter at London's Savoy Hotel in his early days.
While the exact figure is not known, such luxury brand endorsement deals leave no room for doubt that the Crazy, Stupid, Love (2011) star made a fortune.
Ryan Gosling also strummed his own music
Whenever you read "Ryan Gosling" and "music" in one sentence, chances are it is about La La Land. But little do people know that he is also a trained musician.
Gosling was one half of the rock outfit Dead Man's Bones with Zack Shields. Active since 2007, the duo released one self-titled album in 2009. W Magazine says, the Halloween album garnered a decent 7.1 score on Pitchfork. The band also went on a 12-city tour where they were opened for by local choirs.
While Gosling's earning from his musical career is not known, the fact that one of the group's singles featured in The Conjuring (2013), proves he earned handsomely.
Ryan Gosling's real estate matters Gosling, a Canadian native, has been living with his partner Eva Mendes and their two daughters is in Los Angeles for their work. However, recent reports show they are making moves in the real estate market.
The actor couple is making their way away from the bustle of Hollywood to raise their children someplace quiet. In 2021, they sold their Los Feliz home for USD 5 million. Since the property was never listed on the market, hardly any information is available.
Acquired by Mendes in 2008 for USD 3.2 million, it was a beautiful 1926-built Mediterranean Revival-style mansion occupying a corner plot. According to Dirt, the tall hedge and bamboo shoot-lined house had a garage for three cars, a guest studio, patios, terraces and an outdoor swimming pool. It covered an area of about 363 sq m and had four bedrooms and four bathrooms.
Gosling also owned another LA property but predominantly resided at the Los Feliz address. The bachelor pad was also sold in an off-market deal to Hollywood designer Mark Avery for an undisclosed amount.
The couple have been on the lookout for a new place. However, they were outbid on a San Marino, California estate in 2018. While their current address may not be known publicly, the Gosling-Mendes family has been known to spend time in a quaint getaway to the north of LA.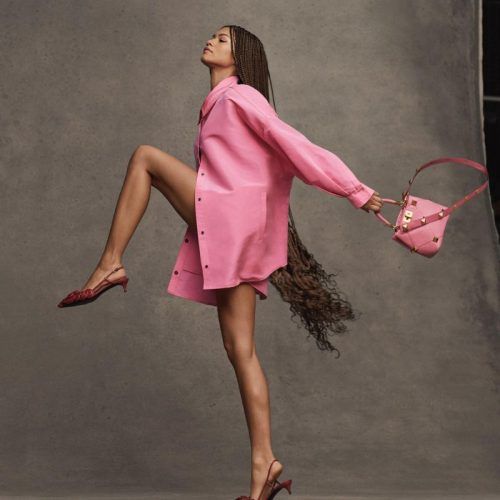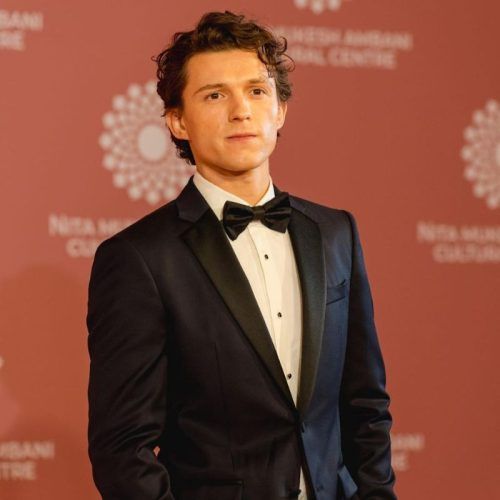 His fleet of luxury cars
With such a massive net worth, it is natural to invest in some automobile beasts and Ryan Gosling has an impressive garage to boast. A black Toyota Prius (starting at USD 17,500) and a 1973 Chevelle Malibu are part of his car collection. The latter also appeared in his 2011 movie Drive.
Gosling reportedly owns a BMW Z8 as well. Priced at USD 250,000, it comes with a 5-speed manual transmission, which takes the driving experience notches higher. A 4.8L V8 engine, helps the car reach a top speed of nearly 230 kmh.
A Ford Mustang, priced at USD 36,000, is also part of Gosling's luxury fleet. It is equipped with a 5.0L V8 which generates 460 horsepower and 515 Nm of torque and can reach a top speed of about 250 km/h.
His other automobiles reportedly include a Range Rover Vogue and Porsche 911.
Ryan Gosling, the restaurateur
View this post on Instagram
Another interesting fact about Gosling that many may not know is that he is also an entrepreneur. The actor is a co-owner of a Moroccan restaurant, Tagine, in Beverley Hills. A US Magazine report says he joined hands with Morocco-born chef Abdessamad Benameur after sampling his food at a party.
He invested in Tagine in 2004 and as of 2019, has been its part owner. The restaurant has a stellar celebrity clientele which includes Chrissy Teigen, Mike Tyson, Meryl Streep and Keanu Reeves.
(Hero and feature image: Courtesy La La Land/ IMDb)
This story first appeared on Lifestyle Asia India
Frequently Asked Questions (FAQs)
Question: Is Ryan Gosling a billionaire?
Answer: Ryan Gosling is one of the highest-paid actors in Hollywood. As per 'Celebrity Net Worth', he has a net worth of USD 70 million.
Question: How much is Ryan Gosling paid?
Answer: According to reports, Ryan Gosling earns a minimum of around USD 10 million for major blockbuster roles. The figures only tend to grow depending on the project and collections.
Question: Is Ryan Gosling successful?
Answer: With a slew of big hit films to his credit, Ryan Gosling is considered a highly successful actor in Hollywood.
Question: How much did Ryan Gosling get paid for 'Barbie'?
Answer: According to 'Variety', both Ryan Gosling and Margot Robbie earned around USD 12.5 million for their roles in 'Barbie'.
Question: What will 'Barbie' 2023 be about?
Answer: While major plot details are not yet revealed, the IMDb logline for 'Barbie' reads, "Barbie suffers a crisis that leads her to question her world and her existence." According to 'RogerEbert.com,' the film shows Barbie (Margot Robbie) as the most popular Barbie in Barbieland. When she is faced with an existential crisis, she must travel to the human world to understand her true purpose. Ken (Ryan Gosling), her love interest, also follows her as her validation means the most to him.
written by.
Trinetra Paul
Trinetra is an ardent foodie and bibliophile who writes about films, travel, food and lifestyle. As a writer and literature student, slam poetry and storytelling are her go to jam. When not working, Trinetra is busy looking for her next place to visit or binge-watching Instagram videos for travel inspiration.