If you are a coffee lover, then you probably think capsule coffee machines are godsent. After all, they provide you with a quick cup of 'Joe' within a matter of seconds. However, the Morning Machine has taken that concept and turned it up a notch.
Today, most speciality roasters have begun putting their high-quality coffee into convenient capsules. However, the one-size-fits-all approach for some of these machines are not built to optimise the flavour of each bean. The Morning Machine overcomes this by utilising several smart features along with over-the-air software updates to get the most out of each coffee serving. Sleek And Smart
The machine is conceptualised by Asia's pioneers of the specialty coffee movement, Leon Foo of PPP Coffee and Andre Chanco of Yardstick Coffee. Designed in collaboration with STUCK, an award-winning innovation agency based in Singapore, it features a sleek and compact design.
Along with built-in Wi-Fi, the coffee machine arrives with smart features such as cup detection, built-in water TDS (Total Dissolved Solids) meter and alerts. It also features brew cycle count and automated cleaning cycles to make home brewing a breeze. The Morning Machine can be used independently to brew 10 default recipes. This includes "Bloom & Brew", its flagship espresso; long coffees; filter brews; and even a "Kyoto Style Slow Drip". The Internet of Things-enabled device works in tandem with a Morning mobile application providing users with a repository of recipes.
These recipes, developed by partner roasters to replicate café-quality coffee in the comfort of their homes. Besides coffee capsules, users can brew and set recipes for tea capsules, single-serve drip bags and matcha capsules.
A Smart Barista At Home
Consistency is the key USP of the Morning Machine and it does so in highly innovative ways. It has a built-in scale for accuracy and precision, as opposed to volumetric measurements from a flow meter. As a result of this, the machine ensures perfectly brewed, consistent-tasting cups of coffee.
Proportional-Integral Derivative (PID) Temperature controls also allows users to manipulate and optimise temperature according to their flavour preferences. This also applies for brewing tea capsules that are ideally brewed between 65 – 80°C.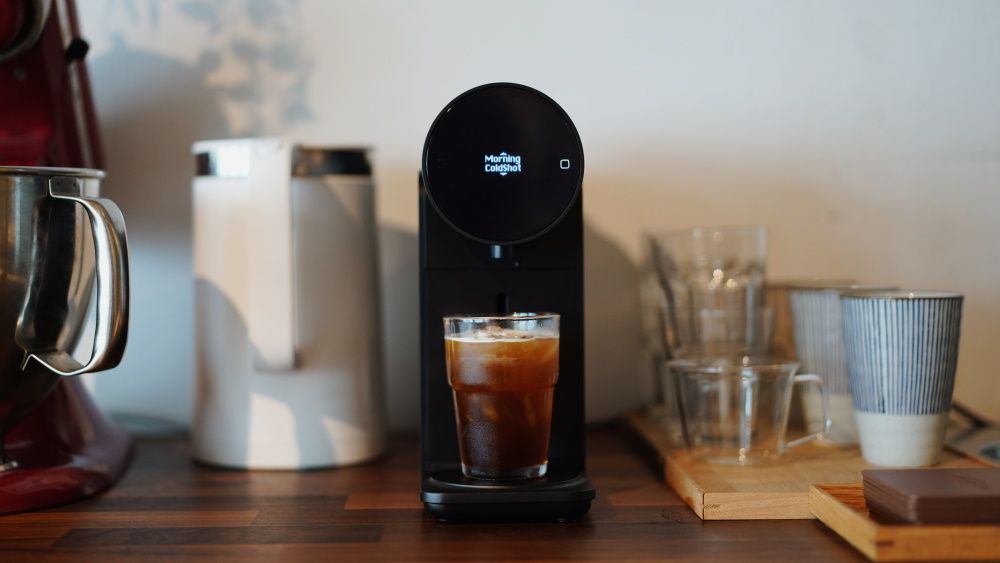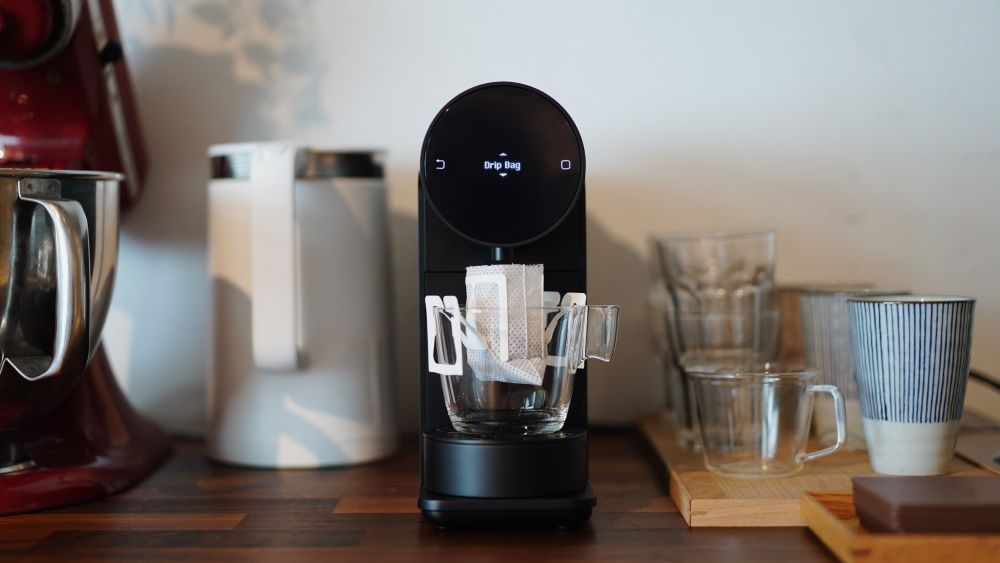 While most coffee machines typically operate at a single pressure—typically 9 bar—at any one time, the Morning Machine allows drinkers to calibrate the coffee flow for a more personalised brew. This feature helps drinkers optimise the flow of water into the capsule chamber before the brew for optimal extraction and enhanced flavour.
The Morning Machine features a pressure average of up to 20 BARs, providing sufficient range to yield richer-tasting espresso.In terms of coffee options, users can purchase specialty coffee from international roasters on the Morning Marketplace. It currently carries capsules from April Coffee Roasters (Denmark), Colonna Coffee (UK), St. ALi (Australia), Center Coffee (South Korea) and much more.
The Morning Machine retails online for S$590 inclusive of a capsule explorer pack worth S$80
(Images: Drink Morning)
written by.
Richard Augustin
Digital Editor
Richard went from the confines of the kitchen working as a professional chef into the realm of media twenty years ago. In his two-decade career in writing, he has plied his trade in a number of regional print and digital media organisations in the lifestyle, in-flight, entertainment and finance space. When not busy chasing deadlines and writing stories for AugustMan, you can find him experimenting with recipes in his kitchen.