Golf great Tiger Woods became a billionaire in 2022, with Forbes estimating his net worth at a career net total of at least USD 1 billion after taxes and agent fees.
According to Forbes, it made Woods the third billionaire athlete after NBA icons Michael Jordan and LeBron James. His gross earnings (including taxes and charges) of USD 1.7 billion, however, makes him the wealthiest of all billionaire sportspersons in the world, far ahead of the gross earnings of rich footballers such as Cristiano Ronaldo and Lionel Messi.
It is worth noting that Woods touched the billion-dollar mark despite turning down a "mind-blowingly enormous" offer from the Saudi-backed LIV Golf tour, which, according to LIV Golf commissioner Greg Norman, would have been around "high nine digits." This means that the net worth of Tiger Woods would have been far higher in case he opted for the deal.
In its 10 June 2022 report, Forbes said that Woods' earnings include those from his 27-year-long career from golf, endorsements and other deals. He was the highest-paid athlete in the world for 10 consecutive years till 2012, on Forbes' list.
Earnings of Tiger Woods from golf and endorsements There is no doubt that Woods is the greatest golfer in history. By the time he was 15 years old, he had won the Junior World Golf Championships six times. The Los Angeles Times (LA Times) wrote at the time that he was the first of his age to win the 15-17 division of the event.
"Tournament officials, anticipating what they got, rolled out the red carpet for him this year, making him the first player to be exempt from qualifying," noted LA Times.
As a senior, Woods has had 82 wins on the PGA Tour — an all-time highest record he shares with Sam Snead. He has also won 15 Majors, including his fifth Masters Tournament in 2019 which was his most recent major win. His Majors number is only behind Jack Nicklaus' record of 18.
According to the Forbes report, Woods won USD 121 million in prize money. No pro golfer in history has ever earned as much in winnings. Yet, Woods' earnings from wins make up only 10 per cent of the total earnings in his career. The larger share comes from endorsements.
The ace golfer has long been the face of some of the world's most famous brands. Among them are Gatorade, Monster Energy, Rolex and Nike.
"He hit the right time in the right sport, being an athlete with a diverse background who was approachable," veteran sports business consultant and Columbia lecturer Joe Favorito told Forbes.
He added, "Brands love knowing they're getting someone who is embraced not just by the traditional but also by the casual fans."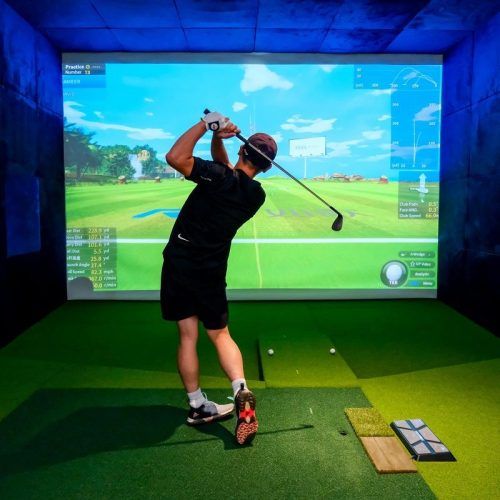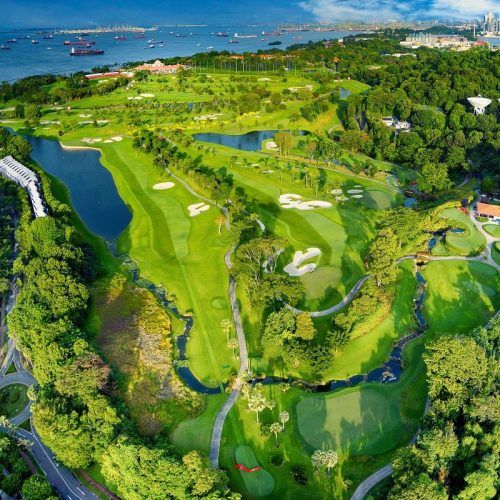 Other ventures of Tiger Woods Woods also makes money from his business ventures, which include his restaurant The Woods Jupiter. He has a golf design business and a live events production company as well.
A partner in SPAC, he is an investor, too, having pumped money into the clubs and resorts group NEXUS Luxury Collection.
Woods is also involved in giving back to society. He founded the Tiger Woods Learning Center in Anaheim, California, in 2006, to help educate underprivileged children. The property, built at a cost of around USD 18 million, also has a place to teach golf.
Tiger Woods' net worth in 2023
Woods suffered a car accident in February 2021, which affected his form. He was forced to withdraw from some Majors but returned to competitive golf at the Masters Tournament in April 2022.
Despite the setbacks he suffered in 2021, he still earned USD 68 million before taxes of which only USD 40,000 was prize money. The rest came from endorsements as well as a deal he signed in March 2021 with the makers of the video game franchise PGA Tour 2K.
Excited and honored to be the cover athlete for #PGATOUR2K23! More to come on 8/22 from @PGATOUR2K! #MoreGolfMoreGame pic.twitter.com/sksyYxa7pF

— Tiger Woods (@TigerWoods) August 17, 2022
Though Woods is still trying to return to the top of the table he once was in golf, there has hardly been a drop in his earnings because of brand endorsements and his legacy as a golfer. He was inducted into the World Golf Hall of Fame in March 2022.
According to Forbes, his real-time net worth is at USD 1.1 billion, as of 5 April 2023. He is currently ranked 1,001 as per Official World Golf Rankings (OWGR).
And like any other billionaire, Woods splurges on mega properties, stunning cars, large yachts as well as aircraft.
The most expensive things Tiger Woods owns
Privacy
A luxury yacht measuring around 47.2 metres in length, Privacy has a total area of 603 sq metres. Woods bought it in 2004 for around USD 20 million. Ever since, he has taken it to some of the most famous golf tournaments in the world, including the 2006 US Open at Winged Foot, the 2018 US Open at Shinnecock Hills, the 2019 PGA Championship at Farmingdale, and the 2019 Hero World Challenge in the Bahamas.
According to a 2019 USA Today report, maintaining the yacht costs USD 2 million per year. It has a range of around 6,500 km and can cruise at a top speed of 17 knots. Manned by a nine-member crew, the vessel can sleep between 10 and 12 people. There are at least five rooms, including a twin cabin and a VIP stateroom. The interiors feature cherry woodwork.
Among its onboard luxuries across its three decks are an eight-person jacuzzi, a decompression chamber for scuba diving, a personal gym, a theatre, a large deck bar and a three-person elevator. Jet skis and kayaks are among the toys that the yacht can carry for the pleasure of its owner and guests.
Solitude
Woods purchased the vessel in around 2010 at a time when his marriage to Elin Nordegren was on the rocks. According to PEOPLE, the golfer bought the 18.5-metre-long dive boat for Nordegren. Other reports said that both Woods and Nordegren enjoyed dive fishing in the early years of their marriage.
"Solitude is a dive boat and was designed for Elin, who loves the sport," PEOPLE quoted an unnamed source as saying.
Built by Garlington Landeweer Marine, the boat was, at the time, docked at Pirate's Cove Resort & Marina, close to Wood's mansion on Florida's Jupiter Island. But neither the dockyard nor the maker confirmed the name of the owner to PEOPLE.
The report said that the boat cost between USD 2 million and USD 3 million, and took two years to build.
Gulfstream G550 Woods has used his massive fortune to buy some of the finest things to hop around the globe. For long distances, Woods has been seen flying in his private jet — a Gulfstream G550. It is the same type of aircraft that billionaire Elon Musk has among his private jets.
The golf legend bought the aircraft for around USD 54 million. It has 18 seats for passengers and can fly non-stop for close to 12 hours or over 12,000 km.
The Gulfstream G550 that Woods owns has a bedroom with a walk-in closet, a separate dining area and spacious bathrooms. In case Woods has an urgent need for work, he can use the onboard full internet connectivity and satellite communication.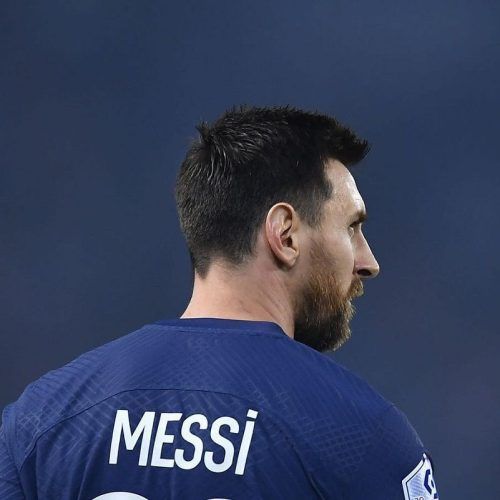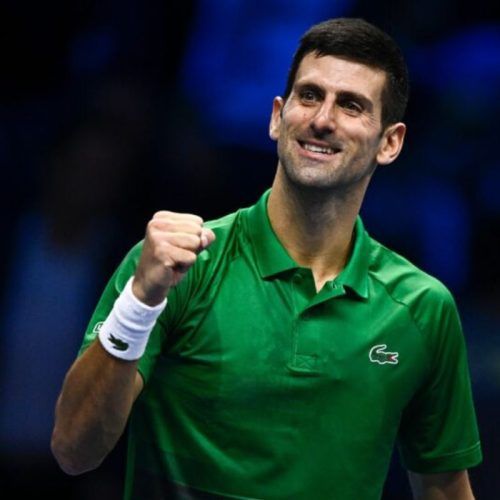 Mercedes-Benz SLR McLaren Edition Woods owns several fast and beautiful cars, some of which he received as prizes for his wins and some others as part of sponsorship deals. These include multiple Buick cars — Buick Lacrosse, Buick Enclave, Buick Velite and Buick Bengal Roadster — as well as a Lexus LS460. He also rode two bikes as part of endorsement deals, a Hero Karizma ZMR and a Hero Xpulse. It is not clear if he owns them. There was also his infamous accident in his Cadillac Escalade, which he rammed into a fire hydrant in 2009, days after his cheating scandal became public.
But the two most famous four-wheelers in his garage are a Mercedes-Benz SLR McLaren Edition and a Porsche Carrera GT.
The Mercedes-Benz SLR McLaren Edition is part of the limited-production Mercedes-Benz SLR McLaren marquee by Mercedes and McLaren, of which only around 2,100 were made between 2003 and 2010. The McLaren Edition can reach a top speed of 336 km/hr and an acceleration of 0-96 km/h in 3.6 seconds on a 651 hp, 5.4-litre V8 engine. The most unique feature of the line is that no two cars are the same because of differences in specifications.
At the time of its production, the car sold between the price range of USD 100,000 and USD 150,000. However, its resale value is much higher, as it is an in-demand vehicle for collectors. For instance, a Mercedes-Benz SLR McLaren 722 S Roadster, the roadster version of the car, sold for USD 1.45 million in 2018. And one of the variants, the Mercedes-Benz SLR McLaren Stirling Moss, is one of the most prized limited-edition cars within the collection. Only 75 were built and two of its owners are pop icon Rihanna and rapper Kanye West.
Porsche Carrera GT The Porsche Carrera GT is one of the fastest cars on the road, with a top speed of 330 km/h. Made from carbon fibre, the car can touch 160 km/h in 6.8 seconds. Though originally priced at around half a million dollars, the Porsche Carrera GT can easily surpass that mark at auctions.
Woods bought one of the machines, but apparently could not handle it.
"Once he [Woods] bought a Porsche Carrera GT, similar to the one driven by many celebrities, but one of the first times he got behind the wheel, the powerful car got away from him, spinning off into the grass near his house. He took it back to the dealership," wrote Wright Thompson of ESPN in his profile on the golfer in 2016.
Mansion in Florida
Wood's first major property was the Windermere mansion located in the golf club community of Isleworth near Orlando, Florida. He bought it in 1996 for around USD 2.6 million, though some reports say that the price was not disclosed. The property measured 743 sq metres at the time of its purchase by Woods.
The two-storey home next to the waterfront came with seven or eight bedrooms, a guest house, a two-story patio, a theatre and a wet bar. It was near this house that Woods crashed his Cadillac.
Woods sold the property in 2013 to golfer Bubba Watson for USD 2.2 million. Watson sold it four years later for USD 4.2 million.
But he reportedly still has a property in Windermere. The property, believed to be worth USD 1.31 million, was bought in 2010 and is listed under both the golfer's and his father's names.
Jupiter Island estate
The Jupiter Island estate along the coast of Martin County, Florida, is perhaps the most famous property owned by Tiger Woods. Spread over an area of around 50,000 sq metres, the property was bought in 2006. Woods got a standing house on the estate demolished and got his own mansion built from scratch. The total cost of the project was an estimated USD 40-55 million.
The Jupiter Island estate is known for having its own golf course, measuring over 14,000 sq metres for Woods to practise whenever he wants. The mansion, on the other hand, has a tennis court, multiple pools, a media room, a wine cellar, a private dock and gym and an oxygen tank, among other amenities and requirements fit for Woods.
A year after purchasing the property, Woods also bought two plots of land for his mother in the same area for around USD 2.4 million.
Other properties
Woods bought land in Jackson Hole, Wyoming, with his then-wife Elin Nordegren for an undisclosed amount. According to Insider, land in the gated community where Woods made his purchase was being sold for between USD 1.2 million and USD 4.5 million at the time.
He also owned a condominium in Corona Del Mar, California, which he bought in 2004 for USD 3 million. The condo came with three bedrooms and offered an outstanding view of the ocean. But he sold it for USD 2.5 million in 2012, following his split from Nordegren.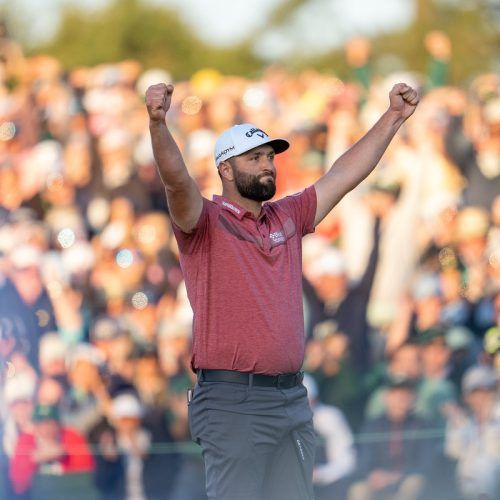 Rolex Sea-Dweller Deepsea Woods owns several luxury wristwatches. But the one that stands out in his collection is a Rolex Sea-Dweller Deepsea. He was seen wearing one in 2019 after winning the Masters Tournament — his first major title in 11 years. It is believed that Woods' watch cost him around USD 10,000.
The Deepsea is a subcategory of the Rolex Sea-Dweller. The watch is known for its incredible resistance to water; it can go as deep as 1,220 metres below sea level, which is 13 times more resistance than any other watch designed for diving.
Wood's Deepsea has a blue dial and black bezel. From a design perspective, it shares some resemblance to a Rolex Submariner. The watch comes with a 70-hour power reserve and is renowned for its accuracy.
The Woods Jupiter restaurant Woods opened the restaurant in Jupiter in 2015. Some reports suggest that he paid around USD 8 million for it.
The Woods Jupiter is an elevated sports bar which serves quintessential American cuisines. The dishes include several types of salads and sandwiches, including arugula and radicchio-based The Woods House Salad and The Woods Burger whose ingredients include Florida wagyu, white cheddar and lettuce, among other items. Starters, desserts, cocktails and cigars are also served here.
"The Woods Jupiter is Tiger's flagship restaurant. After years of meals on the road, he decided to bring his vision of an elevated sports bar to life at home in Jupiter. Envisioned as a place where friends and family could come together to relax and refuel, The Woods has become a destination to celebrate like a champion," reads a message on the official website of the restaurant.
Woods is a joint owner of Albany, a 2.4-sq-km stretch of a luxury resort on New Providence island in the Bahamas. Besides the golfer, the prime members-only resort's owners are Joe Lewis, Ernie Els and Justin Timberlake. The resort was opened in 2010.
(Main image: Tiger Woods/@TigerWoods/Twitter; Featured image: TaylorMade Golf/@TaylorMadeGolf/Twitter)
written by.
Manas Sen Gupta
Manas enjoys reading detective fiction and writing about anything that interests him. When not doing either of the two, he checks Instagram for the latest posts by travellers. Winter is his favourite season and he can happily eat a bowl of noodles any time of the day.