Pop superstar Ariana Grande and her husband of two years Dalton Gomez are ending their marriage. The news has come as a surprise to many, especially since hardly anyone knows who Gomez is aside from his famous relationship.
The confirmation of the separation comes just a day after Grande was seen watching the Wimbledon men's singles final match between Novak Djokovic and Carlos Alcaraz in London without her wedding band.
Grande was wearing a Ralph Lauren top and skirt, Tiffany & Co sunglasses and a Wimbledon baseball cap. She was seated next to Andrew Garfield at the match and surrounded by numerous other celebrities, including Tom Hiddleston and Zawe Ashton, at the gallery.
What happened to Ariana Grande and Dalton Gomez's marriage?
The "Thank U, Next" hitmaker Ariana Grande and husband Dalton Gomez are "heading for divorce" only two years after they tied the knot, TMZ reported on 17 July citing a source.
The report says they have been "thousands of miles apart" since Grande started filming Wicked in December 2022. Their marital problems had reportedly started much before.
Page Six reports that the last time Grande sported her wedding band in public was when she attended Jeff Goldblum's London concert in April 2023.
Reports say that Grande and Gomez are still friends and talk regularly, but their marriage is certainly ending.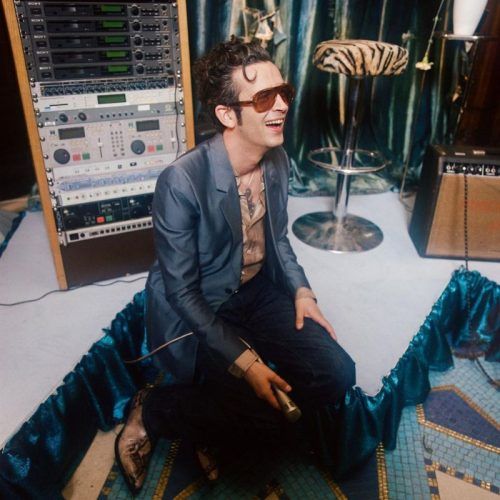 All about Dalton Gomez and how he met Arian Grande
Even though it has been two years since he started his relationship with Grande, Gomez has managed to stay out of the public eye.
All that is known is that Gomez is a luxury real estate agent, who works for Aaron Kirman Group (AKG) | Christie's International Real Estate in Los Angeles.
View this post on Instagram
The firm's website says that he was born and raised in Southern California and has seven years of experience in his field.
He currently serves as Director of the Estates Division for the company and was the Director of Operations during his first three years in the business.
The site says that he is "highly sought after for his extensive knowledge in the fields of significant architecture and luxury estates".
What properties does Dalton Gomez handle?
The official website of his company reveals that Gomez represents the only Oscar Niemeyer House in North America as well as renowned architectural works by names such as A. Quincy Jones, John Lautner, and Rudolph Schindler among others.
Additionally, he has been involved in the sales of Craig Ellwood's Case Study #16, Pierre Koenig's Case Study #21, and Richard Neutra's Tremaine House.
Gomez is also reportedly connected to high-profile celebrities due to his occupation. Among those he apparently knows is Miley Cyrus, who he was seen with as part of a group photo featuring common friends in 2017.
Dalton Gomez met Ariana Grande over a property deal
The singer was looking for a property outside of Los Angeles. For this purpose, her team approached the realtor. Gomez then met Grande, who, according to Us Weekly, "thought he was cute."
The report says that she asked her team to set up a meeting with Gomez.
"Ariana fell very hard for Dalton shortly after they met," a source told the publication.
First linked in March 2020 and engaged by the end of the year
Ariana Grande and Dalton Gomez were first linked in March 2020 when they were spotted kissing at a bar. Back then, the media had no idea who Gomez was.
In May 2020, Grande and Gomez went public with their romance and appeared together in the music video of the former's song "Stuck with U" featuring Justin Bieber.
According to a PEOPLE report, they spent a lot of time together during the pandemic. The couple was reportedly shuttling between Grande's New York and Los Angeles homes.
Gomez proposed to Grande in December 2020 with a diamond ring which was fitted with a pearl from another ring belonging to the pop star's grandmother.
Ariana Grande and Dalton Gomez married in a private ceremony
Five months later, in May 2021, Ariana Grande and Dalton Gomez tied the knot in an intimate ceremony at the former's Montecito home.
"It was tiny and intimate — less than 20 people. The room was so happy and full of love," Grande's representative told PEOPLE at the time. "The couple and both families couldn't be happier."
Days later, Grande shared photographs from her wedding. They revealed that she wore a white Vera Wang wedding dress with a bow-accented veil.
The photos are now gone from her social media accounts. Multiple media reports suggest that Grande has deleted her wedding and engagement pictures.
(Hero image: AKG | Christie's International Real Estate; Featured image: @daltonnariana/Instagram)
This story first appeared on Lifestyle Asia Kuala Lumpur
written by.
Manas Sen Gupta
Manas enjoys reading detective fiction and writing about anything that interests him. When not doing either of the two, he checks Instagram for the latest posts by travellers. Winter is his favourite season and he can happily eat a bowl of noodles any time of the day.