35 years after its original release, the Beetlejuice sequel is finally happening. Titled Beetlejuice 2, the upcoming film will be directed by Tim Burton while the screenplay will be written by Alfred Gough and Miles Millar. Along with Burton, the producers for the sequel include Tommy Harper, Marc Toberoff, David Geffen and the production company Plan B.
Jenna Ortega has officially joined the cast of 'Beetlejuice 2' as the daughter of Lydia, played by Winona Ryder in the original. pic.twitter.com/fefMiYL89E

— Pop Crave (@PopCrave) May 9, 2023
During Warner Bros.'s 2023 CinemaCon panel, it was officially announced that Beetlejuice 2 is currently in development. This was followed by reports of Jenna Ortega, known for her popular role in Netflix's ratings juggernaut Wednesday, being considered for a role in the much-awaited sequel.
So, given all of the hype surrounding Tim Burton's highly anticipated sequel, and with new casting announcements being made for the same, here's everything we know (so far!) about Beetlejuice 2, including its plot, release date and cast.
'Beetlejuice 2': What will the sequel's plot be about?
The plot of the original Beetlejuice revolves around a recently deceased couple – Adam and Barbara Maitland – who find themselves trapped as ghosts in their own home. When a new family, the Deetz, moves into the house, the Maitlands attempt to scare them away, though their efforts end up being unsuccessful. In their frustration, they seek the help of a mischievous ghost named Beetlejuice. Things become chaotic, however, when the ghost's intentions turn evil and he starts causing trouble for both the living and the dead. As the story progresses, Adam and Barbara try to protect the Deetz family, especially their daughter Lydia, from Beetlejuice's dangerous schemes. Lydia, who can communicate with the Maitlands, also develops a special bond with them. Together, they must find a way to rid themselves of Beetlejuice's influence and restore peace to both the afterlife and the living world.
When it comes to the plot of Beetlejuice 2, not much is known. However, we can make some estimations based on the information we have. As Winona Ryder is returning for the sequel, we can expect Lydia to make an appearance. We will also get to see the iconic Beetlejuice up to his old tricks again as Michael Keaton will also be returning in the sequel.
Who is in the cast of 'Beetlejuice 2'? Beetlejuice 2 comprises a star-studded cast with the likes of Michael Keaton and Winona Ryder reprising their roles. New additions to the cast include Justin Theroux and Jenna Ortega who will be playing Ryder's daughter. The details about Theroux's role have not been disclosed as of now.
When is 'Beetlejuice 2' releasing?
Beetlejuice 2 will hit theatres on September 6, 2024. The production of the film will start in London on May 10.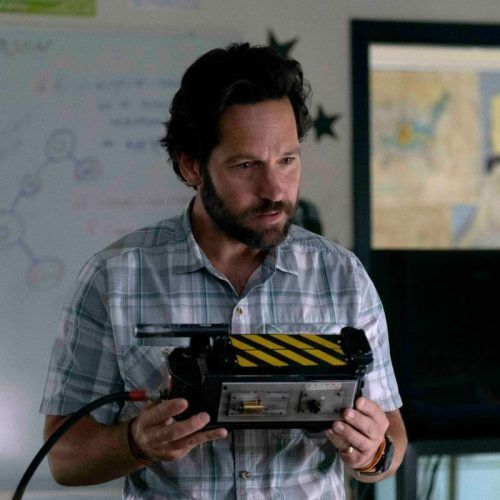 (Hero and feature image credits: Courtesy IMDb/Beetlejuice and Beetlejuice 2)
Frequently Asked Questions (FAQs)
Question: When will Beetlejuice 2 release?
Answer: Beetlejuice 2 will release in theatres on September 6, 2024.
Question: Will Johnny Depp be a part of Beetlejuice 2?
Answer: No, Johnny Depp will not be a part of Beetlejuice 2.
Question: Is Jenna Ortega going to be in Beetlejuice 2?
Answer: Yes, Jenna Ortega will play Winona Ryder's daughter in Beetlejuice 2.
Question: How old was Winona Ryder in Beetlejuice?
Answer: Winona Ryder was 15 years old during the shooting of Beetlejuice.
written by.
Sanika Achrekar
Digital Writer, Augustman
Sanika lives for fashion and skincare. She enjoys writing about style, beauty, and lifestyle. She worked as a fashion writer for Man's World India magazine. When not writing about designers and trends, she likes to shop, travel, try new Sushi restaurants, practise pilates and rewatch her comfort shows.