Jet Li is one of the greatest martial arts superstars in the world, whose movies have been entertaining fans globally for over four decades. He is credited for making wushu — a form of martial arts he is a practitioner of — famous in Hong Kong cinema and beyond.
Born on 26 April 1963 in Beijing and a naturalised Singaporean citizen since 2009, the Chinese actor started practising wushu at the age of eight at Beijing Sports and Exercise School. By the time he was 11 years old, Li had represented China internationally at wushu competitions. However, he left the sport in his teens after winning the men's gold medal at the national championships five consecutive times.
Before he turned 20, Li achieved success in Hong Kong cinema with his debut feature Shaolin Temple. He continued to amaze audiences with his exceptional display of martial arts in the movies and established himself as one of the two biggest names in the genre, alongside the legendary Jackie Chan, in the following two decades.
Unlike Chan, whose films are more comedic, most of Li's movies have a serious tone — quite like the films starring Bruce Lee.
Li is particularly noted for his contribution to making new wuxia films popular internationally during his career. Wuxia is a specific genre that revolves around legendary martial arts heroes from ancient China displaying almost superhuman-like abilities. Swordsman II (1992), Hero (2022) and Flying Swords of Dragon Gate (2011) are some of Li's wuxia films.
Internationally, Li appeared in several mainstream international action films, performing martial arts stunts that his fans love him for, including two of Luc Besson's productions, Kiss of the Dragon (2001) and Unleashed (2005). His only best-actor win at the prestigious Hong Kong Film Awards interestingly came for his role in The Warlords — a war film and not a martial arts movie in which Li co-starred with Andy Lau and Takeshi Kaneshiro.
Both as an actor as well as an executive producer, Li made millions from the box office success of his films during his career. But it is worth noting that he was paid only 1 yuan per day for the filming of his debut movie, which amounts to around USD 750.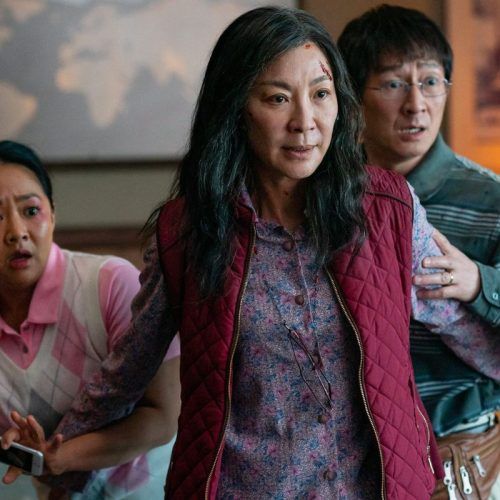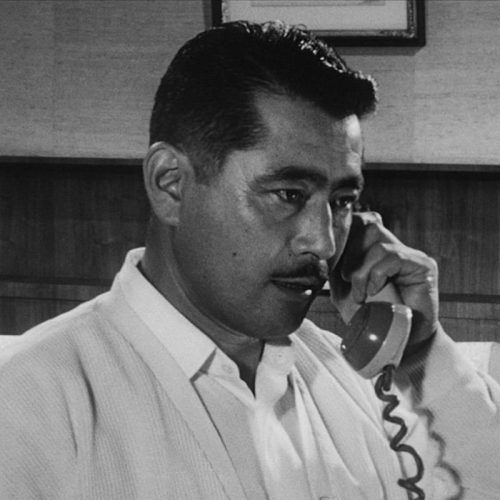 The best Jet Li movies featuring his finest martial arts performances
Jump To / Table of Contents Release date: 22 December 1994
Directed by: Gordon Chan
Other stars: Chin Siu-ho, Yasuaki Kurata, Shinobu Nakayama, Billy Chow, Paul Chun
Synopsis: A Chinese martial arts master is killed in a match against a Japanese karateka in Japanese-occupied Shanghai in 1937. The master's disciple, a student named Chen Zhen (Li), then leaves his training in Japan to return to Shanghai and avenge his death but discovers a deeper conspiracy.
About the film: Fist of Legend is the highest-rated among all Jet Li movies on Rotten Tomatoes at 100 per cent. It is a remake of Bruce Lee's Fist of Fury (1972), with a slightly different plot.
Image credit: IMDb Release date: 24 October 2002 (Shenzhen, China)/27 August 2004 (US)
Directed by:  Zhang Yimou
Other stars:  Tony Leung Chiu-wai, Maggie Cheung, Zhang Ziyi, Donnie Yen, Chen Daoming
Synopsis: An unnamed warrior (Li) is invited to meet the King of Qin (Chen) after he claims to have killed three powerful assassins — Broken Sword (Leung), Flying Snow (Cheung) and Long Sky (Yen) — who wanted to eliminate the emperor. As the warrior recounts his story, the wise King begins questioning the authenticity of his claims.
More about the film: Hailed universally as one of the greatest martial arts films ever produced, Hero received wide critical acclaim not only for the action scenes and the story but also for its outstanding cinematography by Christopher Doyle.
The film was nominated in the best foreign-language film categories at both Golden Globes and Academy Awards, following its release in China. American film director and producer Quentin Tarantino played a major role in having the film released in the US by convincing Miramax and agreeing to their condition that it would be marketed as "presented by" Tarantino.
Image credit: IMDb
03
Once Upon a Time in China II Release date: 16 April 1992 (Hong Kong)/1 September 1993 (US)
Directed by: Tsui Hark
Other stars: Donnie Yen, Rosamund Kwan, Max Mok
Synopsis: A xenophobic mercenary cult named White Lotus is disturbing peace in Canton (Guangzhou) in 1895, targeting Westerners in the city. Martial arts master Wong Fei-hung (Li) is forced to go up against the cult as well as an evil local government official named Commander Lan (Yen) to protect his European-dressed love interest, 13th Aunt (Kwan), as well as the innocent Chinese trapped in the political strife.
More about the film: The film is the second in the Once Upon a Time in China franchise, which has six movies. Li played the lead role in the first three films and the sixth. But Once Upon a Time in China II is hailed as the best of all by both critics and fans, as is evident from its 93 per cent rating on Rotten Tomatoes and a 7.3-star rating on IMDb. The appreciation was particularly because of its storyline and thrilling martial arts scenes, especially a fight sequence between Li and Yen.
Image credit: IMDb Release date: 4 March 1993 (Hong Kong)
Directed by: Corey Yuen
Other stars: Josephine Siao, Michelle Reis, Vincent Zhao
Synopsis: Fong Sai-Yuk (Li) is an outstanding martial artist who gets into a competition to win the hand of the beautiful Lui Ting-ting (Reis). One thing leads to another and Fong has to fight to protect his parents and his love from the officials of the brutal emperor of the Qing Dynasty.
More about the film: Also known as The Legend, the action-comedy film is the first of the two starring Li as Fong Sai-Yuk. Though the second movie was also released the same year and was liked by martial arts fans, the first received more critical praise for its story, performance and action sequences for which it won multiple accolades in both Hong Kong and Taiwan.
Image credit: IMDb Release date: 18 November 1993 (Hong Kong)
Directed by: Yuen Woo-ping
Other stars: Jet Li, Chin Siu-ho, Michelle Yeoh
Synopsis: Two best friends (Li and Chin) trained in martial arts at Shaolin find themselves on the opposite side of a war between rebels and an authoritarian governor. While one of them is consumed by the lust for power and brutality, the other allies with the kind Siu-lin (Yeoh) and discovers the way of Tai Chi that can help overturn the regime.
More about the film: Tai Chi Master is the first film that Li appeared in with Academy Award winner Michelle Yeoh. Though Yeoh also shares credit in Li's Fearless (2006) as a narrator, it wasn't until the Hollywood film The Mummy: Tomb of the Dragon Emperor (2008) where both star in leading roles.
Image credit: IMDb Release date: 26 January 2006 (Hong Kong) / 22 September 2006 (US)
Directed by: Ronny Yu
Other stars: Dong Yong, Nakamura Shidō II, Sun Li
Synopsis: A personal tragedy forces a young and arrogant martial arts master Huo Yuanjia into a self-imposed exile in a remote village. In the care of a blind village girl Yueci (Sun) and her grandmother, Huo learns humility and the need to control his strength. But when he returns as a changed man to his city, he finds himself defending China's honour in the middle of a political problem.
More about the film: The Jet Li film is based on the life of the real-life martial arts icon Huo Yuanjia, who founded the Chin Woo Athletic Association in Shanghai and is hailed in China to date for defeating multiple foreign fighters in the early 1900s to defend national honour. Li is one of the many actors to have played Huo. For his performance, he earned his first best actor nomination at the prestigious Hong Kong Film Awards.
Image credit: IMDb Release date: 21 January 1982
Directed by: Chang Hsin-yen
Other stars: Yu Hai, Yu Chenghui, Ding Lan
Synopsis: Set in medieval China, the story follows a young Jue Yuan (Li) who seeks shelter in the Shaolin Temple to learn martial arts and avenge the death of his father at the hands of a cruel emperor. Everyone in the temple finds themselves in danger when the ruler attacks it.
More about the film: The film marked Jet Li's debut and instantly catapulted him to stardom in East Asia. He was credited in the film by his birth name, Li Lian-je. Following its humongous success, the actor changed his name to Jet Li.
Shaolin Temple is widely considered a historic film because it was the first Hong Kong movie shot in Mainland China and the first to be filmed at the real Shaolin Temple, propelling the historic place from relative obscurity to the status of a major international tourist destination.
Image credit: IMDb Release date: 10 July 1998 (US)
Directed by: Richard Donner
Other stars: Mel Gibson, Danny Glover, Joe Pesci, Rene Russo
Synopsis: Detectives Riggs (Gibson) and Murtaugh (Glover) are trying to grapple with their respective personal lives when a Chinese triad group led by Wah Sing Ku (Jet Li) wreaks havoc. They partner with a young cop Butters (Rock) and private detective Getz (Pesci) to prevent the mobsters from gaining an upper hand.
More about the film: Lethal Weapon 4 marks Jet Li's Hollywood debut. It is not strictly a martial arts film and is categorised as a buddy-cop action movie. Yet Li's scenes portray him doing what is known for — deftly timed punches and kicks. Although the film did not sit well with critics or fans of the Lethal Weapon franchise, Li was praised for his terrific performance as a ruthless gangster.
Image credit: IMDb Release date: 22 March 2000
Directed by: Andrzej Bartkowiak
Other stars: Aaliyah, Isaiah Washington, Russell Wong, Delroy Lindo
Synopsis: In modern-day Oakland, Asian and African American gangs are fighting for control of the turf. In a mysterious incident, the son of the Asian gang lord is killed. Han Sing, the boss' other son who is a former cop, arrives in the US seeking revenge but finds himself drawn to Trish O'Day, the daughter of the African-American mob leader.
More about the film: Li impressed critics with his martial arts performance, but the film, which was his first as a lead in a Hollywood movie, was otherwise panned.
Image credit: IMDb Release date: 18 April 2008
Directed by: Rob Minkoff
Other stars: Jackie Chan, Liu Yifei, Li Bingbing, Michael Angarano
Synopsis: Jason (Angarano) is an American teenager who loves kung fu movies. One day, he accidentally discovers an artefact in a pawn shop which transports him to ancient China. He finds himself joining a man named Lu Yan (Chan) and a silent monk (Li) on a mission to free the imprisoned Sun Wukong or Monkey King (also Li).
More about the film: The Forbidden Kingdom was one of the most highly anticipated films at the time of its release for being the first to star both Jackie Chan and Jet Li. It received positive reviews and was appreciated by fans, with particular praise for the action scenes featuring the two martial arts legends.
Image credit: IMDb Release date: 13 August 2010
Directed by: Sylvester Stallone
Other stars: Sylvester Stallone, Jason Statham, Dolph Lundgren, Randy Couture, Terry Crews, Mickey Rourke, Bruce Willis
Synopsis: An experienced and elite team of mercenaries led by Barney Ross (Stallone) are hired by a CIA operative to infiltrate a South-American country and overthrow a dictator. But they soon learn that there is no way out of the country once they go in, leading to conflicts within the group.
More about the film: Li starred in all three The Expendable films, but the first film is particularly noteworthy for the dedicated fight sequence between his character, Yin Yang, and Lundgren's Gunner Jensen. It is in this sequence where Li particularly showcases his martial arts skills in the film, which is otherwise a quintessential Hollywood action thriller.
Image credit: IMDb
12
Flying Swords of Dragon Gate Release date: 15 December 2011 (China) / 31 August 2012 (US, limited)
Directed by: Tsui Hark
Other stars:  Zhou Xun, Chen Kun, Li Yuchun, Gwei Lun-mei, Louis Fan, Mavis Fan
Synopsis: The Dragon Gate Inn in a desert becomes the staging ground of a major conflict between people and groups with diverse interests who believe that a lost city of treasures lies underneath. Chief among them is a Ming Dynasty freedom fighter Zhou Huai'an (Li), a mysterious female warrior (Zhou) and a corrupt eunuch (Chen).
More about the film: The film is presented as a sequel to Raymond Lee's New Dragon Gate (1992), which was a remake of King Hu's Taiwanese cult classic Dragon Inn (1967). Filmed in 3D, Flying Swords of Dragon Gate was received positively by critics but did not appeal to the audiences in theatres.
Image credit: IMDb
Frequently Asked Questions (FAQs)
Question: What movie made Jet Li famous?
Answer: Jet Li became famous after the release of his first film, 'Shaolin Temple', in 1982.
Question: Is Jet Li a martial artist?
Answer: Yes, Jet Li is a practitioner of wushu and has been a multiple-time champion in his teenage years.
Question: Who is a better fighter — Jackie Chan or Jet Li?
Answer: Jackie Chan and Jet Li are equally iconic in the movies they have done.
Question: What martial arts does Jet Li do?
Answer: Although Jet Li's core martial arts form is wushu, but he can be seen performing other styles, too, in his movies.
written by.
Manas Sen Gupta
Manas enjoys reading detective fiction and writing about anything that interests him. When not doing either of the two, he checks Instagram for the latest posts by travellers. Winter is his favourite season and he can happily eat a bowl of noodles any time of the day.