K-dramas, renowned for their gripping narratives and charismatic characters, have taken over streaming giants such as Netflix and Amazon Prime Video by storm. This isn't surprising, since K-dramas also make for the perfect shows to binge-watch.
Now, if you wish to switch things up a bit, you'd be pleased to know that, venturing beyond the realms of romance, comedy and historical epics, a new genre has emerged, captivating audiences like never before. Say hello to zombie Korean dramas that offer a haunting fusion of chilling horror and captivating storytelling.
A defining feature of Korean zombie dramas happens to be their ability to inject fresh life into a genre often associated with Western storytelling. Drawing inspiration from the rich tapestry of Korean culture, these series seamlessly weave together traditional values, supernatural elements and pulse-pounding action. Whether it's a historic Joseon-era drama with an undead twist or a modern-day thriller set amidst an outbreak, Korean zombie dramas have raised the bar for storytelling, captivating viewers with their imaginative storylines and unexpected plot twists. The popularity of shows like Kingdom and Sweet Home on global streaming platforms has also sparked a surge of interest in the genre, introducing a new wave of fans to the thrilling world of K-dramas.
So, without further ado, let's delve into the world of zombie K-dramas, shall we?
From 'All of Us Are Dead' To 'Sweet Home', these are the best zombie Korean drama series to binge-watch
All of Us Are Dead Netflix's All of Us Are Dead follows a group of high school students who find themselves trapped in their school during a zombie outbreak. The series is based on the popular webtoon Now at Our School, written by Joo Dong-Geun.
The show is known for its suspenseful plot, strong performances from its young ensemble cast, and intense and graphic action scenes. It has received positive reviews from audiences and critics for its fresh take on the zombie genre and engaging storytelling. If you're a fan of the horror and/or zombie genres, All of Us Are Dead is definitely worth checking out.
IMDb rating: 7.5/10
Kingdom Set in Korea's Joseon period, Kingdom is a historical horror series that follows the story of a Crown Prince who becomes embroiled in a political conspiracy while investigating a mysterious plague that is turning people into flesh-eating zombies. The series is known for its stunning cinematography, intense action scenes and excellent performances from the cast. It also explores themes of power, corruption, and class struggle, making it much more than just a run-of-the-mill zombie series. Kingdom has received positive reviews and has been especially praised for effortlessly blending elements of period dramas and horror shows.
IMDb rating: 8.3/10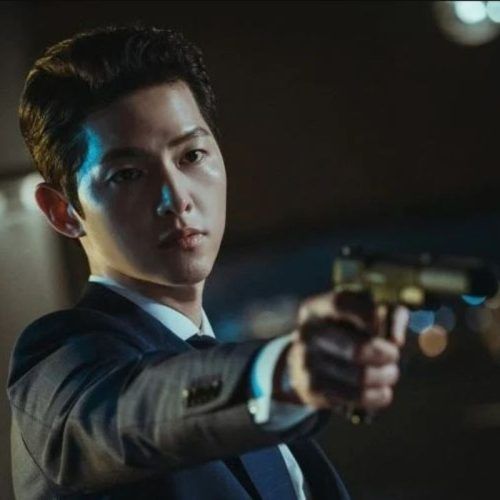 Happiness It's ironic that this show is titled Happiness since it takes place in a future where things are anything but pleasant. Troublesome times have descended upon humanity due to the outbreak of the Lytta Virus (also known as mad person disease) caused by the failure of Next, a treatment drug. Those who contract the virus undergo brief episodes of madness and start craving blood before ultimately deteriorating into a zombie-like condition.
The series focuses on the South Korean Military and Police working diligently to contain the spread of the Lytta Virus through rigorous investigations and strict quarantine measures. Meanwhile, some civil rights organizations are protesting against their actions, believing that the infected individuals are still capable of engaging in normal human behaviour. Talk about a moral dilemma!
IMDb rating: 7.9/10
Sweet Home Sweet Home is yet another zombie Korean drama which is based on a popular webtoon, this time by Kim Kan-bi and Hwang Young-chan. The show centres around a reclusive high school student, Cha Hyun-su, who moves into a new apartment building only to find that his neighbours are turning into monstrous creatures. The series is known for its dark and intense themes, strong performances from its ensemble cast and graphic depictions of violence and gore. Exploring themes of humanity, morality and the value of life in a post-apocalyptic world, Sweet Home received critical acclaim from audiences and is considered to be one of the best Korean horror series available for streaming.
IMDb rating: 7.3/10
Zombie Detective If you wish to binge-watch a new show that is both scary AND funny, Zombie Detective is just for you. It tells the story of Kim Moo-young, a zombie who wakes up with no memory of his past life and decides to become a detective to solve mysteries related to his own death and the strange occurrences happening in his community.
Throughout the series, Kim Moo-young works with a human detective, Gong Seon-ji, to solve cases involving both humans and zombies. The show effortlessly blends humour, mystery and horror elements to create a unique and entertaining viewing experience.
IMDb rating: 7.4/10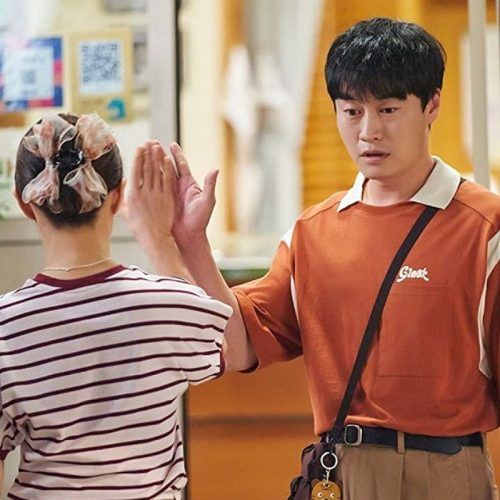 (Hero and feature image credit: Courtesy IMDb/ Sweet Home and All Of Us Are Dead)
Frequently Asked Questions (FAQs)
Question: Which Korean web series is based on zombies?
Answer: Korean series such as All of Us Are Dead, Sweet Home, Happiness and Zombie Detective are all based on zombies.
Question: Which is the best Korean zombie drama series?
Answer: The best Korean zombie dramas include All of Us Are Dead, Sweet Home, Kingdom, Zombie Detective and more.
Question: Is there any Korean zombie drama available on Netflix?
Answer: All of Us Are Dead is a zombie K-drama series that is available on Netflix.
Question: Which is the latest Korean zombie series?
Answer: Some recent Korean zombie series include Sweet Home and Happiness.