Titles celebrating womanhood, relatable female leads and a story that depicts reality authentically are some of the key factors that make some series the most loved Netflix shows for women. As the genre is becoming a highly searched segment on the OTT platform, show creators are getting into the skin of these characters, upholding their true nature as well as adding nuanced layers to portray their development over the episodes.
A series grounded in reality, with a strong woman protagonist essayed with simplicity and grace and a story that captivates the minds — many series on Netflix use these aspects to make shows that have gained immense applause. They have become favourites among women, who tend to identify with the characters on celluloid.
Be it portraying Devi Vishwakumar in Never Have I Ever (2020-2023) or the ambitious-yet-goofy Emily Cooper in Emily In Paris (2020-), the shows of today don't shy away from showing free-spirited women with a girl-next-door attitude who are fun-loving and yet have their goals set.
From Queen Elizabeth II and Princess Diana in The Crown (2016-2023) to Tokyo and Nairobi in Money Heist (2017-2021) and Wednesday Addams in Wednesday (2022), strong female leads continue to dominate the screens with their rage, grit and humour.
So, if you are looking for something both interesting and meaningful, take a look at our list of select Netflix shows with formidable female characters and impeccable storylines.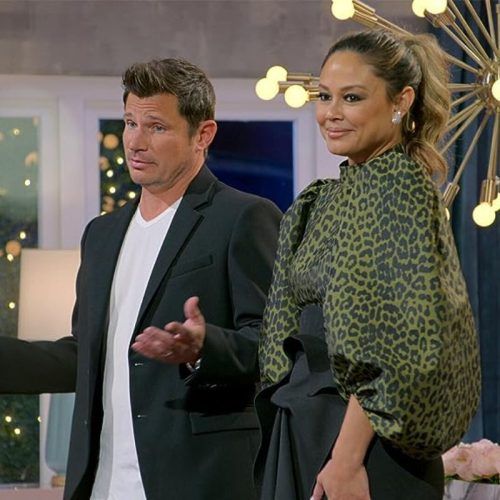 Some of the best Netflix shows for women with incredible characters and stories
Jump To / Table of Contents
(Hero Image: Courtesy Never Have I Ever/ Photo by Courtesy Of Netflix – © 2023 Netflix, Inc./ IMDb; Feature image: Courtesy The Crown/ Photo by Des Willie/Des Willie/Netflix – © Netflix 2020, Inc/ IMDb)
Frequently Asked Questions (FAQs)
– What is a good girly series to watch on Netflix?
Some girly series to watch on Netflix include Never Have I Ever (2020-2023), Cooking With Paris (2021), Love Is Blind (2020-) and Hidden Love (2023-)
– Is there any Netflix series with four female leads?
Women At War (2022) is a wonderful Netflix show featuring four women in 1914 France whose circumstances forced them to participate in the ongoing World War as German troops advance. It is created by Camille Treiner and Cécile Lorne.
– Should I watch Good Girls?
Good Girls is a hearty comedy show on Netflix where three women, frustrated with their lives, pull off a robbery at the local grocery store. What happens next makes the show delightful to watch.
This story first appeared on Lifestyle Asia India
written by.
Trinetra Paul
Trinetra is an ardent foodie and bibliophile who writes about films, travel, food and lifestyle. As a writer and literature student, slam poetry and storytelling are her go to jam. When not working, Trinetra is busy looking for her next place to visit or binge-watching Instagram videos for travel inspiration.