After the box office failure of The Flash, one of 2023's biggest flops, DC Studios bounced back (at least with the critics) with its latest comic book spectacle, Blue Beetle, which was released earlier this year in August. The focus of this cinematic venture is Cobra Kai actor Xolo Maridueña's portrayal of DCU's new and young superhero aka the Blue Beetle.
Under the direction of Angel Manuel Soto, Blue Beetle serves as a quintessential origin story. It introduces Jaime Reyes, endowing him with powers and thrusting him into battles against villains whose threats don't immediately extend to the entire multiverse.
Now, following the OTT release of the film, the burning question on everyone's mind is simple – will Blue Beetle 2 continue Reyes' adventures and his newfound life as a superhero? The mid-credits scene tantalizingly hints at a direct sequel, teasing a twist that opens the door to the very real prospect of a second instalment. Not to mention, if the conclusion of Blue Beetle marks the end of Jaime Reyes' on-screen journey, it would be a missed opportunity for the DCU to diversify its superhero roster.
So, Blue Beetle 2 could be a good idea for the makers to further build on their newly-minted superhero. On that note here's a comprehensive look at everything you need to know about the potential sequel.
'Blue Beetle 2′: Is a sequel on the cards? While Blue Beetle 2 was absent from the initial slate of movies presented by filmmaker James Gunn and co-CEO Peter Safran in January 2023, recent indications hint at the sequel's potential.
In an interview with Yahoo! Entertainment, Angel Manuel Soto, the film's director, expressed aspirations for a full Blue Beetle trilogy, envisioning a continuation of Jaime Reyes' story beyond the introductory movie. Soto remarked, "The way the machine works, the [first] movie needs to make money for them to put more money in, but for us, we've always seen it that way… We couldn't help but think about where his journey was going to go while we were creating this film."
James Gunn also reaffirmed this sentiment at the Blue Beetle premiere, declaring Blue Beetle as the "first DCU character" and expressing his eagerness for audiences to witness Jaime Reyes' enduring role in the DCU.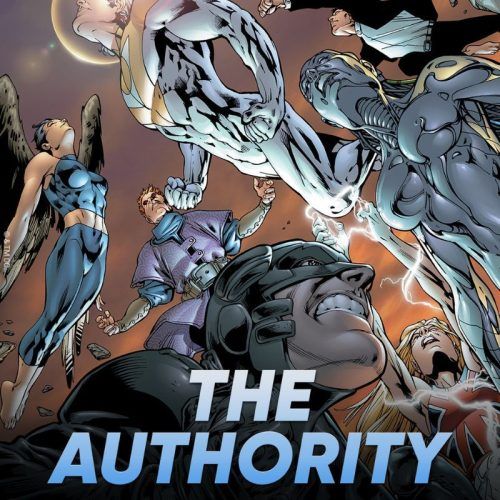 'Blue Beetle 2′: Who can we expect to reprise their roles? While there is no official information about Blue Beetle 2's cast yet, Xolo Maridueña is all but certain to reprise his role as Jaime Reyes aka Blue Beetle if the sequel gets greenlit.
Other cast members returning may include Adriana Barraza as Jaime's Nana, George Lopez as Jaime's uncle Rudy, Elpidia Carrillo as Jaime's mother Rocio and Belissa Escobedo as Jaime's sister Milagro.
Unfortunately, Damián Alcázar may not return as Jaime's father Alberto as he … SPOILERS AHEAD… meets a tragic end in the first movie. However, given his appearance in a vision Jaime has, a similar cameo in a sequel could still be possible
Returning cast members may also include Bruna Marquezine as Jaime's love interest Jenny Kord, now in charge of Kord Industries, and Becky G voicing Khaji-Da, the entity controlling the Scarab that grants Jaime his powers. On the flip side, Susan Sarandon and Raoul Max Trujillo won't be making a comeback as Victoria Kord and Carapax, respectively, as both characters meet their end in the first movie's finale.
What could be the potential plot of 'Blue Beetle 2′?
View this post on Instagram
While the first movie serves as a comprehensive origin story for Jaime Reyes, merging him with Khaji-Da and pitting him against immediate threats, there is an intriguing loose end. The sequel is expected to pick up the plot point involving Jenny's father, Ted Kord.
In the mid-credits scene, he is revealed to be alive after disappearing years ago, with a cryptic message indicating that someone wants Jenny to know "her dad is alive." While this may not be the primary focus of the sequel, it adds an enticing layer to the narrative that could likely be explored in Blue Beetle 2.
Do we have a potential release date for 'Blue Beetle 2′?
As of now, Blue Beetle 2 remains unconfirmed, with no filming or release date on the horizon. Fans will have to wait patiently for updates about the potential sequel.
That said, only four DC movies currently have confirmed release dates, including Aquaman and the Lost Kingdom, Joker: Folie à Deux, Superman: Legacy and The Batman Part II. So, it's not too unlikely that Blue Beetle 2 could be next.
Meanwhile, check out the trailer of 'Blue Beetle' below:
(Header and feature image courtesy: Credits: Instagram/Blue Beetle)
Frequently Asked Questions (FAQs)
– Will there be a Blue Beetle part 2?
As of now, Blue Beetle 2 has not been officially confirmed, though there are strong indications and statements from the director and producers hinting at its potential development.
– Are there plans for Blue Beetle 2?
While not confirmed yet, director Angel Manuel Soto and key figures like James Gunn and Peter Safran have expressed intentions for a full Blue Beetle trilogy
– Is Blue Beetle a hit or a flop?
Blue Beetle garnered acclaim for Xolo Maridueña's performance, achieving a 92% audience score and a 78% critics score on Rotten Tomatoes. However, despite the positive reviews, it became DC's lowest-grossing film, earning USD 128.6 million worldwide and falling short of its break-even point of USD 208 million.
– Why did Blue Beetle flop?
The potential reason for Blue Beetle's struggle at the box office could be its superhero, Jaime Reyes, not being widely recognised, even within the expansive DC universe. However, with its recent release on OTT platforms, there remains optimism for the film to still cultivate a dedicated fanbase.
written by.
Kratagya Rathore
Senior Digital Writer, Growth, Augustman
Kratagya Rathore could possibly be your passport into the world of style, grooming, skincare, and mindful living. Fashion is as imperative to him as his daily 10,000 steps count. He is a raconteur, almost living his life in a musical; A social firefly who is also fluent in silence. A journalism grad, Kratagya has previously worked for Times Internet and The Times of India.