When 2022 initially began, people were quite doubtful about Netflix's ability to sustain itself. After all, it was losing subscribers at an alarming rate and most of its new shows weren't really breaking through. However, the second half of 2022 was a game changer for Netflix, with Stranger Things 4 becoming a viral sensation. This was followed by the massive success of Dahmer – Monster: The Jeffrey Dahmer Story, Emily in Paris Season 3, and of course, the ratings juggernaut and pop culture sensation that was Wednesday. Additionally, Netflix's slate of 2023 series includes highly anticipated titles like The Gentlemen, One Piece, Beef and Army of the Dead: Lost Vegas.
In other words, Netflix is now becoming the go-to streaming platform for most people.
With so much content available in its library, covering a variety of genres ranging from comedies to documentaries, it is quite difficult to choose the perfect series for one to binge-watch. So, before you dive deep and make your choice, you might be asking yourself…..
Which are the highest-rated Netflix series on IMDb?
15 years ago, Walter White became more than just the danger…he became a cultural icon. pic.twitter.com/QBtDfrUiKP

— Breaking Bad (@BreakingBad) January 23, 2023
From decade-old hits like Breaking Bad and its spin-off series Better Call Saul to Emmy-winning shows like The Queen's Gambit and The Crown, Netflix's diverse library is home to some of the highest-rated series of all time on IMDb. So to help you decide the next show(s) you want to binge-watch, here's a guide to the highest-rated Netflix shows on IMDb that deserve to be on your watchlist.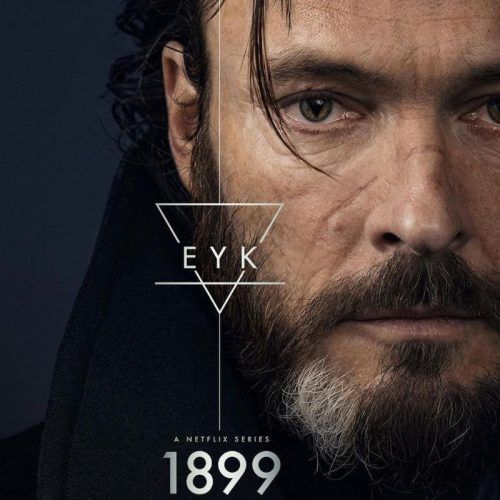 Take a look at the highest-rated Netflix series on IMDb
(Hero image and featured image credit: Instagram/Better Call Saul; Heartstopper; Breaking Bad)
Jump To / Table of Contents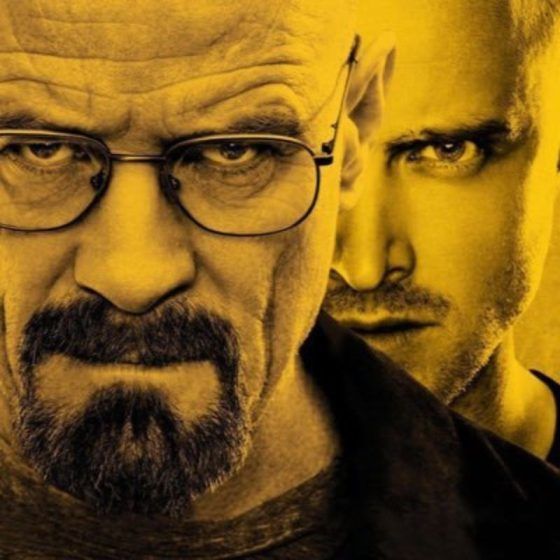 Created by Vince Gilligan, Breaking Bad is considered to be one of the best television series of all time by fans and critics alike. Known for its gripping writing and impressive acting, the plot of the series revolves around the life of chemistry teacher Walter White, played by Bryan Cranston. After being diagnosed with cancer, White decides to use his knowledge of chemistry to manufacture and sell methamphetamine with the help of his former student Jesse Pinkman played by Aaron Paul. In its six seasons, the series shows us what it truly means to 'break bad', and how the line between black and white can get easily blurred.
IMDb synopsis: A chemistry teacher diagnosed with inoperable lung cancer turns to manufacturing and selling methamphetamine with a former student in order to secure his family's future.
Creator: Vince Gilligan
Cast: Bryan Cranston, Aaron Paul, Anna Gunn
IMDb Rating: 9.5/10
Image credit: Netflix Breaking Bad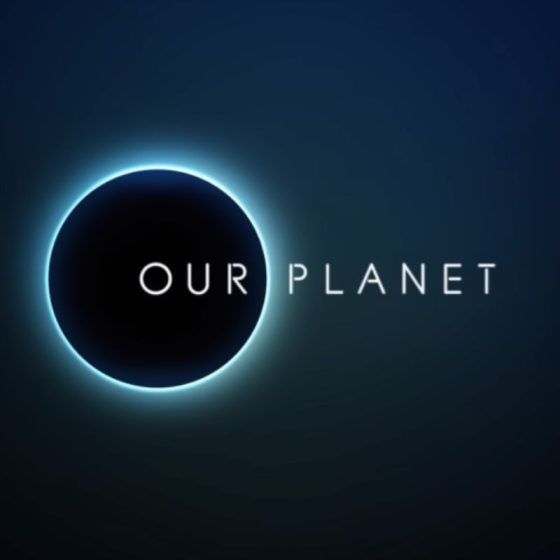 Our Planet was created for Netflix in collaboration with WWF and Silverback Films. Narrated by Sir David Attenborough, the series is a visual treat that was shot over four years. The series is a must-watch for people who are passionate about nature and advocate for climate change. Not to mention, the gorgeous cinematography captures our planet (pun not intended) in an absolutely breathtaking way. The show won two Emmy awards in 2019 – one for Outstanding Documentary Series and another for Outstanding Narrator.  
IMDb synopsis: Documentary series focusing on the breadth of the diversity of habitats around the world, from the remote Arctic wilderness and mysterious deep oceans to the vast landscapes of Africa and diverse jungles of South America.

Creator: David Attenborough
IMDb Rating: 9.3
Image Credit: Netflix/ Our Planet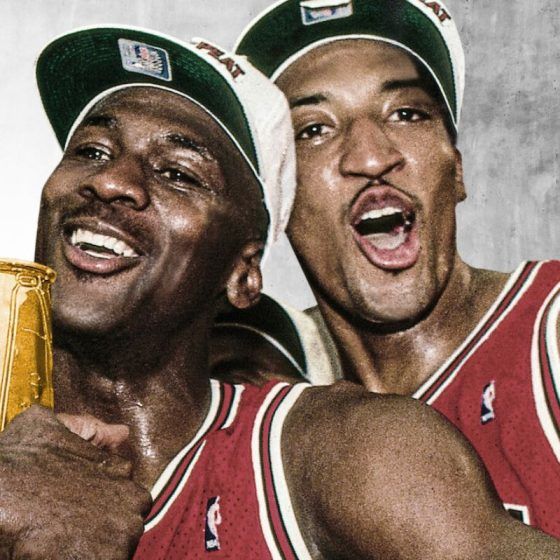 Even if you belong to the rare breed of folks who aren't a fan of Michael Jordan, you will still love watching The Last Dance. Based on the legendary basketball player's 1997-1998 tenure with the Chicago Bulls, this documentary series features interviews with former players and staff members who offer a deeper understanding of the team's massive success during that decade. On any given day, watching this documentary series will surely make for a rewarding experience.
IMDb synopsis: Charting the rise of the 1990s Chicago Bulls, led by Michael Jordan, one of the most notable dynasties in sports history.
Creator: Jason Hehir
Cast: Michael Jordan, Phil Jackson, Scottie Pippen
IMDb Rating: 9.1
Image Credit: Netflix/ The Last Dance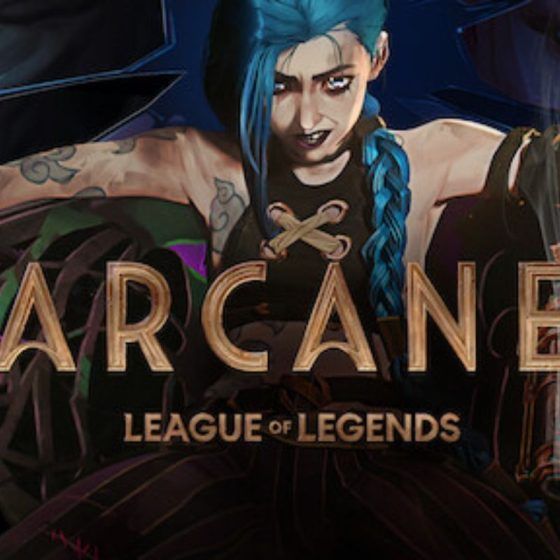 Created by Christian Linke, Arcane is an animated series that takes place in the fictional city of Piltover and the underground world of Zaun. Based on the popular video game League of Legends, specifically its characters Vi and Jinx, the series follows the two sisters as they navigate through the conflicts and tensions between Piltover and Zaun. Considered to be one of the better video game adaptations out there, this nine-episode series explores themes of power, identity and family, while also diving into the backstory of beloved League of Legends champions.
IMDb synopsis: Set in Utopian Piltover and the oppressed underground of Zaun, the story follows the origins of two iconic League Of Legends champions and the power that will tear them apart.

Creator: Pascal Charrue, Arnaud Delord
Cast: Hailee Steinfeld, Ella Purnell, Kevin Alejandro, Katie Leung, Jason Spisak
IMDb Rating: 9.0
Image credits: Netflix/ Arcane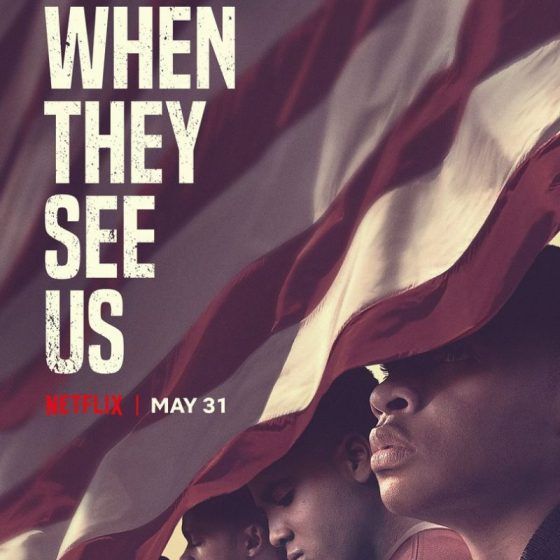 When They See Us is a crime drama exploring racial bias in the American criminal justice system. Unfortunately, while its story is based on a real-life event which took place in 1989, it's still timely.
Created by Ava DuVernay, the series covers the true story of the Central Park jogger case in which five young African-American and Latino boys, now known as the Exonerated Five, were wrongfully convicted of the rape and assault of a white woman in New York City's Central Park. The gripping series explores how the five innocent boys were robbed of their childhoods and further victimised by a broken criminal justice system. Its cast members were also praised, especially Neicy Nash-Betts, Asante Blackk and Jharrel Jerome who won an Emmy in 2019 for his performance.
IMDb synopsis: Five teens from Harlem become trapped in a nightmare when they're falsely accused of a brutal attack in Central Park. Based on the true story.

Creator: Ava DuVernay
Cast: Jharrel Jerome, Niecy Nash-Betts, Aunjanue Ellis, Michael K. Williams, Asante Blackk
IMDb Rating: 8.9 
Image Credit: Netflix/ When They See Us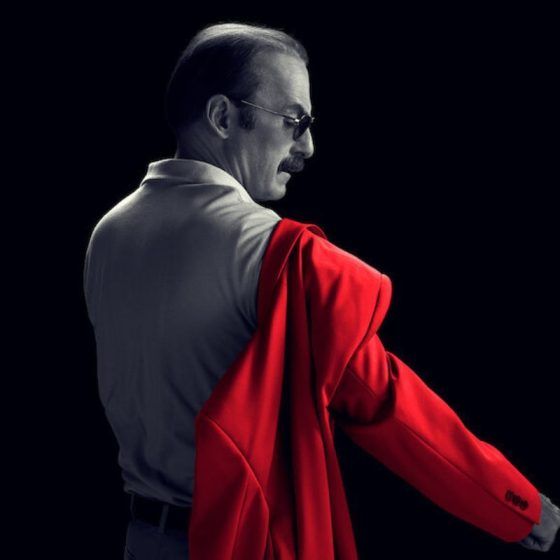 Created by Vince Gilligan and Peter Gould, Better Call Saul is a prequel to Breaking Bad that focuses on Jimmy McGill and his life before he met Walter White or Jesse Pinkman. The series shows us how McGill, a con artist, eventually transforms into the well-known criminal lawyer Saul Goodman whom we all know and love. One of Netflix's highest-rated shows on IMDb, Better Call Saul will impress you with its storytelling, nuanced character arcs, and backstories of characters like Gus Fring who we first saw in Breaking Bad. There are also some cool easter eggs for fans of Breaking Bad that are scattered throughout the show.  
IMDb synopsis: The trials and tribulations of criminal lawyer Jimmy McGill in the years leading up to his fateful run-in with Walter White and Jesse Pinkman.

Creator: Vince Gilligan, Peter Gould
Cast: Bob Odenkirk, Rhea Seehorn, Jonathan Banks, Giancarlo Esposito
IMDb Rating: 8.9 
Image credit: Netflix/ Better Call Saul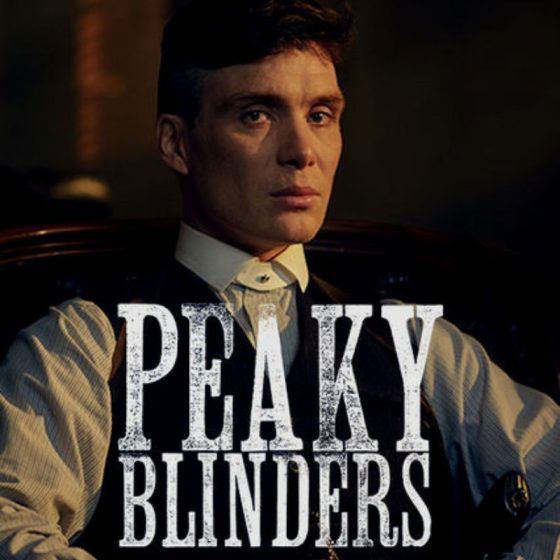 Peaky Blinders is a British television series created by Steven Knight and set during the aftermath of World War I in Birmingham, England. The show follows the Shelby crime family, led by Tommy Shelby (Cillian Murphy), as they navigate the criminal underworld and their various rivals. Featuring breathtaking production design, gripping storylines and unforgettable characters, Peaky Blinders is the perfect series to satiate the binge-watcher in you. 
IMDb synopsis: A gangster family epic set in 1900s England, centring on a gang who sew razor blades in the peaks of their caps, and their fierce boss Tommy Shelby.

Creator: Steven Knight
Cast: Cillian Murphy, Paul Anderson, Sophie Rundle, Tom Hardy, Helen McCrory
IMDb Rating: 8.8
Image Credit: Netflix/ Peaky Blinders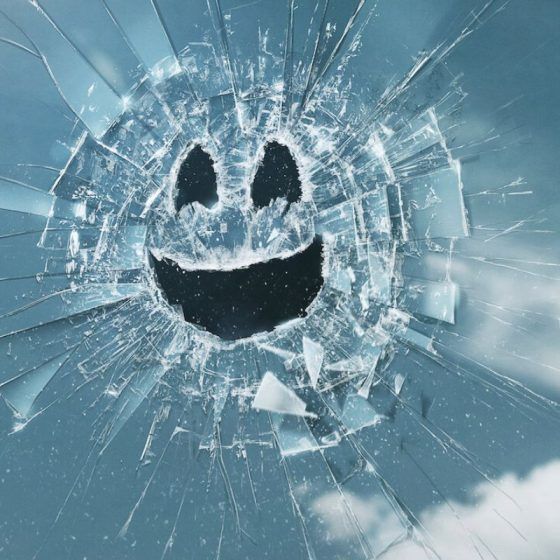 Created by Charlie Brooker, Black Mirror is a science fiction anthology series where each episode is a self-contained story. The show is famous for exploring the darker side of technology and its negative impact on society. In fact, there is something quite uneasy about watching Black Mirror as it's basically offering us a preview of a world where technological advancements can cause more harm than good. Nevertheless, the show makes for necessary viewing for anyone who likes innovative storytelling, impressive performances and thought-provoking themes.
IMDb synopsis: An anthology series exploring a twisted, high-tech multiverse where humanity's greatest innovations and darkest instincts collide.

Creator: Charlie Brooker
Cast: Daniel Lapaine, Hannah John-Kamen, Michaela Coel
IMDb Rating: 8.8 
Image Credit: Netflix/Black Mirror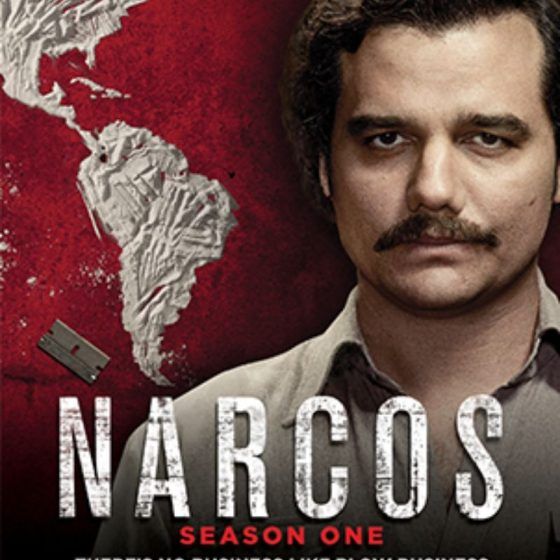 Based on the life of Colombian drug lord Pablo Escobar, Narcos is one of Netflix's highest-rated shows on IMDb. A Lot of the credit for the show's success has to go to Wagner Moura who brilliantly captures the essence of Pablo Escobar. Besides Moura's impressive performance, the show was also praised for its supporting cast (including internet's favourite Daddy Pedro Pascal), gripping storylines and action-packed direction.
IMDb synopsis: A chronicled look at the criminal exploits of Colombian drug lord Pablo Escobar, as well as the many other drug kingpins who plagued the country through the years.

Creator: Carlo Bernard, Chris Brancato, Doug Miro
Cast: Wagner Moura, Pedro Pascal, Boyd Holbrook
IMDb Rating: 8.8
Image Credit: Netflix/ Narcos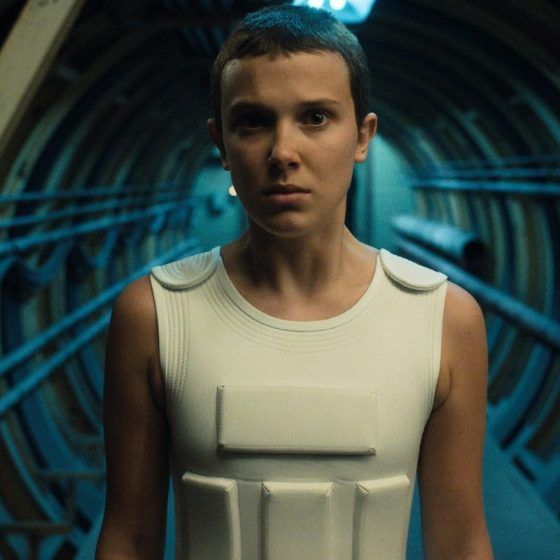 Arguably Netflix's most popular show, Stranger Things has been a pop culture phenomenon ever since it debuted its first season in 2016. The show has been so popular that it has made the 80s, retro arcade games and Dungeons & Dragons cool again. Not to mention, the show was successful in bringing 80s music, specifically Kate Bush, back on the Billboard Hot 100. Now if that's not impactful, what is?
Set in the fictional town of Hawkins, Indiana, Stranger Things focuses on a group of kids who are forced to deal with the mysteries and monstrous creatures of an alternative dimension called the Upside Down. The show has been praised for its writing, direction and talented ensemble cast. One of Netflix's highest-rated shows on IMDb, it is also reportedly getting an anime spin-off! How cool is that?
IMDb synopsis: When a young boy disappears, his mother, a police chief and his friends must confront terrifying supernatural forces in order to get him back.

Creator: Duffer Brothers
Cast: Millie Bobby Brown, Winona Ryder, David Harbour, Noah Schnapp
IMDb Rating: 8.7
Image Credit: Instagram/ Stranger Things Netflix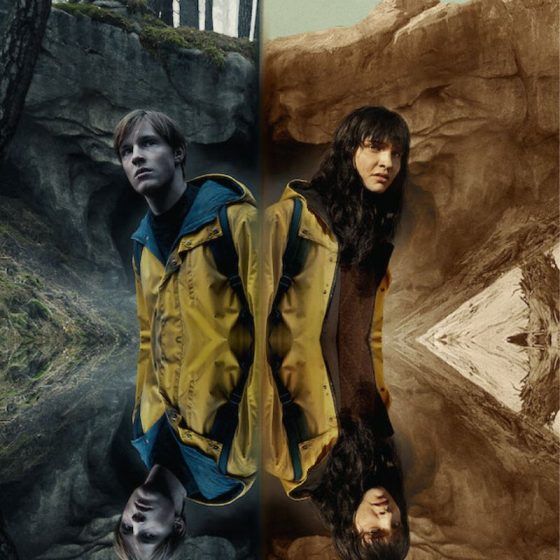 If you are looking for a show on Netflix that'll keep you on the edge of your seat, Dark is it. Created by Baran bo Odar and Jantje Friese, the German series centres around the disappearance of young children in a small town which sets off a series of events that unravels the secrets of four interconnected families. This isn't your run-of-the-mill thriller as it also features time travel, wormholes, parallel worlds and a looming apocalypse.
IMDb synopsis: A family saga with a supernatural twist, set in a German town where the disappearance of two young children exposes the relationships among four families.

Creator: Baran bo Odar, Janjte Friese
Cast: Louis Hofmann, Karoline Eichhorn, Lisa Vicari
IMDb Rating: 8.7
Image Credit: Netflix/ Dark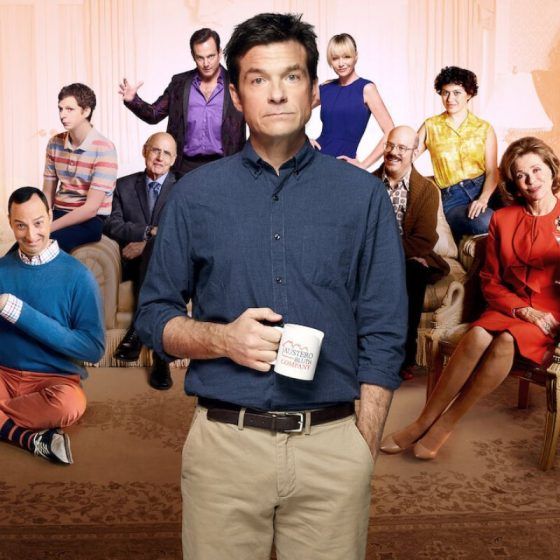 Originally airing on FOX from 2003 to 2006, Arrested Development developed a passionate and cult fan following that kept wishing for the show to come back after it was cancelled. Netflix heard their call and, in 2013, revived the Emmy-winning series for a fourth season. It was later renewed for a final fifth season in 2018.
The show focuses on the Bluths, a dysfunctional and wealthy family living in Orange County, California. Featuring an ensemble cast led by Jason Bateman, Will Arnett and Jessica Walter, the show helped usher in a new era of network comedies in the mid-2000s.
IMDb synopsis: Level-headed son Michael Bluth takes over family affairs after his father is imprisoned. But the rest of his spoiled, dysfunctional family is making his job unbearable.

Creator: Mitchell Hurwitz
Cast: Jason Bateman, Will Arnet, Michael Cera, Portia de Rossi, Jessica Walter, Tony Hale
IMDb Rating: 8.7
Image credit: Netflix/ Arrested Development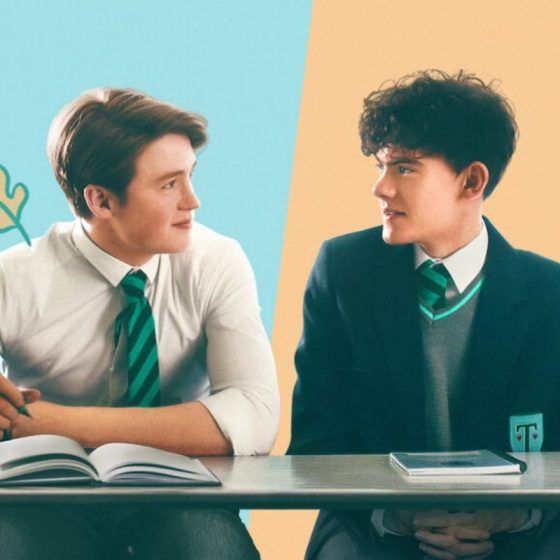 A coming-of-age LGBTQ romantic drama, Hearstopper is based on the novels of the same name by Alice Oseman. Created by Oseman herself and directed by Euros Lyn, the series follows the relationship between Charlie and Nick as they navigate their feelings for each other while coming to terms with their sexuality and place in the world. The show has been praised for its sensitive storytelling, LGBTQ representation and stellar performances, especially from the leads Joe Locke and Kit Connor, as well as special guest star Olivia Colman.
IMDb synopsis: Teens Charlie and Nick discover their unlikely friendship might be something more as they navigate school and young love in this coming-of-age series.

Creator: Alice Oseman
Cast: Joe Locke, Kit Connor, Yasmin Finney
IMDb Rating: 8.7
Image Credit: Netflix/ Heartstopper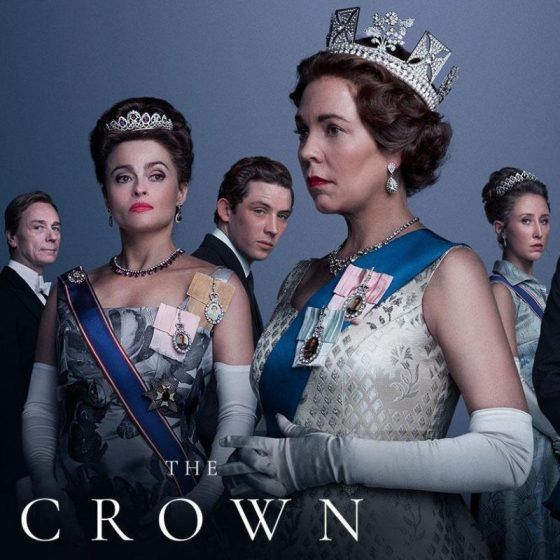 One of the highest-rated Netflix shows on IMDb, The Crown offers an up, close and personal glance into the British Monarchy and the tenure of Queen Elizabeth II who first took the throne back in 1952. As we get a closer glimpse into the life of Britain's longest-reigning monarch, the show focuses on the political and personal events that shaped the lives of her and those around her. From Winston Churchill and Princess Diana to Margaret Thatcher, The Crown also features an array of exciting characters as they navigate through the difficult, oftentimes heartbreaking circumstances that their association with the monarchy brings to their lives.
IMDb synopsis: Follows the political rivalries and romance of Queen Elizabeth II's reign and the events that shaped the second half of the 20th century.

Creator: Peter Morgan
Cast: Claire Foy, Olivia Colman, Imelda Stauton
IMDb Rating: 8.6
Image Credit: Netflix/ The Crown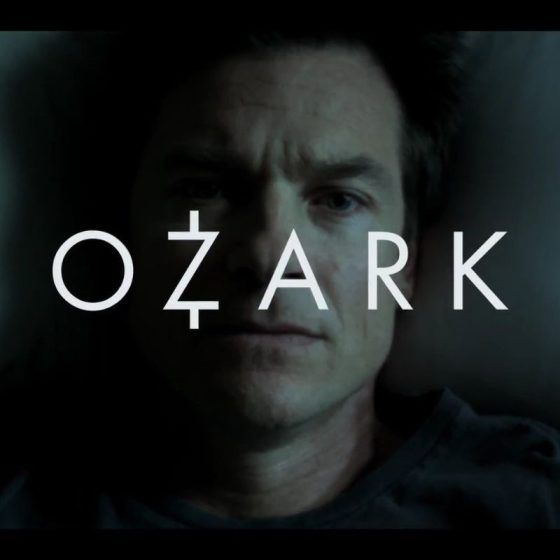 Ozark is a crime drama series about financial advisor Marty Byrde (Jason Bateman) who gets into a money laundering scheme. As Marty tries to navigate all of the dangers that come with money laundering for the Navarro Drug Cartel, he ropes in his wife (Laura Linney) to help run the complex operation. If you're a fan of shows like Breaking Bad and Narcos, you're going to love Ozark too, especially since it also features a similar calibre of acting, writing and directing.
IMDb synopsis: A financial advisor drags his family from Chicago to the Missouri Ozarks, where he must launder money to appease a drug boss.

Creator: Bill Dubuque and Mark Williams
Cast: Jason Bateman, Laura Linney, Julia Garner
IMDb Rating: 8.5
Image Credit: Netflix/ Ozark
Frequently Asked Questions (FAQs)
Question: Which Netflix series is the highest rated on IMDb?
Answer: As of March 2023, of all the series you can watch on Netflix, Breaking Bad has the highest IMDb rating. It's current rating is 9.5.
Question: What is the IMDb rating for Ozark?
Answer: Ozark's IMDb rating is 8.5. It is one of the highest-rated Netflix series on IMDb.
Question: Which Netflix series has a 9 IMDb rating?
Answer: Arcane, The Last Dance, Our Planet and Breaking Bad are all series you can watch on Netflix that have a 9 or above IMDb rating.
written by.
Aayaan Upadhyaya
Senior Editor - Growth, Augustman
Aayaan Upadhyaya enjoys writing about pop culture, wellness, and lifestyle. In his spare time, you can find him listening to true crime podcasts, playing RPG video games, or reading an engrossing novel. A graduate of journalism and mass communication, he is a senior editor who has previously worked with Times Internet.