The Chinese zodiac is believed to dictate everything from a person's personality traits and fortunes to future prospects, becoming a widely celebrated concept in today's time. What if we tell you that it's also beneficial in curating your perfect Korean drama binge list? K-dramas have garnered unparalleled popularity, thanks to their unique plotlines, scenic locations and most importantly, divine characters! Each Chinese zodiac sign can find its perfect Korean drama which falls in sync with their characteristics. Wondering which Korean dramas are written in the stars for you? Read on!
Whether it's the calm and peaceful Rabbit sign who would love a relaxing K-drama devoid of all chaos or the thrill-seeking Tiger who would kill for a good adventure series – there's something in store for each Chinese zodiac animal. Even if you're a K-drama rookie, trust the planets to guide you towards the best in Korean entertainment.
To help you make the most of your cosy weekends at home, we've curated the perfect K-drama guide based on your Chinese zodiac sign!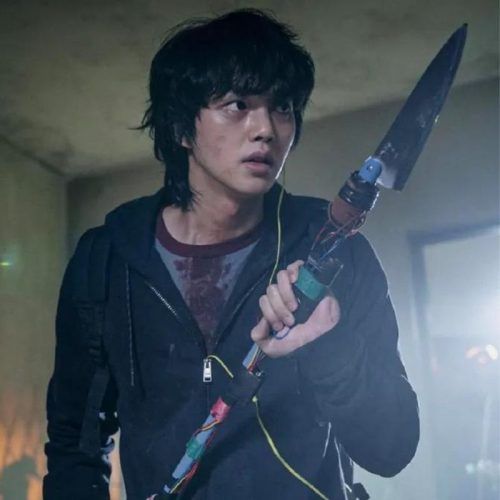 Binge-watch these Korean dramas based on your Chinese zodiac sign
1. Rat – Start-up
Availabe on: Netflix
Diligence and thriftiness are the best-known traits of the smart-witted rat, who's always brimming with great ideas to further their career. However, they lack the courage and determination to promote these ideas and fail to get credit for their work.
This sign should engage in the popular business drama series, Start-up. Set in the world of startup companies, the series revolves around four young people who're trying to navigate cutthroat competition with dogged determination. It'll tell you a great deal about starting a business, leadership and teamwork – every practical aspect this sign must understand to garner wealth and prosperity. Start-up will teach you that more than money, degree or knowledge, it's passion and strength of character that help you succeed in life.
2. Ox – Hometown Cha-Cha-Cha
Available on: Netflix
Ox-born folks are usually peaceful and quiet, loving their own gala time away from everyone. These sensitive and emotional beings are well-suited to binge-watching a lighthearted/feel-good Korean drama like Hometown Cha-Cha-Cha.
Hometown Cha-Cha-Cha will heal and soothe your soul on days you're exhausted or feeling mellow. The 2021 drama revolves around the dentist Yoon Hye-Jin, who leaves his life in Seoul for new beginnings in an idyllic seaside village. Looking for peace away from the hullabaloo of fast-paced city life, she meets Hong Du-sik – a man loved by all village folks, who just seems to be everywhere Jin goes. The series beautifully chronicles their budding romance, while shedding light on the fictional village life and its residents. Hometown Cha-Cha-Cha is perfect for this sign to immerse themselves in their dream world, far away from real life.
3. Tiger – The Penthouse: War In Life
Available on: Viki
Born under the sign of courage, tiger-born folks represent power and authority, always looking for something to feed their excitement. These thrill seekers should watch a nail-biting K-drama like The Penthouse: War In Life.
One of Korea's top-watched dramas to date, The Penthouse: War In Life narrates a deadly story alternating between mystery, suspense, crime, as well as revenge. The drama chronicles a bunch of wealthy families living on the same property, with each character dealing with their traumatic past and demons. When a devastating death happens at a party, the families and matriarchs must go to unimaginable lengths to safeguard their children and their reputation.
The fearless Tiger is sure to enjoy every bit of this sensational series.
4. Rabbit – Crash Landing On You
Available on: Netflix
The soft and tender rabbit is a social charmer, who has a well-trusted network of friends. They're great at coping with interpersonal relationships as communication is their strong suit. This sign is known for its many romantic encounters and faithfulness in love; therefore, good old romantic K-dramas will float their boat.
Crash Landing On You is a perfectly romantic tale, narrating a compelling tale of two star-crossed lovers. The show's protagonist, a chaebol heiress crash lands into the North Korean portion of the DMZ after a paragliding mishap. Here, she's rescued by the captain of the Korean People's Army Jeong-hyeok. What follows is an iconic love story!
The beautifully written series, with its stellar cast, will be a joyous ride for the hardcore romantic rabbit.
5. Dragon – Strong Woman Do Bong Soon
Available on: Viki
People born in the year of the dragon are idealists, seeking perfection in everything from relationships to career. They're very ambitious and usually succeed at achieving their goals, especially with good luck always by their side. However, this sign can't handle failure and gets too harsh on themselves when setbacks kick in.
A sitcom offering hearty laughter and relaxation after a tiring work week is all this sign needs. We recommend Strong Woman Do Bong Soon for this sign.
The romantic comedy, featuring a stellar cast of Park Bo Young, Park Hyung Sik, Ji Soo and more, follows a young girl gifted with super-human strengths. She's hired as a bodyguard by Ahn Min-hyuk, a CEO, who soon falls in love with her. Hilarity ensues as she falls in love with Min-hyuk, and their interactions and unusual situations set the stage for comedy, romance, and thrilling moments. The series will help all Dragon folks unwind from their chaotic lives.
6. Snake – Beyond Evil
Available on: Netflix
Considered the most mysterious zodiac sign, snakes don't let others know too much about them and never let their guard off. These secretive folks are gifted with the best intuitive and thinking abilities, while their quick-witted nature charms everyone. This sign should definitely add a detective mystery K-drama like Beyond Evil to their watchlist.
The show revolves around serial killings in a South Korean village, where two fearless policemen/ detectives are tasked to hunt down the killer. You'll witness a constant clash between the personalities of both detectives –separated by age, views on life and their take on the case itself. In the course of finding the culprit, they face deeper questions about innocence, trust and more, which makes them think "Who is the real monster?" This gripping tale delivers punch after punch and will pique the curiosity of this mystery-loving zodiac sign.
7. Horse – Extraordinary You
Available on: Viki
The horse zodiac sign is liked by many owing to their enthusiasm and cheerful personality. Whether it's parties, meetings, concerts or any family gathering, horses love to socialise. This drama-loving sign is a true diva, being very particular about their appearance and clothes. They're also self-absorbed to the point of being oblivious to their own flaws. Given these traits, a horse would definitely enjoy a high school drama, which has eye-candy leads, a sensational storyline and whatnot.
Extraordinary You is the perfect high-school romance fantasy drama revolving around Eun Dan Oh, a high school girl with a large social circle. One day, she discovers that she's actually living in the fantasy world of comics, and what makes things more complicated is her falling in love with Ha Roo (an extra in this comic world). Troubled by her fate, Eun Dah decides to alter the narrative set for the characters while navigating her odd love affair with Ha Roo.
8. Goat – Reply 1988
Available on: Prime Video
With their gentle and mild personalities, goats make really good friends. They easily forgive others and are generous in putting others' needs above their own no matter what the situation. With their inclination towards forging and cherishing relationships, a K-drama celebrating the magic of friendship will be perfect for a binge-watch session.
Reply 1988 takes on a nostalgic journey about family, love and friendship. The show follows five friends and their families living in the same neighbourhood. From their mischief-filled escapades and hilarious banter to affectionate moments, the show screams true friendship like no other. This lighthearted show will bring a smile to your face and lift your spirits like no other!
9. Monkey – Suspicious Partner
Available on: Viki
Born under the sign of fantasy, the monkey is blessed with abundant imagination and creativity. These people know the flawless art of communication to impress anyone, disguising their self-centred and crafty nature with a charming pretense. Monkey-born folks should trust a legal drama like Suspicious Partner which is as complex and multifaceted as their nature.
The series follows a prosecutor and intern working closely on a murder case involving a psychopath. In the midst of trials and investigations, a riveting twist makes the intern become a suspect. With a serial killer on the loose and corrupt practices of the legal system hindering their investigation, will the protagonists be able to unravel the truth? The inclusion of humour and a dreamy romance blossoming on the way is an added bonus!
10. Rooster – Descendants Of The Sun
Available on: Netflix
Very meticulous, critical and paying keen attention to detail, roosters conduct themselves in a dignified and refined manner. They're great performers who conduct activities in a very methodical, precise way and leave no room for error. They're always brimming with distinctive ideas screaming perfection, which is why they would love an Oscar-worthy K-drama like Descendants Of The Sun for its well-crafted plot, characters, and exemplary direction.
Hands down one of the most iconic K-dramas of all time, Descendants Of The Sun chronicles a heartwarming love story between a surgeon and a special forces officer. Set against the backdrop of a war-torn country, the movie chronicles how these lovers overcome all odds to stick together. The elaborate screenplay as well as the beautifully woven love story will quench the rooster's desire for a compelling cinematic experience.
11. Dog – Kill Me Heal Me
Available on: Viki
The epitome of loyalty and honesty, the dog zodiac sign has a tendency of overthinking everything with a pessimistic view. This unwarranted worry and impatience can only be subdued by a stress-relieving K-drama like Kill Me Heal Me, where the protagonist tries to regain control of his life by beating his demons.
The series talks about a wealthy man named Cha Do Hyu, who suffers from multiple personality disorder due to his traumatic childhood experiences. Of his seven different personalities, one is deeply in love with the female lead Oh Ri Jin. Cha Do tries to take control of his condition with the help of his partner. However, an evil force looms in his life. Despite that, it's comforting to see the protagonist's development as he heals and deals with his mental health issues. It'll surely help calm down this sign's anxiety.
12. Pig – It's Okay to Not Be Okay
Available on: Netflix
While the kind-hearted and chivalrous pigs go above and beyond for their close ones, they easily get tricked and cheated owing to their over-trusting nature. They often sacrifice thir own interest in relationships to seek others' validation and be in everyone's good books. This sign would enjoy a K-drama on self-love that'll help them prioritise and choose themselves first.
It's Okay to Not Be Okay is one of the best Korean dramas about embracing one's flaws and imperfections. The series follows Ko Moon-young, an antisocial book writer who struggles with a personality disorder and Moon Kang Tae, a kind soul who feels deprived of his mother's love. The two start to love themselves and heal from their traumas while falling for each other. The show will heal the sign's emotional wounds as well as help them find comfort in their own company.
(Hero image credit: Start-Up – Korean Drama/ Facebook)
(Feature image credit: Netflix)
This story first appeared on Lifestyle Asia Hong Kong
Frequently Asked Questions (FAQs)
Question: What k-drama should I watch as per my Chinese zodiac sign?
Answer: Whether it's the calm and peaceful rabbit sign who would love a relaxing K-drama devoid of all chaos or the thrill-seeking tiger who would kill for a good adventure series – there's something in store for each Chinese zodiac animal.
Question: Are there any K-dramas as per the Chinese zodiac signs?
Answer: Each Chinese zodiac sign can find its perfect Korean drama which falls in sync with their characteristics.