It is undeniable that the Hallyu wave has swept the world by storm. Almost everyone agrees that not just K-dramas and music but Korean movies too are much loved. They are an amalgamation of perfectly crafted stories depicting exemplary filmmaking which influences the world of cinema in the best way possible. Irrespective of the genre, Korean movies on Netflix have a humongous fan following around the globe, despite K-dramas often receiving the majority of attention.
Korean movies have undoubtedly been a popular choice of film buffs, continuously excelling in their field and attracting viewers from both their homeland and abroad. Korea has given us movies that push boundaries to blur the genres and outgrow the potential stories that resonate with viewers. One of the best examples of a perfect Korean movie is none other than Parasite (2019), which was not only critically acclaimed but loved by viewers too.
In 2022, some of the best Korean films on Netflix created magic with gripping stories and fascinating narratives combined with outstanding performances by the lead as well as the supporting cast. And, some of the Korean movies on Netflix brilliantly upheld the love and compassion that their viewers have shown them. From action-packed flicks such as The Pirates 2022, Carter and Seoul Vibe to romantic love stories such as 20th Century Girl and Love and Leashes, the list is long.
This year too, the streaming service is all set to amaze with its new release schedule, ranging from romance to sci-fi movies, including Ballerina, Believer 2, JUNG_E, Kill Boksoon, The Match and Unlocked. Of course, there is something for almost everyone in this year's diverse and intriguing offering, which is nevertheless dominated by thrillers. So, block your calendars to watch these brand-new Korean films, which are scheduled for 2023.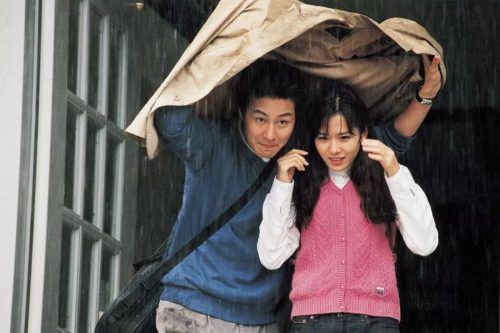 Add these new Korean movies coming on Netflix to your watchlist
Jump To / Table of Contents
(Main and featured image credit: JUNG_E/ IMDb)
Frequently Asked Questions (FAQs)
Question: Where can I watch Korean thriller movies?
Answer: Korean movies from different genres are available on many OTT platforms such as Netflix, Disney+, Amazon Prime Video and Apple TV+.
Question: Are there any romantic Korean movies on Netflix?
Answer: There are many romantic movies which you can watch on Netflix including, 'Sweet & Sour', 'Love and Leashes', 'Tune In For Love', 'Be With You', 'The Princess and the Matchmaker' and 'Crazy Romance'.
Question: Which is the best Korean horror movie?
Answer: There are many good Korean horror movies. Some of the best ones include 'Whispering Corridors', 'A Tale of Two sisters', 'The Red Shoes', 'The Evil Twin', 'Death Bell' and 'Thirst'.
written by.
Priyanshi Agrawal
Travel, lifestyle, wellness, and finance writer Priyanshi is somebody who gorges on self-help and mythology reads, follows fitness trends, and stalks some famous travellers. She has two years of experience working with travel, hospitality, and tech companies. Travelling acts as a spark in her relationship with writing.