Marvel Studios unveiled the trailer for its upcoming new series Secret Invasion, starring Samuel L. Jackson as Nick Fury.
The Disney+ series marks the proper return of Nick Fury to the Marvel world after his character was last seen in Spider-Man: Far From Home in 2019. In the post-credits scene of that film, it was revealed that Nick Fury was a shape-shifting Skrull and that the real Fury was secretly working from a discreet location in space.
What is the plot of Marvel's 'Secret Invasion'? Secret Invasion's trailer sees Nick Fury coming back to Earth for 'one last fight' against the Skrulls. The trailer also showcases some old characters returning from the previous MCU movies alongside new characters (hint: there's an iconic Game of Thrones star in the cast).
Created by Kyle Bradstreet, Secret Invasion sees Nick Fury taking on the Skrulls, a group of shapeshifting creatures that have infiltrated the Earth. The trailer also shows many familiar characters being replaced by Skrull impostors, while also revealing that conquering the planet is their ultimate goal.
Besides Fury, Everett K. Ross, Maria Hill and Talos will be coming together to stop the Skrulls and save humanity. The series is expected to explore themes of identity, trust and betrayal, and will likely have significant implications for the future of the MCU.
Who is in the cast of the 'Secret Invasion'?
While Samuel L. Jackson is reprising his role as Nick Fury, as mentioned above, the series will also see other characters returning including Ben Mendelsohn as Talos, Martin Freeman as Everett K. Ross and Cobie Smulders as Maria Hill. The latest additions to the cast include Oscar-winning actress Olivia Colman playing Sonya Falsworth, Game of Thrones star Emilia Clarke portraying Talos' daughter G'iah and Kingsley Ben-Adir playing Gravik.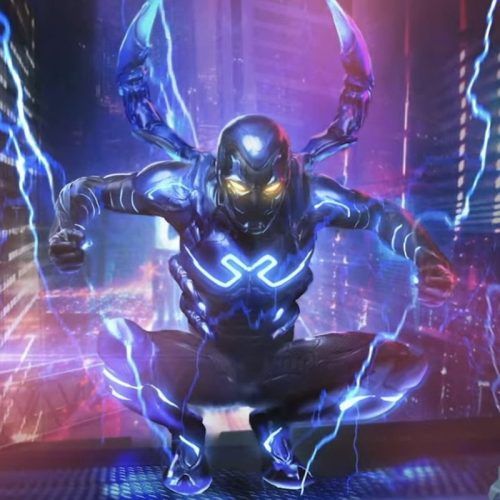 When will 'Secret Invasion' come out?
Secret Invasion will premiere on June 21 on Disney+.
Watch Secret Invasion's trailer below:
(Hero and feature image credit: Courtesy IMDb/ Secret Invasion)
Frequently Asked Questions (FAQs)
Question: What is Secret Invasion based on?
Answer: Secret Invasion sees Nick Fury back on Earth for a final fight against the shapeshifting creatures known as Skrulls. The fight is crucial since the Skrulls have infiltrated the planet.
Question: When will Secret Invasion release?
Answer: Secret Invasion will premiere on June 21 on Disney+.
Question: Who is the villain in Secret Invasion?
Answer: Gravik is the villain in Secret Invasion. He is played by Kingsley Ben-Adir.
Question: Who is Emilia Clarke playing in Secret Invasion?
Answer: Emilia Clarke is playing the role of Talos' daughter G'iah in Secret Invasion.
written by.
Sanika Achrekar
Digital Writer, Augustman
Sanika lives for fashion and skincare. She enjoys writing about style, beauty, and lifestyle. She worked as a fashion writer for Man's World India magazine. When not writing about designers and trends, she likes to shop, travel, try new Sushi restaurants, practise pilates and rewatch her comfort shows.