The Korean drama world has been abuzz with brilliant titles in 2023 so far. For instance, shows such as The Good Bad Mother which was released in May, and the big release in January titled Crash Course In Romance, have solidified the position of K-dramas as mainstream entertainment like many other compelling shows in the past. While May gave audiences a slew of fascinating shows like My Perfect Stranger, the new roster of K-dramas to be aired in June promises hilarity, suspense as well as romance.
The upcoming month sees the premiere of Netflix's long-awaited noir drama, Bloodhounds, starring Woo Do-Hwan, who's known for the fantasy-fiction series, The King: Eternal Monarch (2020).
The romantic comedy, Heartbeat, with K-pop band 2PM's Taecyeon as the vampire-human protagonist, too, awaits its release on screen amid massive fan fervour.
Meanwhile, Actor Lim Ji-Yeon, who received global praise for her role as Park Yeon-Jin in The Glory (2022), is all set to spread her magic once again with the crime drama titled House with a Yard.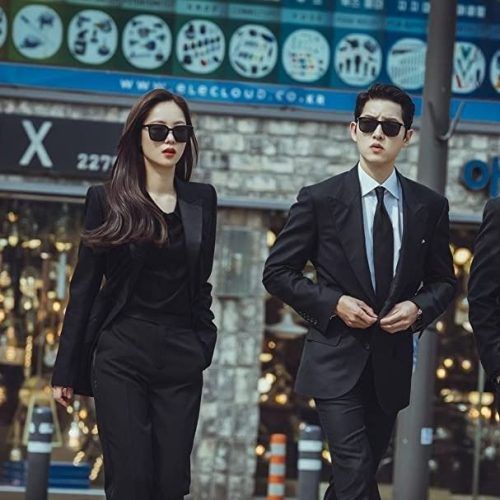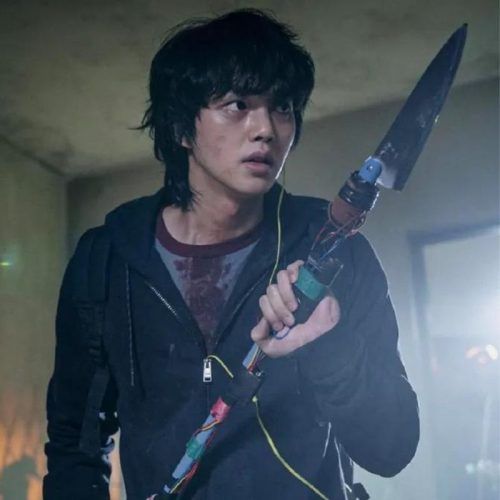 Add these promising K-dramas releasing in June 2023 to your watchlist
Bloodhounds Directed by: Jason Kim
Cast: Park Sung-Woong, Woo Do-Hwan, Heo Joon-Ho, Lee Sang-Yi
Episodes: 8
Release date: 9 June
Synopsis: Two young boxers, Gun-Woo (Woo) and Woo-Jin (Lee), team up with moneylender Choi (Heo) to bring down an evil loan shark, Myung-Gil (Park). However, the pursuit of Myung-Gil leads the boxers to the corrupt world of private loans and they end up being caught in a web of lies and deceit.
About the show: Formerly titled Hunting Dogs, this noir-action drama is based on the webtoon of the same name by Jeong Chan and is one of the most-awaited Korean dramas releasing in June 2023.
King the Land
Directed by: Im Hyun-Wook
Cast: Lee Jun-Ho, Lim Yoon-A, Go Won-Hee, Kim Ga-Eun, An Se-Ha
Episodes: 16
Release date: 17 June
Synopsis: Goo Won (Lee), who is the heir of The King Group, a luxury hotel conglomerate, gets stuck in a war of inheritance. Cheon Sa-Rang (Lim), an employee at the King Hotel, finds her way to personal growth by handling tricky workplace politics. Soon, Won and Sa-Rang meet and love blooms.
See You in My 19th Life
Directed by: Lee Na-Jung
Cast: Shin Hye-Sun, Ahn Bo-Hyun, Ha Yoon-Kyung,
Episodes: 12
Release date: 17 June
Synopsis: This love story revolves around Ban Ji-eum (Shin), who has the extraordinary ability to remember her past 18 lives, and Moon Seo-Ha (Ahn), whom she is destined to meet in her current (19th) life. While Ji-eum has no attachment to the people in her previous lives, she somehow remembers the 12-year-old kid, Seo-Ha, from her 18th life and wishes to reconnect with him. They eventually meet but Seo-Ha repulses relationships in the present life. Will this sabotage a blooming romance? Or will love endure through it all?
About the show: One of the most-anticipated Korean dramas releasing in June 2023, See You in My 19th Life is an adaptation of a webtoon of the same name by Lee Hye. The show's episodes start streaming on Netflix the same day as their broadcast on South Korea's cable network tvN.
House with a Yard
Directed by: Jung Ji Hyun
Cast: Kim Tae-Hee, Lim Ji-Yeon, Kim Sung-Oh, Choi Jae-Rim
Episodes: 8
Release date: 19 June
Synopsis: The story focuses on the lives of two women, Joo-Ran (Kim) and Sang-Eun (Lim). While Joo-Ran leads a seemingly perfect life in an enviable home, her peaceful world is disrupted when she discovers an unusual odour in her yard. Sang Eun, on the contrary, leads a miserable life and her entry into Joo Ran's life unexpectedly, leads to chaos and upheaval.
About the show: Also known as Lies Hidden In My Garden, this new K-drama is based on Kim Jin-Young's 2018 novel, Madangyi Itneun Jib.
The Devil
Directed by: Lee Jung-Lim
Cast: Kim Tae-Ri, Oh Jung-Se, Hong Kyung
Episodes: TBA
Release date: 23 June
Synopsis: This occult mystery thriller centres around Ku San-Young (Kim), a woman possessed by a devil and Yeom Hae-Sang (Oh), a man who can see the devil. Together they seek the truth behind the mysterious deaths surrounding five holy objects.
Heartbeat
Directed by: Lee Hyun-Seok and Lee Min-Soo
Cast: Taecyeon, Won Ji-An, Park Kang-Hyun
Episodes: TBA
Release date: 26 June
Synopsis: In this upcoming fantasy-romance K-drama, Seon Woo-Hyeol (Taecyeon), who is half-human and half-vampire, desperately wishes to become completely human but misses his chance due to some unusual circumstances. Soon, certain incidents lead him to move in with the mean and cold-blooded human, Joo In-Hae (Won), but he eventually ends up falling for her.
Numbers
Directed by: Kim Chil-Bong
Cast: Kim Myung-Soo, Choi Jin-Hyuk, Choi Min-Soo
Episodes: 12
Release date: TBA
Synopsis: This office drama revolves around a young accountant, Jang Ho-woo (Kim), who fights against the illegal ways of one of Korea's giant accounting firms named Taeil. Ho-woo becomes the first high school graduate to land a job at Taeil owing to his knowledge of numbers. However, he is unable to avoid the corrupt practices at the company. He then decides to take charge of things himself and set them right.
(Hero and featured image: Courtesy Netflix_K-Content/Twitter)
This story first appeared on Lifestyle Asia India
Frequently Asked Questions (FAQs)
Question: Which is the best Korean drama of 2023?
Answer: Some of the best Korean dramas of 2023 so far are 'Crash Course in Romance', 'The Good Bad Mother', 'My Perfect Stranger' and 'Queenmaker.'
Question: Which are the new K-dramas in June 2023?
Answer: Some of the upcoming korean dramas releasing in June 2023 include 'Bloodhounds', 'See You In My19th Life', 'Numbers' and 'Heartbeat.'
written by.
Sushmita Mahanta
A PhD research scholar, Sushmita is a full-time writer and a part time poet. Notepads are Sushmita's one true love -- the unbothered victims drowned in the ink of her pen. An avid fan of K-pop and K-dramas, she mostly writes about Korean culture and entertainment. When not writing, Sushmita is dancing, reading, collecting books, learning about fashion, art, motion pictures, and appreciating BTS.