Known for his versatility and charm – Korean actor Park Seo-joon has featured in several exciting movies and dramas. Here's a look at the best bits of the Hallyu star's discography.
From playing a narcissistic CEO in the romance drama What's Wrong With Secretary Kim to taking a four-day televised vacation with the likes of BTS's V and Strong Girl Bong-Soon's Park Hyung-Sik, Park Seo-joon has done it all. The 34-year-old actor has several hits to his name – a testimony to his acting prowess. Naturally, he's deemed one of the most sought-after in the Korean industry. And his upcoming role in the highly-anticipated 2023 superhero film The Marvels is only expected to add to his wild popularity. That's not all – he also has disaster thriller Concrete Utopia with Park Bo-Young and sports comedy Dream with singer IU in the pipeline. Whether you're a seasoned fan looking to get their fill of the star or just on the lookout for your next fun binge – here's a look at a few titles of his that are a must-watch (in no particular order).
Best Korean dramas and movies starring actor Park Seo Joon
What's Wrong With Secretary Kim? Directed by:
Park Joon-Hwa
Cast: Park Seo-joon, Park Min-young
Episodes: 16
Release date: June 6, 2018
Synopsis: Lee Young Joon (played by Park Seo Joon) is an arrogant, high-functioning vice chairman of a company who depends on his dedicated and capable secretary Kim Mi Soo (played by Park Min Young) to stay at the top of his game. When the latter decides to quit after working by his side for nine years, the former is left working through a series of hilarious instances to convince her to stay.
The actor's flawless portrayal of his eccentric character and sizzling chemistry with fellow lead Park Min-Young put him in the global headlines.
Itaewon Class Directed by:
Kim Seong-Yoon
Cast: Park Seo-Joon, Kim Da-mi
Episodes: 16
Release date: January 31, 2020
Synopsis: Park Sae Ro-Yi (played by Park Seo-Joon) seeks vengeance for his father's death, the culprits being conglomerate Jangga Group. After being released from prison for attempted murder, he opens a restaurant in Itaewon. He strives to make this business a success, believing it to be the best revenge. Along the way he's torn in his affections for his long-term love and someone who works by his side, helping him achieve his dreams.
The actor's serious, rugged character – a far departure from his usual romantic-comedy roles – received critical acclaim and earned him several fans.
Fight For My Way Directed by:
Lee Na-jeong
Cast: Park Seo-joon, Kim Ji-won, Ahn Jae-hong, Song Ha-yoon
Episodes: 16
Release date: May 22, 2017
Synopsis: Kong Dong-Man (played by Park Seo-joon) is a former taekwondo player who becomes an MMA fighter. Meanwhile, Cho Ae-ra (played by Kim Ji-won) works at a department store and hopes to be a television anchor. Kim Hoo-man (played by Ahn Jae-hong) and Baek Seoul-hee (played by Song Ha-yoon) are a couple caught up in relationship hiccups. The drama explores all of their lives.
Park Seo-Joon's breezy role in this show added to his reputation as one of the best romantic comedy leads in the Korean industry.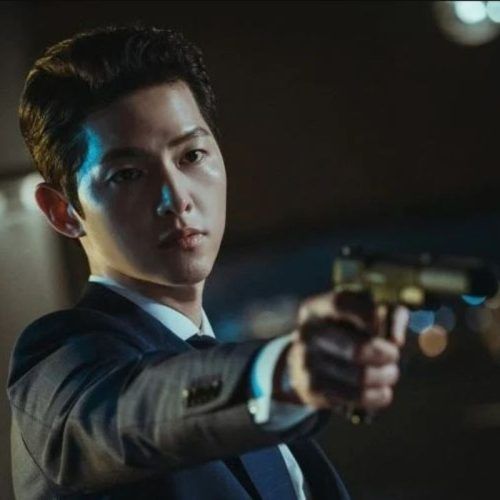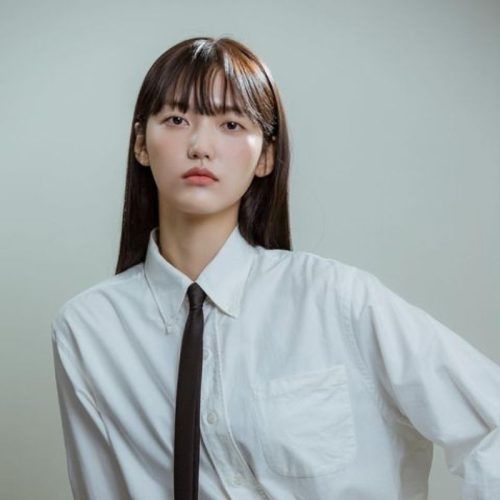 She Was Pretty Directed by:
Jung Dae-Yoon
Cast: Hwang Jung-eum, Park Seo-joon, Go Joon-hee, Choi Si-won
Episodes: 16
Release date: September 16, 2015
Synopsis: Kim Hye-Jin (played by Hwang Jung-Eum) peaks in childhood and becomes unpopular as she ages. On the flip side, Ji Sung-Joon (played by Park Seo-Joon) who was bullied for being overweight in his childhood, grows up to be successful and conventionally attractive. The former backs out of meeting the latter years later due to embarrassment over the above-stated change in fortune, forcing her best friend to go in her place instead. This results in her landing a job at a fashion magazine under the new editor who happens to be Sung-Joon – whom she begins falling for. However, another staff member adds to the complication – falling for her just as Sung–Joon begins to recall who she was.
One of Park Seo-Joon's first roles as a Korean drama lead, the romantic comedy received a lot of attention. As such, it truly paved the way for his future projects.
The Divine Fury Directed by:
Kim Joo-Hwan
Cast: Park Seo-joon, Ahn Sung-ki, Woo Do-hwan
Release date: July 31, 2019
Synopsis: Martial artist Yong-Hoo (played by Park Seo-Joon) has a tragic childhood, which causes him to lose faith in god. In a strange turn of events, he acquires divine powers to fight against a powerful evil force, courtesy of exorcist and priest Father Ahn (played by Ahn Sung-Ki).
The action-packed role saw the actor take on a role that truly contrasted with his K-drama personality. It established his versatility as an artist.
Midnight Runners Directed by:
Jason Kim (Kim Ju-hwan)
Cast: Park Seo-Joon, Kang Ha-neul
Release date: 9 August 2017
Synopsis: Korean National Police University students Ki-Joon (played by Park Seo-Joon) and Hee-Yeol (played by Kang Ha-Neul) witness a kidnapping at midnight. They inform the missing persons' department but find the authorities caught up with the disappearance of the son of a business mogul. Determined not to waste time during critical hours of an abduction, the two begin their own investigation.
The action comedy sees Ki-Joon play an impulsive aspiring cop – with plenty of action scenes to foreshadow his upcoming Marvel Universe role.
Happy watching!
All images: Courtesy IMDB
This story first appeared on Lifestyle Asia India