From time-travel fantasies to wild comedies — the second half of 2023 has the most diverse set of loved-up shows in store. We take a look at a few highly-anticipated romantic Korean dramas that are on our must-watch lists.
The Hallyu wave swept the world sometime in the 1900s. Cut to a few decades later and it now dominates the television habits of millions across generations. At the heart of it all? Romantic Korean dramas — complete with witty banter and sizzling chemistry. Titles like Guardian: The Lonely and Great God (2016) and Crash Landing On You (2019) enjoyed phenomenal success, paving the way for new shows. These span a range of sub-genres — with the leads navigating love in offices, at the courtroom, on a battlefield in a historical past, and even in outer space. Best part? The list only grows every single day. The second half of 2023, for instance, comes with a string of exciting options that promise to be worth losing sleep over. We take a look at a few that are on our radar.
Check our complete list of K-dramas to watch!
Korean dramas to feed your romantic spirit with in late 2023
Destined With You Directed by: Nam Ki-hoon
Cast: Rowoon, Jo Bo-ah, Ha Jun, Yura
Release date: 23 August
Episodes: 16
Synopsis: Lee Hong-jo (Jo) is a hardworking civil servant. Her ordinary, rather lonely life takes an interesting turn when she finds herself the owner of an old wooden chest and meets lawyer Jang Shin-Yu (Rowoon). The former learns that she has the ability to lift the curse that's been burdening the latter and his family and decides to help him.
Image: Courtesy Netflix
A Time Called You Directed by: Kim Jin-won
Cast: Jeon Yeo-been, Ahn Hyo-seop, Kang Hoon
Release date: 8 September, 2023
Episodes: 12
Synopsis: While grieving her late boyfriend Ko Yeun-jun (played by Ahn Hyo-seop), Han Jun-hee (played by Jeon Yeo-been) finds herself transported back in time to 1988 as a high school student. Here, she comes across the school's most popular boy Nam Si-heon, who uncannily resembles her former partner.
Image Courtesy: Netflix
Doona! Directed by: Lee Jeong-Hyo
Cast: Bae Suzy, Yang Se-jon
Release date: 20 October, 2023
Episodes: 9
Synopsis: Lee Won-joon (played by Yang Se-jon) is a college student with an ordinary life. Things take a wild turn when he finds out his new housemate is former K-pop idol Doona (Bae Suzy). The former finds himself inexplicably drawn to the latter.
Image: Courtesy Netflix
Diva of the Deserted Island Directed by: Oh Choong-hwan
Cast: Park Eun-bin, Chae Jong-hyeop, Kim Hyo-jin, Cha Hak-yeon
Release date: October 2023
Episodes: 12
Synopsis: Seo Mok-ha (played by Park Eun-bin) dreams of being a diva and heads to Seoul after winning a UCC competition for an audition. However, an accident leads her to be stranded on a deserted island, only to return to the world after 15 years after being rescued by entertainment department producer Kang Bo-gul (played by Chae Jong-hyeop). The latter soon finds himself entangled in her life.
Image: Courtesy Park Eun-Bin
The Moon That Rises In The Day Directed by: Pyo Min-soo
Cast: Kim Young-dae, Pyo Ye-jin, On Joo-wan, Jung Woong-in
Release date: 2023 (TBA)
Episodes: TBA
Synopsis: Kang Young Hwa (played by Pyo Ye-Jin) is the reincarnation of a firefighter-turned-bodyguard from the Silla Dynasty. Meanwhile, Han Jun Oh (played by Kim Young Dae) is a popular star in Korea who was an elite noble Do Ha in the Silla Dynasty in a previous life. In a car crash, the former saves the latter's life. However, the latter finds his body possessed by the spirit of Do Ha. What follows is a wild set of events.
Image: Courtesy Pyo Ye-jin
Ask the Stars Directed by: Park Shin Woo
Cast: Lee Min-ho, Gong Hyo-jin, Han Ji-eun, Kim Joo-hun,
Release date: 2023
Episodes: 10
Synopsis: Upstanding gynaecologist Gong Ryong (played by Lee Min-Ho) arrives at a space station as a tourist. There he meets Eve Kim (played by Gong Hyo-jin), a Korean-American astronaut. As the two fall in love, they navigate a series of obstacles hurtling their way.
Image Courtesy: Netflix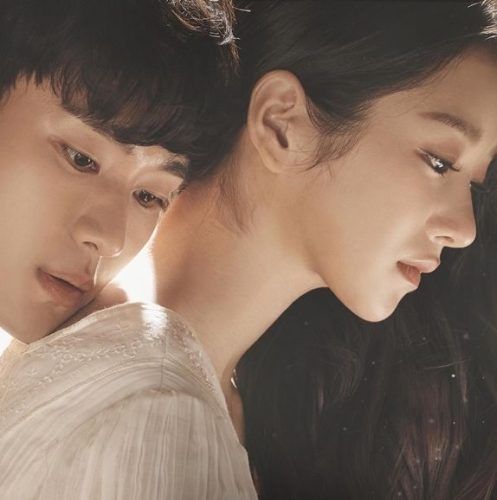 Hero and feature images: Courtesy Netflix
Frequently Asked Questions (FAQs)
– What is the most romantic Korean drama?
Descendants of the Sun, Crash Landing On You, What's Wrong With Secretary Kim?, Hometown Cha Cha Cha, and Twenty-One Twenty Five are a few popular romantic Korean dramas.
– Which Korean drama has a lot of kissing scenes?
Nevertheless, What's Wrong With Secretary Kim, and Suspicious Partner are a few K-dramas with plenty of kissing scenes.
This story first appeared on Lifestyle Asia India