One of the most-anticipated video game adaptations of all time, The Last of Us was released by HBO on January 15. The pilot episode of the video game adaptation has made it the second-highest-rated TV episode on IMDb, tied with popular episodes from the likes of Game of Thrones, Chernobyl, Better Call Saul and more. Now, with a rating of 9.3, The Last of Us has also become the second highest-rated TV show on IMDb, just behind Breaking Bad. The series also has a 99% fresh score on Rotten Tomatoes.
The highest-rated TV shows: Why do we consider IMDb ratings as a barometer?
IMDb ratings are considered important because they are based on the opinions of a large number of people who have watched a plethora of films and TV shows and provide a general sense of how well-received a particular TV show or film is among audiences. The rating platform is also preferred as it is a comprehensive and widely-used database of information about movies and TV shows. It contains detailed information about the cast and crew, plot summaries, user reviews and even tidbits of trivia. While it is susceptible to review bombing from time to time, it's generally considered to be one of the more accurate rating aggregators to gauge a show or movie's popularity.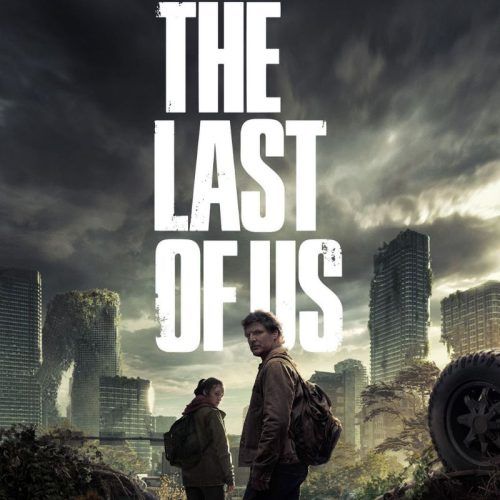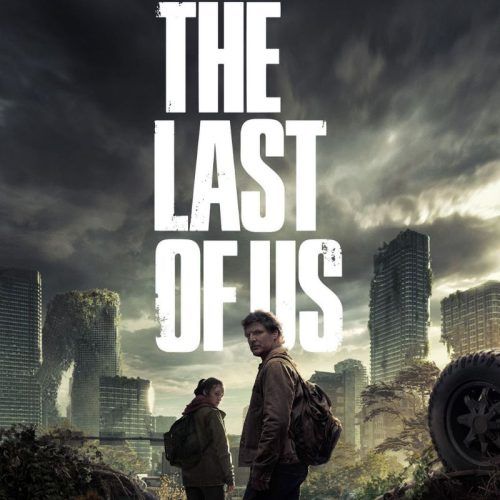 Additionally, IMDb is easily accessible and can be used on a variety of devices, making it convenient for users to access and search for information. Due to its popularity and vast database, it is also considered a reliable source of information by many industry professionals, critics and movie enthusiasts.
What are the top 1o highest-rated TV shows of all time on IMDb?
(Hero and feature image credits: Courtesy Instagram/ The Last Of Us and Breaking Bad)
Jump To / Table of Contents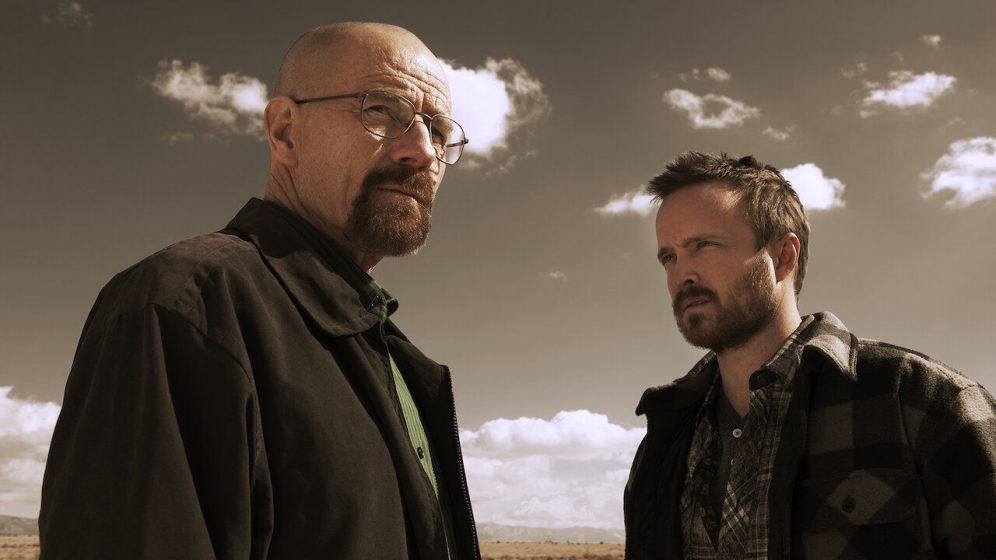 Breaking Bad is one of those TV series that ended up reinventing television. The Emmy-winning show from the genius mind of Vince Gilligan is still a pop culture phenomenon, years after airing its last episode. Its popularity has also led to the creation of the Breaking Bad universe which includes another popular spin-off series (Better Call Saul) and a TV movie (El Camino).  
IMDb synopsis: A chemistry teacher diagnosed with an inoperable lung cancer turns to manufacturing and selling methamphetamine with a former student in order to secure his family's future.
Creator: Vince Gilligan
Cast: Bryan Cranston, Aaron Paul, Anna Gunn
(Image credits: Courtesy IMDb/ Breaking Bad)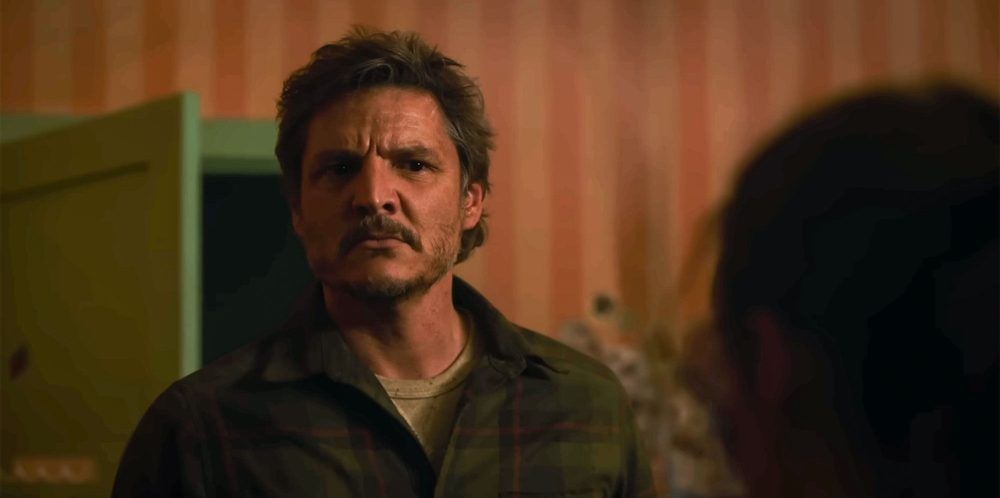 Being widely hailed as the best video game adaptation of all time, it's quite an impressive feat for The Last of Us to be featured on this list despite being on air for only two episodes. The show, which follows Joel and Ellie as they make their way through a new, unrecognisable America ravaged by a zombie apocalypse, has become the talk of the town right now.
IMDb synopsis: Joel and Ellie, a pair connected through the harshness of the world they live in, are forced to endure brutal circumstances and ruthless killers on a trek across post-pandemic America.
Creators: Neil Druckmann and Craig Mazin
Cast: Pedro Pascal, Bella Ramsay, Gabriel Luna
(Image credits: Courtesy IMDb/ The Last Of Us)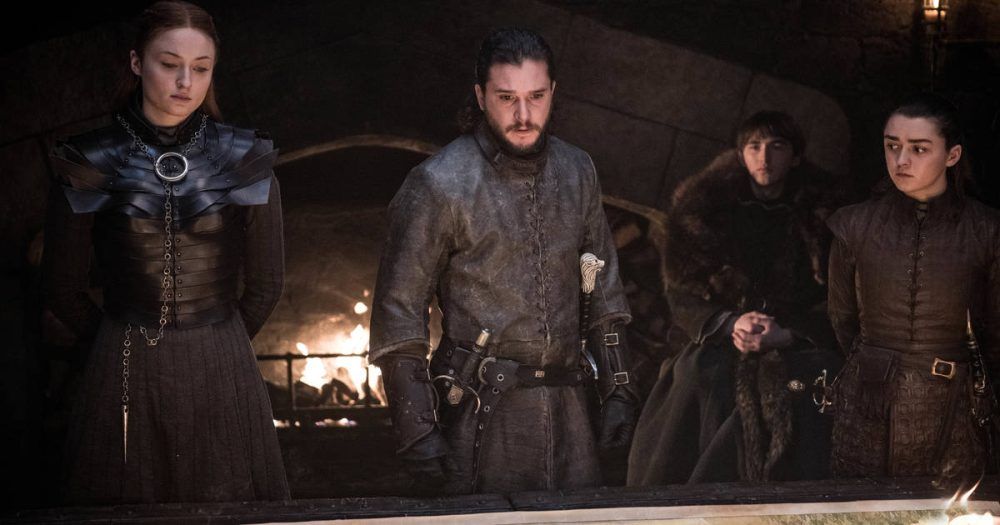 Based on the widely popular A Song of Ice and Fire books by George R. R. Martin, Game of Thrones is not just a show, it's a cultural phenomenon, the like of which we've never seen before and might never see again. During its initial run, every episode would break the internet, with reaction videos, theories about upcoming episodes and fan discourse about the ending engulfing social media. You really had to be there.
IMDb synopsis: Nine noble families fight for control over the lands of Westeros, while an ancient enemy returns after being dormant for millennia.
Creator: David Benioff, D.B. Weiss
Cast: Emilia Clarke, Peter Dinklage, Kit Harrington, Massie Williams, Sophie Turner, Lena Headey
(Image credits: Courtesy IMDb/Game of Thrones) Before there was Breaking Bad, there was The Sopranos. Anchored by James Gandolfini and Edie Falco's powerful, iconic and Emmy-winning performances, the HBO drama series led to many a watercooler moments during its initial run in the late 90s and early 2000s.
IMDb synopsis: New Jersey mob boss Tony Soprano deals with personal and professional issues in his home and business life that affect his mental state, leading him to seek professional psychiatric counselling.
Creator: David Chase
Cast: James Gandolfini, Edie Falco, Michael Imperioli
(Image credits: Courtesy IMDb/ The Sopranos)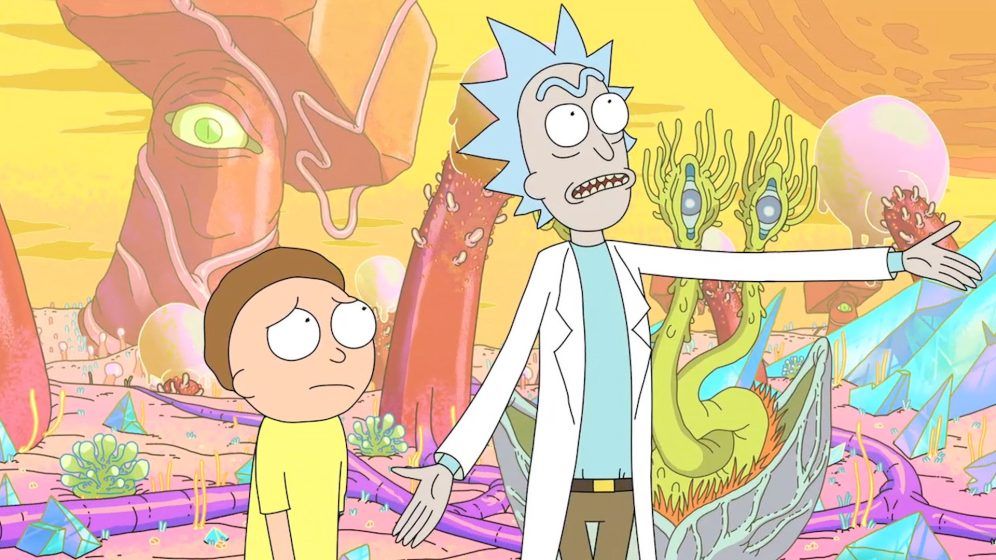 Adult Swim's popular animated series combines dark humour with inventive storytelling to create one of the best, most popular TV shows of all time. The stellar voice acting, especially from Justin Roiland who voices both Rick AND Morty (yeah, it's the same guy!), is the icing on the cake.
IMDb synopsis: An animated series that follows the exploits of a super scientist and his not-so-bright grandson.
Creator: Dan Harmon, Justin Roiland
Cast: Justin Roiland, Chris Parnell, Spencer Grammer
(Image credits: Courtesy IMDb/Rick & Morty)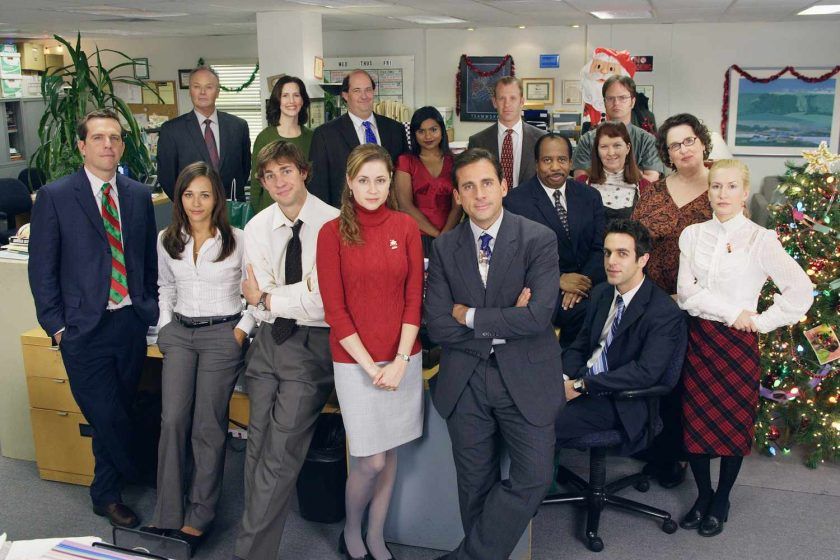 There are many reasons why The Office (US) is considered to be one of the greatest TV shows of all time. It ushered in the mockumentary template for TV comedies that was later used by Modern Family, Parks & Recreation and more recently, Abbott Elementary to great effect. It gave us the iconic character that was Michael Scott (played flawlessly by Steve Carrel). And it gave us one of our favourite TV romances of all time with Jim and Pam. What's not to love?
IMDb synopsis: A mockumentary on a group of typical office workers, where the workday consists of ego clashes, inappropriate behaviour, and tedium.
Creator: Greg Daniels, Ricky Gervais, Stephen Merchant
Cast: Steve Carell, Rainn Wilson, John Krasinski, Jenna Fischer
(Image credits: Courtesy IMDb/ The Office)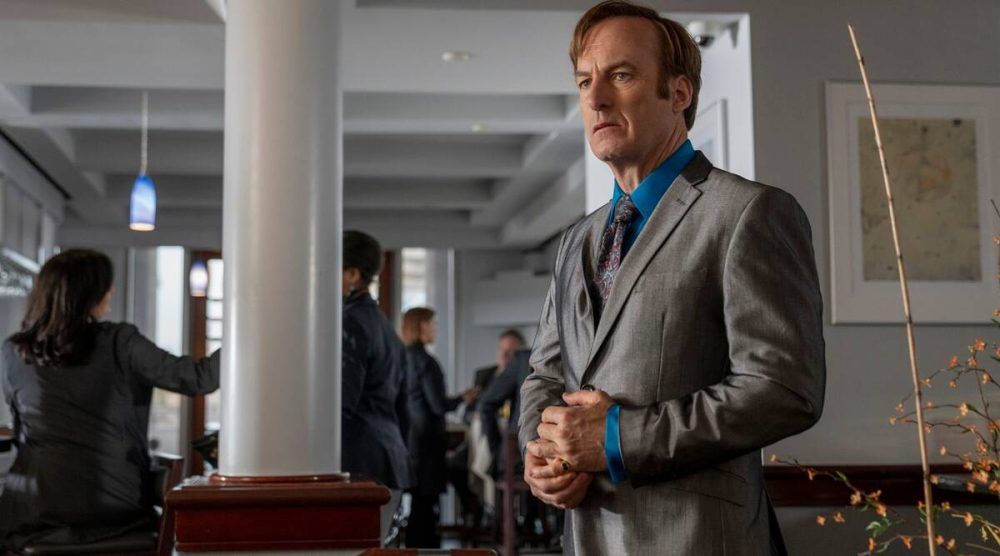 Remember the Breaking Bad universe we were earlier talking about? Well, Better Call Saul is another shining resident of that universe. Created, once again, by the genius mind of Vince Gilliganligan, Better Call Saul has received critical acclaim and a ton of Emmy nominations for each season.
IMDb synopsis: The trials and tribulations of criminal lawyer Jimmy McGill in the years leading up to his fateful run-in with Walter White and Jesse Pinkman.
Creator: Vince Gilligan. Peter Gould
Cast: Bob Odenkirk, Rhea Seehorn, Jonathan Banks, Giancarlo Esposito
(Image credits: Courtesy IMDb/ Better Call Saul)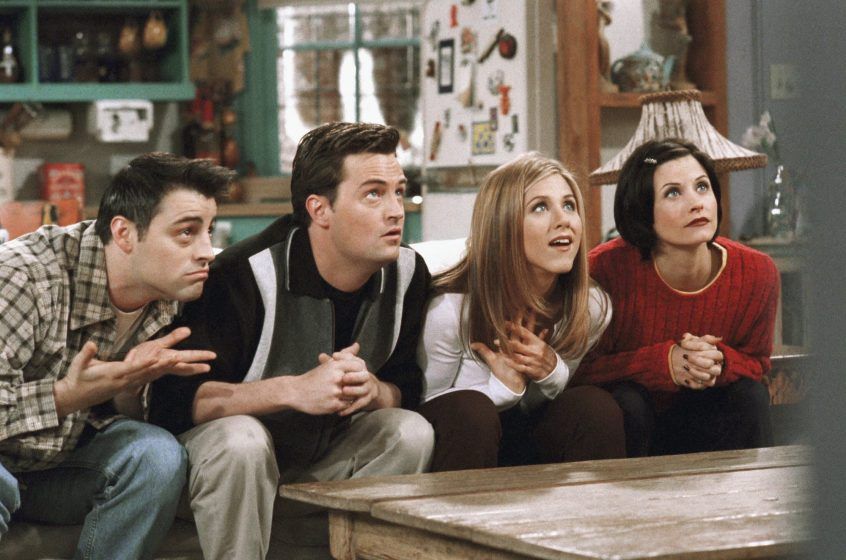 Another fan favourite, Friends has managed to retain its status as one of the highest-rated TV series of all time since its first episode aired on NBC all the way back in 1994. Even after it ended in 2004, the show is still famous for its one-liners, iconic moments and hilarious references that have made a significant impact on pop culture. The show has also won six Emmy awards and two Golden Globes during its run.
IMDb synopsis: Follows the personal and professional lives of six twenty to thirty-year-old friends living in the Manhattan borough of New York City.
Creator: David Crane, Marta Kauffman
Cast: Jennifer Aniston, Courteney Cox, Lisa Kudrow, Matthew Perry, Matt LeBlanc, David Schwimmer
(Image credits: Courtesy IMDb/ Friends)
09
True Detective (Season 1)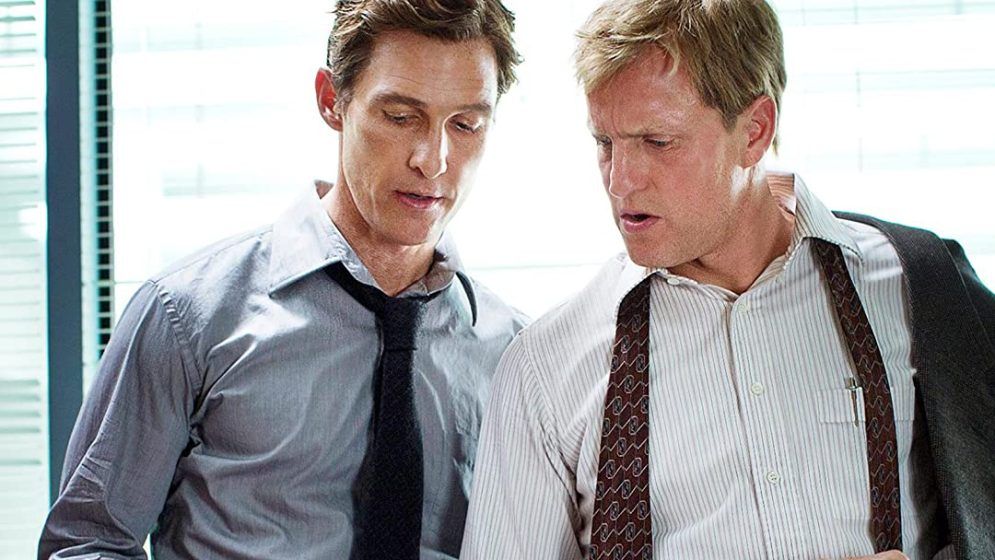 Starring Matthew McConaughey and Woody Harrelson, the first season of True Detective was many things – an engrossing crime drama series centring on the investigation of a gruesome homicide, a deep character study of two complex and flawed human beings and a brilliant showcase for its actors. The show is also credited for ushering in the McConaissance.
IMDb synopsis: In 2012, former detective partners Rust Cohle and Martin Hart recap one of their very first cases together involving a serial killer, back in 1995.
Creator: Nic Pizzolatto
Cast: Matthew McConaughey, Woody Harrelson
(Image credits: Courtesy IMDb/ True Detective)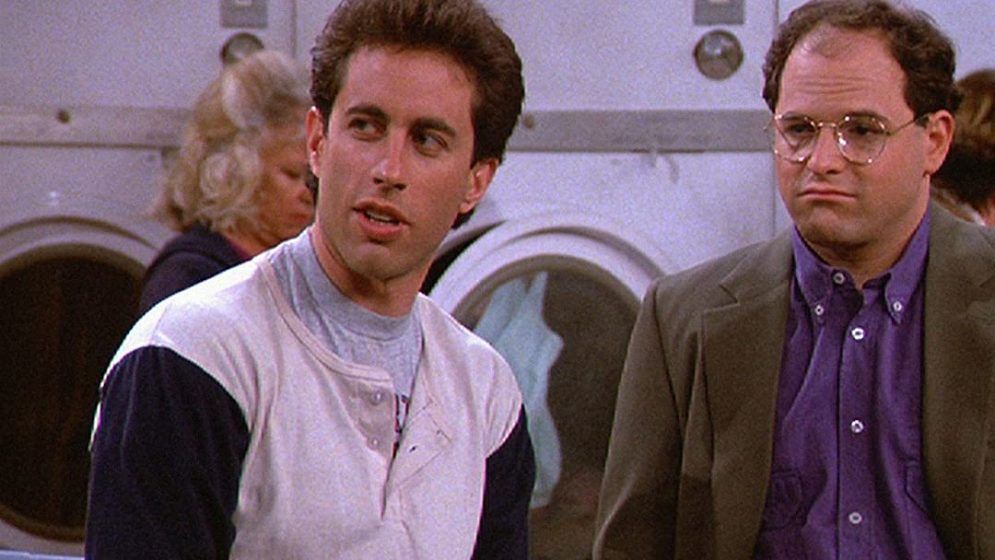 Seinfeld is an American sitcom that revolves around the lives of a comedian and his three best friends in New York City. Often unfairly dubbed as "a show about nothing", the nine-season series has become one of the most iconic TV shows of all time, one that broke several conventions and rules of mainstream television when it was on the air. It also won 10 Emmys and one Golden Globe during its run.
IMDb synopsis: The continuing misadventures of neurotic New York City stand-up comedian Jerry Seinfeld and his equally neurotic New York City friends.
Creators: Larry David, Jerry Seinfeld
Cast: Jerry Seinfeld, Julia Louis-Dreyfus, Michael Richards, Jason Alexander
(Image credits: Courtesy IMDb/ Seinfeld)
Frequently Asked Questions (FAQs)
Question: Which TV show recently got the highest rating on IMDb?
Answer: Recently, The Last of Us became the highest-rated show on IMDb, although its rating eventually settled down. It is currently the second-highest rated show of all time, beating the likes of Game of Thrones, Chernobyl and Better Call Saul.
Question: Which are the top 10 highest rated tv series on IMDb?
Answer: As of January 2023, Breaking Bad, The Last Of Us, Game Of Thrones, The Sopranos, Rick and Morty, The Office, Better Call Saul, FRIENDS, True Detective and Seinfeld are the highest rated shows on IMDb.