HBO's much-talked-about show, The Idol, has failed to impress critics after premiering at the Cannes Film Festival 2023. The Idol, starring The Weeknd aka Abel Tesfaye and Johnny Depp's daughter Lily-Rose Depp in lead roles, has garnered a Rotten Tomatoes rating of only 27 per cent as of now.
In spite of bigwigs like The Weeknd and the creator of Euphoria (2019), Sam Levinson, being associated with it, the first two episodes that were shown at the event could not spread the magic that was expected.
More about The Idol rating What do the critics say?
The show, which is created to subvert the male gaze in the music and entertainment industry is now being labelled as 'sleazy and softcore porn.' Rolling Stone critic David Fear describes the show as, "Nasty, brutish, [feels] much longer than it is, and way, way worse than you'd have anticipated."
Jo-Ann Titmarsh of the London Evening Standard says, "We realise that sexiness is absent in The Idol, for all Depp's loveliness. Instead, it feels more like sleaze and torture porn."
Stephanie Zacharek of Time Magazine is of the opinion that "The Idol only pretends to expose exploitation, while actually revelling in it…"
Robbie Collin of The Telegraph (UK) labels the background score and the overall music of the series as "dreadful" in his review.
With the The Idol getting a very low rating and critics giving their verdict, it is now up to the masses to ascertain if the show is worth watching or not. HBO has long been publicising the show as the next big thing after the current hit series, Succession season 4, which ends this month. What is The Idol about?
The show's logline reads, "After a nervous breakdown derailed Jocelyn's (Depp) last tour, she's determined to claim her rightful status as the greatest and sexiest pop star in America. Her passions are reignited by Tedros (Tesfaye), a nightclub impresario with a sordid past. Will her romantic awakening take her to glorious new heights or the deepest and darkest depths of her soul?"
Along with The Weeknd, the show is co-created by Levinson and Reza Fahim who are the executive producers as well. Other executive producers include Kevin Turen, Ashley Levinson, Aaron Gilbert for BRON and Sara E. White.
The Idol has been written by Levinson, Tesfaye and Fahim, and is set to premiere on HBO on 4 June 2023.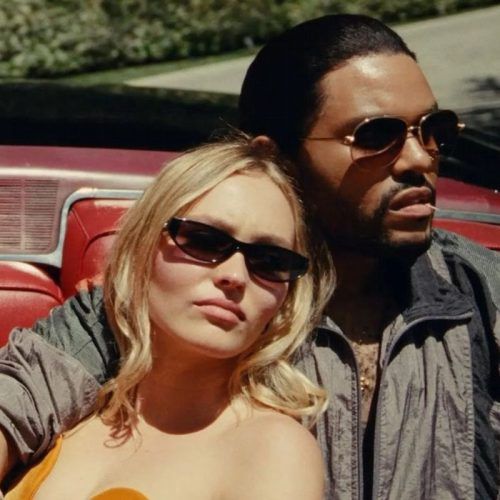 (Hero and featured image: The Idol/ IMDb)
written by.
Preeti Kulkarni
After completing her PG in New Media from the Asian College of Journalism, Preeti has worked in a daily and a magazine before finding her calling in digital journalism. A lover of single malts and an avid pop culture junkie, you can catch her at the movies on weekends or binge-watching the latest shows on OTT when she is not busy preparing her toddler for his Hogwarts letter.