As the OTT boom continues to influence pop culture, 'the Netflix effect' seems to be sweeping over the world of entertainment. So much so that the streaming giant's most-watched movies of all time — a metric measured through hours viewed — managed to rope in A-listers such as Sandra Bullock, Ryan Gosling and Meryl Streep.
The most-viewed movies on Netflix span an array of genres, including satire, dark comedy, romance, action and drama. And by making numerous films and TV shows available on the streaming platform, it has reshaped the way we watch new and old releases. The OTT also airs original content on a weekly basis to cater to the massive global fan base it has created. As per an April 2023 update by Statista, Netflix had nearly 232.5 million global paid subscribers in the first quarter of the year. This marked a spike of around 1.75 million subscribers from its previous quarter.
Consequently, Netflix has garnered an immensely high viewership because of movies, such as The Adam Project (2022), Glass Onion: A Knives Out Mystery and The Rock-starrer Red Notice (2021), which remains the most-watched Netflix movie of all time. It has a staggering viewership of 364 million hours approximately.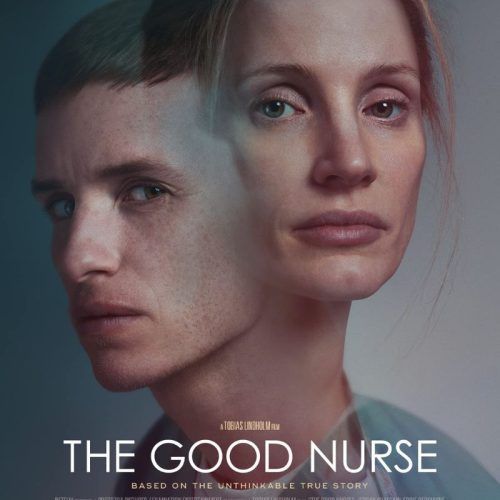 Here are the most-watched movies on Netflix
Jump To / Table of Contents Directed by: Rawson Marshall Thurber
Cast: Gal Gadot, Dwayne Johnson, Ryan Reynolds
Release date: 2021
Hours watched: 364,020,000
Synopsis: An Interpol agent (Johnson) teams up with an art thief (Reynolds) to catch an extremely skilled criminal (Gadot) and try to prevent a heist. However, as lies and deceit pile up, the mission keeps getting increasingly complicated for the agent.
About the movie: The USD 200 million action feature shattered opening day records for Netflix globally and earned an iconic 92 per cent audience score.
(Image credit: Netflix/Twitter) Directed by: Adam McKay
Cast: Leonardo DiCaprio, Jennifer Lawrence, Meryl Streep, Jonah Hill
Release date: 2021
Hours watched: 359,790,000
Synopsis: An astronomy grad student, Kate Dibiasky (Lawrence) and her professor Dr Randall Mindy (DiCaprio) must go on an urgent media tour to warn mankind of an approaching comet that could destroy planet Earth. But are people ready to face the truth?
About the movie: This political satire dark comedy was nominated for the Academy Award for Best Picture at the Oscars 2022.
(Image credit: IMDb) Directed by: Susanne Bier
Cast: Sandra Bullock, Trevante Rhodes, John Malkovich
Release date: 2018
Hours watched: 282,020,000
Synopsis: The movie opens five years after a mysterious force called the infinity monster has decimated the population. As the remaining survivors struggle to live on limited resources while dodging it, they have to keep only one thing in mind, "If you see it, you die". Under such a circumstance, will Malorie (Bullock) be able to take her two children to safety?
About the movie: The third most-watched movie on Netflix is now ready with a Spanish spin-off. Bird Box Barcelona is all set to hit the streaming platform on 14 July 2023.
(Image credit: IMDb)
04
Glass Onion: A Knives Out Mystery Directed by: Rian Johnson
Cast: Daniel Craig, Kathryn Hahn, Dave Bautista, Edward Norton
Release date: 2022
Hours watched: 279,740,000
Synopsis: World-famous detective Benoit Blanc (Craig) heads to Greece as a guest at tech billionaire Miles Bron's (Norton) mansion. Upon arrival, Benoit meets Miles' eclectic crew of friends. As people on the private island start dying, the guests and the host become suspects.
About the movie: Glass Onion was a nominee at the 2023 Academy Awards for the Best Adapted Screenplay category.
(Image credit: Netflix/Twitter) Directed by: Anthony Russo, Joe Russo
Cast: Ryan Gosling, Chris Evans, Dhanush, Ana de Armas
Release date: 2022
Hours watched: 253,870,000
Synopsis: When highly skilled CIA agent Sierra Six (Gosling) discovers a dark secret about his agency, he finds himself being hunted by a bloodthirsty former agent, Lloyd Hansen (Evans). With a team of assassins backing him up, Lloyd seems adamant to destroy whatever and whoever comes in his way of pursuing Six.
About the movie: The film is an adaptation of the 2009 novel of the same name by Mark Greaney.
(Image credit: Netflix/Twitter) Directed by: Shawn Levy
Cast: Ryan Reynolds, Zoe Saldaña, Mark Ruffalo, Jennifer Garner, Walker Scobell
Release date: 2022
Hours watched: 233,160,000
Synopsis: Time-travelling fighter pilot Adam Reed (Reynolds) accidentally navigates his spaceship into the past and crash-lands in 2022. There he meets his 12-year-old self (Scobell) and teams up with him on a mission to save the future.
About the movie: Ryan Reynolds wrote the heartbreaking scene between adult Adam and Ellie (Garner) as a tribute to his real-life mom, Tammy Reynolds.
(Image credit: Netflix/Twitter) Directed by: Sam Hargrave
Cast: Chris Hemsworth, Rudhraksh Jaiswal, Randeep Hooda
Release date: 2020
Hours watched: 231,340,000
Synopsis: A skilled gun-for-hire mercenary, Tyler Rake's (Hemsworth) mission turns into a race against time when he's sent to Bangladesh to extract a drug lord's son, Ovi (Jaiswal), from kidnappers. Amidst blazing guns and family politics, will Tyler be able to complete his extraction of the little boy safely?
About the movie: After its global success, the movie's producers were encouraged to create a sequel. Extraction 2 is set to premiere on Netflix on 16 June 2023.
(Image credit: Netflix/Twitter) Directed by: Elizabeth Allen Rosenbaum
Cast: Sofia Carson, Nicholas Galitzine
Release date: 2022
Hours watched: 228,690,000
Synopsis: An aspiring musician Cassie (Carson) agrees to a marriage of convenience with a to-be-deployed US Marine (Galitzine). Soon, a tragedy strikes and turns their fake relationship into something deeper. Will the newlyweds be able to sustain their bond or turn into strangers once again?
About the movie: As per Netflix Tudum, the title of the romance drama is an ode to the medal of solemn distinction, which is presented to injured or deceased US military members.
(Image credit: Netflix/Twitter) Directed by: Nora Fingscheidt
Cast: Sandra Bullock, Viola Davis, Vincent D'Onofrio, Aisling Franciosi
Release date: 2021
Hours watched: 214,700,000
Synopsis: Ruth Slater (Bullock) seeks redemption after serving 20 years in prison for murdering a sheriff. As she tries to adjust to a society that refuses to forgive her, Ruth starts looking for her little sister Katherine Malcolm (Franciosi), whom she had left behind.
About the movie: The movie is a remake of the popular three-part British miniseries Unforgiven (2009).
(Image credit: IMDb) Directed by: Martin Scorsese
Cast: Robert De Niro, Al Pacino, Joe Pesci
Release date: 2019
Hours watched: 214,570,000
Synopsis: The film follows ageing Frank Sheeran (De Niro), a former truck driver and W.W.II veteran, as he recalls the story of how he became a hitman. The flashbacks reveal how Frank got involved with mobster Russell Bufalino (Pesci) and his crime family, while also working for the powerful teamster boss Jimmy Hoffa (Pacino).
About the movie: One of the most-viewed movies on Netflix, The Irishman received 10 Academy Award nominations at the 2020 Oscars, including Best Motion Picture of the Year and Best Achievement in Directing.
Additionally, the movie was praised by several fans and critics for using digital de-ageing technology to show the characters at different ages during different phases in their lives.
(Image credit: Netflix/Twitter)
Frequently Asked Questions (FAQs)
Question: What is the #1 most-watched film in Netflix history?
Answer: As per the streaming platform, the Gal Gadot and The Rock-starrer 'Red Notice' (2021) is the most-watched film in the history of Netflix.
Question: What is currently #1 on Netflix?
Answer: As per the streaming platform, Netflix's on-screen top 10 list is not static and is updated daily. The platform shows top titles in more than 90 countries and ranks them based on the total number of hours viewed for a given title.
written by.
Sushmita Mahanta
A PhD research scholar, Sushmita is a full-time writer and a part time poet. Notepads are Sushmita's one true love -- the unbothered victims drowned in the ink of her pen. An avid fan of K-pop and K-dramas, she mostly writes about Korean culture and entertainment. When not writing, Sushmita is dancing, reading, collecting books, learning about fashion, art, motion pictures, and appreciating BTS.