If you loved Thor: Ragnorak as much as we did, then here's some good news: Taika Waititi is returning to direct Thor: Love and Thunder, the god of thunder's fourth solo outing in the Marvel Cinematic Universe.
There's much to expect. Waititi was, after all, the visionary who put a completely fresh spin on things in Thor: Ragnorak, the third standalone Thor film within the Marvel Cinematic Universe.
Beyond the oft-cited comedic elements, the titular character's struggles and subsequent triumph under Waititi's direction was what rejuvenated the character and, dare we say, made the fourth film possible. Suffice it to say that the fourth film could go any number of ways with him at the helm. the story of two thors or just one? As we all know, actress Natalie Portman will be back playing Thor's ex-lover Jane Foster (footage was reused for her appearance in Avengers: Endgame). Her role this time isn't simply that of the love interest anymore though. Over the course of several films, we've seen Thor's signature hammer Mjolnir switch hands from Thor himself to Asgardian goddess of death Hela and later Captain America.
Now, Marvel CEO Kevin Feige and Waititi have confirmed that Foster will be the next worthy individual to hold the almighty weapon. That said, Foster isn't simply 'female-Thor' – Waititi remarked that the character is an astrophysicist in the MCU, and having the god of thunder's powers makes her a mighty combination of brains and brawns – and a symbol of gender equality and female empowerment.
Will Foster be stealing the limelight from Thor in this movie as the Mighty Thor? Or will Waititi be exploring their dynamics as a tag team? Who knows?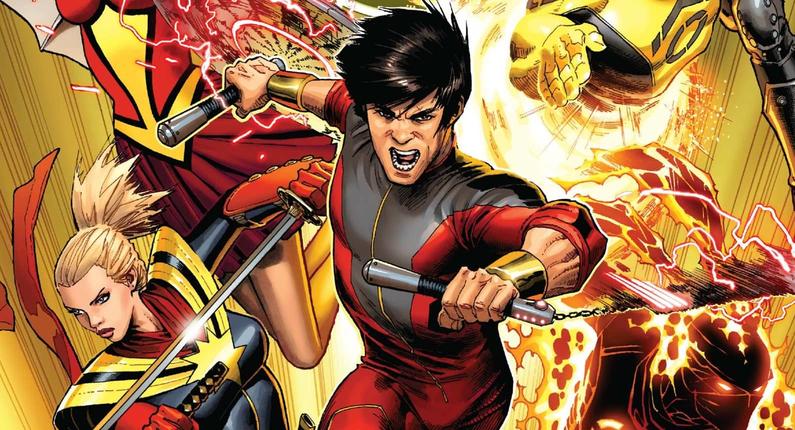 the love between who? It's safe to say that the theme of (romantic) love hasn't been fully explored in the MCU. From the kiss between Captain America and Sharon Carter in Captain America: Civil War to the ending of Gamora and Star-Lord's relationship in Avengers: Endgame, things are largely touch-and-go. Marvel may just be taking things in a different direction by exploring other thematic elements that have been previously overlooked with the new Thor film. We may even see Waititi explore the love story of Tessa Thompson's character Valkyrie – MCU's first LGBT-superhero. That will certainly go beyond what's already anticipated: the typical story of reignited passions between Thor and Jane Foster. Other than the unconfirmed rumours of Valkyrie's love interest in Sif (the female Asgardian warrior in Thor's old team), you may recall Valkyrie having her moments with Hulk in Thor: Ragnorak and Avengers: Endgame. Possibilities abound.
is thor on the roll for a fifth MOVIE? Thor's membership in the Guardians of the Galaxy has been hinted at ever since he landed on the windscreen of Star-Lord's spaceship. Since then, there has been an unspoken camaraderie between the Asgardian and various members of the group, from debates about manliness to forging Storm Breaker and retrieving the Reality Stone. Thor was also last seen leaving with the Guardians of the Galaxy in Avengers: Endgame, with the quip, "The Asgardians of the Galaxy back together again". How's that for a teaser at a sequel? Recently, director James Gunn also confirmed that Love and Thunder is set before his film Guardians of the Galaxy Vol.3. It may well be too early to talk about the possibilities that Thor will bring to Marvel's Phase 4 plans. But with the looks of it, there's much to expect.
Thor: Love and Thunder will be released on 5 November 2021.
written by.
Lester Tan
Lester is into films, food and basically anything culture related under the sun.