Dong Young-bae aka Taeyang landed in the K-pop industry with a 'BIG BANG' and has since played a major role in catapulting the genre to global fame. Following his 2006 debut with the 'Kings of K-pop' BIGBANG, Taeyang has taken centre stage as one of the most popular soloists, a great fashion icon and one of the wealthiest Korean artists. In his nearly two-decade stint in showbiz, Taeyang has minted millions of dollars from countless singing and songwriting ventures, brand collaborations, sold-out concerts and more. Naturally, he invested and splurged a chunk of this wealth on luxurious assets, including some lavish properties, swanky automobiles and expensive apparel. Taeyang's impressive net worth will leave you gawking in amazement!
From taking up singing projects at a very young age to support his financially-struggling family to building a life of affluence and opulence, Taeyang has had quite a roller-coaster journey. So, how's Taeyang enjoying his self-earned riches? Let's take you through the singer's net worth portfolio – his brand endorsement, musical projects, and most lucrative investments.
What is the net worth of BIGBANG's Taeyang?
According to KpopStarz, Taeyang has a net worth of USD 40 million as of 2023. While most of this wealth comes from his singing and composing credits, his luxury fashion collaborations and shareholdings in South Korea's biggest entertainment agency, YG Entertainment, also earn him impressive sums.
According to The Korea Herald, Taeyang and his fellow BIGBANG member G-Dragon invested around USD 3 million in their former agency, YG Entertainment. The investment decision was taken in 2016, looking at the 'foreseen growth and vision of YG Plus' and its subsidiary business segments.
As for BIGBANG's group activities, the band has reportedly sold more than 150 million albums globally, and given Taeyang's multiple songwriting credits for their tracks, he surely earns massive royalties to date. Did you know that BIGBANG were the first Korean artist to grab a spot on the Forbes Celebrity 100 list? Forbes Korea also ranked them as one of the most powerful celebrities in South Korea from 2009 to 2016. While each member has shifted gears from band activities to solo outings, BIGBANG still remains one of the most influential K-pop acts.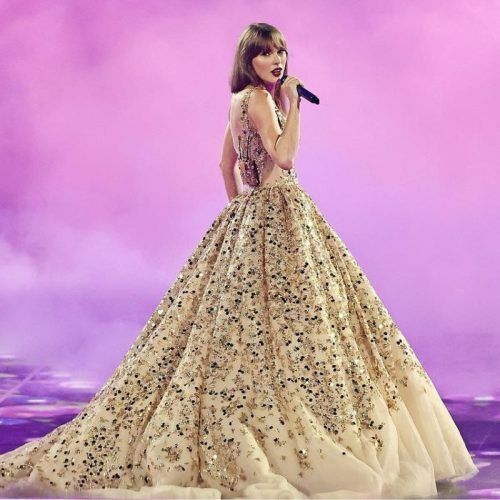 As for Taeayang, here's a breakdown of his net worth:
Taeyang's solo albums, world tours and more
Two years after BIGBANG's debut, Taeyang released his first solo EP, Hot, in 2008. Accompanying the album was his first solo concert, the Hot Concert Series, giving fans a full-blown slice of Taeyang's impeccable vocals and musical experimentation. He also won multiple Korean Music Awards for Hot.
However, it was his first full-length solo album, Solar, that changed the tides for him. Released in 2010, the album's deluxe edition (limited to 30,000 copies) sold out on the first day of release. Now isn't that amazing? Solar peaked at the top position on multiple music charts including the Gaon Album Chart. It also bagged him the Mnet Asian Music Award for the best 'Male Artist'.
His second music album, Rise, led by the single Ringa Linga, was another trailblazing addition to his discography. He also embarked on the Rise World Tour, his first solo tour that covered 9 countries and 16 cities in Asia. This was followed by the launch of his third studio album, White Night and an eponymous world tour in 2017. His second EP, Down to Earth, was also released this year and featured artists like Jimin of BTS, BLACKPINK's Lisa, Beenzino, and Bryan Chase.
Apart from these two ventures, Taeyang also released multiple hit singles with various K-pop artists including G-Dragon. Additionally, he featured alongside South Korean musicians CL and Oh Hyuk in tvN's variety program, Livin' the Double Life.
Taeyang has surely raked in millions with all these projects!
Luxury brand deals with Fendi, Givenchy
Fendi While Taeyang isn't the official brand ambassador for Fendi, the artist partnered with the Italian fashion house to drop an exclusive capsule collection in 2017. The 'Fendi for Taeyang' line, which had trendy apparel featuring his signature daisy-shaped motifs and words like 'Faith', 'Grace', and 'Passion', was a big hit among fans.
Givenchy
View this post on Instagram
Taeyang is the first ever Korean male artist to become the face of Givenchy. The brand's creative director Matthew Williams hailed him as the "music pioneer with an authentic, barrier-breaking way of expressing his own personal style, which fits perfectly with today's Givenchy aesthetic." The Korean heartthrob has already started fronting Givenchy's collections and most recently, graced their Fall Winter 2023 campaign.
BIGBANG star's real estate investments Taeyang's real estate portfolio is absolutely envy-worthy, ranging from a seven-story building to a villa in South Korea's most affluent neighbourhoods.
According to South China Morning Post, BigBang's Taeyang and his wife, actress Min Hyo-rin purchased a luxurious abode in Seoul's Hannam-dong post their nuptials in 2018. The property, which costs around USD 13.2 million, offers sprawling views of the Han River. The couple shares the house's ownership – Taeyang has a 94% share while the remaining 6% lies with Min. For the unversed, the Hannam area is a celebrity-favourite spot where BLACKPINK's Jennie, IU, G-Dragon and Song Hye-kyo also reside.
This isn't Taeyang's first property venture. In 2014, the K-pop idol also splurged on a 2,490-square-foot villa in the UN Village in Hannam. It cost him around USD 3.75 million.
The BIGBANG member has a trusted wealth management professional to help him channel his wealth. Did you know that in 2017, the singer earned a whopping USD 47.6 million solely from real estate investments? Interesting, right?
Taeyang's most expensive possessions: Lexus LC500, Richard Mille watches
Being a K-pop idol comes with massive riches and Taeyang surely doesn't shy away from flaunting them! Let's take a look at some of his luxury possessions:
Lexus LC500: Taeyang owns a stunning red Lexus, which comes at a whopping price of around USD 95,000. With a sleek design, an advanced safety system as well as a powerful engine, the automobile is crafted to perfection. Richard Mille watches: The Swiss watchmaking brand seems to be a hit among K-pop stars, with everyone from BTS members as well as Taeyang flaunting their exquisite pieces. The BIGBANG hitmaker reportedly owns a Richard Mille watch that costs a thumping USD 192,000 –almost double his Lexus. He also reportedly owns a customised Rolex Day Date Presidential watch having diamonds embedded in it. It can typically cost around USD 40,000. Artworks: While we don't know whether Taeyang is an art connoisseur or not, the artist owns a very expensive curation by Korean-American artist Nam June Paik. It is believed to be worth over USD 500,000.
Taeyang's net worth and riches have definitely blown our minds!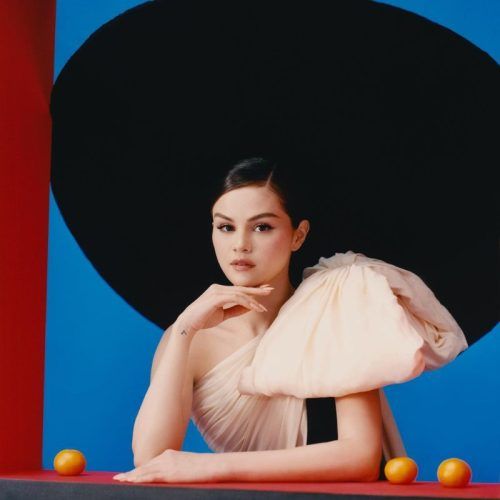 (Hero and feature image credit: __youngbae__/ Instagram)
This story first appeared on Lifestyle Asia Hong Kong
Frequently Asked Questions (FAQs)
What is the net worth of BIGBANG'S Taeyang?
– According to KpopStarz, Taeyang has a net worth of USD 40 million as of 2023.
Who is the richest BIGBANG member?
According to multiple reports, G-Dragon is the richest BIGBANG member. His net worth touched USD 45 million in 2022.