Ten years into their career, BTS are still creating history left and right (no pun intended). So much so that the South Korean boy band has managed to break records with almost every new album, song, video, world tour and brand endorsement project. This is especially true with their latest accomplishment where the "Butter" hitmakers broke multiple of their own Guinness world records.
On 10 March 2023, Guinness World Records updated two existing record titles for BTS after they extended their dominance on Spotify and at the Nickelodeon Kids' Choice Awards. According to the record verifying organisation, BTS became the most-streamed group on Spotify for the second consecutive time, racking up a massive 31.96 billion streams as of 3 March 2023. This nearly doubled their prior record from 2021 when they overtook Coldplay by garnering 16.3 billion streams on the music streaming app. They also extended their own record of the most Nickelodeon Kids' Choice Awards won by a music group with their fourth consecutive win in 2023.
With a 544-page book titled Beyond The Story: 10-Year Record of BTS set to release as a part of their 10th debut anniversary on 9 July 2023, there is no better time to take a dekko at some of the biggest records held by BTS.
Historic BTS records: Billboard, YouTube, Guinness World Records and more
Billboard
Only Korean music act to top the Billboard charts with six albums They are currently the only Korean group to have topped the Billboard 200 list with six different albums. BTS earned the title on 25 June 2022 after their latest album Proof debuted at #1 on the Billboard 200 list.
The band got their first number-one album on the Billboard 200 charts in 2018, with Love Yourself: Tear. This led them to make history as the first South Korean act to top the most competitive albums ranking charts in the US.
The other albums by the group that landed on the chart are Love Yourself: Answer (2018), Map of the Soul: Persona (2019), Map of the Soul: 7 (2020) and BE (2020).
As per Billboard, Proof recorded the best week for an album by a group, in terms of units earned and album sales. The only album which recorded higher figures in the two categories in 2022 was Harry's House by Harry Styles.
Most weeks on Billboard Hot 100 for a K-pop track
BTS's 2020 single "Dynamite" is the longest-running Hot 100 hit by a Korean act. The track also broke the Guinness world record for the K-pop track to spend the most weeks on the US Hot 100. The record was previously held by Psy's 2012 hit, "Gangnam Style."
"Dynamite" spent a total of 32 weeks on the Billboard Hot 100 chart until April 2021. The track held the #1 position on the chart for three weeks, #2 for seven weeks and #10 for thirteen weeks.
First K-pop group to reach the top 10 spot on the Hot 100 chart The lead single "Fake Love" from the 2018 BTS album Love Yourself: Tear, debuted at No. 10 on the US Hot 100 on 2 June 2018 — making them the first K-pop group to earn a top 10 single on the chart.
Previously, their highest entry was "MIC Drop", featuring Desiigner, which debuted on the Hot 100 at #28 on 16 December 2017.
That's not all. The debut of "Fake Love" on the chart also marked the highest placement for a K-pop artist on Billboard Hot 100 since "Gangnam Style," which debuted at #12 on the chart.
YouTube

Most viewers for a YouTube premiere
BTS broke the YouTube record for the most viewers for a music video premiere with the release of "Butter" on 21 May 2021. The video's debut on the platform attracted 3.9 million viewers.
"Butter" also achieved the Guinness world record title for most viewers for the premiere of a video on YouTube after surpassing BTS' previously set record of 3 million premiere viewers for "Dynamite" in August 2020.
The song earned another Guinness world record when it became the most-viewed YouTube music video in 24 hours by a K-pop group.
"Butter" earned a whopping 108,200,000 YouTube views within the first 24 hours after its release on 22 May 2021.
Most-viewed YouTube video in 24 hours BTS earned this title on both YouTube and Guinness World Records with the release of their music video for "Dynamite" on 22 August 2020. The video amassed 101,100,000 views in its first 24 hours. It currently has more than 1.6 billion views on YouTube.
Spotify Most-streamed male group on Spotify
According to the Guinness World Records, BTS are currently the most-streamed group of all time on Spotify. With more than 31.96 billion streams as of 3 March 2023, they were also the ninth-most streamed act on Spotify.
Their Billions Club tracks on Spotify include "Dynamite" (1.60 billion streams), "Butter" (1.08 billion) and "Boy with Luv" (feat. Halsey; 1.01 billion).
BTS has also surpassed 65 million followers on Spotify as of 23 May 2023.
Most-streamed track on Spotify in 24 hours "Butter" by BTS became the most-streamed track on Spotify in 24 hours after garnering 20.9 million streams as of 21 May 2021.
Soon, the group also earned the Guinness world record for the same. However, Adele snagged the title from BTS with her single "Easy on Me" on 15 October 2022. Her track amassed 24 million streams in the first 24 hours of its release.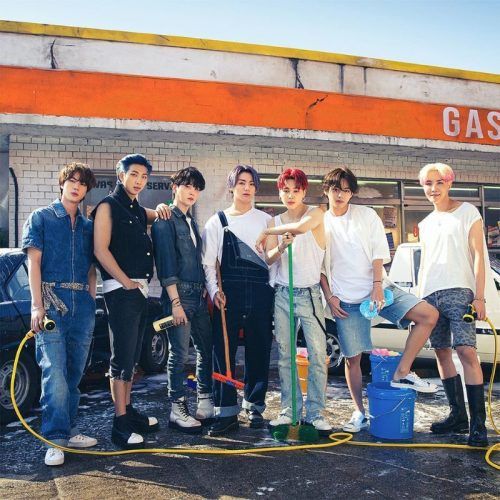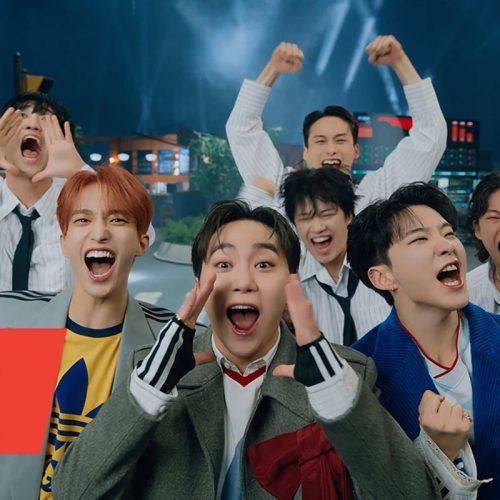 Best-selling album in South Korea BTS earned the Guinness world record for the best-selling album in South Korea with their 2021 release Map of the Soul: 7.
It also became the first album in Korean history to be certified 5x Million on Circle Chart (Gaon) and The Korea Music Content Association (KMCA) for surpassing 5 million sales in November 2022.
BTS' popular singles "ON" and "Black Swan" were a part of Map of the Soul: 7. It is also the fastest-selling Korean album in the history of the US.
Highest earnings for a K-pop band In 2020, BTS set the Guinness world record for the K-pop group with the highest annual earnings. According to Forbes, BTS earned USD 50 million in 2020, an amount that got a massive boost from their touring revenue of USD 170 million. This placed the group at No. 47 on Forbes' highest-paid celebrities list that year, alongside the likes of Drake and Post Malone.
Most-followed group on Instagram
View this post on Instagram

On 22 April 2021, BTS broke the Guinness world record for the most followers for a group on Instagram, a title previously held by the British boy band One Direction.
At that time, BTS had 40,220,226 followers, which has crossed over 72 million as of May 2023.
Fastest to 1 million followers on TikTok BTS created a new record for having the quickest time to reach 1 million followers on TikTok on 25 September 2019. The Guinness World Records acknowledged the same.
The South Korean sensation joined the app to promote their single "Boy With Luv" and garnered a massive following in just 3 hours and 31 minutes of being live.
Honourable mentions A few other benchmark achievements by BTS:
Since their debut in 2013, BTS have won a total of 31 Golden Disc awards, as per a May 2023 Statista report.
"Life Goes On", one of BTS' most personal and emotional tracks, surpassed 500 million views on YouTube as of 25 February 2023. Directed by Jungkook, it became the group's 16th music video to reach the milestone.
According to Guinness World Records, it took just 43 minutes for BTS member V aka Kim Taehyung to reach 1 million followers on Instagram. The figure jumped to 10 million in just 4 hours and 52 minutes.
On 12 May 2023, Touring Data announced that Suga made history as the Korean soloist with the highest-grossing concert in the US. His two-night concert at the UBS Arena in Belmont, New York, on 26 and 27 April, garnered a revenue of USD 5.94 million. Additionally, on 24 May 2023, he became the first rapper to earn nearly USD 3 million in a single arena concert in US history.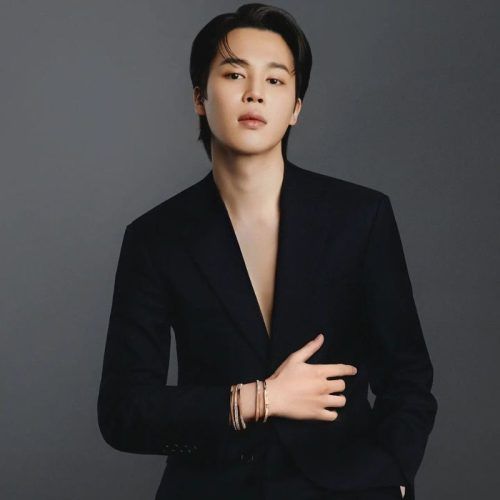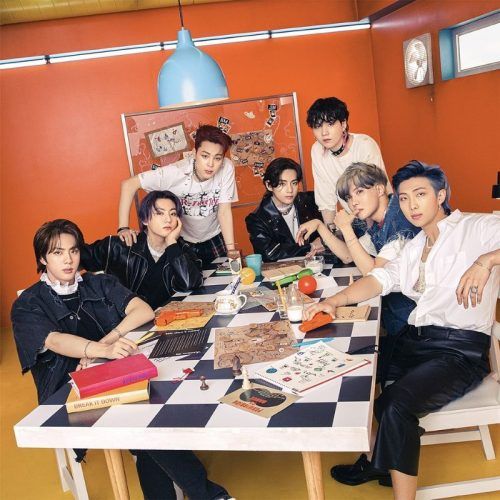 (Hero and featured image credit: bts_bighit/Twitter)
Frequently Asked Questions (FAQs)
Question: How many Guinness records does BTS have?
Answer: According to a 2022 'Billboard' report, BTS has earned more than 25 Guinness World Record titles.
Question: What are BTS' biggest records?
Answer: Some of the biggest records earned by BTS are Most viewed YouTube music video in 24 hours with "Boy With Love"; fastest to reach one million followers on TikTok, and most streamed group on Spotify of all time.
written by.
Sushmita Mahanta
A PhD research scholar, Sushmita is a full-time writer and a part time poet. Notepads are Sushmita's one true love -- the unbothered victims drowned in the ink of her pen. An avid fan of K-pop and K-dramas, she mostly writes about Korean culture and entertainment. When not writing, Sushmita is dancing, reading, collecting books, learning about fashion, art, motion pictures, and appreciating BTS.