K-pop group BLACKPINK is now officially the most streamed female group on Spotify, Guinness World Records confirmed on 8 March.
The group broke the record held by British girl group Little Mix, which had reached the milestone on 14 December 2021.
Formed in 2016, BLACKPINK comprises Jisoo, Jennie, Rosé, and Lisa. Alongside their phenomenal success as a group, they are also actively pursuing their solo careers.
Jennie, Rosé, and Lisa have already earned plaudits as solo artists. Early in March 2023, Jisoo became the last member of the group to announce her solo debut with the album Me.
More about BLACKPINK's Guinness records
How many streams did BLACKPINK songs accumulate? In its report, Guinness World Records said that songs by BLACKPINK garnered 8,880,030,049 individual streams on the music-streaming platform. This helped them go past Little Mix by 400 million streams.
According to the records database, the most-streamed songs by BLACKPINK are "How You Like That" with 746,198,263 streams, "Kill This Love" with 672,084,360 streams, and "DDU-DU DDU-DU" with 574,613,362 streams.
The all-girl group also holds the Guinness records for the most subscribers for a band on YouTube, the first K-pop group to reach No.1 on the UK Albums Chart (female) and the first K-pop group to reach No.1 on the US Albums Chart (female).
They previously held the records for the most viewed YouTube video in 24 hours and the most viewed music video in 24 hours, both of which were surpassed by iconic K-pop supergroup BTS following the release of the latter's single "Dynamite".
What Guinness records do BLACKPINK members hold?
BLACKPINK members also hold several individual records. Rosé became the first K-pop artist to reach No.1 on a Billboard Global chart both as a soloist and as a group member in 2021 with her debut single "On The Ground" and BLACKPINK song "Lovesick Girls," respectively.
In January 2023, Lisa, who recently designed the limited-edition BVLGARI timepiece, set three Guinness records — first solo K-pop winner at the MTV Video Music Awards, first solo K-pop winner at the MTV Europe Music Awards, and most followers on Instagram for a K-pop artist (as of 19 January 2023).
In April 2022, she set the Guinness record for most views of a new music video release from a solo artist in 24 hours on YouTube. "LALISA," her debut solo single which was released on 10 September 2021, was viewed 73.6 million times in 24 hours, as per the record's listing.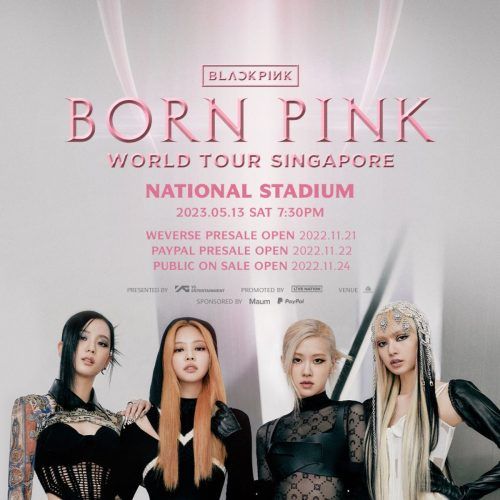 (Main and Featured images: BLACKPINKOFFICIAL/@BLACKPINK/Twitter)
written by.
Manas Sen Gupta
Manas enjoys reading detective fiction and writing about anything that interests him. When not doing either of the two, he checks Instagram for the latest posts by travellers. Winter is his favourite season and he can happily eat a bowl of noodles any time of the day.