Cricket, one of the best spectator games, has not just been uniting nations for a long time, it is also a testimony to sportsmanship and team spirit. Creating an exhilarating experience for spectators both on and off the field, there is a reason a massive number of people throng the best and the largest cricket stadiums to watch their favourite teams and players in action. This is because nothing comes close to catching the action live while some of the most skilled players hit the loftiest sixes and call out the loudest 'howzats'.
Having said that, there are other aspects of the game that draw fans of cricket to some of the prominent venues across the world. Stadiums and pitches, where cricket has been played for decades and spectators have watched history being made on those grounds, play an important role in the game.
Be it India's iconic Eden Gardens or Australia's famous Melbourne Cricket Ground, these architectural marvels have been consistently delivering the best live experiences along with accommodating a multitude of cricket lovers. So much so that the world's largest international cricket venue, the Narendra Modi Stadium, created a Guinness World Record for hosting the highest number of spectators (101,566) at a T20 cricket match during the 2022 IPL.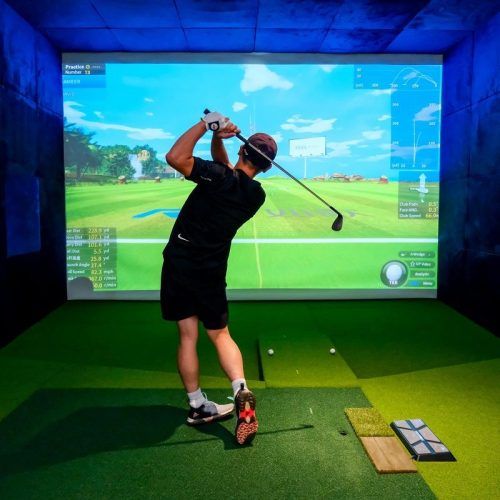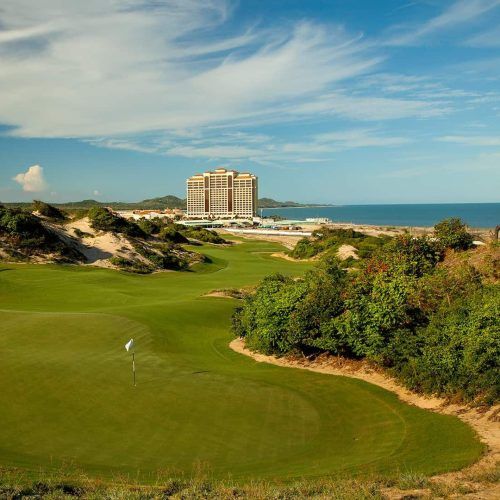 Here's a look at the largest cricket stadiums in the world
Jump To / Table of Contents
01
Narendra Modi Stadium, India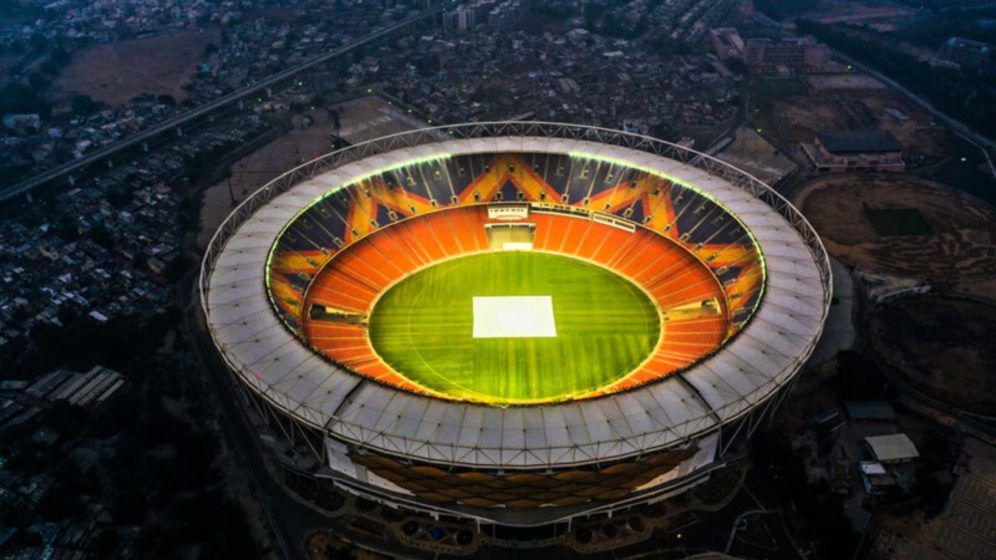 Formerly known as the Sardar Patel Stadium, Narendra Modi Stadium is the biggest cricket ground in the world, with a seating capacity to accommodate over 1.3 lakh spectators.
Located in Ahmedabad, it was built in 1982 and reconstructed and expanded in 2020. It surpasses the Melbourne Cricket Ground (MCG) in Australia, which has a seating capacity of around 100,000.
The cricket ground spans about 25.4 hectares and has four entry points, six indoor practice pitches and three outdoor practice fields. One of the rare cricket stadiums in India, it has an indoor cricket academy with a dormitory for 40 players.
Additionally, it was at this stadium that the legendary Sachin Tendulkar became the first batsman to score 30,000 runs in international cricket in 2013.
In February 1994, the stadium also witnessed Kapil Dev scalping his 432nd wicket in Test cricket and surpassing Sir Richard Hadlee's record.
The stadium hosted its first Twenty20 international match in February 2021 between India and England.
(Image credit: Narendra Modi Stadium)
02
Melbourne Cricket Ground, Australia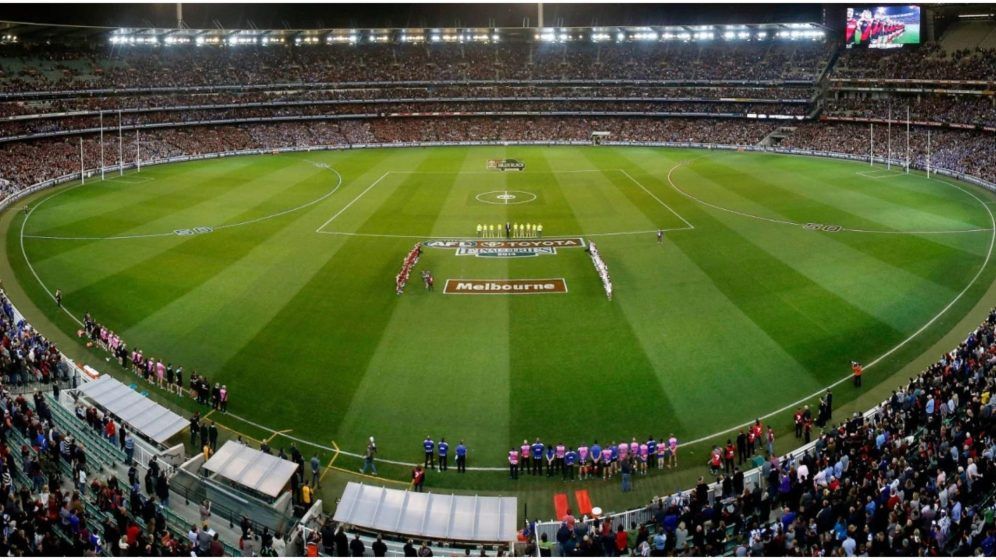 The Australian east-coast city of Melbourne gets into a celebratory mood when a match is being played at the Melbourne Cricket Ground (MCG). Better known as the 'G' amongst the locals, it is the second-largest cricket stadium in the world.
With over 150 years of Australian sporting history, MCG is rightfully called the heart of Melbourne. Established in 1853, the stadium was the hosting ground for the first Test match in 1877 and one-day international (ODI) in 1971.
One of the most popular cricket world cup stadiums, MCG is also home to the Melbourne Cricket Club. The cricket ground is open to public tours and is open seven days a week, except for the Australian Football League (AFL) match days.
Visitors can enjoy the stadium's inner sanctum and walk on the arena's exemplary turf. Not to forget its interactive sports gallery called Game On, the Melbourne Cricket Club (MCC) Library and the player change rooms.
And to speak of records, it was here that Shane Warne took his 700 Test wickets after bowling England's Andrew Strauss to reach a five-wicket haul during his final Test match in MCG.
(Image credit: Australia.com)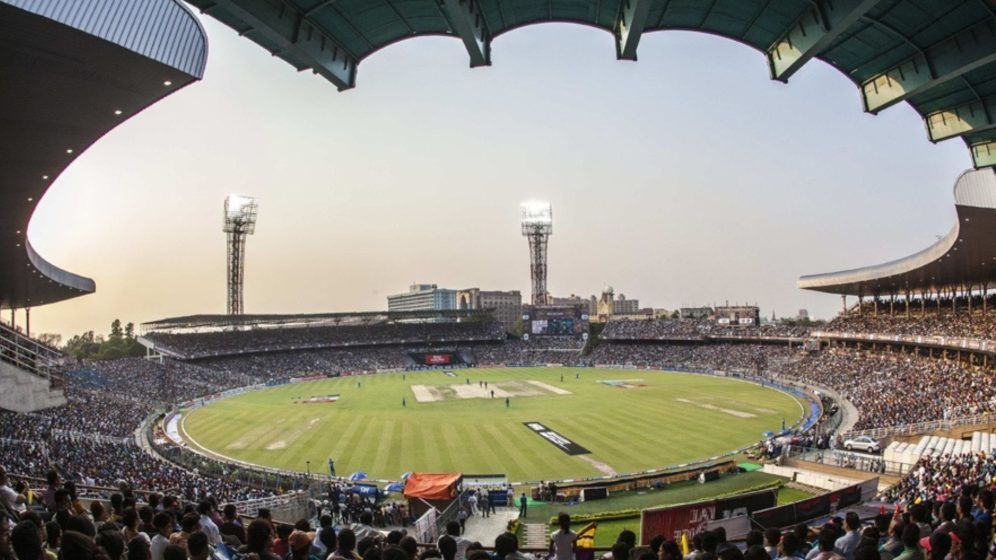 With a seating capacity of around 80,000, Eden Gardens is one of the most iconic cricket stadiums in the world.
The cricket ground hosted its first Test from 5 to 8 January 1934, and its first ODI on 18 February 1987 between India and Pakistan. The last Test match held here was between India and the West Indies from 14 to 17 November 2011.
Deemed 'cricket's answer to the Colosseum,' it was the Eden Garden where VVS Laxman scored an outstanding 281 in the India-Australia Test series in 2001. The famous inning remains the highest score on the ground.
Eden Gardens has been home to a slower side pitch, considered good for batting and assisting spin bowlers without any difficulty.
(Image credit: The Cricket Association of Bengal)
04
Jawaharlal Nehru Stadium, India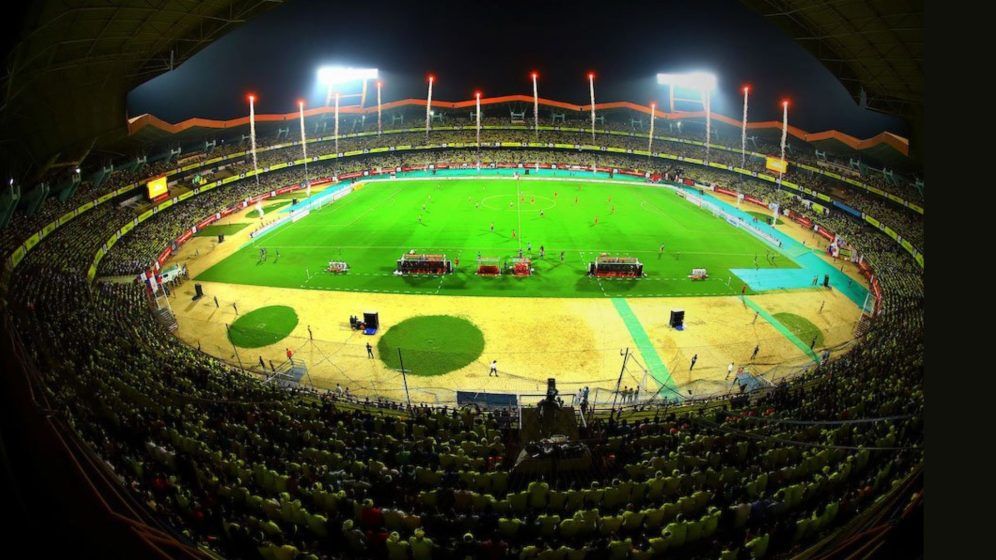 Referred to as a batsman's paradise by the Board of Control for Cricket in India (BCCI), the Jawaharlal Nehru Stadium at Kochi has an accommodation capacity of 60,000 spectators.
Its giant convex floodlight pylons arching over the ground give it a furnace-like effect.
Once known as the Kaloor International Stadium, the ground first opened in 1996-97 and is now home to the Kerala state Ranji team.
While India vs Australia match held on 1 April 1998 was the first ODI to be played here, the 2014 ODI between India and the West Indies was the last. Additionally, it was at this stadium that Tendulkar scored both his five-wicket ODI hauls.
(Image credit: Indian Super League/Twitter)
05
Perth Stadium, Australia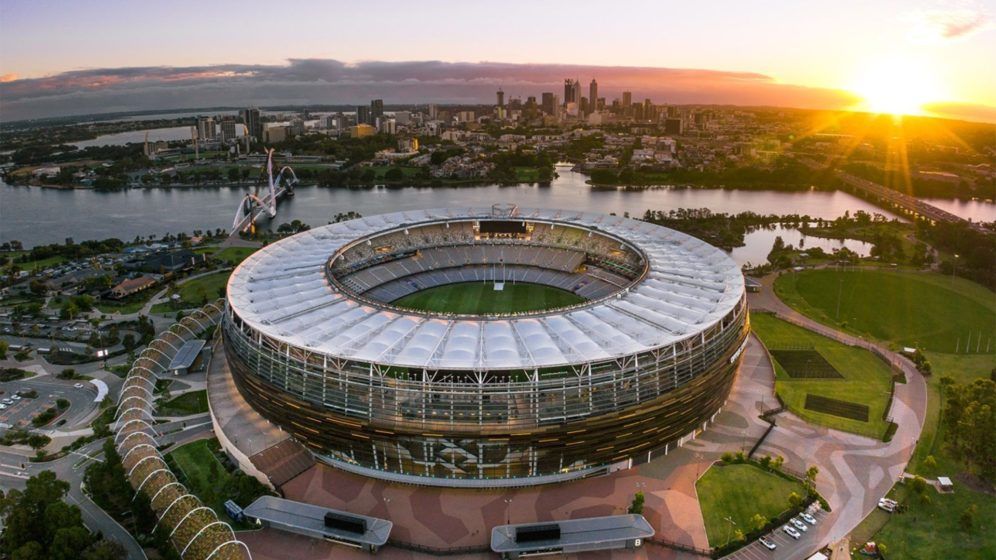 Perth Stadium, currently known as Optus Stadium, is a 60,000-seat multi-purpose space, and its official opening took place in January 2018.
Owned by the Western Australian State Government and operated by VenuesLive, Optus was voted the Most Beautiful Sports Facility in the World at the 2019 Prix Versailles international architecture awards.
The ground hosted its first-ever international cricket game — an ODI match between Australia and England, in January 2018.
One of its important cricketing highlights is the record for the highest partnership of 132 runs by the English pair Alex Hales and Jos Buttler during England's first T20I against Australia in 2022.
The stadium is famous for its flat track pitch where batters can easily score more runs. However, pace bowlers usually avoid bowling full-length deliveries on this pitch due to the short-ground boundaries.
(Image credit: Optus Stadium)
06
Adelaide Oval, Australia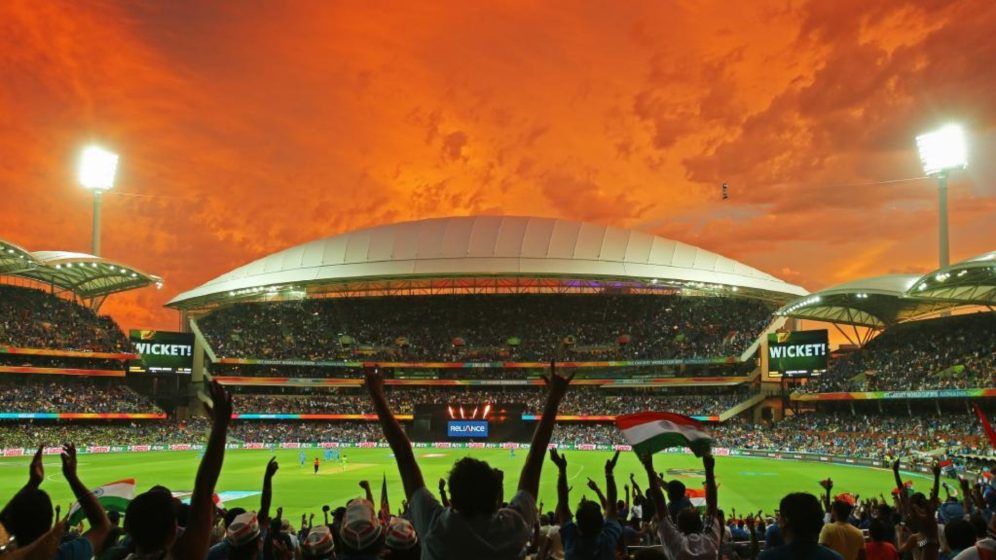 Considered one of the biggest cricket stadiums in South Australia, Adelaide Oval is managed by the Adelaide Oval Stadium Management Authority (AOSMA).
First opened in 1871, the stadium was redeveloped in 2014 and currently has a seating capacity of around 53,583 individuals.
The ground held its first international cricket match (an unofficial Test) in 1874 in which South Africa lost to England by seven wickets.
Since then, Adelaide Oval has hosted record-breaking matches, including the second day-night Ashes Test in 2017. However, the most historic match to ever take place on this cricket ground has to be the 2015 ICC Cricket World Cup between India and Pakistan.
While the highest total at the stadium in a T20I match is 233/2, which was made in October 2019 by Australia against Sri Lanka, it was David Warner's incredible 56-ball century that makes for one of top individual records created here.
(Image credit: Adelaide Oval/Twitter)
07
Rajiv Gandhi International Cricket Stadium, India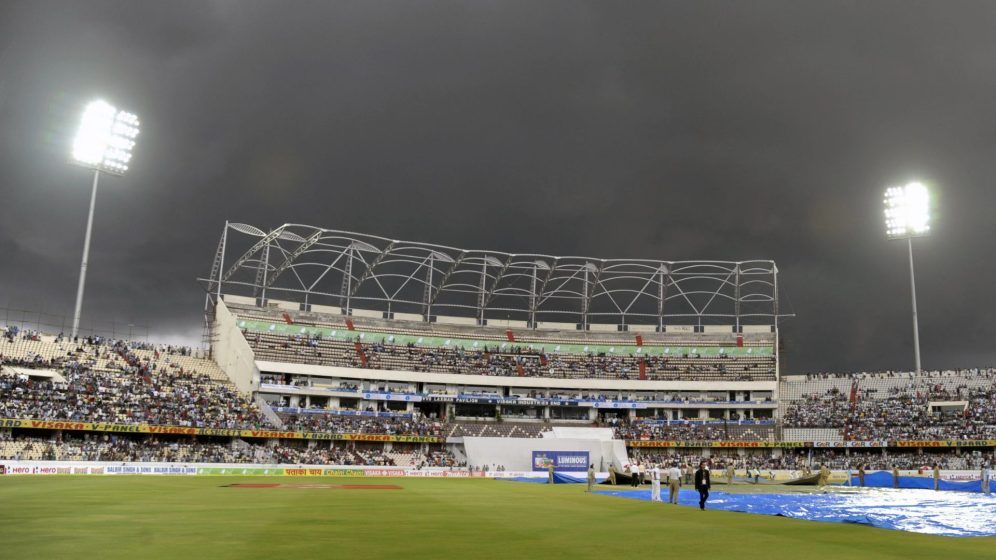 This popular cricket stadium is located in Uppal, Hyderabad, and has a seating capacity of nearly 55,000.
Named after the former Prime Minister of India, Rajiv Gandhi, the stadium was built in 2003 and since then has been hosting significant cricket matches such as the 2007 and 2011 Indian Premier League (IPL) finals and the 2017 ICC Champions Trophy final between India and Pakistan.
The stadium spans an area of over 64,749.7 square metres and is the home ground of the franchise team Sunrisers Hyderabad which participates in the Indian Premier League.
(Image credit: BCCI)
08
Sydney Cricket Ground, Australia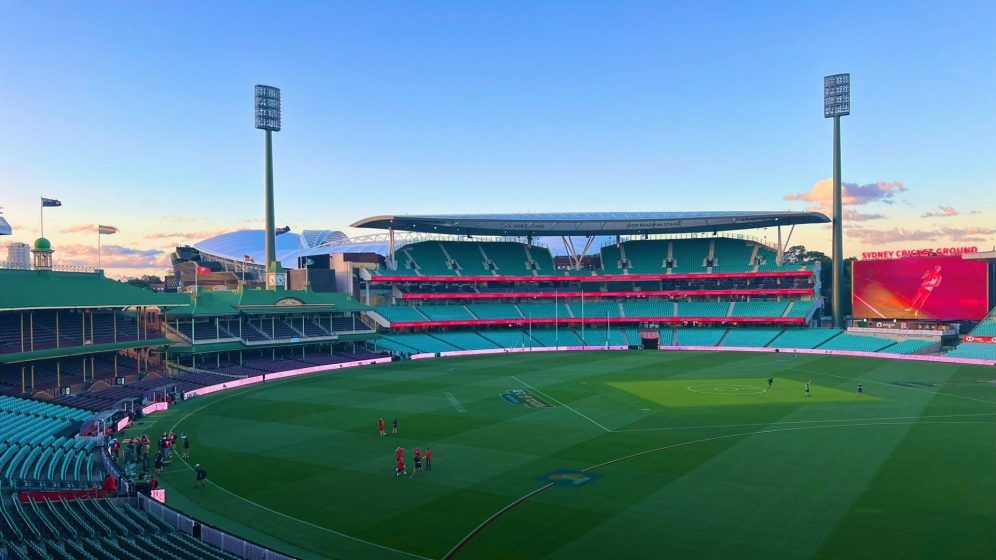 Located at Moore Park in Sydney, this majestic cricket ground was opened in 1886 and has a seating capacity of around 48,000.
Two of the most historic events that took place at this stadium are the 2015 Cricket World Cup and the 2022 T20 World Cup.
Additionally, Australian cricketing legend Donald Bradman had a personal best score of 452 (not out) on this pitch in 1930. In terms of bowling, South African cricketer Fanie de Villiers took a 10-wicket haul against Australia in 1993 at Sydney Cricket Ground (SCG).
Considered one of the biggest stadiums in Sydney, SCG is managed by the Sydney Cricket and Sports Ground Trust.
(Image credit: SydneySwans/Twitter)
09
Eden Park Cricket Stadium, New Zealand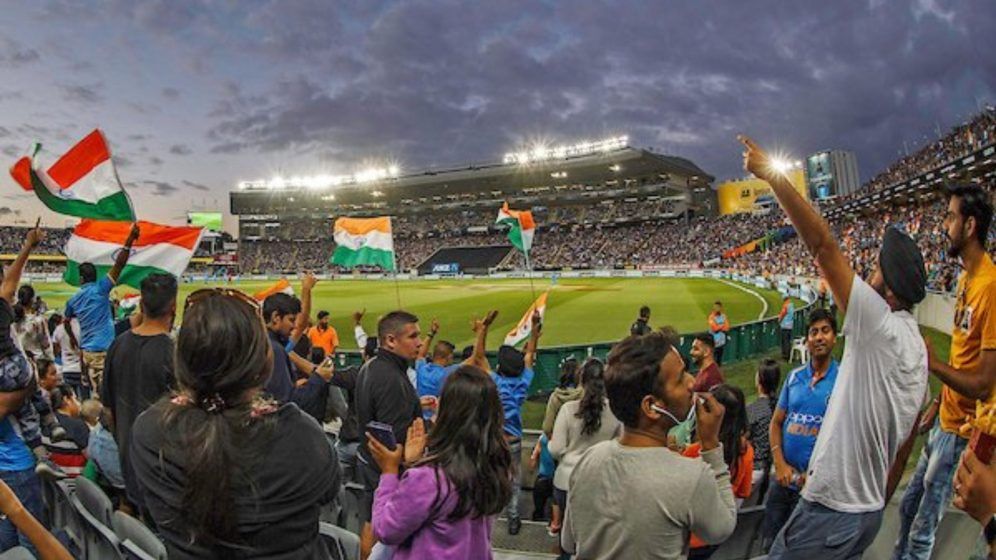 Eden Park is New Zealand's largest cricket stadium, with a capacity of seating 41,000 spectators. Earlier known as Eden Park No. 1, the ground was established in 1900.
With two huge grandstands that come with covered and uncovered seating arrangements and a grass pitch, the stadium is known for hosting New Zealand's first Test victory against the West Indies in 1955-56.
Not to forget, this is the iconic venue where Tendulkar made his India debut as an ODI opener in 1994.
Another historic individual record made at the stadium is Shreyas Iyer's smashing 50, which eventually led to India winning the first T20 international against New Zealand in 2020.
(Image credit: Eden Park/Twitter)
10
Lord's, United Kingdom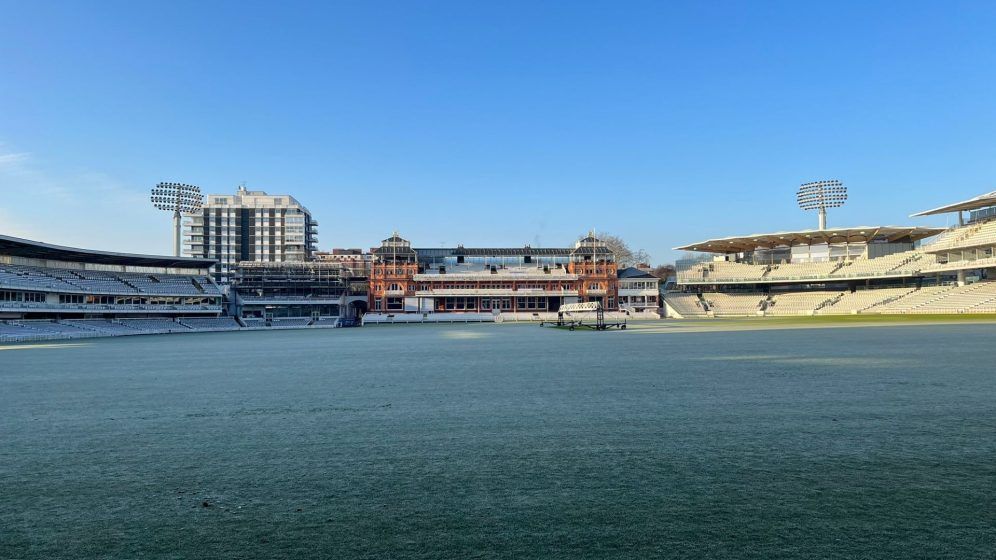 Known as the 'home of cricket', London's Lord's is undoubtedly one of the most famous cricket grounds in the world. It was built in 1814 and named after Thomas Lord, the owner of Marylebone Cricket Club.
With a capacity to accommodate around 30,000 spectators, Lord's has gone through major rebuilding programmes in recent years. However, the highlight of the ground — the terracotta-coloured pavilion constructed in 1890 — remains intact and is still considered one of the most magnificent sports structures in the world.
The Warner Stand, built in 1958 and named after English Cricketer Pelham 'Plum' Warner, stands next to the pavilion and is another charm of the cricket stadium.
Additionally, the historical match that put the Indian cricket team as a strong competitor on the global map was played at Lord's on 25 June 1983. India beating West Indies in the third men's World Cup Final for an average total of 183 with Krishnamachari Srikkanth being the top scorer (38 runs) will always be remembered.
The cricket ground also witnessed Graham Gooch's 2,015-run record, the highest Test score at this ground.
Also, the world's oldest sporting museum — the MCC museum — sits proudly at Lord's. Housing an unmatched cricketing art and memorabilia collection, such as the stuffed sparrow that was hit by fast bowler Jahangir Khan's ball during a match in 1936, the museum is one of the most prized possessions of the cricket ground.
(Image credit: Lord's Cricket Ground/Twitter)
(Main image credit: Melbourne Cricket Ground/Twitter; featured image credit: The Adelaide Oval/Twitter)
Frequently Asked Questions (FAQs)
Question: Which stadium will host the 2023 world cup?
Answer: According to a report by 'ESPN Cricinfo', the final of the 13th edition of the ICC World Cup in 2023 will take place at the famous Narendra Modi Stadium in Ahmedabad. In addition, Bengaluru, Chennai, Delhi, Dharamsala, Guwahati, Hyderabad, Kolkata, Lucknow, Indore, Rajkot and Mumbai have also been shortlisted as venues for the upcoming World Cup in India.
Question: Which is the largest cricket stadium in the world?
Answer: According to the Guinness World Records, Narendra Modi Stadium in Ahmedabad is the largest cricket stadium in the world with a seating capacity of over 1.3 lakh.
Question: How many cricket stadiums are there in India?
Answer: Although there is no official information about the number of stadiums in India, according to various news and media outlets, the country currently has 52 cricket stadiums.
Question: Which country has the most number of cricket stadiums?
Answer: As per various sources, India, with 52 stadiums, owns the title of the country with the most cricket stadiums.
written by.
Sushmita Mahanta
A PhD research scholar, Sushmita is a full-time writer and a part time poet. Notepads are Sushmita's one true love -- the unbothered victims drowned in the ink of her pen. An avid fan of K-pop and K-dramas, she mostly writes about Korean culture and entertainment. When not writing, Sushmita is dancing, reading, collecting books, learning about fashion, art, motion pictures, and appreciating BTS.