Shanghai is a buzzy, vibrant city in China where ancient and modern architecture merge to form a magnificent fusion. Not just that, the city showcases the extensive historical and cultural heritage of the People's Republic of China. Known for its lush and ornate gardens, fascinating museums chronicling the history and the panoramic skyline, there are several free things to do in Shanghai, which you can explore with your travel companion.
The financial hub of China is a great place to have a perfect holiday, as it lets you experience serenity amid the bustling city. Shanghai offers ample options to travellers on a budget as well. These include visiting museums, ancient towns, parks and markets for free.
These wonderful attractions will help tourists discover Shanghai and give them an insight into the Chinese metropolis' modern society as well as its heritage through several shops selling ancient Chinese artefacts.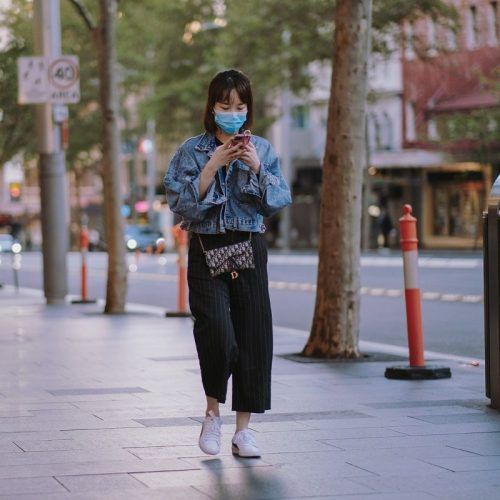 Add these free things to do in Shanghai to your itinerary
Explore the Shanghai Museum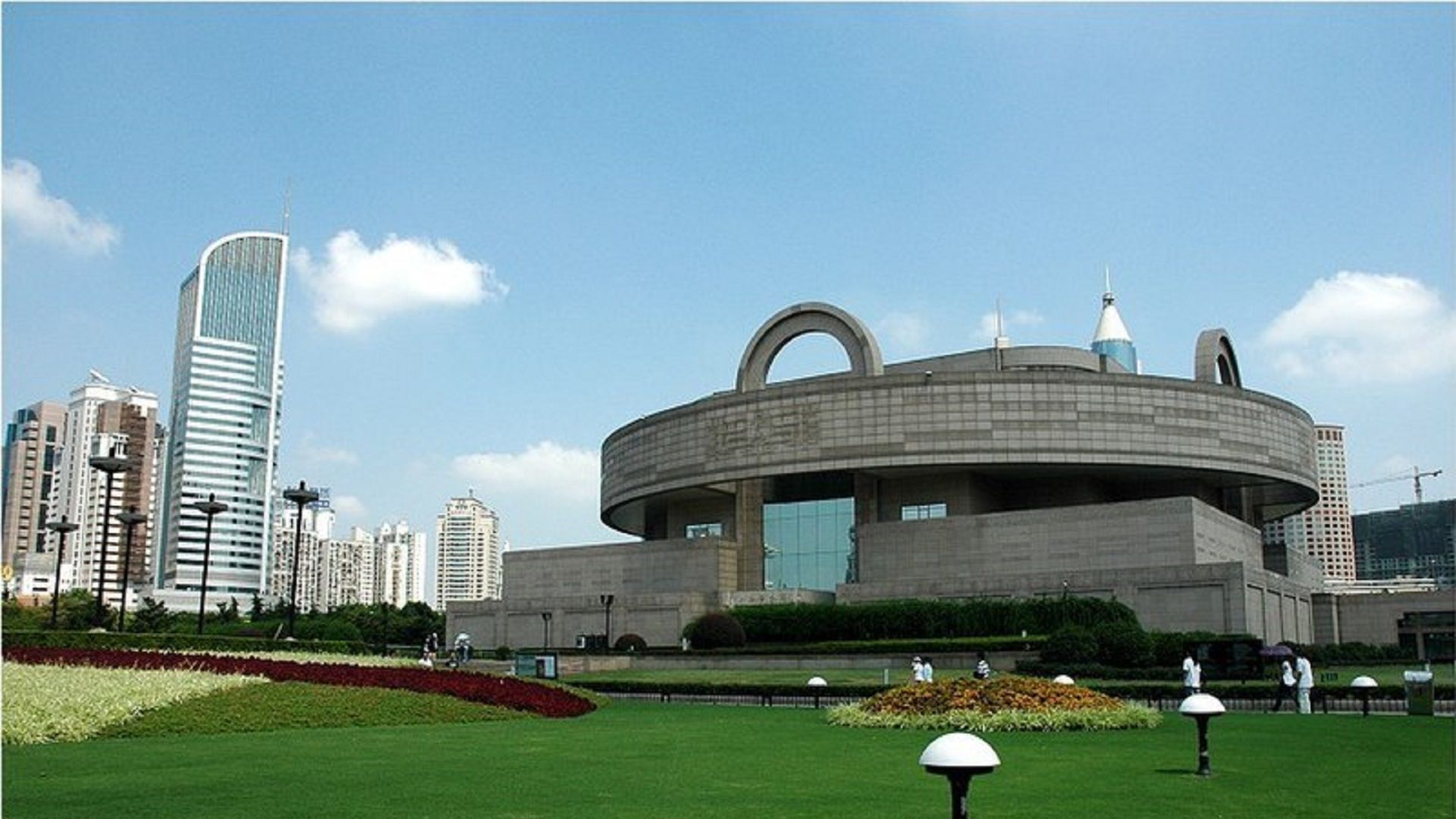 One of the best free things to do in Shanghai is to tour the massive Shanghai museum which houses more than 140,000 priceless historical artefacts. These artefacts include bronze and Chinaware, ancient coins, furniture, Chinese paintings, calligraphy and sculptures, such as the magnificent jade burial suit from the Han period (206 BC-220 AD).
Founded in 1952, this four-floor museum has 10 art exhibition halls, four cultural relics donation rooms and three special exhibition halls, which make up its current layout. These halls are dedicated to illuminating the entire development history of various art categories exhibited here.
The museum provides a full-time guide service at a rental charge of approximately USD 5.80 (CNY 40). Additionally, you have to deposit at least USD 50 (CNY 400) or your passport as a security. However, there are no admission charges; you can enter the museum at absolutely zero cost.
Location: No. 201, Renmin Avenue, Huangpu District
Timing: Opens at 9:00 am and closes at 5:00 pm, with the last entry scheduled for 4:00 pm.
Have fun at Tianzifang Enclave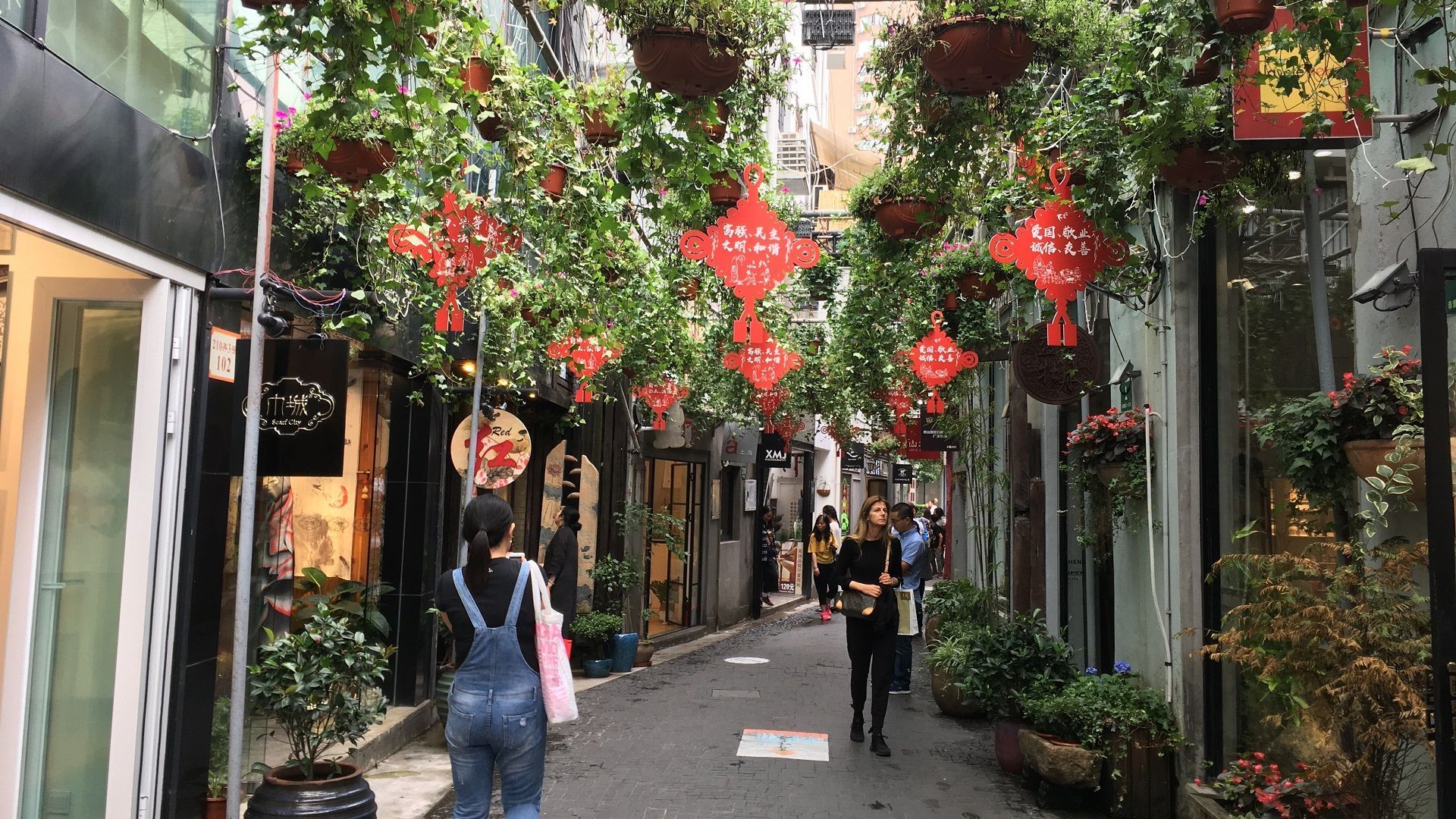 Tianzifang is an entertainment complex hidden inside a maze of narrow alleyways. In this enjoyable retail district, you can anticipate brightly painted storefronts and a buzzing environment. The narrow lanes of the market are filled with eateries, coffee shops and pubs. Tourists can visit the many shops selling crafts and buy handmade souvenirs.
The market is free to enter. Tourists can admire the artworks by local artists and the architecture of old residential buildings. Also, it serves as a good place to capture some Insta-worthy pictures with an ancient architectural backdrop.
Weekdays are ideal for visiting the market, preferably in the early morning or late evening.
Location: Taikang Road
Marvel at Shanghai Art Palace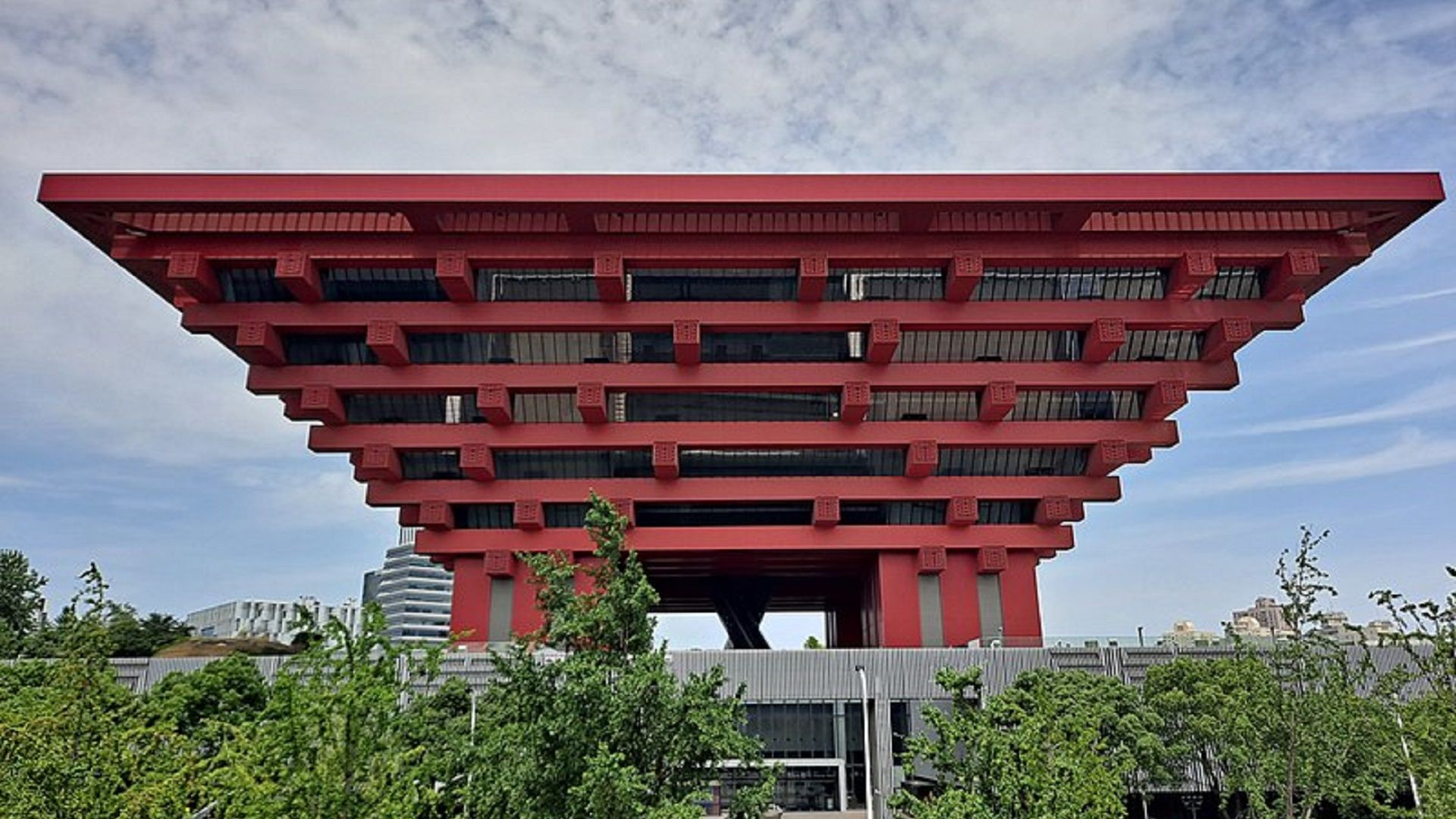 Spread over 64,000 square metres, this completely free-to-enter art palace consists of 27 exhibition halls, showcasing 80,000+ exhibits depicting the history and evolution of contemporary Chinese art.
Numerous works by Chinese modern artists — those active since the late 19th century — such as Zhang Daqian, Ren Bonian and Wu Changshuo, are on display. Visitors will find unique oil paintings, woodcuts, picture books and paintings from the Spring Festival as well.
The electronic edition of the Riverside Scene at Qingming Festival in Exhibition Hall 5 is the most famous exhibit at the art palace, which is also the only hall that charges an entrance fee of around USD 2.90 (CNY 20).
Location: 161 Shangnan Road, Pudong New District
Timing: From 9:00 am to 5:00 pm; from Tuesday to Sunday with the last entry scheduled for 4:00 pm.
Watch the skyline at The Bund Waterfront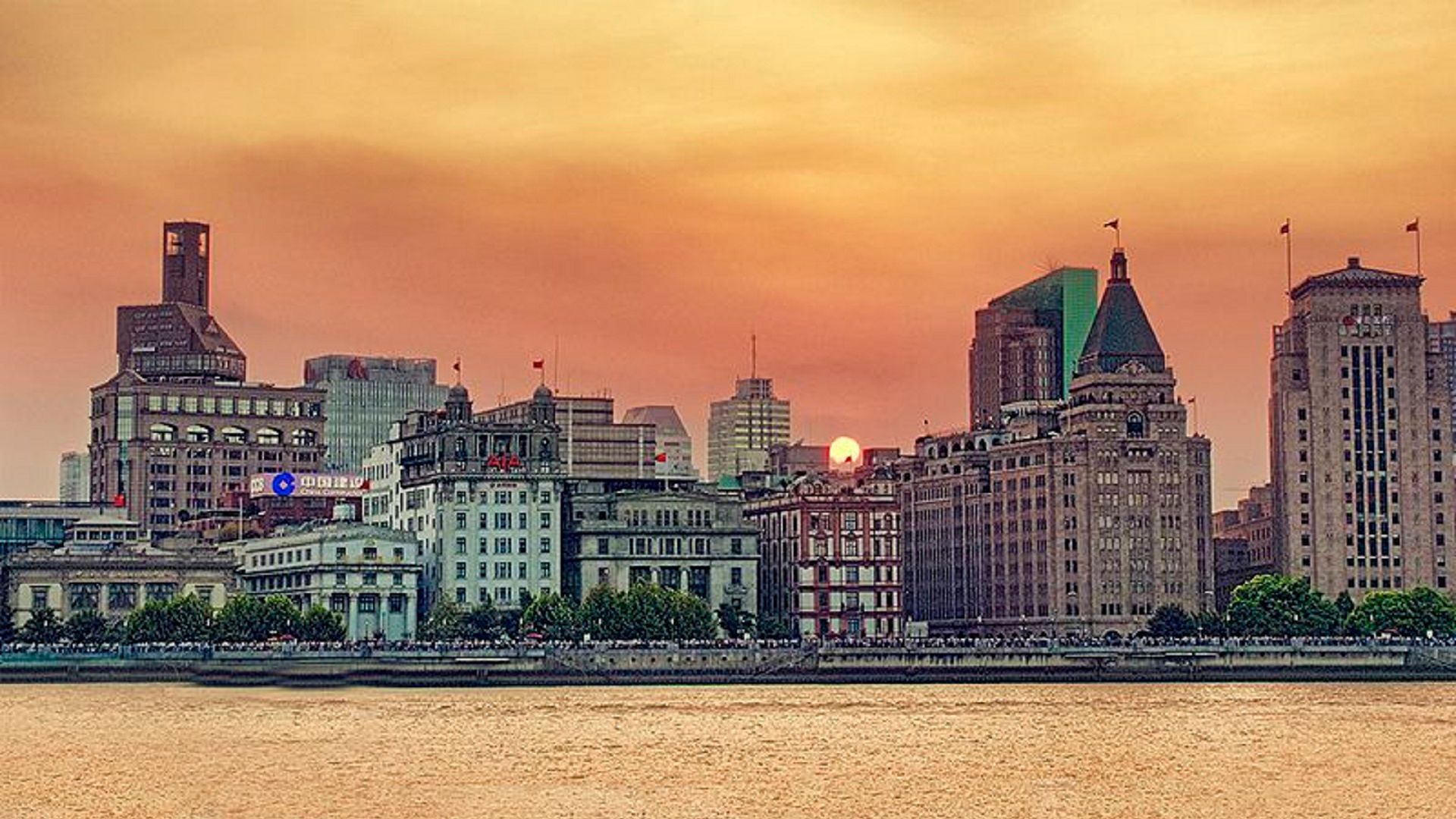 The iconic skyline of Shanghai's magnificent shoreline, The Bund has breathtaking views of the Shanghai World Financial Center, Oriental Pearl TV Tower and other buildings overlooking the Huangpu River.
The most traditional approach to touring The Bund is to stroll in the opposite direction from north to south or from one end to the other. Along the journey, you will pass by The Bund's most well-known landmark — 26 colonial-era buildings with various Western architectural styles that have earned this place its reputation as a 'museum of international architecture.'
The best time to visit this charge-free destination is at night when the skyline is lit up, and you can capture some of the best pictures of the moments spent here.
Location: 5 blocks of Zhongshan Dong Yi Lu
Admire Contemporary Art Gallery at 50 MR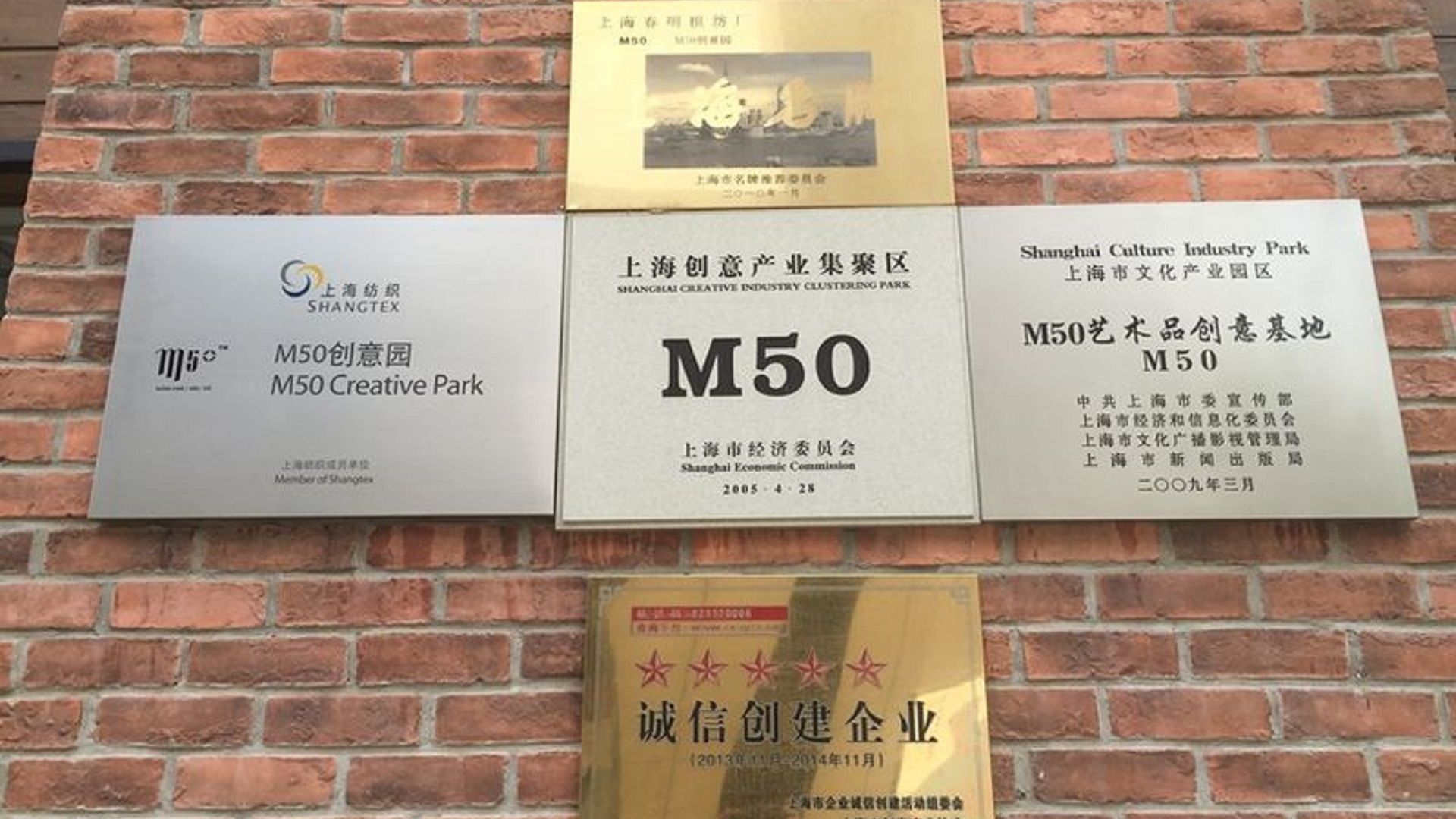 The Shanghai Art Gallery at 50 MR is a vibrant artists' neighbourhood next to Suzhou Creek. You can find works of Shanghai's top modern artists as well as upcoming talent in this complex, which was formerly a textile mill. It now features art spaces, galleries, studios, cafes and restaurants.
With around 100 artists in residence, the price of their work can start at a few dollars and can go up to millions of dollars. The art gallery has no entrance fee.
Location: 50 Moganshan Road, Jingan District
Timing: From 10:00 am to 7:00 pm; every day.
Stroll across the Xintiandi street market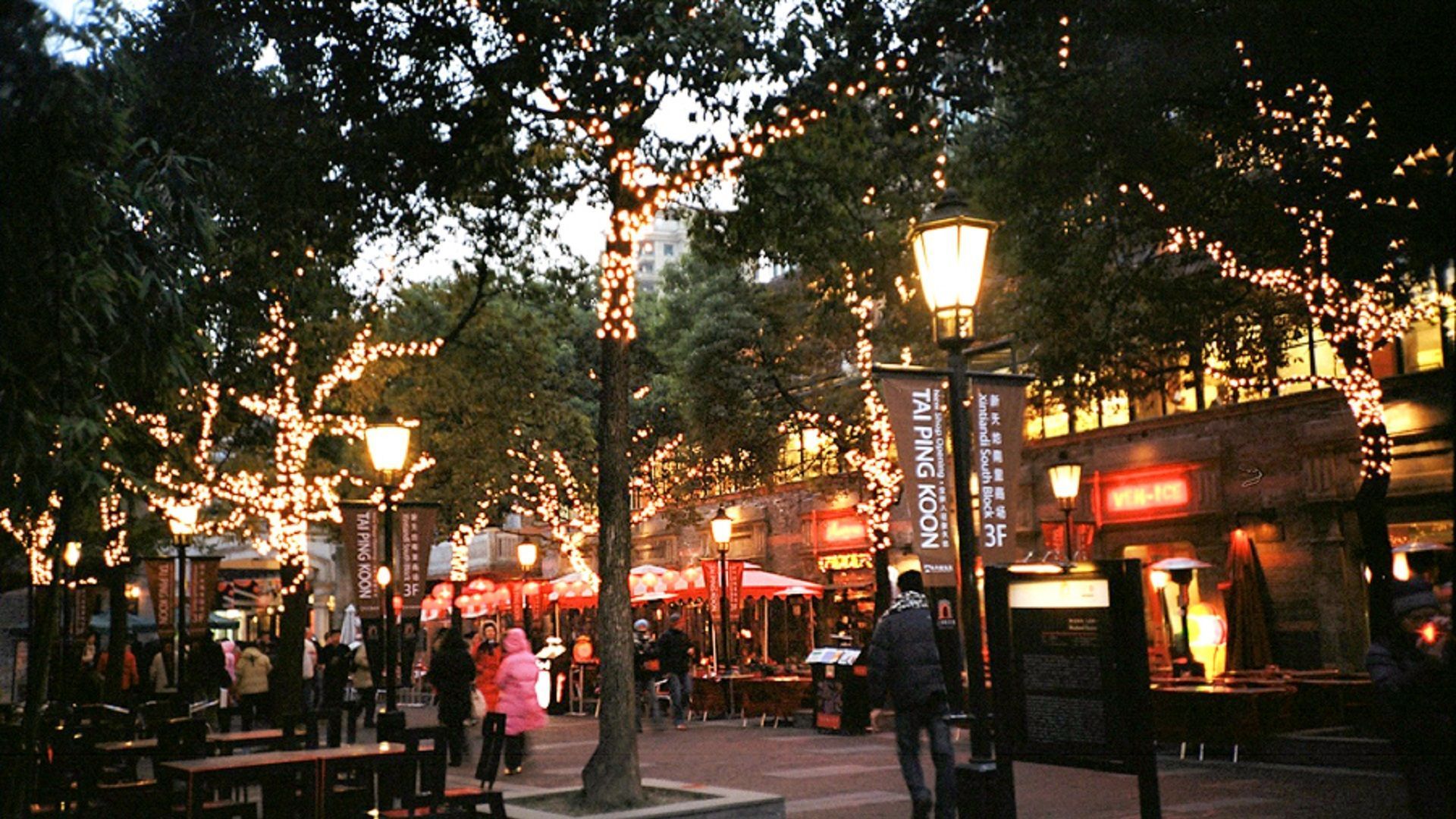 Modern and traditional Shikumen architecture coexists on the chic pedestrian boulevard known as Xintiandi. The North Block and the South Block are the two sections of Xintiandi. While the North Block maintains the traditional Shikumen architectural style, the South Block primarily consists of modern buildings.
These traditional Shikumen residences describe lovely tales of the city's past and culture. The Xintiandi Style Shopping Mall features all the modern shops, including restaurants, food courts, movie theatres and retail establishments, selling everything from ornaments to trendy clothing.
Xintiandi is also famous for its European-themed bars, which have energetic music, an upbeat ambience and beautiful lights.
Location: Xintiandi
Embrace the serenity of Yuyuan Garden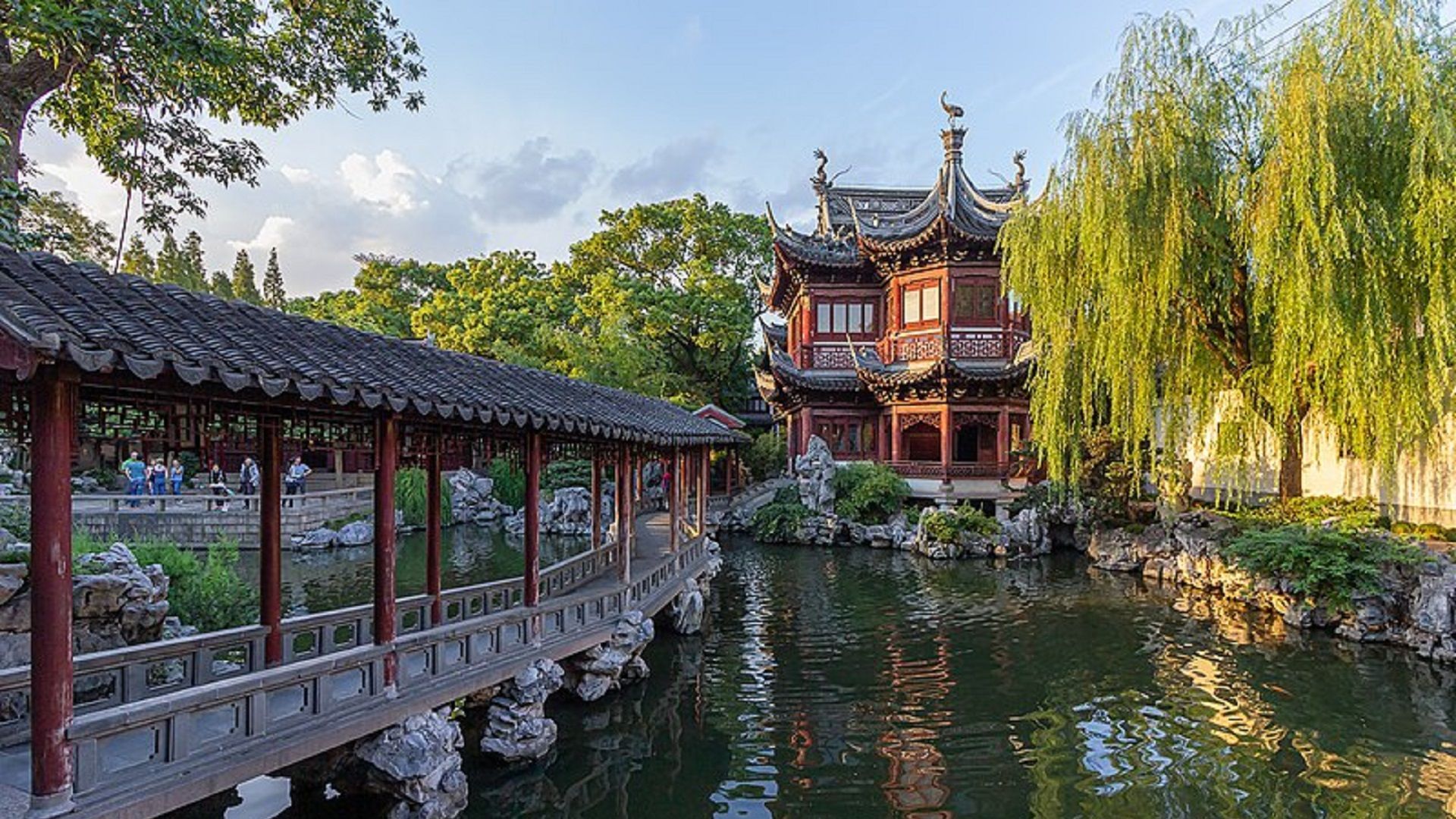 One of Shanghai's top attractions is the Yuyuan Gardens, which has exquisite rockeries, ponds stocked with koi, and wooden pavilions that offer the calm of an oasis inside a bustling commercial market. While the walls are adorned with a complex, meandering dragon sculpture, beautiful bridges hang over the ponds, which are lined with willow trees.
The Yuyuan Bazaar, which is located around Yu Garden, offers a variety of things to buy, including food, handicrafts and jewellery. Both the Yuyuan Garden and the bazaar have free admission for tourists as well as citizens.
Location: 279 Yu Yuan Lao Jie, Huangpu
Timing: 8:45 am to 4:45 pm from Tuesday to Sunday, remains closed Monday
Explore Marriage Market in People's Park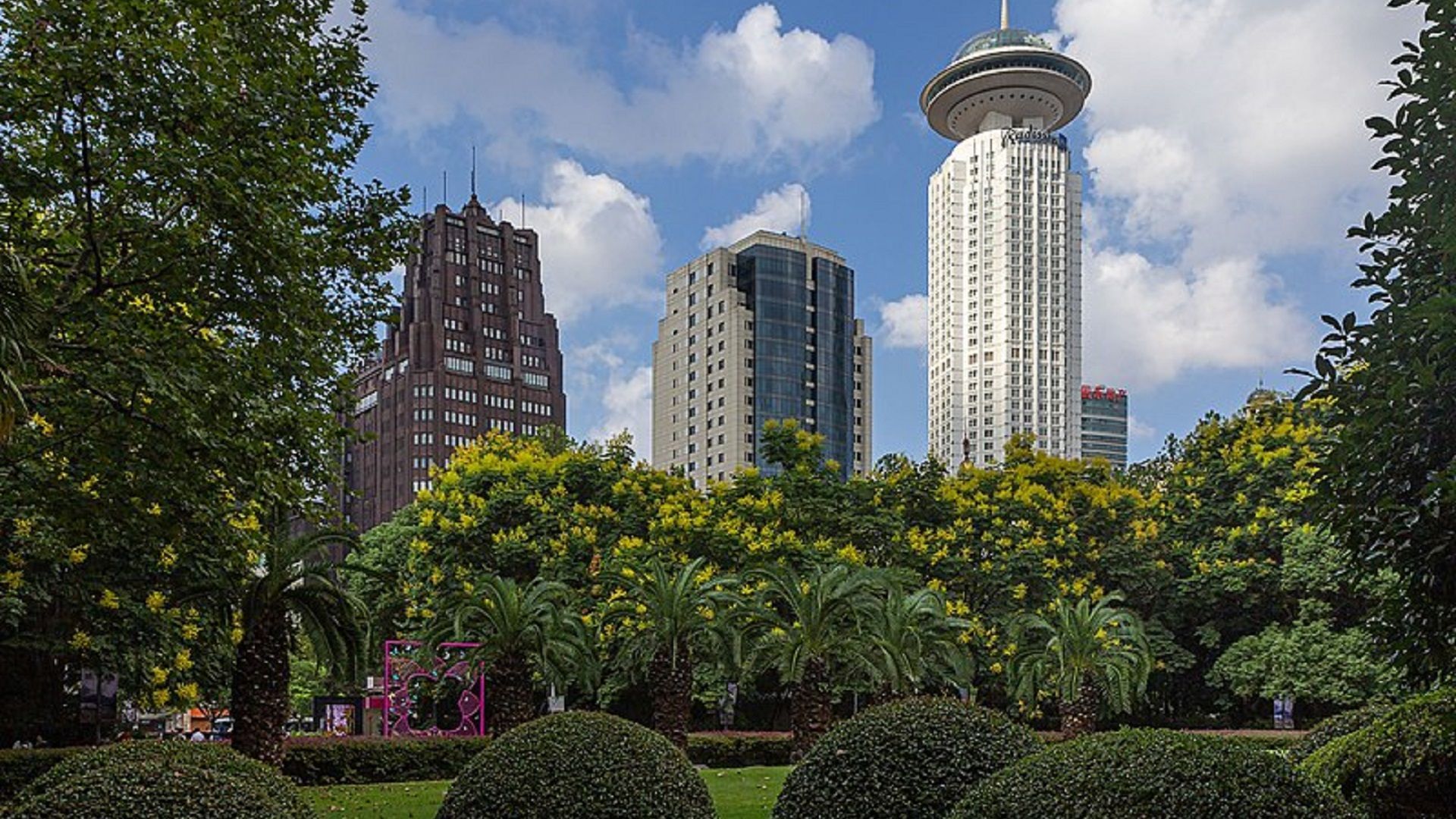 Marriage Market is a unique setup in People's Park where every Saturday and Sunday, parents and grandparents gather in its peaceful surroundings to search for potential spouses for their children and/or grandchildren. Parents and agents look for eligible 20- and 30-something applicants here.
Information is exchanged in an effort to create a union that will be joyful and prosperous. A stroll around offers a look into contemporary Chinese living and what has grown into such an institution in Shanghai.
You will be amazed by this one-of-a-kind experience, as you come across dozens of pamphlets along the walkways and witness enthusiastic parents and grandparents arguing and 'brokering' marriage contracts.
Location: 231 Nanjing Rd (W), People's Square, Huangpu
Timing: From 12:00 pm to 5:00 pm; Saturday and Sunday.
Visit Qibao's ancient towns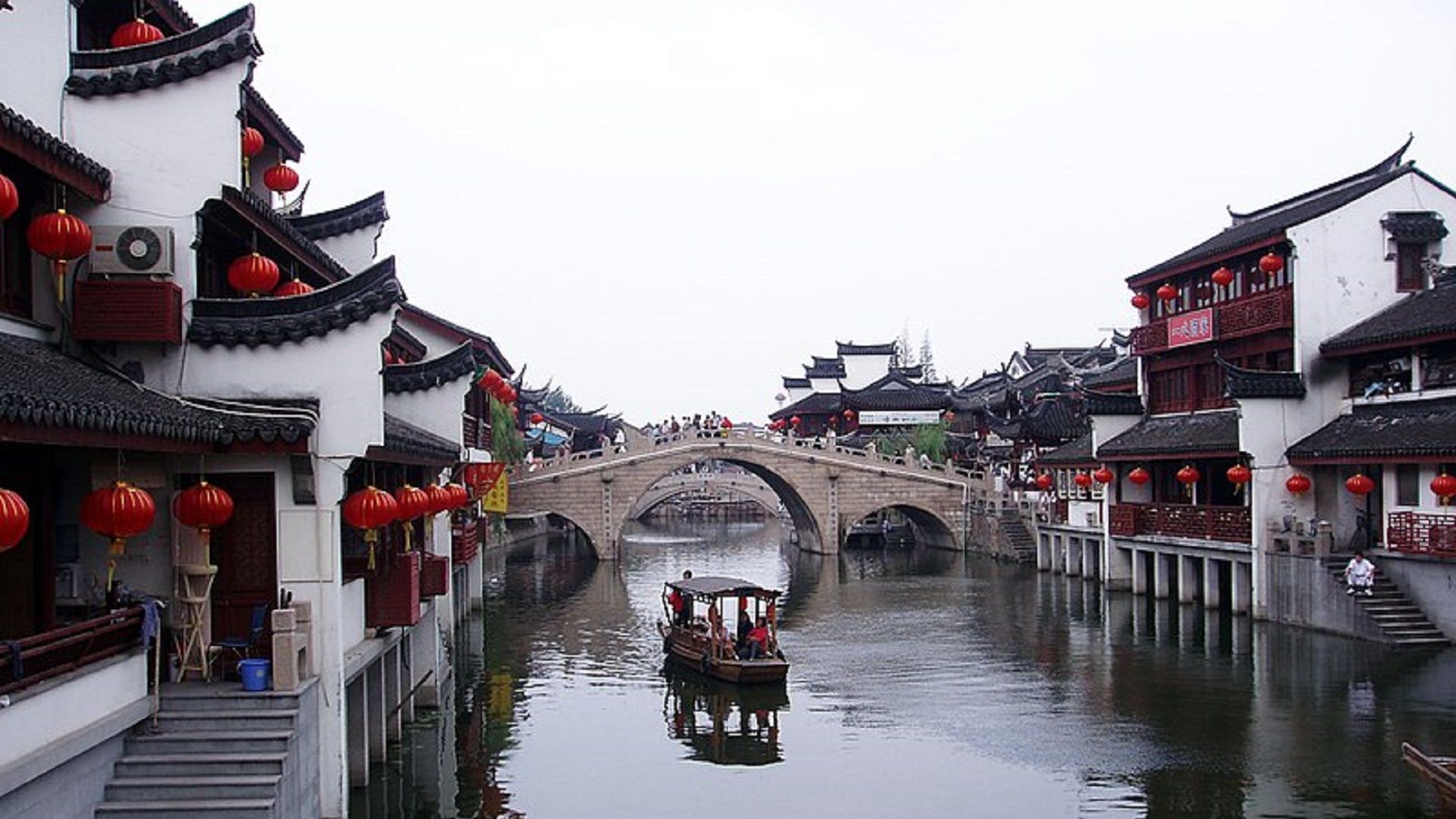 One of the best free things to do in Shanghai is to explore the ancient town of Qibao. It is a spiritual sanctuary located 18 kilometres from downtown, which is considered a good spot to learn about Shanghai's illustrious past.
Qibao translates into "seven treasures" in Chinese. These treasures, which are believed to exist around the area, were a Gold Lotus, a Magic Tree, a Big Bell, a Buddha Flown, a Gold Cock, Jade Chopstick and a Jade Axe. However, according to historians, only four of them ever existed — the Gold Lotus Scripture, the Big Bell, the Magic Tree and the Gold Cock. Of these, only the scripture and the bell have persisted to the present day.
Two waterways intersect the two square kilometres that make up the old town. Around the waterways are many well-preserved traditional homes, gardens, temples, stores and eateries that lend the area character.
The few attractions worth highlighting are Cricket Hall, a nostalgic space; Tianxiang Restaurant, which serves genuine regional food; Qibao Theater, where you can catch many of the unique Shanghai operas.
Location: Minhang District
Pray at Jiading Confucian Temple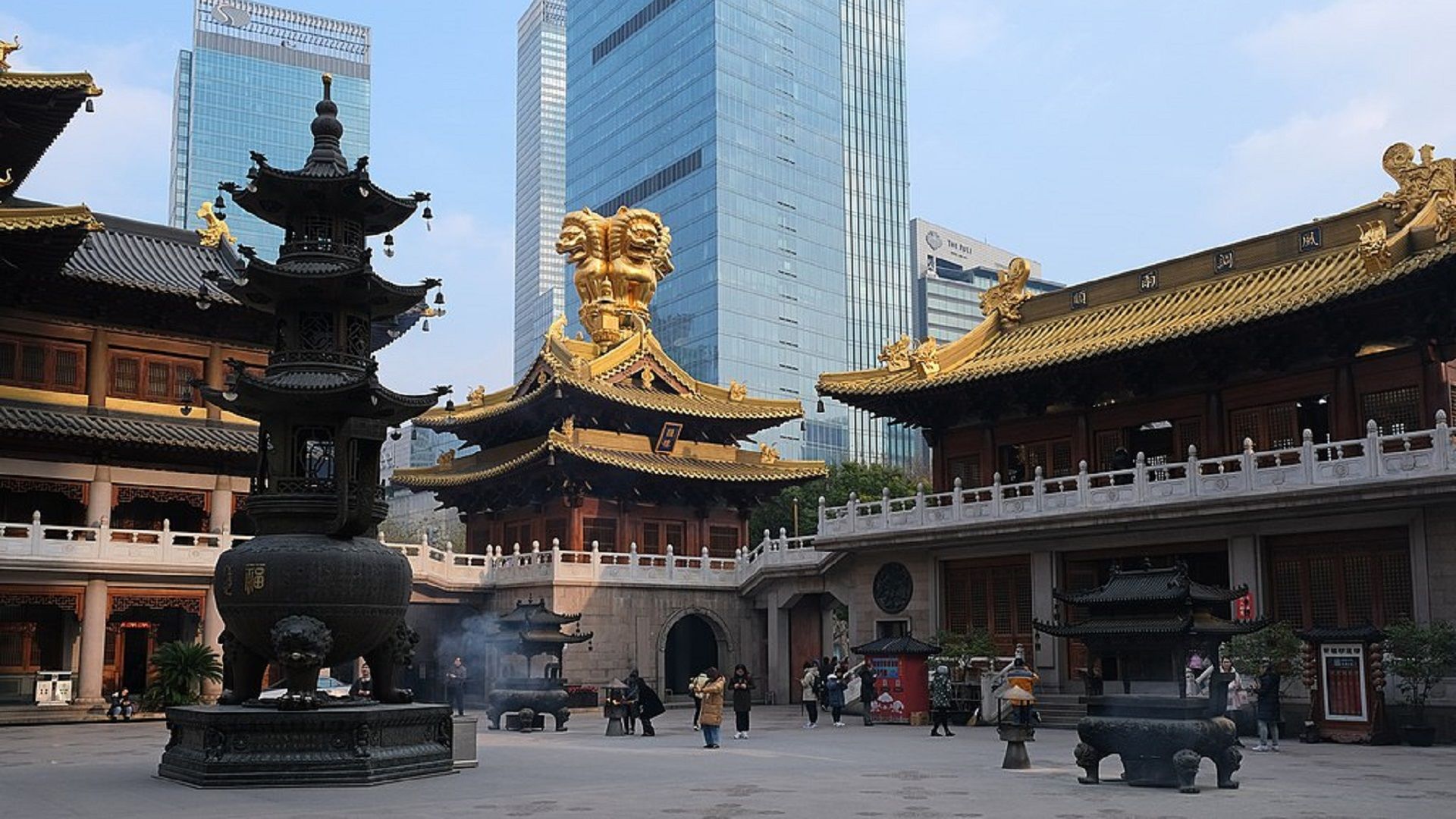 The most famous temple in Shanghai is Jing'an Temple. It has three main halls — The Mahavira Hall, the Hall of Heavenly Kings and the ThreeSage Hall.
You can offer prayers, light a bundle of incense sticks and make donations at the temple's smaller shrines and statues. You can also view the magnificent artwork and calligraphy created by Yangzhou's Eight Eccentric Painters in the Exhibition Hall of Buddhist Relics.
The temple offers free entry on the first and 15th days of each lunar month, except the first, and charges approximately USD 0.30 (CNY 2) for a bundle of incense sticks.
Location: 1686 West Nanjing Road, Jing'an District
Timing: From 7:30 am to 5:00 pm; every day
Spend some leisure time at Century Park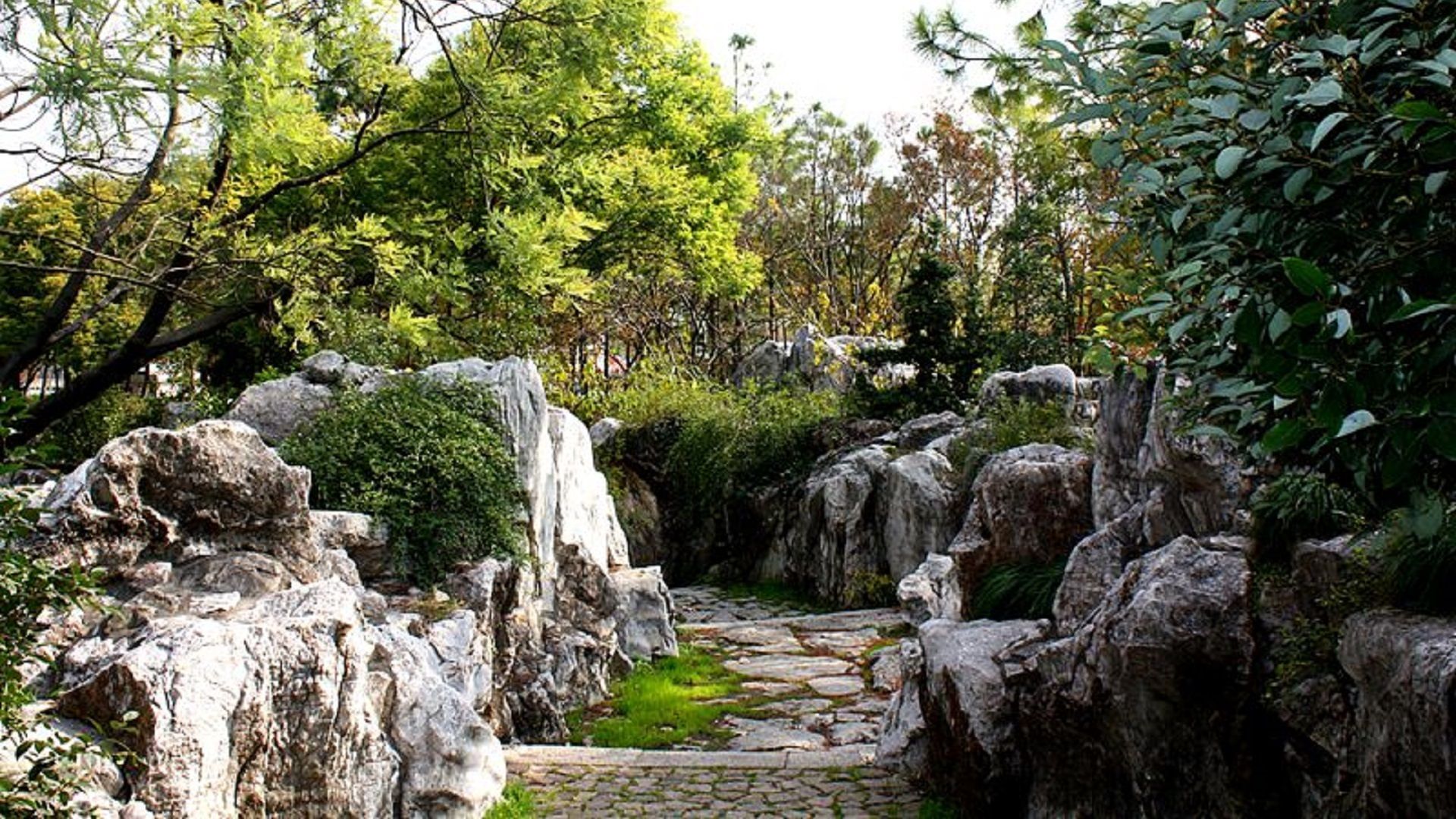 In a city like Shanghai, discover tranquillity at Century Park. The park is spread over 1.4 square kilometres with seven main areas — Rustic District, Lake District, Sparse Lawn Area, Bird Protection Area, International Garden Area, Miniature Golf Course and Sightseeing Area.
This is Shanghai's largest park and was designed by English architects. Thus, it features a blend of Eastern and Western landscape designs. Although there are many differences between the English, Japanese and Chinese gardens and lawns, they all manage to coexist, creating a seamless and serene view.
The park allows free entry to children below 120 centimetres of height and senior citizens above the age of 70 years. Fee to enter for others is approximately USD 1.50 (CNY 10).
Location: Pudong District, No.666 Mangmian Road
Timing: From 7:00 am to 6:00 pm; every day.
(Main and featured image: Li Yang/Unsplash)
This story first appeared on Travel + Leisure Global