Most beaches in Malaysia are lovely.
However, there's nothing quite like a private island with a secluded beach where you can truly relax away from the crowd. Malaysia, being a tropical country, is home to many beautiful islands.
Some of the more popular tourist locations include Penang, Pulau Redang, Langkawi, and Pulau Tioman. These are just some of the popular beach destinations that are packed with both tourists and locals all year round. However, there are also plenty of private islands around Malaysia that many aren't aware of, even to the locals.
Safe to say, many of these private islands around Malaysia are hidden gems; a treasure that's just waiting to be found. These private islands make for a desirable destination for many travellers. Whether it's with friends, family, or loved ones, know that the island can accommodate all comfortably.
Many of these private islands are untouched oases. There are only a handful of activities one can partake in like snorkelling, diving, or just lounging by its white sandy beaches. If it's tranquility you seek when on holiday, consider exploring these untouched private islands.
Read on to discover these private islands around Malaysia to help you plan your next beach getaway:
Jump To / Table of Contents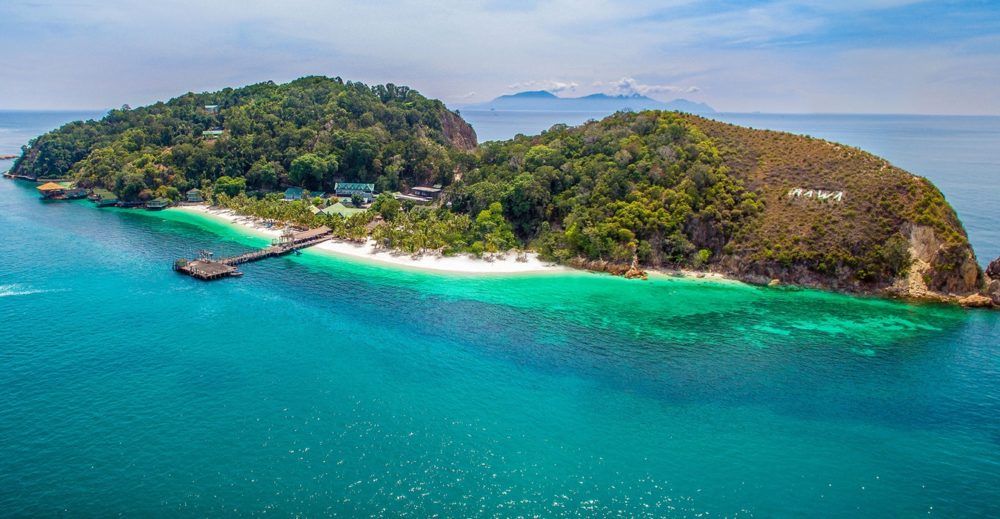 Rawa Island is located just off the coast of Mersing, Johor and it is a private island owned by the Sultan of Johor. It attracts only a small amount of visitors each year, both local and foreign. To give you an indication to just how small and private it is, there are only two resorts on the entire island – Alangs Rawa Resort and Rawa Island Resort. This is the ideal place for one to relax and unwind as Rawa Island is the ideal destination when it comes to having a holiday with peace and tranquility. Other activities on the island include diving and snorkelling for you to check out the amazing corals.
02
Rebak Island, Terrenganu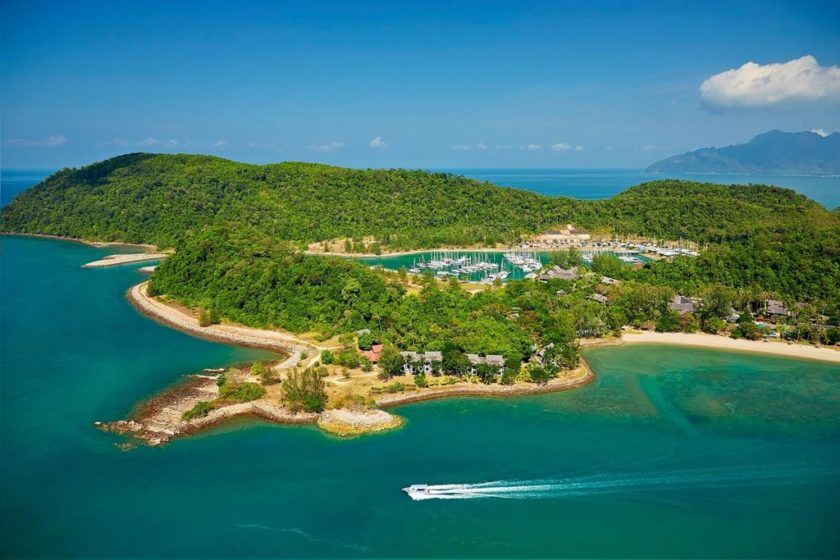 Rebak Island is unfamiliar to many but it is the sole exclusive resort on the island that gives it away – Vivanta by Taj. The island itself measures just 390 acres and is considered to be one of the most secluded and romantic private islands one can find in Malaysia. It is also home to a fully-equipped marina, the only one in the country so you can expect yachts to pull up at any time. While the five-star resort may have plenty to offer, if you're looking to partake in your own activities, you can also soak up the sun or take a swim in its crystal clear blue waters.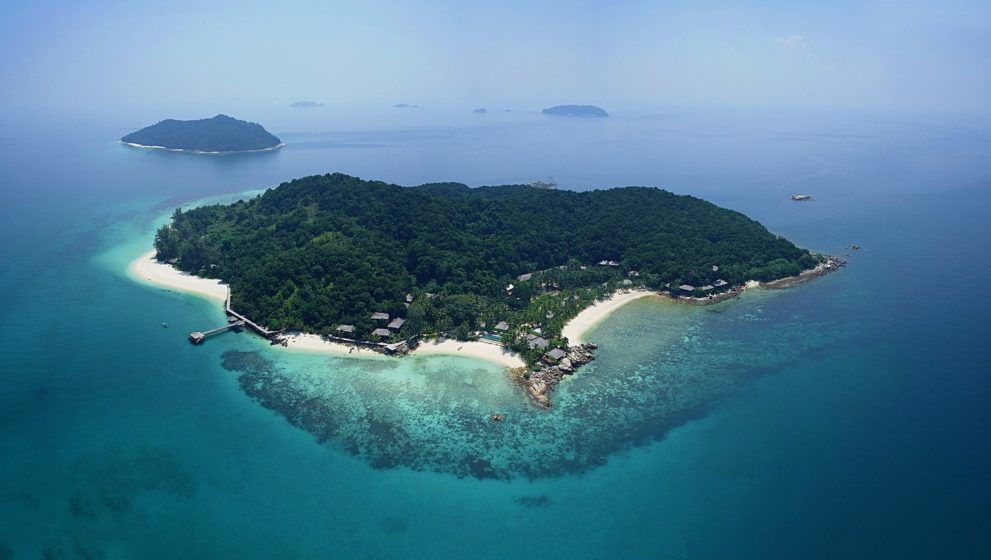 Another private island on this list with its own five-star resort is Tengah Island, which is mostly uninhabited except for the inclusion of Batu Batu Resort. Tengah is located right in-between the town of Mersing, Johor and Rawa Island. This island is home to eight private beaches as well as a 3km stretch of pure white sand right at the front of the resort. Speaking of the resort, it only has one- and two-bedroom villas available in small quantities so if you're ever planning a trip, be sure to plan beforehand.
04
Pom Pom Island, Semporna, Sabah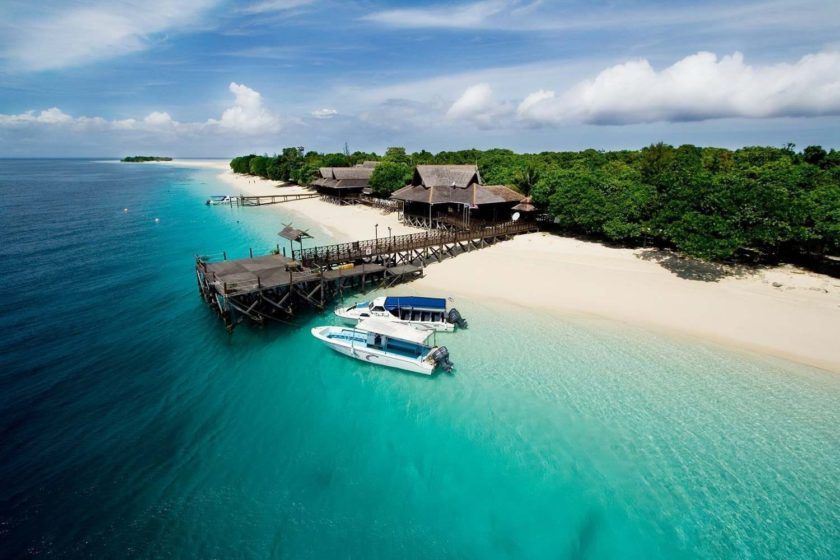 Arguably one of the smallest islands on this list, Pom Pom Island is home to a five-star diving resort known as Pom Pom Island Resort. It takes about an hour or so to explore the entire island but the journey to get there will take a bit of time. It takes about 45-minutes to get from Semporna onto the island but the wait is worth it as you will be greeted with pristine waters and beaches that resembles a postcard. Besides the usual snorkelling and diving, the resort on Pom Pom Island also offers a yachting service, which will ferry you around the neighbouring islands.
05
Manukan Island, Kota Kinabalu, Sabah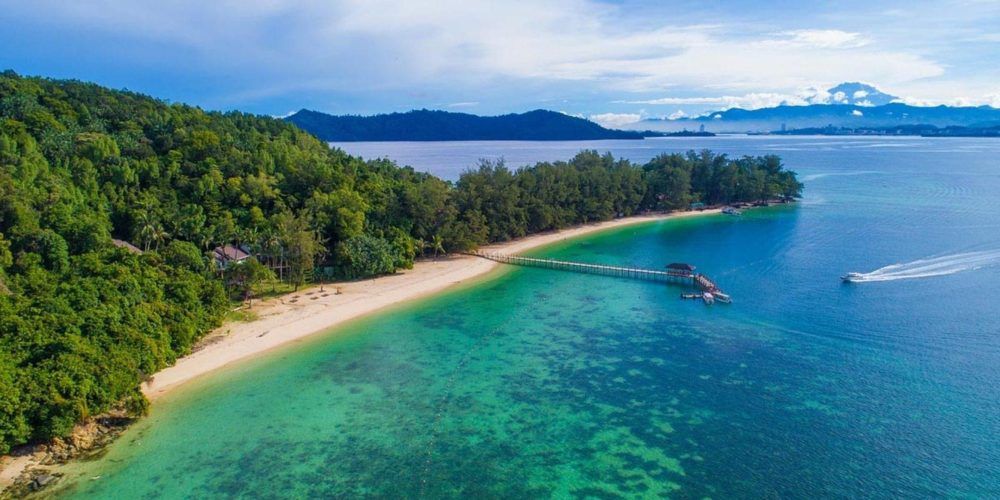 Manukan Island is part of a five-island group around Kota Kinabalu, Sabah that makes up the Tunku Abdul Rahman Marine Park. It is the second largest island in Malaysia's first national marine park and it also comes with its own resort known as Manukan Island Resort. It is the ideal location for couples as it serves as the perfect backdrop for honeymoons and anniversaries. Its turquoise waters paired with coral white beaches are pristine as ever, making it look as if the island has been left untouched for years.