HBO's The Last of Us has been receiving stellar reviews from viewers and critics alike, with many hailing it as being the best live-action video game adaptation.
Created by Craig Mazin, the creator of HBO's Chernobyl and the original game's co-creator Neil Druckmann, the series follows Joel and Ellie as they deal with the consequences of modern civilisation having been ravaged by a deadly infection. Joel is tasked with escorting Ellie across post-apocalyptic USA, while still struggling with the demons of his past, including the death of his daughter. The cast for the show includes Pedro Pascal, Bella Ramsey, Gabriel Luna, Anna Torv, Merle Dandridge, Nico Parker, Nick Offerman and Murray Bartlett.
Where was HBO's The Last of Us filmed?
Although it's set in the USA, The Last of Us was majorly shot in Canada. From July 2021 to June 2022, the show was shot in Alberta and around Calgary, Edmonton, Canmore, Fort Macleod and Waterton. Some parts of the show were also shot in the USA, specifically in Kansas City, Missouri. So without further ado, check out the filming locations of The Last of Us that you can actually visit in real life.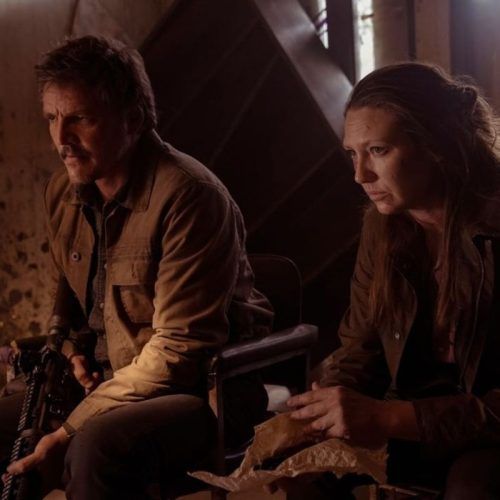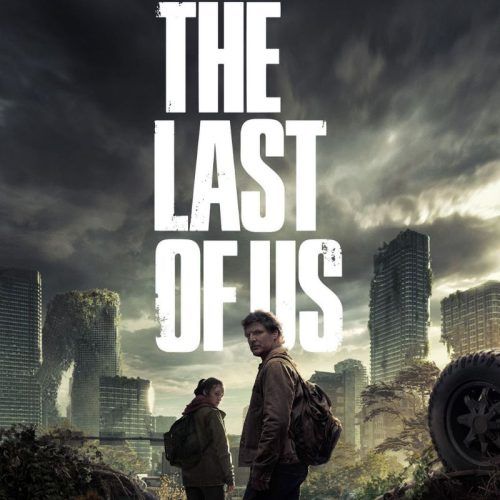 1. Calgary
The last of us by HBO filming set caught today on 5th street in Calgary pic.twitter.com/FNzZweBLwU

— Nenad Kostic  (@Nesha8x8) June 8, 2022
The first episode of The Last of Us takes place years before the collapse of humanity. So, a lot of the scenes include normal residential areas. All the scenes that include Pascal, Parker and Luna were filmed in Calgary. Similarly, most of the post-pandemic scenes in the series such as the portrayal of the post-apocalyptic world were shot around the same town. Northland Village Mall, a mall in northwestern Calgary, was used for filming certain scenes. Downtown Calgary and Beltline were also used to portray a gloomy yet terrifying version of Boston. The other areas used for filming the show included Kensington and Victoria Park along with two other small towns in the Calgary region – Okotoks and Olds.
View this post on Instagram
2. Edmonton
The last of us de hbo, Aca en el centro de Edmonton#thelastofus #hbo #hbomax #tlou #tlovmspoilers pic.twitter.com/t548pl59zI

— Chelo Azulay (@cheloazulay) January 31, 2023
Another location which was taken over by The Last of Us's dangerous Cordyceps virus was Edmonton, which is a city situated north of Calgary. The Downtown section of this city was used to recreate the post-apocalyptic areas of Boston. The Alberta Legislature Building in the city was also used for shooting a few scenes.
3. Canmore
Jackson community is coming to life in Canmore. The town is gaining details characteristic of The Last of Us universe.

📸 @LandmanMarky | George Bayne FB pic.twitter.com/sBK51P9y1L

— The Last of Us News (@TheLastofUsNews) November 9, 2021
Located west of Calgary, a town named Canmore was used to recreate Jackson, Wyoming. This location is used to showcase Tommy's community, so scenes featuring Pascal, Ramsey and Luna were shot here. In an interview with Mobile Syrup, Pascal and Ramsey told us that their favourite shoot location was Canmore and described it as "every inch of Canmore was just this magical little town with really great fudge."
4. Fort Macleod
Some more pics from the set of The Last of Us in Fort Macleod.

ICYMI: The Last of Us wrapped filming in Fort Macleod five days ago.

📸: @yoonhoni pic.twitter.com/h8YKAapC4W

— TLOU Updates Media (@tlounewsmedia) July 30, 2021
Fort Macleod is another town in Alberta that was used for filming The Last of Us. It is situated south of Calgary and has a population of just 3,000. As such, the town was the perfect location for shooting typical small-town scenes. The scenes set in Austin, Texas were shot here and its set included police cars from Austin as well. The production team also changed multiple storefronts to make them more in sync with Austin's vibe, which is noticeable in episode one of the series.
5. Kansas City, Missouri
The entire newest episode of HBO's "The Last of Us" is set in Kansas City. The trip is stalled when they run into…wait for it…a semi truck stuck under a bridge. Incredible writing. pic.twitter.com/06E5qGvCBJ

— Josh Chavis (@JoshChavis65) February 7, 2023
The final shooting location for The Last of Us was Interstate 435, which covers the majority of Kansas City and exists in Kansas and Missouri. It has been used for the scenes involving Sam and Henry. In the video game, Sam and Henry are two characters who befriend Joel and Ellie in Pittsburgh, Pennsylvania. The four of them then work together to stay away from the bandits that have taken control of the city.
(Hero and feature image credits: Courtesy IMDb)
Frequently Asked Questions (FAQs)
Question: Where was The Last of Us filmed?
Answer: HBO's The Last of Us was largely filmed in and near Alberta, Canada.
written by.
Sanika Achrekar
Digital Writer, Augustman
Sanika lives for fashion and skincare. She enjoys writing about style, beauty, and lifestyle. She worked as a fashion writer for Man's World India magazine. When not writing about designers and trends, she likes to shop, travel, try new Sushi restaurants, practise pilates and rewatch her comfort shows.