GONE are the days when the simple, one-compartment duffel was the only go-to for all occasions. Weekender bags for men have taken on the level of sophistry they should've a long time ago – catering to the multi-faceted lifestyle aspects of the modern executive who goes between gym, office and business flight on the fly.
These weekender bags are an exercise in design and practicality. For example, they mostly make ample room for the ubiquitous notebook and smartphone, while divvying up the main space nicely for functions like dedicated shoe storage. Take your pick.
Brunello Cucinelli Leisure Bag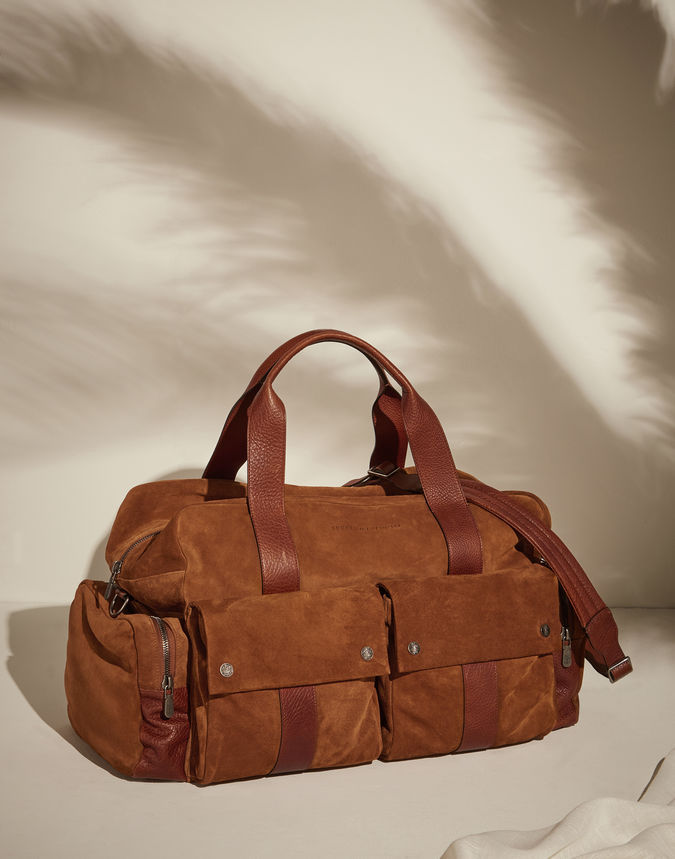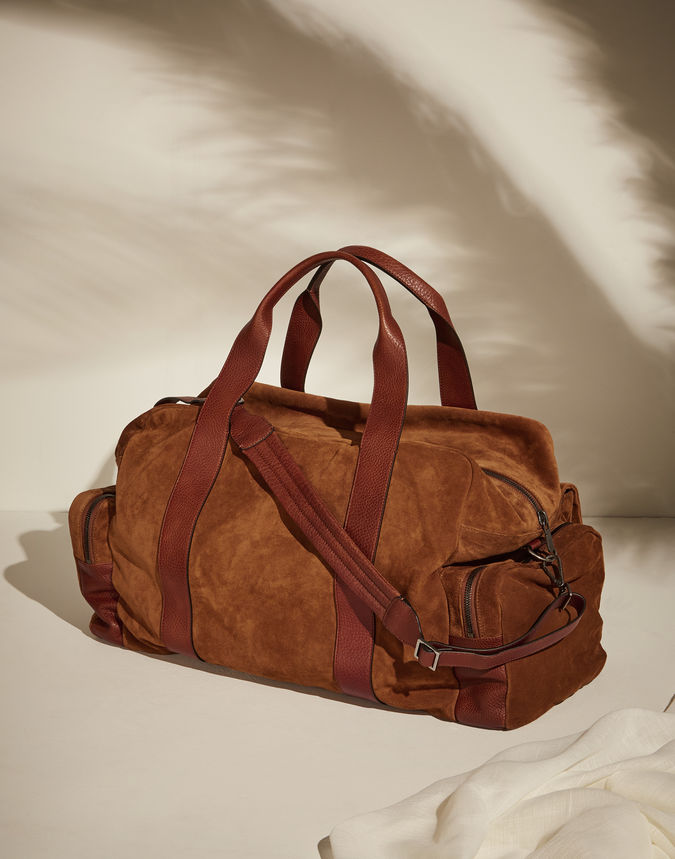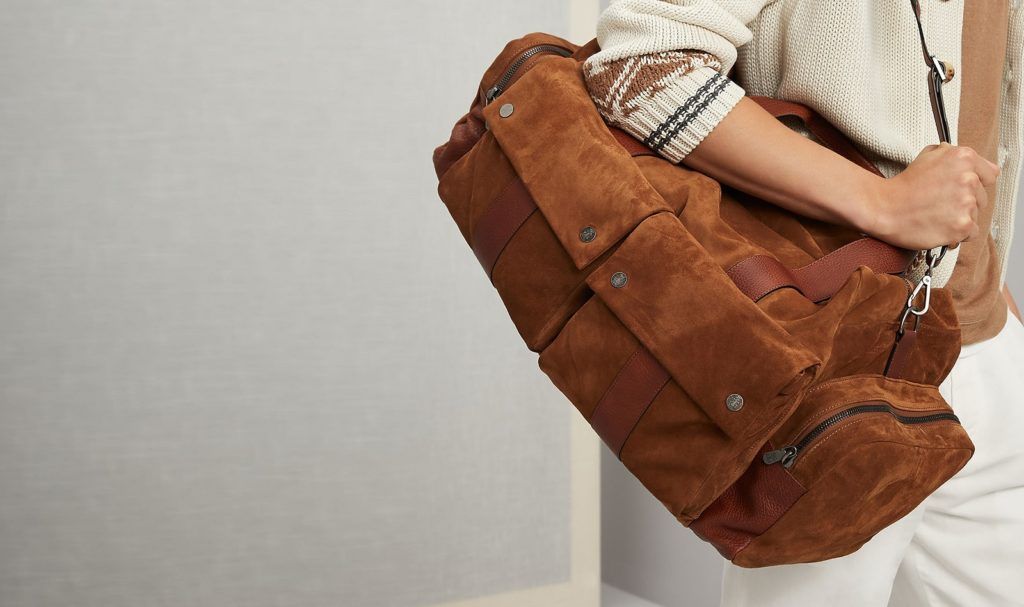 For when you need to stride out of arrival to a welcoming entourage. Brunello Cucinelli's suede and grained calfskin leisure bag practically bleeds style from its velvety soft veneer. Calfskin leather makes for handsome straps that might as well be part of your airport ensemble. Four compartments – in particular the two front ones with magnetic clasps – make for easy stowage. The main compartment's split into two and sports water resistant lining.
Coach Academy Travel Duffle (Wild Beast Print)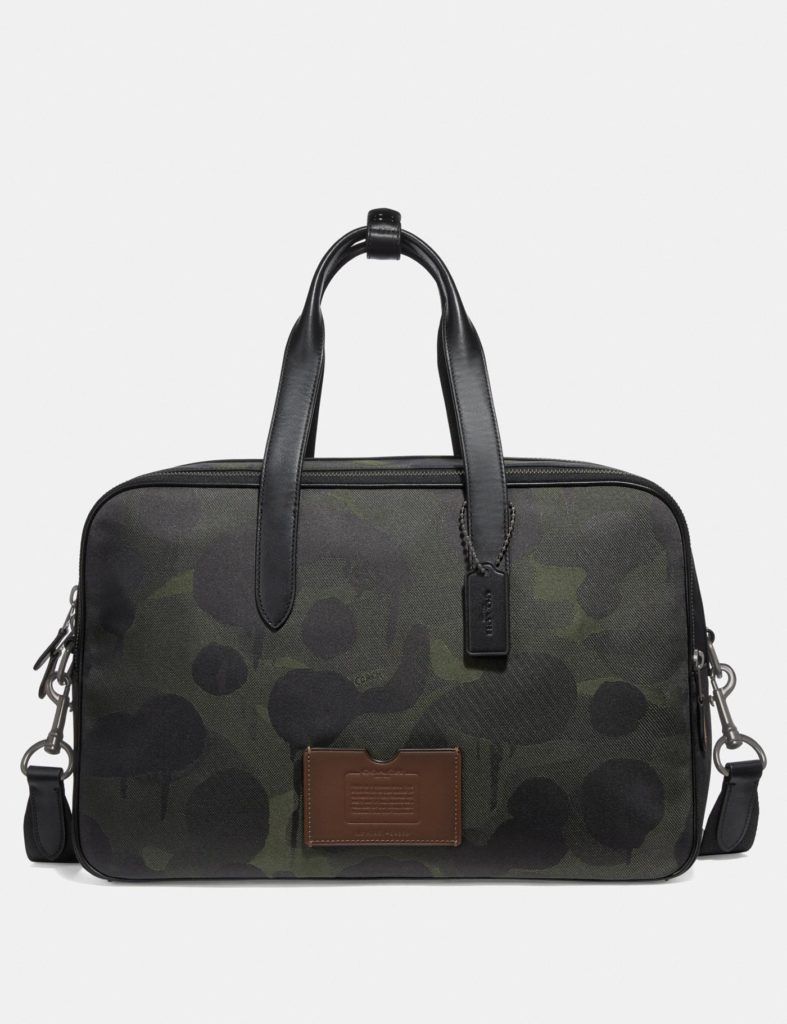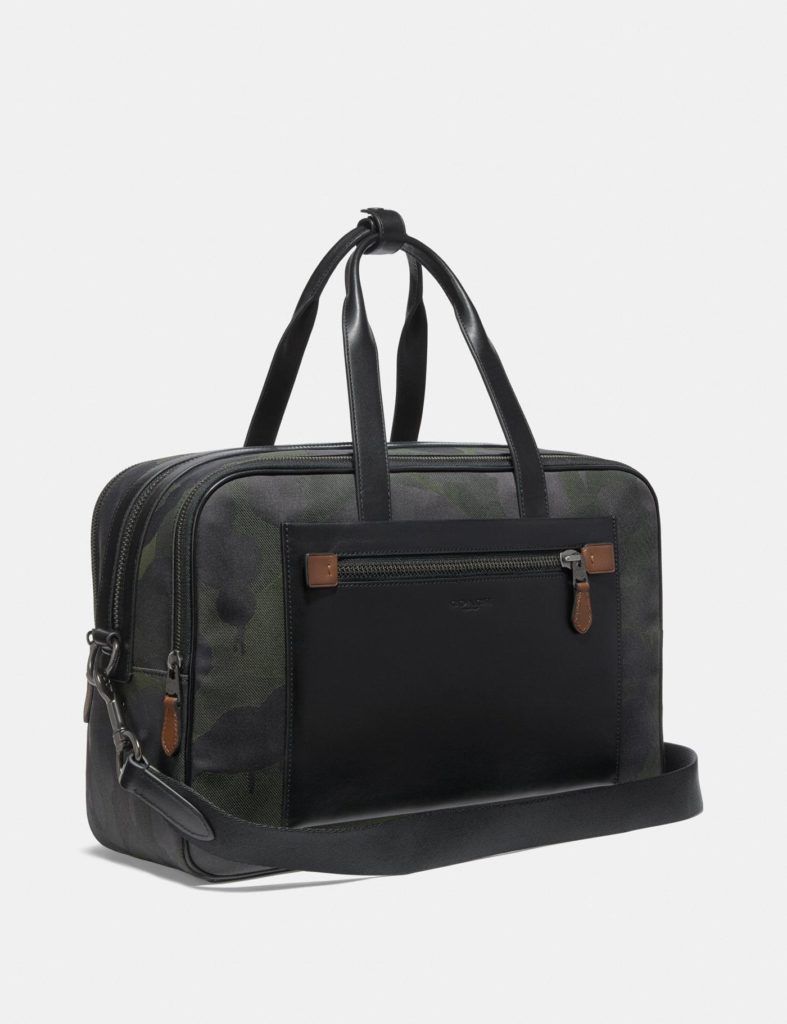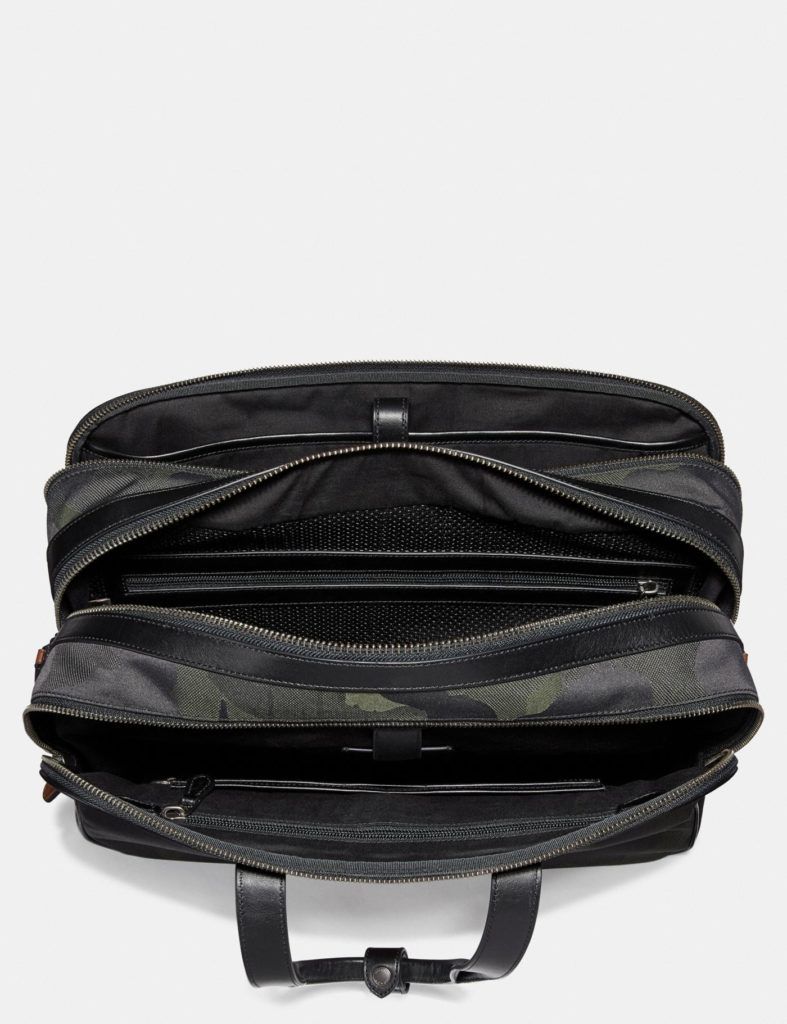 Built for the avid man with many hats to wear, the Academy Duffle boasts a dedicated laptop sleeve, handy card slots up front, and a smartphone pocket -while offering ample room for attire. Leather zip tabs up the style factor, and the graffiti-inspired Wild Beast print divorces you from the drab offerings littering this category of weekender bag.
Ermenegildo Zegna pelle tessuta duffel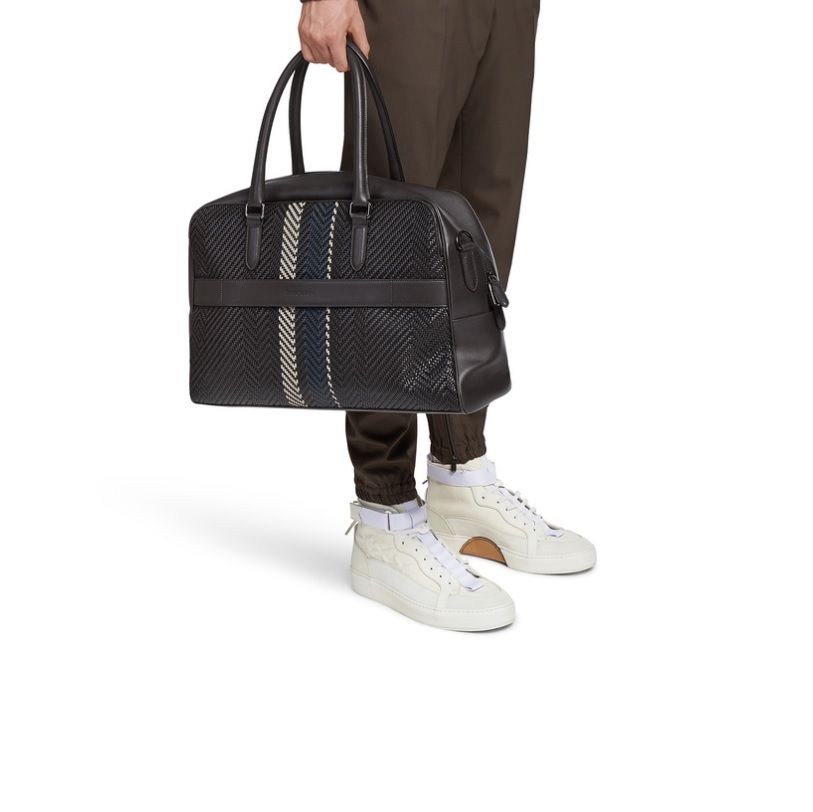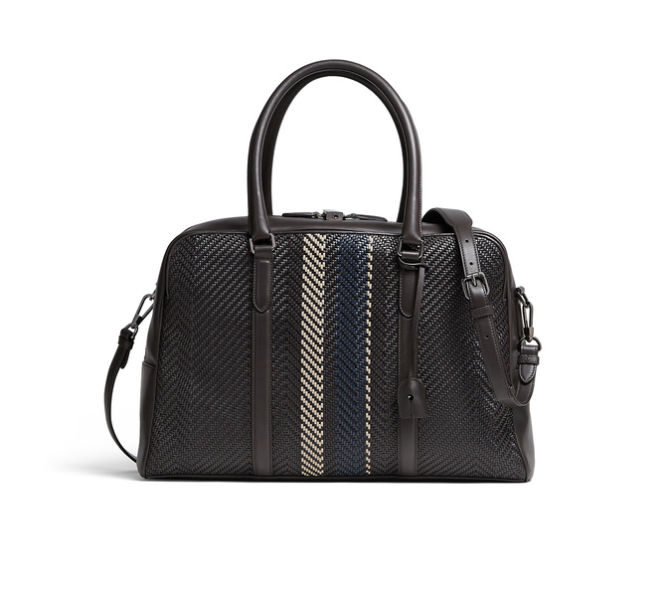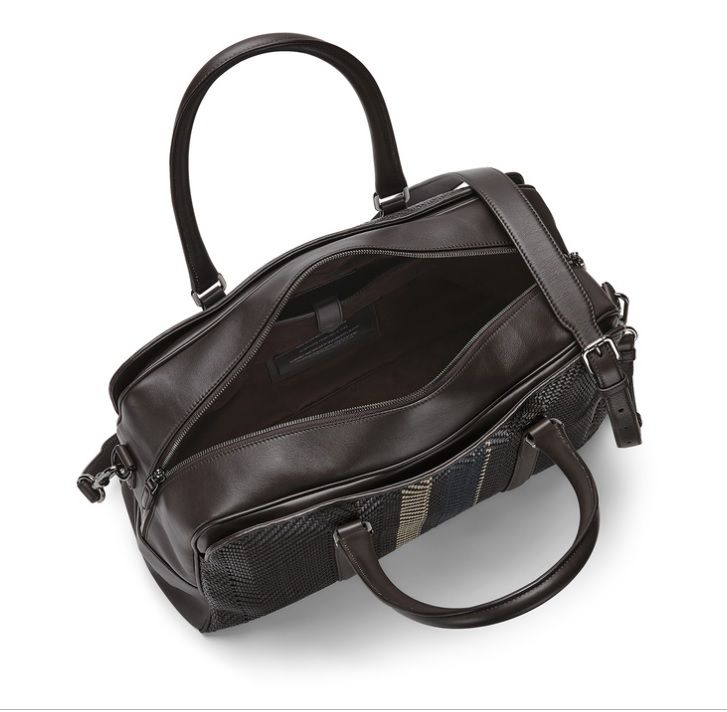 Strut your sartorial A game with the most detailed bag on this list. Zegna's line of Pelle Tessuta wares are unmistakable even from a distance. The woven leather and tricolour stripes add structure and textures to your transit lounge aesthetic, allowing you to slip into comfortable, loose pieces in flat and unassuming colours. The duffel's got the usual laptop compartment and side pockets, and comes with its own lock (detachable, if you prefer to use your own.)
Hermes Wallago Cabine 53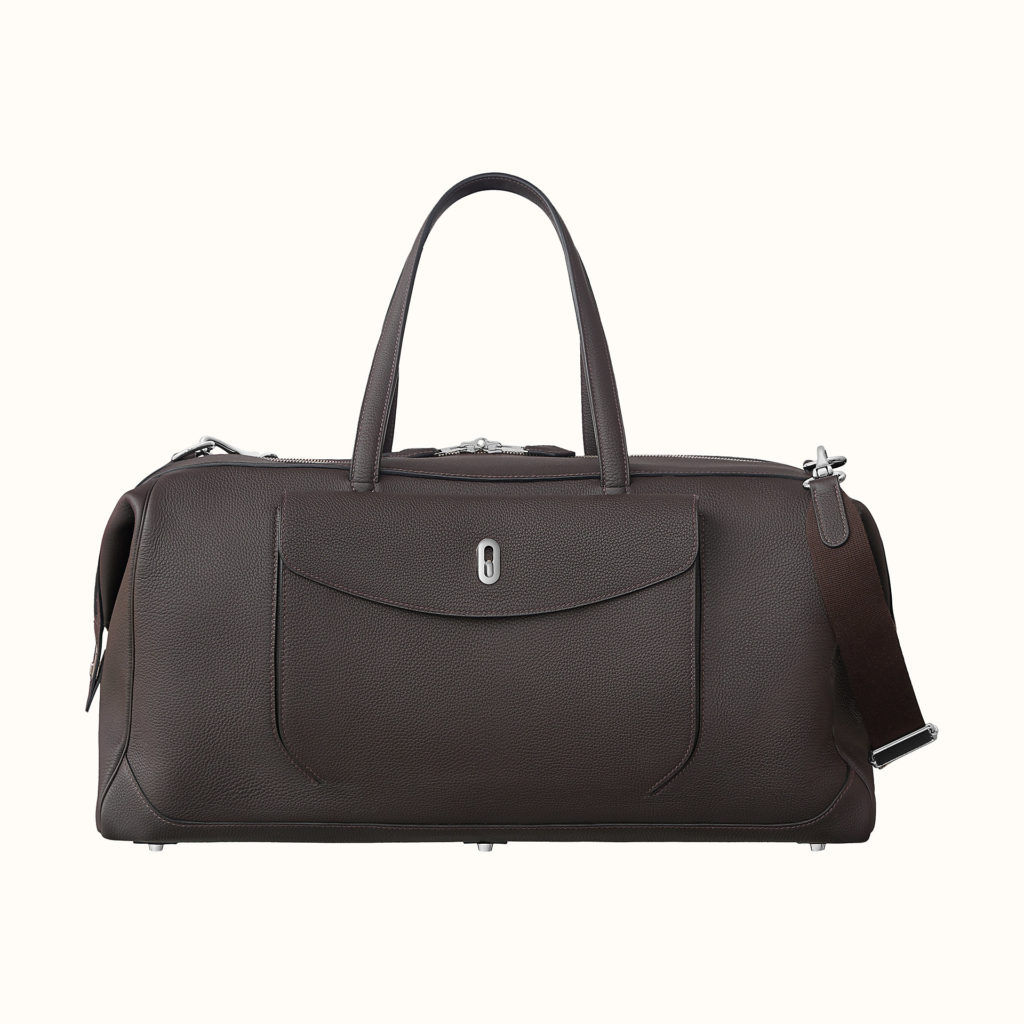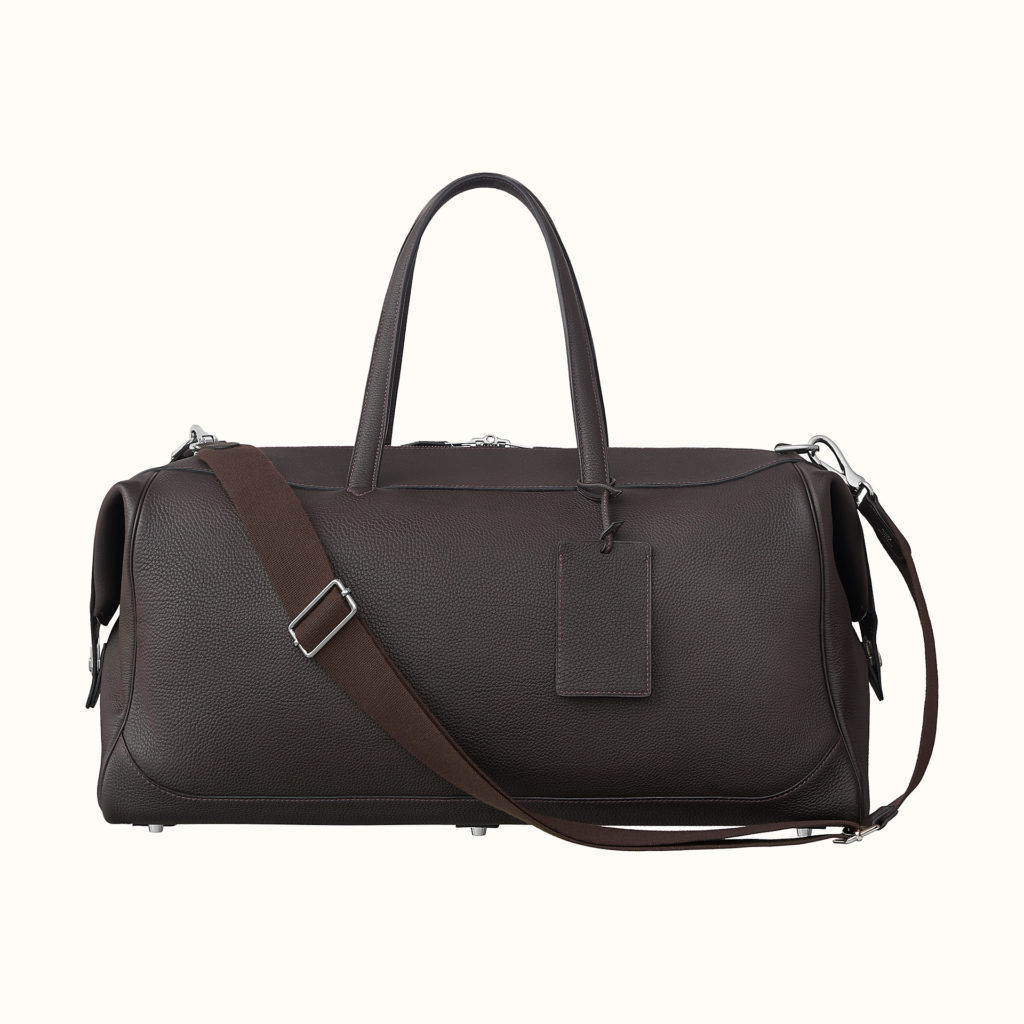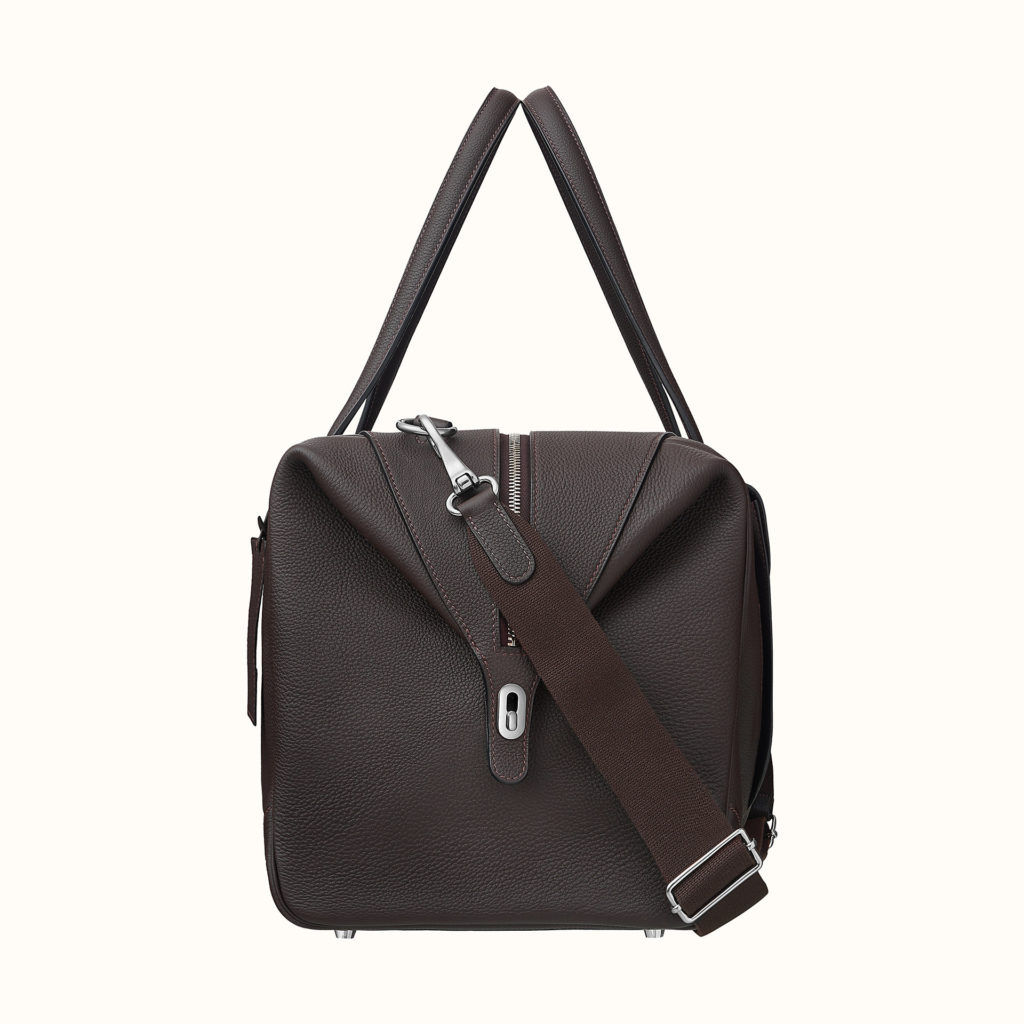 Simplicity and premium finishes trump once you wield this Hermes weekender. It's fashioned out of fine calfskin and inlaid with palladium-coated finishings. Highly sought-after Togo leather means it'll hold its shape handily and retain its lustre for eons – allowing you to live down the five-figure investment.
Porsche Design Carbon Weekender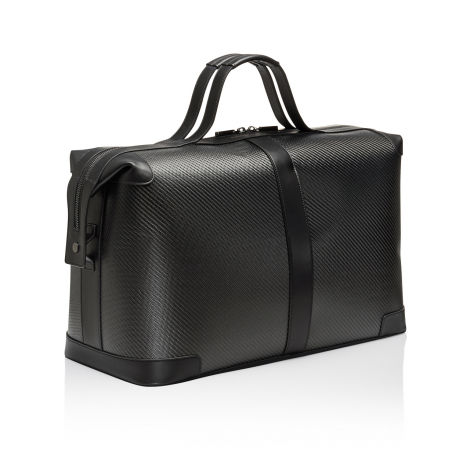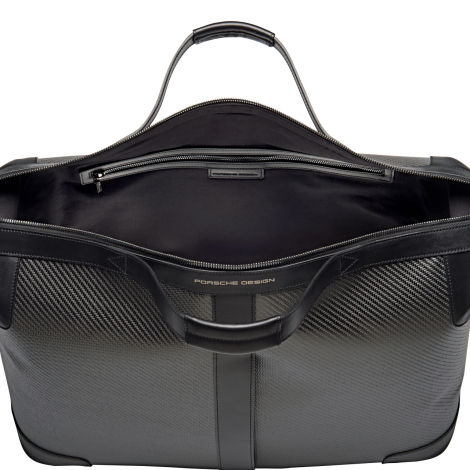 Well, never mind everything we just said about compartments and sophistry. There will always be those who throw everything into a grab bag at the eleventh hour, and figure it out later. This Porsche Design weekender has to be your pick; full-grain nappa leather augmented with carbon fibre is an easy sell. Not only will the rigid (read: durable as hell) exterior hold its shape against the tumble of objects you toss in, it'll look damned slick draped across your uncaring shoulders.
written by.
Xiangjun Liao
XJ is the associate digital editor and works the F&B, tech, watch and motoring beats. Correspondingly, he's an alcoholic carnivore with a boyish fascination for all things mechanical. No prizes for guessing which Jaguar he wishes to commandeer.