Phuket might conjure images of glaring neon signs, cheap booze and the wrong kind of raucousness. That might be true for, say, Patong Beach, but 40km to the north of Phuket's party central lies pristine Mai Khao Beach, an untouched paradise designed only for one purpose: to retreat back into nature. The Melia Phuket Mai Khao takes me back to the Aman properties: luxury retreats with limited keys to ensure solitude and solace amid luxurious, sunbleached white walls and architecture inspired by the culture, history and natural landscape of the place – all in real estate generally hidden and nestled away from the noise and lights of the city.
In fact, the Melia Phuket Mai Khao is surrounded by lush nature and opens up, through its gorgeous Sol Pool, to Mai Khao beach. The view from the beach is of clean, clear waters and endless ocean and there, at the edge of the property, is where the philosophical, more intangible aspects of a stay at the Melia Phuket Mai Khao comes to the fore. The resort is at its core a wellness sanctuary, a retreat whose services are designed specifically for purification and rejuvenation of mind, body and spirit. Esoteric and homeopathic experiences have been trending lately, but while more and more resorts are touting wellness experiences, not many do it quite as well as Melia Phuket Mai Khao. You can see and feel it even during your first steps in the compound, in its façade and reception lounge, with pristine white walls, lush greenery, and motifs inspired by Vietnamese and esoteric sensibilities.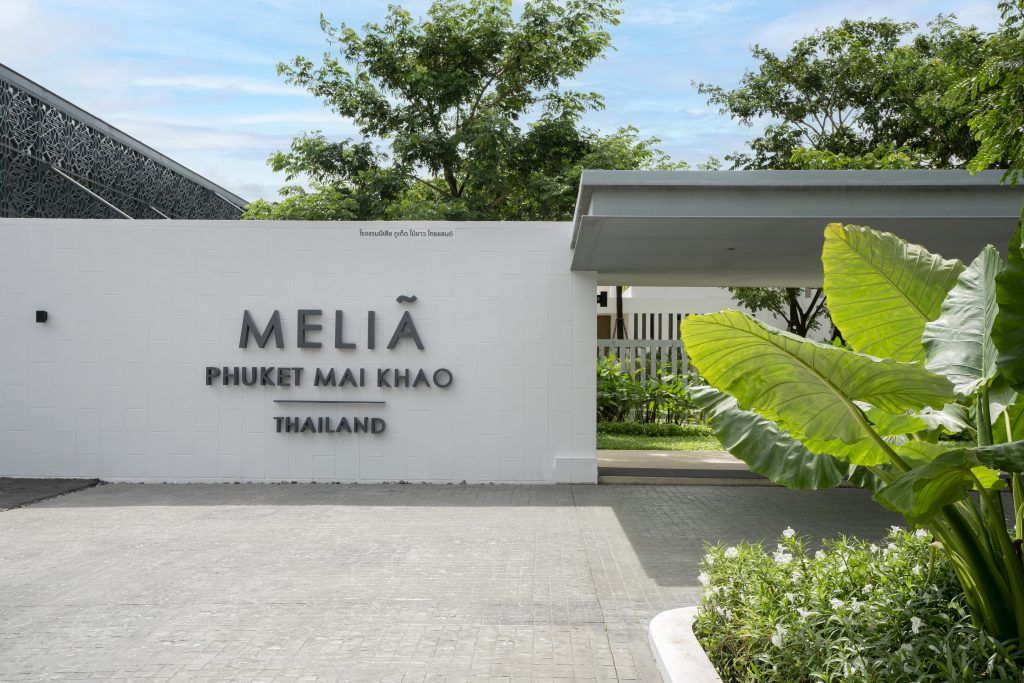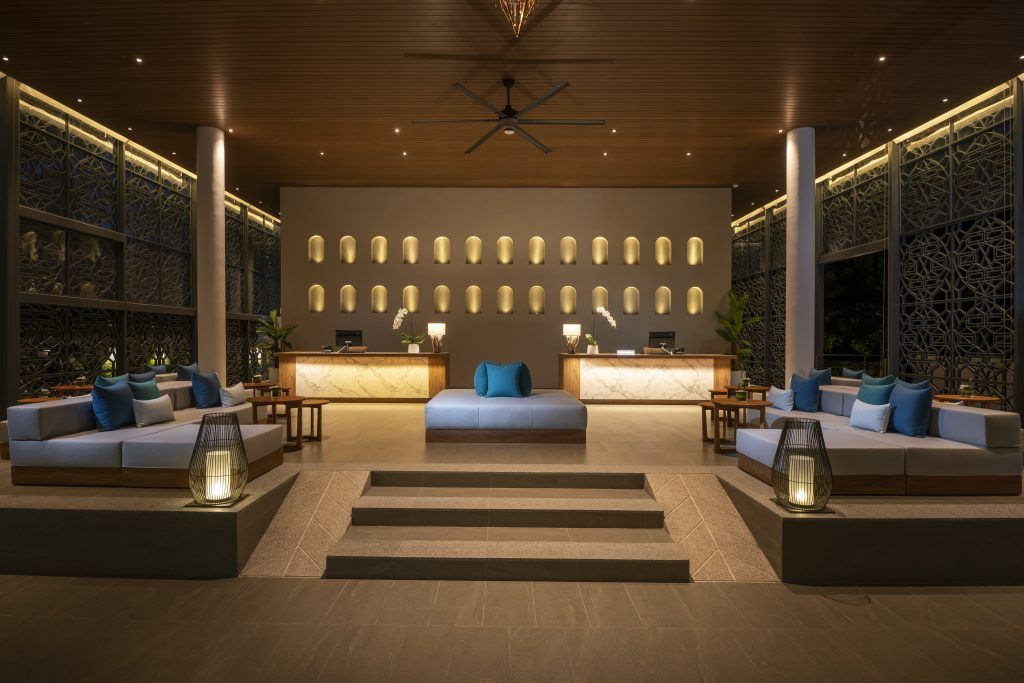 The Room: Luxurious Yet No-Frills Creature Comforts
The most common stay at the Melia Phuket is the One Bedroom Villa With Private Pool. It is exactly as its nomenclature describes – a one bedroom with adjoining bathroom, separated by glass sliding doors from a small private pool. To be fair, the bathtub isn't in the bathroom – it's by the outdoor pool (the bathroom does come with a showerhead that has a built-in vitamin C filter, so the water you shower in is enriched). As part of the service, guests can request for the staff to set up a rejuvenating bath for you. They'll fill up the tub with natural ingredients, flora and bath salts. We recommend preparing a Spotify playlist beforehand before having that bath under the Phuket stars – and indeed, Melia Phuket Mai Khao is gorgeous at night.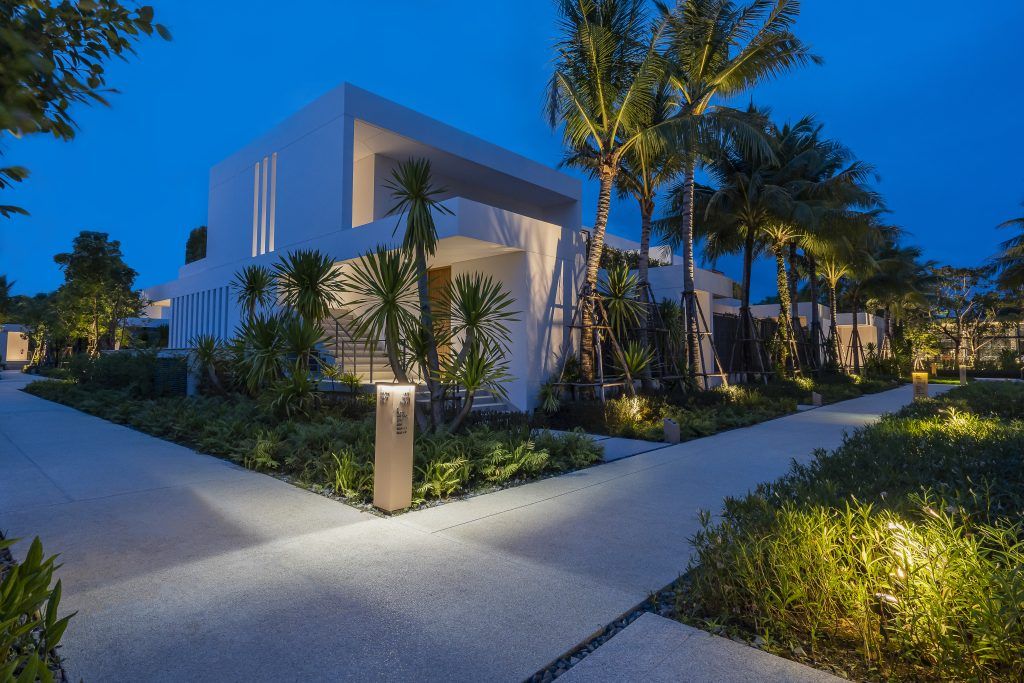 Each room also comes with individually controlled air-conditioning, 43-inch LCD TV with satellite channels, Bluetooth speaker, Nespresso coffee maker and gourmet capsules, yoga mats and more.
Altogether, the Melia Phuket holds 100 keys – 30 suites and 70 villas – spread over a rather sizeable plot of land, so each guest has their own little sanctuary, while also having access to spots in which to socialize, such as the restaurants and the Sol and Luna pools.
Activities
The activities on offer augment the wellness experience here. Guests can take up an array to realign body, mind and soul catered to different ages and fitness levels. For activities with a more holistic effect, guests can choose between sunrise Tai Chi, Yoga and Pilates. There are also cardio and strength workouts, such as Thai Kickboxing classes, high-intensity interval training (HIIT) sessions or Energy Walk/Jogging sessions.
And then there are the esoteric experiences, such as the singing bowl therapy. Here, guests lie down around a veteran therapist, who will rhythmically hit different singing bowls – each one produces a different frequency, which coaxes different reactions from the mind. Some are purported to wake it up, some to bring relaxation. Some, allegedly, have healing properties.
Whichever you choose, each activity enhances your experience in different ways. You can speak to their guest manager to pick activities that support your wellness goals.
The Spa
Melia Phuket Mai Khao's Yhi Spa takes inspiration from nature: wooden floors and fixtures, walkways flanked by pebbled embedments. But it's the quality of the world-class service here that truly elevates Yhi Spa to be the heart of the wellness oasis that the resort is. The spa menu is an extensive one, catering to different wellness goals – whether it's to rejuvenate, cleanse, relax, rest or some combination of those. Whichever your treatment of choice, you get to choose from a selection of fragrant essential oils made from natural ingredients to coax your senses towards the aforementioned wellness goals.
Some of these treatments do stand out. For those who want to awaken the senses – ideal for morning spa sessions before a day out and about – we recommend the Sense Enrich experience. It combines a full body scrub (made of an in-house organic blend recipe mixed with golden honey and Phuket pineapple) with a hot candle massage. Here, two skilled therapists work on your body in synchronized rhythm, using two essential oils of your choosing – a "Sol" oil will invigorate your senses while the "Luna" oil calm the nervous system.
With its extensive spa offerings, The Melia Phuket Main Khao is almost a pilgrimage-like destination for wellness travelers, so holistic and complete are its offerings, and that factors into the food.
The Food
The cuisine here is at the pinnacle of both culinary expertise as well as healthy, sustainable food. It is indeed one of the highlights of the Melia Phuket Mai Khao, in large thanks to the vision of culinary director Luka Mancini.
There are four food and beverage establishments in Melia Phuket Mai Khao. There's Elyxr Cafe, which is situated within the reception lounge, the Pool Bar at the Luna Pool, and Gaia Beach Club and SASA, an all-day dining restaurant.
Adjacent to a beach pool framed with cabanas and sun lounges, Gaia Beach Club celebrates Spain's famed gastronomy by serving Mediterranean and fusion cuisine from an open kitchen and a creative cocktail selection from a long bar. The food are made from locally and sustainably sourced ingredients, so there are a lot of Thai and regional influences in the dishes. This is combined with Spanish sensibilities that align with the Melia brand. At Gaia, you can expect dishes such as the delectable Tasmanian Salmon Fillet and the Andalusia-inspired Gazpacho Andaluz.
SASA is an elegant all-day dining restaurant that specialises in international and Thai cuisine. It offers a delectable Thai set lunches and dinners, but most importantly, it sets the tone for the day with a healthy breakfast buffet. It offers everything from cereal to breads to Thai-style congee. The Thai Milk Tea alone is worth the visit – not-too-sweat but spiced perfectly, so it's refreshing but also packs plenty of flavour.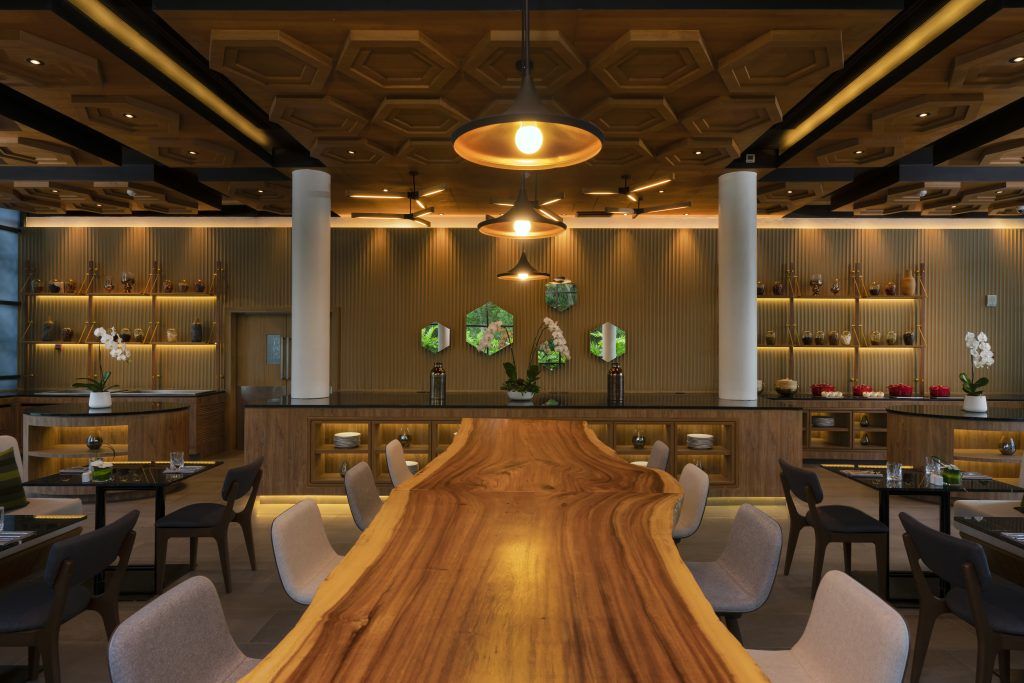 Final verdict: Melia Phuket Mai Khao is meticulously planned and designed to be a no-frills, focussed wellness retreat. A good three to five-day stay, with a dietary plan around SASA and Elyx, and regularly participating in the wellness activities on offer would be a good reset. Those of us who have not been eating or living healthy, not getting enough sleep, and are in a generally heightened state of stress will benefit greatly from a stay here. However, it is pretty far from Phuket's nightlife and culture spots, so those who are looking to incorporate that into your trip might not find Melia Phuket Mai Khao the best in terms of location. But for those who want to focus purely on rejuvenation, recovery or relaxation, this is one of the true bastions of Wellness Tourism.
written by.
Suffian Hakim
Senior Writer, Augustman Singapore
Best-selling novelist, playwright and screenwriter Suffian Hakim is AUGUSTMAN Singapore's Features Editor. He writes articles on arts, culture, entertainment, cars, watches, travel and more - all in an effort to properly investigate and define that nebulous, all-encompassing L-word: lifestyle.