What's one of the best things about Singapore? Leaving it. We're only half-joking but once you've exhausted your options of brunch gatherings, pop-up parties, Netflix marathons and extreme sports, it's time to escape and the newly opened Baba Beach Club in Phuket is definitely an option that should be on your shortlist, especially as the end of the year approaches.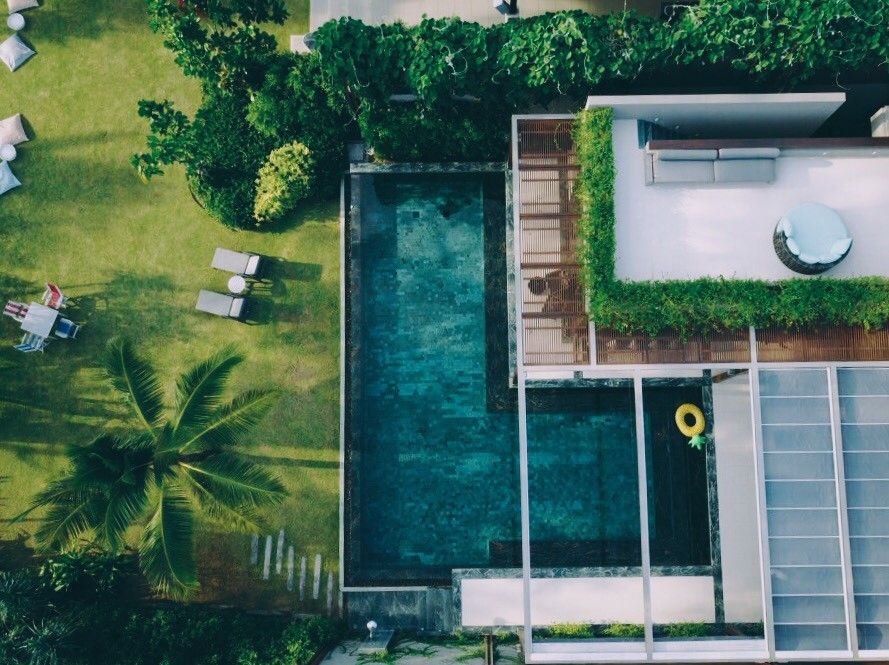 It's located on Natai Beach
Just 200 metres from the beachfront – and there's 10 kilometres of it – to be precise and because it's also a 30-minute drive from the airport, it's possible to take a half day off on Friday, catch a Jetstar flight, and be on the beach in time for sunset.
For now, Natai Beach is also relatively undeveloped and free of beach touts and peddlers, so you can read your Kindle in peace. The location also provides easy access to the Sangtawan Safari, Blue Canyon Golf Course, Splash Jungle and Ao Phang Nga National Park, which are all less than a 30-minute drive away.
Slick décor, cool amenities
Not to sway you to their other property in the Southeastern part of Phuket, but if you've already been (or heard of Sri Panwa) you'll have some idea of what to expect. There are 16 villas and suites done up in what they've termed a 'Chino Portugese Tang' vibe. Read: Chinosorie chic without the tacky details. Inside, the rooms all have a mini-bar that is replenished daily, a curated music playlist, an iPod and a Nespresso coffee machine. Depending on the type of room booked (there are five), extras like a fully-equipped kitchen, Bose sound system and a private pool come as part of the deal.
You won't go hungry or thirsty
Because fresh air and sunshine tends to bring on an appetite, they've got this covered with a Beach Bar, a dedicated Sushi Bar and the main Baba Beach Restaurant. So whatever your appetite dictates (pizza, teppanyaki, Thai curry etc), they've got it.
We do recommend looking at their Thai and Phuket Cuisine where there's 14 different options, from Crab Curry to Moo Hong (braised pork belly) and Ghoong Thod Sauce Ma Kham (prawns in tamarind sauce) to gorge on. The spa comes to you
There's no on-site spa. Instead treatments such as the full body Traditional Thai & Aroma massage are done in your room or villa so there's no need to walk back post-treatment. The people behind it is Cool Spa, the same award-winning spa at Sri Panwa, so you can expect nothing short of bliss.
There's a beach club on-site
As the name suggests, there is an actual beach club and a regular roster of DJs, which makes day (and night) time partying entirely possible without ever leaving the resort. If you're dreading the enslaught of cheesy Thai disco music, have a listen to their dedicated Soundcloud Playlist. We have, and it's very beach club appropriate.
Baba Beach Club, Phuket is offering a Chill Promotion, where guests booking a minimum stay of three or five nights can receive a discount of 25% or 28% off. Rates include daily breakfast, complimentary mini bar/snack replenished daily and a fruit basket.