Last November Brunello Cucinelli presented his first wine, a Rosso del Castello di Solomeo; and so, when his notes read: "Timeless Reserves and New Blends", it's with the understanding the depths to which the House has mastered the classics of menswear, they could awaken their charisma with new interpretations and combinations.
The fit of suits, knitwear and outerwear was softer than usual this season; trousers were slightly roomier, cropped alla Milanese, that is in a new ankle-grazing length so beloved of the Pitti crowd every Uomo men's show, while blazers were just a whisper longer to enhance the waistline and emphasise the shape of the shoulders and the silhouette.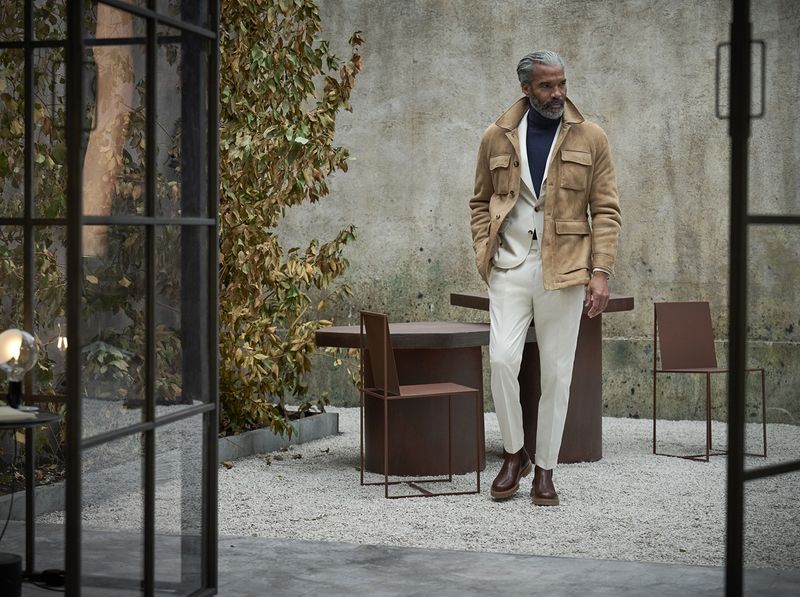 Masculine vanity takes centre of place in Cucinelli's universe, guilt-free. Other variations combined tried-and-true Cucinelli designs with innovative twists. A gorgeous braided cardigan, for example, was lined with the softest down cushioning and worn over pinstriped slacks; exactly the kind of thing if you're looking to christen the next generation of men to the world of men's classic elegance ‒ you know, the sort of thing fathers and mentors usually do ‒ then Brunello Cucinelli Fall/Winter 2023 Uomo Collection is the right place to start.
In this spirit, the Fall/Winter 2023 Collection was designed with a full focus on the importance of time: the time for experience that cultivates knowledge, the time for artisanal creation, and the time in which every piece of garment will have the opportunity to renew itself with combinations that enhance its inherent qualities.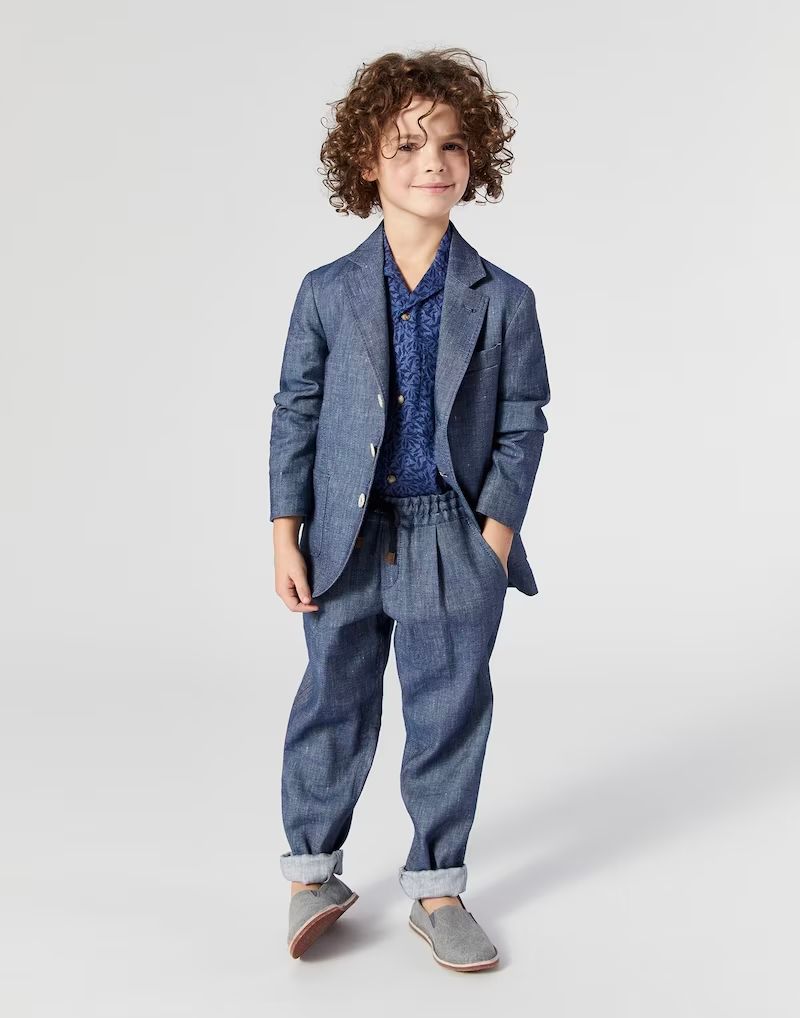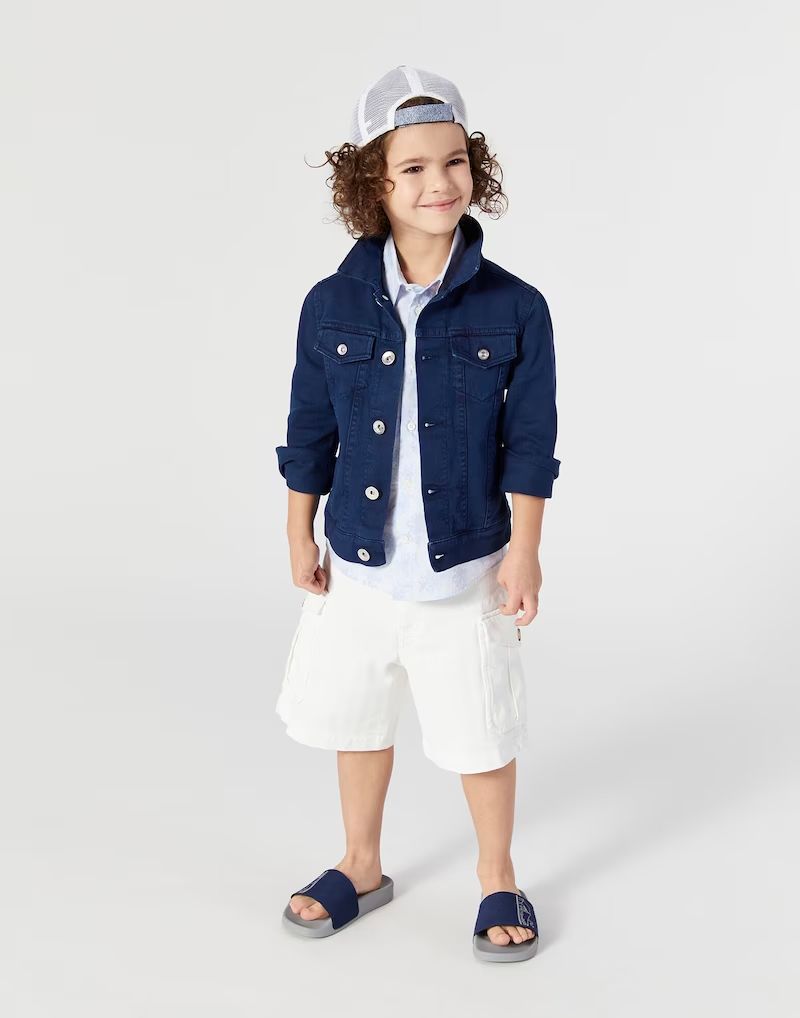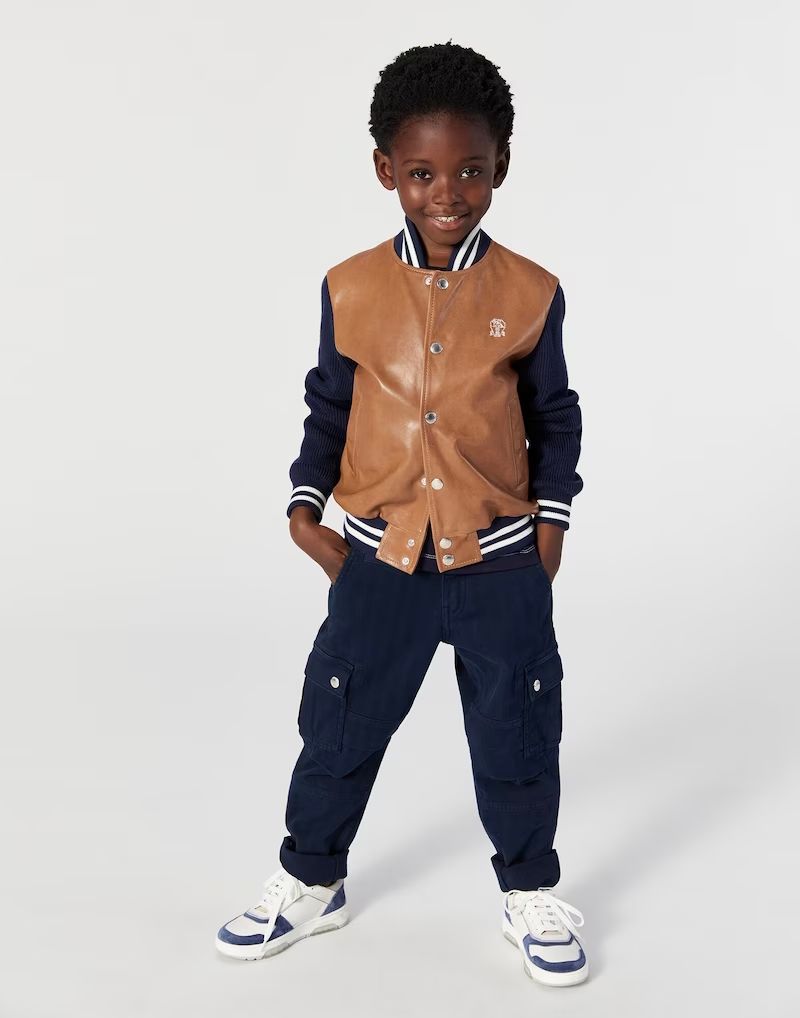 Like a classic that, because of its deep roots, may take on new and richer meanings day after day. The soft tailored suit is unquestionably the exemplar of Cucinelli's philosophy this season, one where painstaking stylish insouciance reigns supreme. Blazers and trousers can be mixed and matched at will, using pieces from previous seasons or new ones.
An elegant pinstriped blazer was given new life when paired with denim, while a casual-looking double-breasted jacket was crafted from dove-grey ribbed cotton-cashmere. In Cucinelli's wardrobes, old and new cohabit harmoniously.
All the disciplines that express the value of time are confronted with the ability to evolve at every cycle in a refined way: a wine blend that carefully changes yet maintains its identity, a painting that lends an original allure to primary colours, a new pairing that updates familiar and natural flavours.
(Images: Brunello Cucinelli)