In today's times, fashion collaborations have become increasingly popular in the industry as they allow brands to further expand in a global market. Similarly, fashion and sports have a long history of influencing each other. Not only have players and athletes always been style icons in their own right, but they've had an influence on fashion trends as well.
Presenting #adidasxGucci. Signature silhouettes meet the combined creative codes of @adidasOriginals and the House, creating something distinctly new. #ExquisiteGucci #AlessandroMichele #MFW pic.twitter.com/poDKSjGdXD

— gucci (@gucci) February 25, 2022
In the last few years, the lines between fashion and sports have become quite blurred, with many high-end fashion brands incorporating athleisure wear into their collections and different sports brands collaborating with fashion designers to create more stylish and fashionable athletic wear. Cue Jacquemus x Nike. So, it is quite smart for brands to announce a certain player to be their face. Think Adidas x Messi.
On that note, we believe it's a good day to shed some light on some of the most iconic fashion collaborations between star footballers and international labels. From Ronaldo to Mbappe, these celebrities are part of major collaborations that took the fashion world by storm. Check them out!
Seven football players who are part of iconic brand collaborations
Mo Salah and Adidas x Gucci collection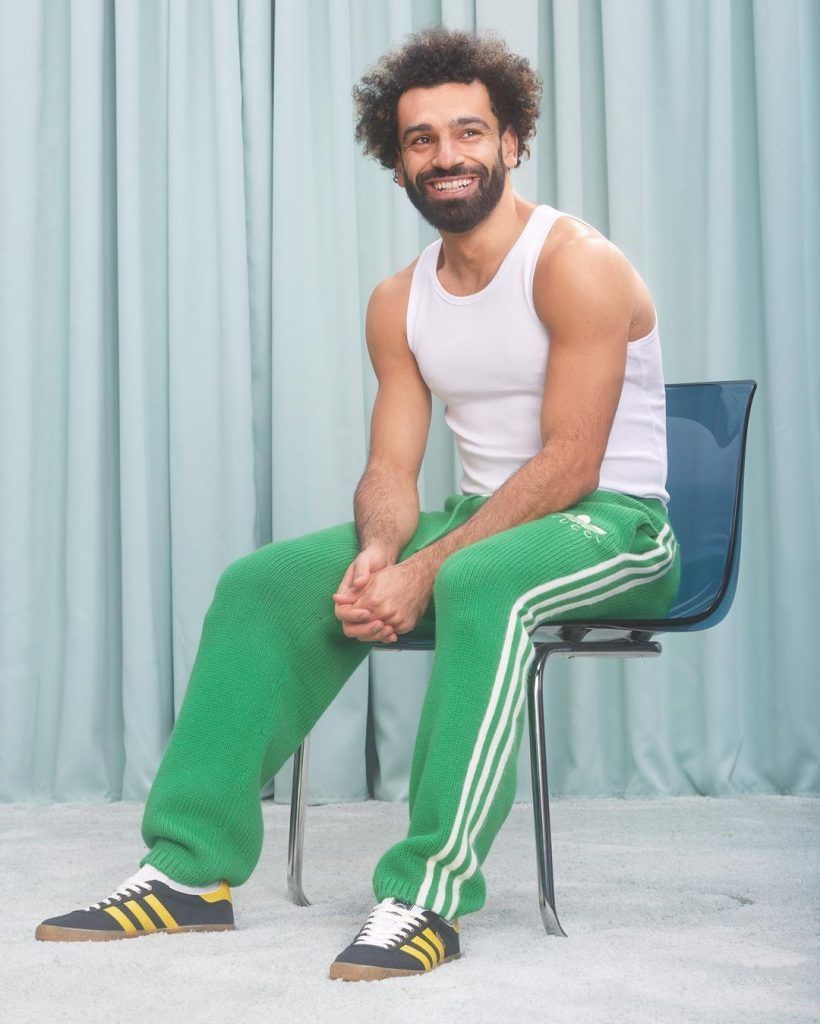 Mo Salah is the face of the second Adidas x Gucci campaign. The new collection features signature Adidas offering such as tracksuits, quarter-zip long-sleeve tops, graphic t-shirts and track pants. Coming to footwear, four new styles of collaborative elements from both brands have been added to the iconic Adidas sneakers. Salah is seen sporting brightly coloured cardigans, track pants, tank tops and sneakers in the recently photographed campaign.
Neymar Jr. and Puma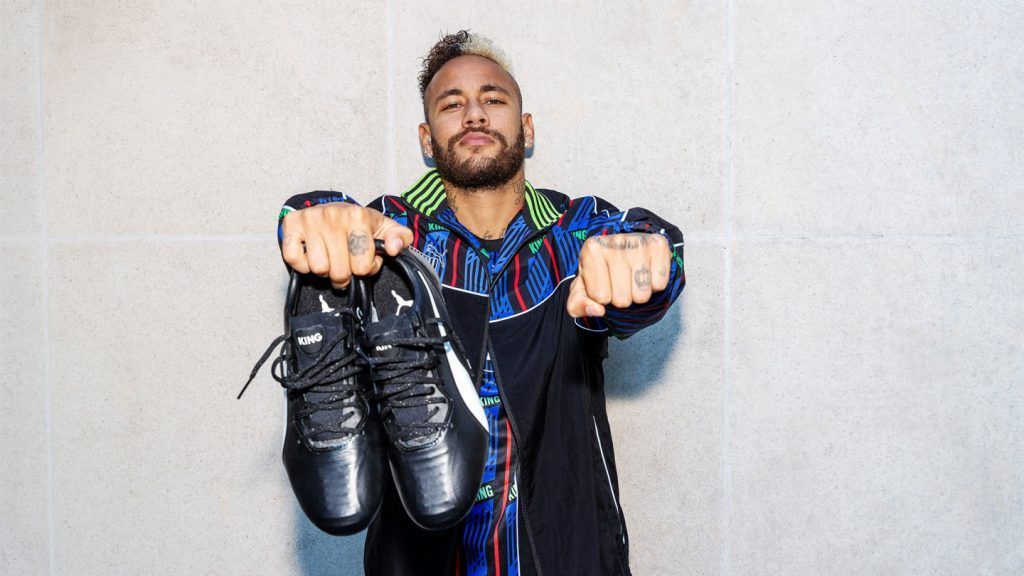 In September 2020, Neymar Jr. signed a long-term partnership with Puma and as a result, ended his association with Nike. As part of the partnership, Neymar became the face of Puma's football division, wearing Puma boots on the field and featuring in the brand's advertising campaigns. He has also worked with Puma's designers to create a signature range of football boots, the Puma Future Z, which incorporate his distinctive style and personality.
The partnership between the two was seen as a major upgrade for the German sportswear company, which was seeking to increase its presence among football enthusiasts. The partnership has also been notable for its emphasis on social and environmental responsibility, with Neymar and Puma collaborating on a number of charitable initiatives as well.
Cristiano Ronaldo and Nike In 2003, Cristiano Ronaldo and Nike started their long-term fashion collaboration that has been highly successful for both. The athlete has been the face of a number of Nike campaigns, including the popular Write the Future campaign, which is one of the most successful football advertising campaigns of all time. The sports giant has also released a range of signature Ronaldo boots and clothing lines, including the CR7 range. Ronaldo has also worked with the brand to create custom boots, including the Mercurial Superfly CR7 boots, which feature a unique design inspired by Ronaldo's own style and personality.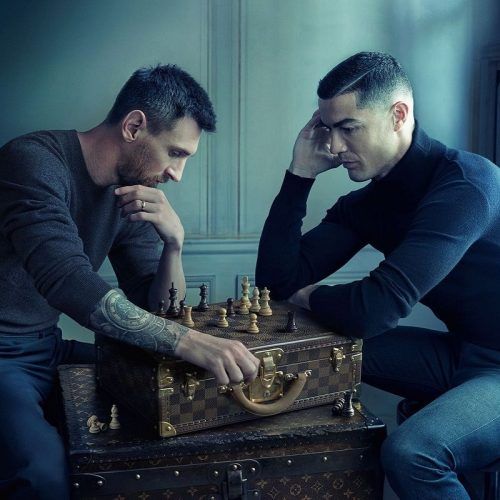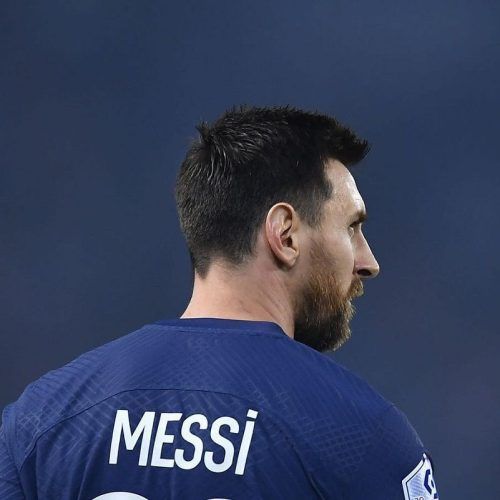 Lionel Messi and Adidas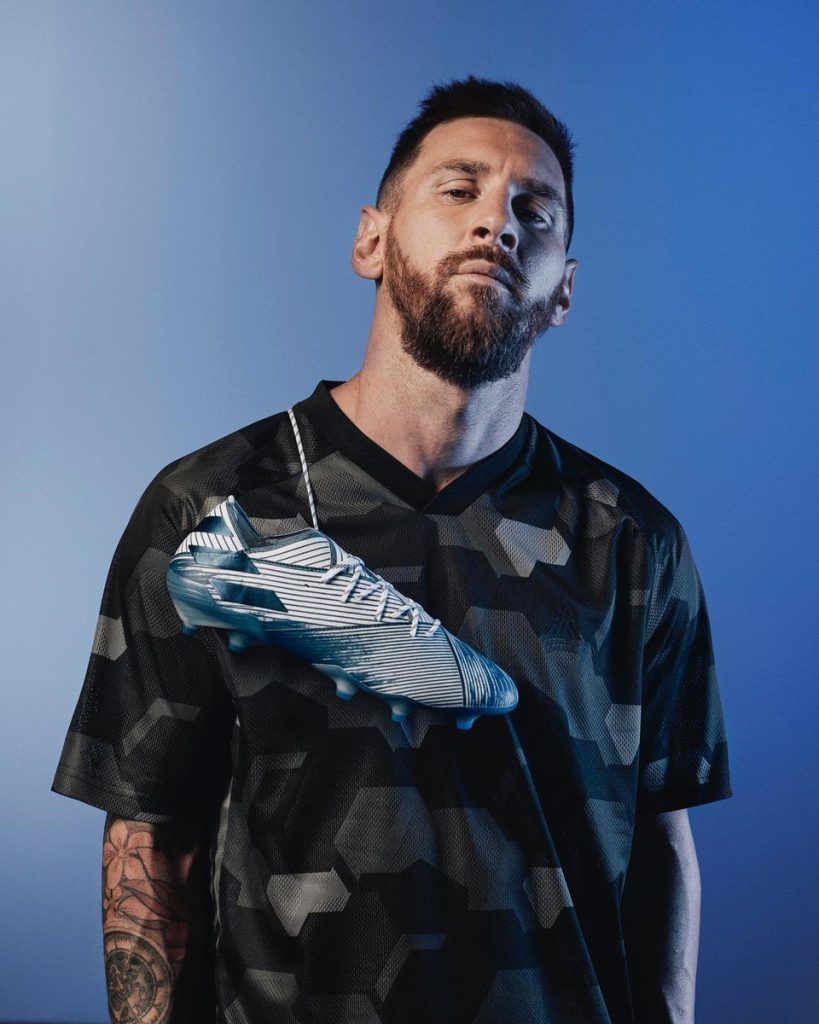 Lionel Messi's partnership with Adidas began in 2006. Since then, it has become one of Adidas' most high-profile collaborations. As part of the partnership, the sports giant has released a range of signature Messi boots and clothing lines, including the Messi Nemeziz range. The footballer has also featured in a number of Adidas' advertising campaigns. In 2017, he penned a lifetime deal with the company and, in addition to his role as a brand ambassador, has also been involved in the development and design of Adidas products. To that effect, he has worked with the company's designers to create custom boots and has also been involved in the designing of their footballs.
To sum up, the partnership between Messi and Adidas has been highly successful for both parties, with the former benefiting from the financial rewards and global exposure that come with the partnership and the latter benefiting from the ace footballer's timeless and universal appeal.
Marcus Rashford and Burberry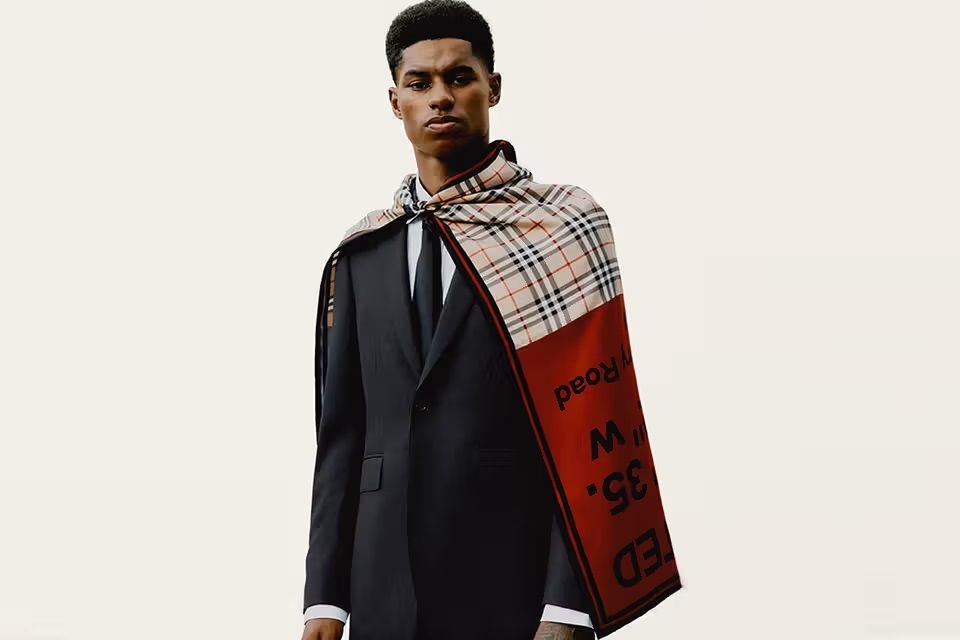 Marcus Rashford partnered with Burberry for a collaboration aimed at supporting youth charities in the UK. The partnership involves a series of initiatives designed to empower young people and provide them with the resources they need to succeed in life. Throughout the partnership, the British luxury brand has made a significant donation to Rashford's FareShare charity, which provides food to families in need across the UK.
Additionally, the company has pledged to support several other youth charities, including the Football Beyond Borders organisation which uses football to engage young people in education and personal development. Apart from social activities, the collaboration also included a fashion component, with the footballer working closely with Burberry's design teams to create a limited-edition collection of clothing. This collection included a range of t-shirts, hoodies and accessories, all of which featured a unique design inspired by Rashford's personal style and ethos.
Kylian Mbappé and Hublot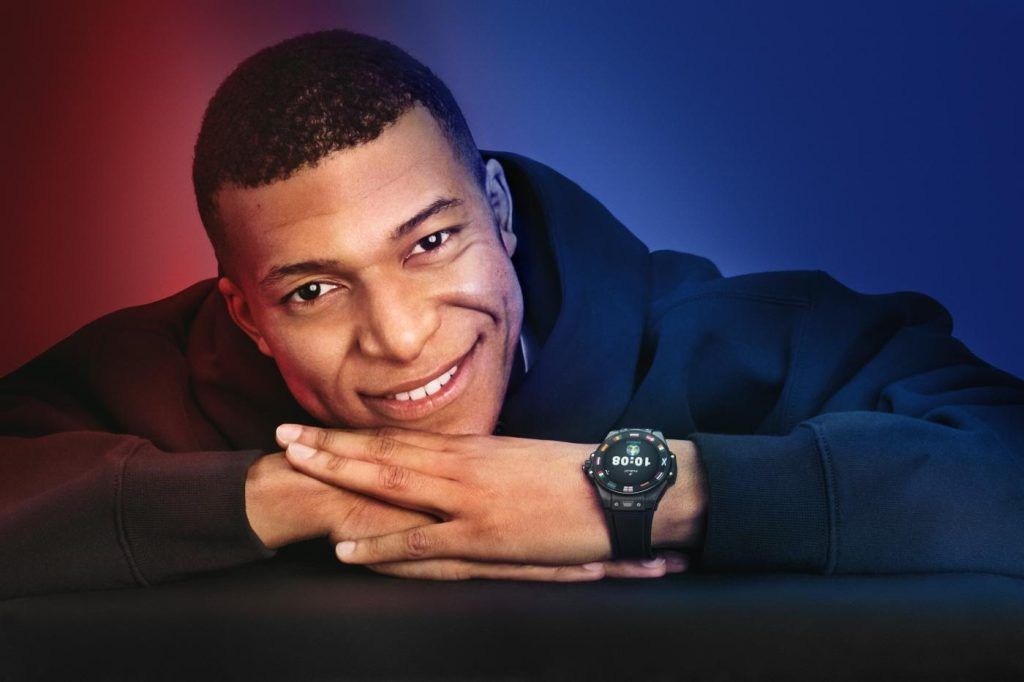 Since 2018, Kylian Mbappé has been a brand ambassador for Hublot as part of a partnership that has been highly successful in raising his profile in the world of luxury fashion. As part of the collaboration, Mbappé has featured in a number of advertising campaigns for Hublot, including the Big Bang campaign in 2019 which showcased Mbappé's speed and agility on the field. He has also worked with Hublot's designers to create a limited-edition collection of watches including the Big Bang Unico 42mm King Gold Mbappe watch. Apart from being the face of the brand, the footballer has also been involved in a number of charitable initiatives with Hublot. In 2020, he auctioned off a pair of custom Hublot watches to raise money for the fight against the Covid-19 pandemic.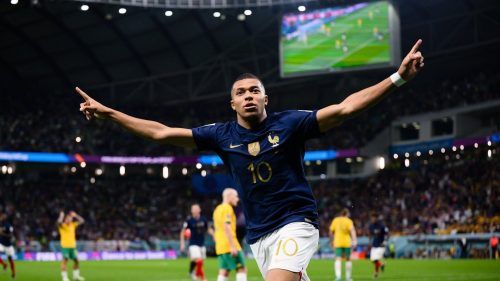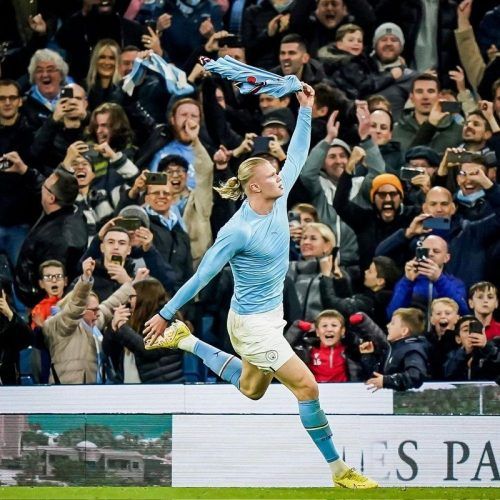 Zlatan Ibrahimović and H&M Move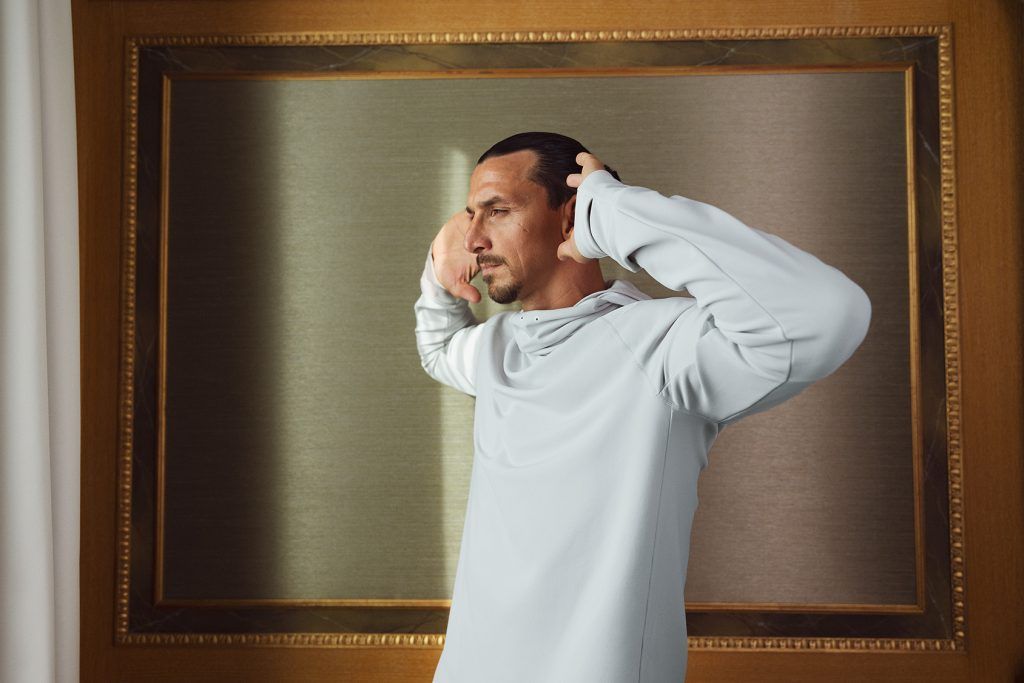 H&M Move announced a long-term fashion partnership with Swedish footballer Zlatan Ibrahimović. The athlete is all set to start his long-term commitment as a global Brand Mover for H&M Move with a campaign for Spring 2023. Launched in August 2022, H&M Move will focus on sportswear, activewear and athleisure. Given its target audience, Ibrahimović is the perfect candidate to showcase H&M Move's upcoming sports collection and footwear.
(Hero and feature image credits: Courtesy Instagram/Mo Salah)
Frequently Asked Questions (FAQs)
Question: How do fashion collaborations work?
Answer: Fashion collaborations are partnerships between two or more brands and designers/celebrities to create a collection or product line that combines their unique styles.
Question: Does Zara collaborate with football players?
Answer: As of April 2023, Zara has not collaborated with any football players.
Question: Does Nike sponsor soccer?
Answer: Yes, Nike sponsors soccer. The sports brand sponsors and provides kits for different soccer teams around the world, including popular clubs and national teams.
written by.
Sanika Achrekar
Digital Writer, Augustman
Sanika lives for fashion and skincare. She enjoys writing about style, beauty, and lifestyle. She worked as a fashion writer for Man's World India magazine. When not writing about designers and trends, she likes to shop, travel, try new Sushi restaurants, practise pilates and rewatch her comfort shows.