Father's Day is this Sunday the 18th of June and if a busy schedule has had you scrambling for last minute gift ideas for your father, Augustman has you covered with some epic (but affordable) gift ideas spanning accessories, fashion, technology, watchmaking and grooming categories curated to meet the desires of the most discerning man in your life. Father's Day Gift for the Survivalist: Dyson Zone Absolute+, $1,399
Delivering high fidelity, immersive audio with ultra-low distortion and an impressive frequency range, these Dyson Zone headphones are result of six years of research by Dyson, engineered to produce exceptional sound quality while purifying the surrounding air, combating city noise and pollution. With up to 50 hours of playback, advanced noise cancellation, and faithful audio reproduction, every note and word can be heard with exceptional clarity. Furthermore, remember the time when your father was the one who left the safety of home to make food runs during that nasty Covid pandemic that killed 6 million worldwide? Dyson Zone's innovative filtration system and air delivery mechanism actively purify the air as you wear them. The compressors in each ear-cup draw air through dual-layer filters, capturing 99% of particle pollution as small as 0.1 microns. A potassium-enriched carbon filter specifically targets acidic gases associated with city pollution, such as construction fumes and stale air in public transportation systems. Furthermore, its advanced Active Noise Cancellation (ANC) system with eight built-in microphones, can reduce the sound of the city by up to 38 dB, meaning your father can "rest his eyes" in front of the television in greater comfort and piece.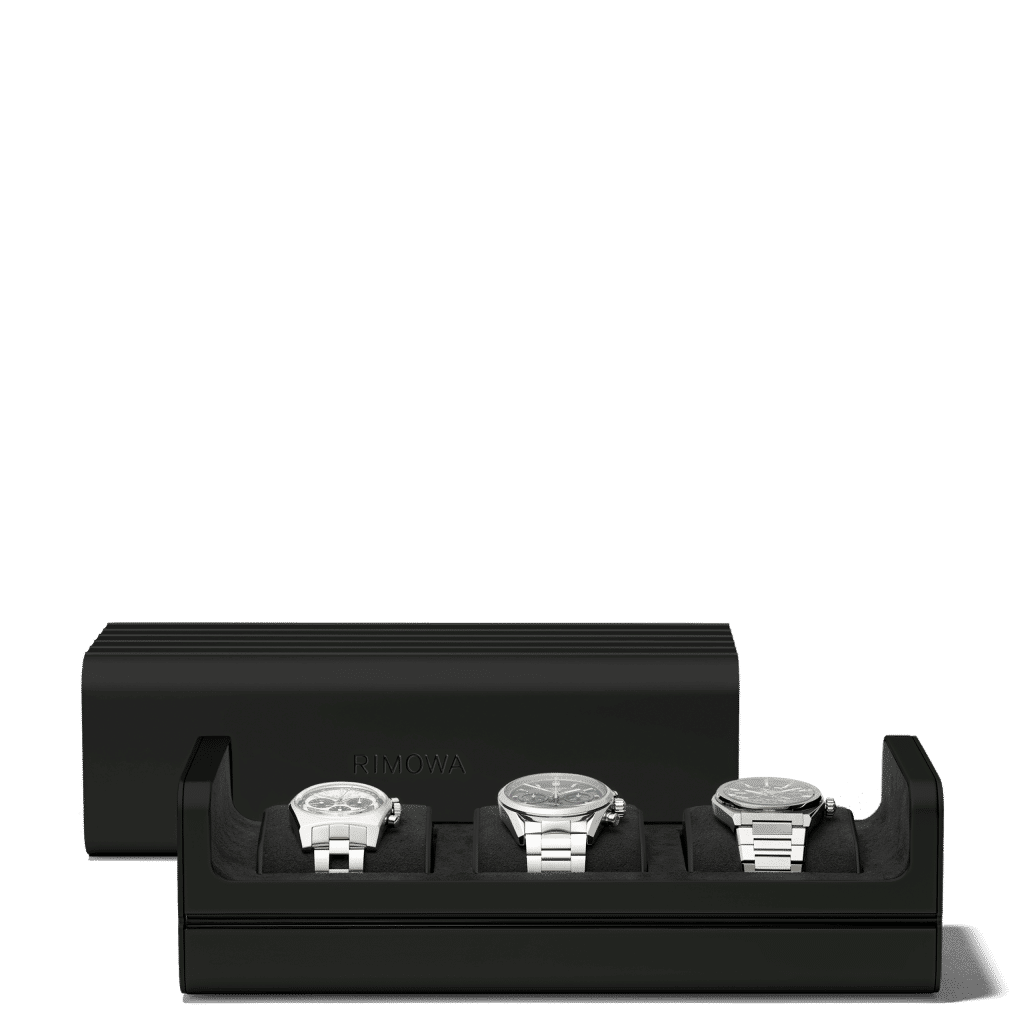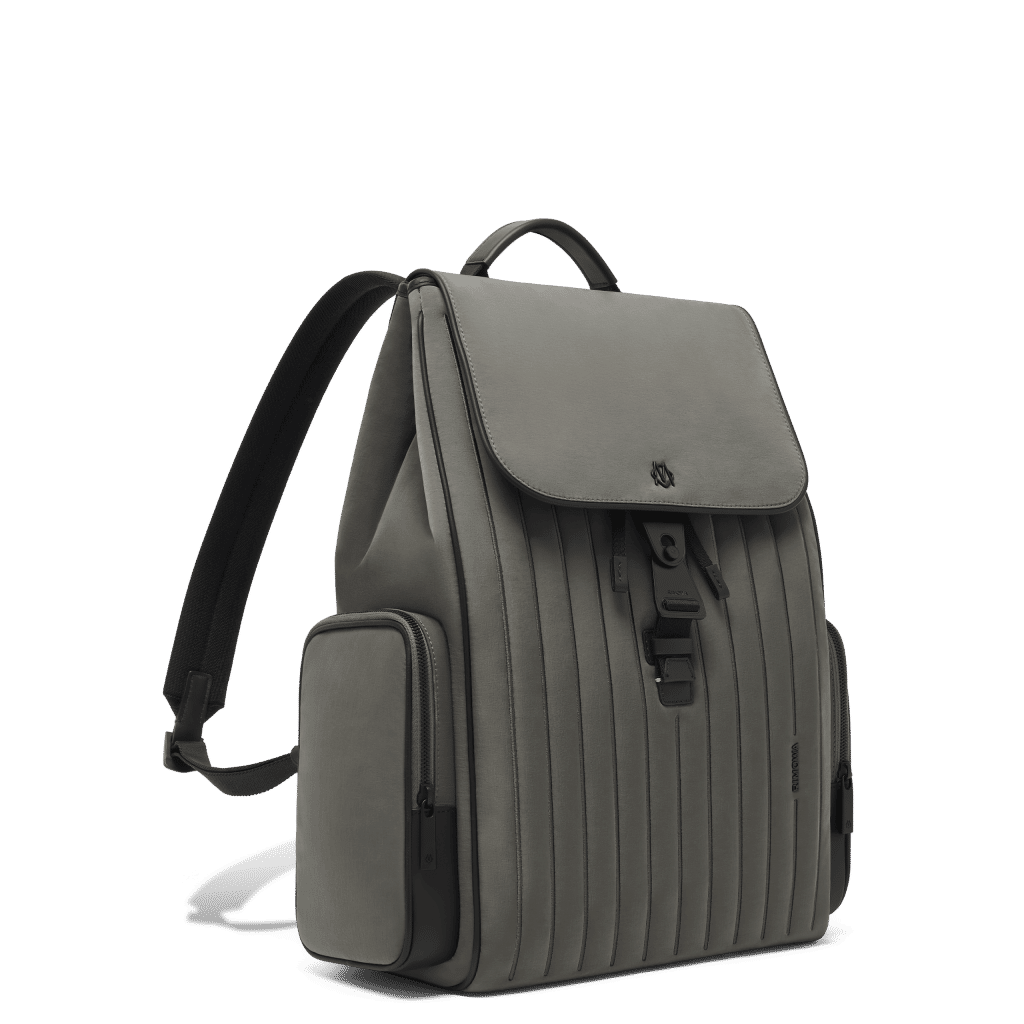 For the Father Who Does The Heavy Lifting: Rimowa, Never Still series
Pamper and celebrate Father's Day with a selection of exquisite offerings from Rimowa with timeless and practical pieces are sure to bring joy and delight to our cherished fathers. Since he's the guy who carries all the various knick knacks the women in his life don't want to carry, you can make his travels as the family "pack mule" a little more elevated with the new essential seasonal colours – Cedar, where the robustness of Cedar exudes modern chic masculinity. For those who would like to opt for an ultimate daily companion, reward dad with the new lightweight Never Still Flap Backpack, available in Slate and Black to choose from. The practical design completed with padded webbing straps, and a matte black leather-made reinforced bottom to offer protection when placed on the floor would undoubtedly capture the hearts of fathers everywhere.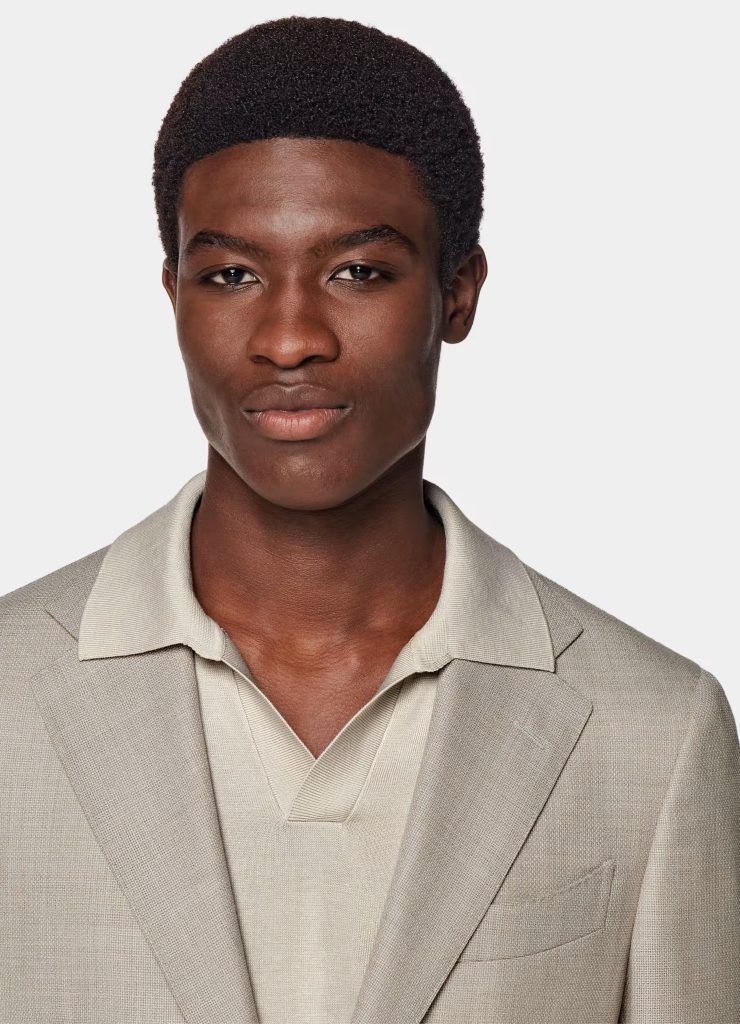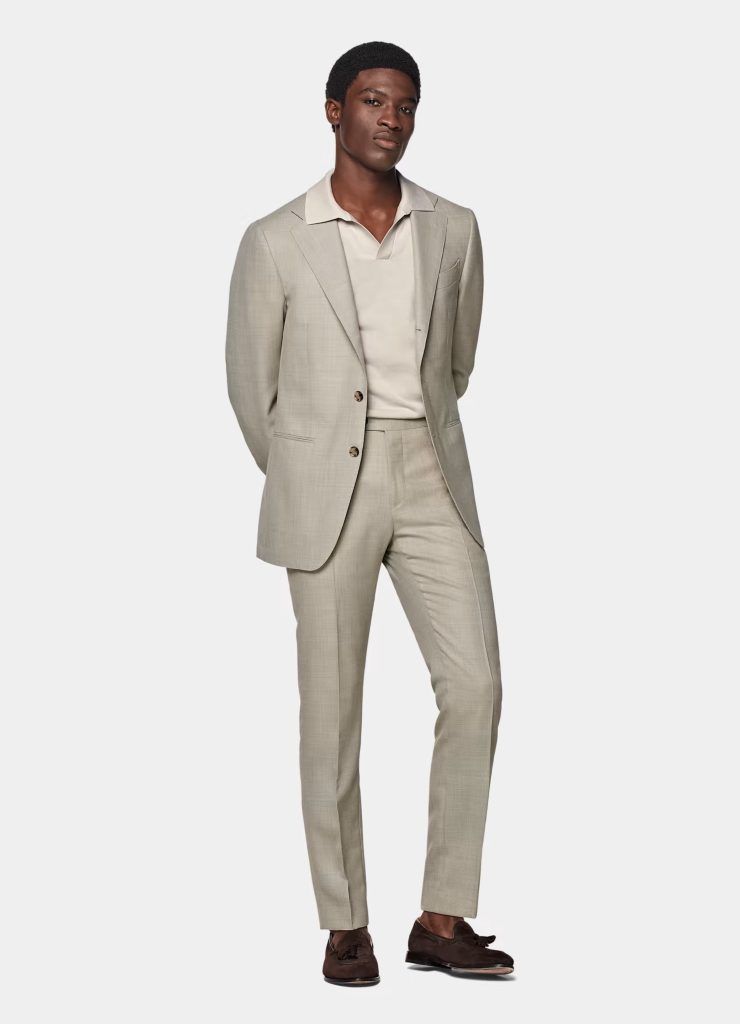 For the Father Who Looks Fantastic in a Suit: Suitsupply Sand Havana Suit, $1089
Made in Linen Cotton by Di Sondrio, one of Italy's most experienced and revered cotton fabric weavers with 120 year legacy, this Suitsupply Sand Havana Suit with no shoulder padding for a more casual yet put-together look is probably one of the most versatile ensembles we've come across. Even if your father is not a daily suit wearer, the Sand Havana worn as separates and paired with denim jeans is the ultimate smart-casual look that will brook no complaints even at the most exclusive restaurants and clubs. Furthermore, the versatile Havana blazer in an easy-to-style light brown shade, features mid-rise, slightly tapered Brescia trousers for everyday comfort and though available as a full suit or separates – get that man in your life the whole look because he's worth it.
To give your father gets the perfect fit, visit their store at Ion Orchard, #03-15.

Pair His Sand Havana Suit with Tod's Slip-On, $1050
Created for the summer season as a leisure shoe par excellence, the Tod's Spring-Summer 2023 menswear slip-on is characterised by a soft silhouette and minimal clean design. The sole in rubber and raffia is covered with distinctive rubber pebbles which are also on the heel, making these slip-on suitable for a casual look, while the upper recalls that of a classic style loafer or slip-on thus retaining a more traditional appearance. The functional lightweight loafer that combines a rubber sole with refined materials, down to the expertise of Tod's craftsmen who have innovatively applied the manufacturing techniques traditionally used in glove-making. Their process of production requires a high level of skill, and the sewing of the pieces are done by hand.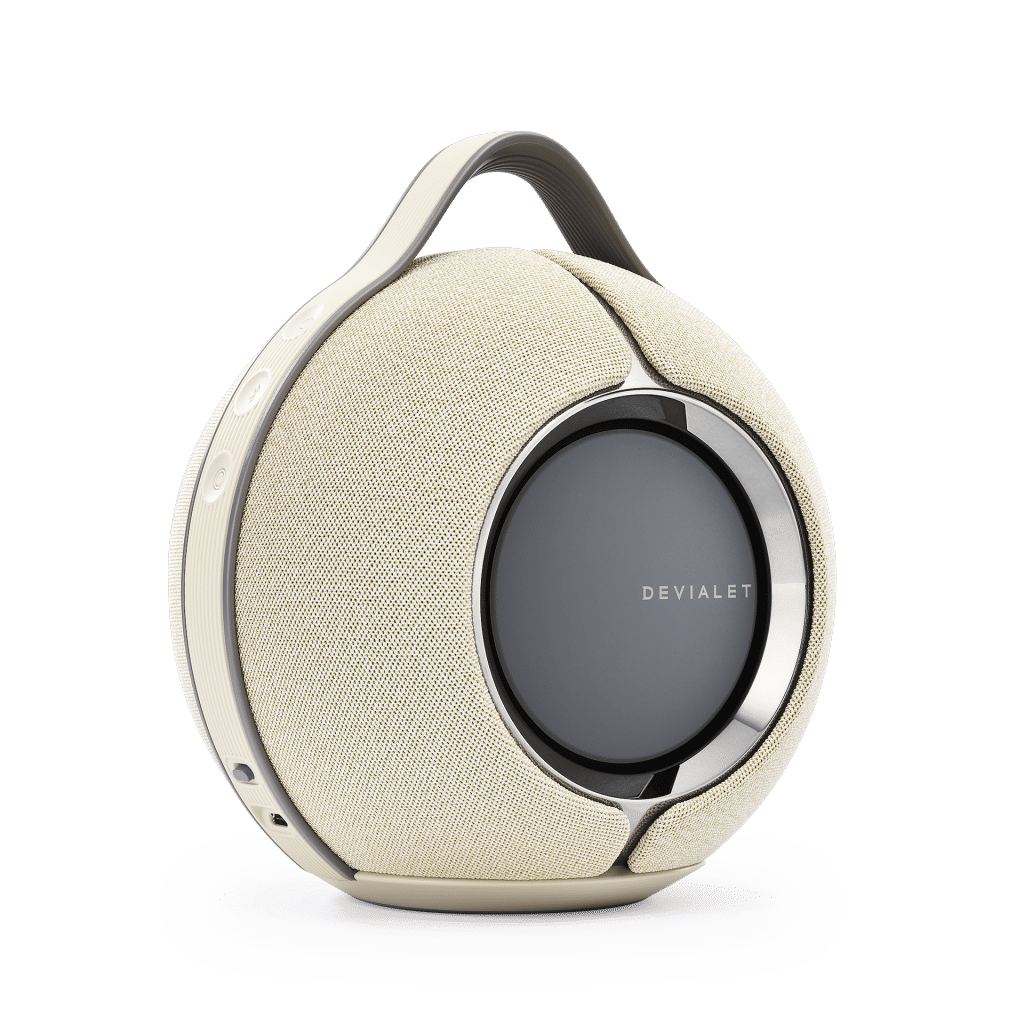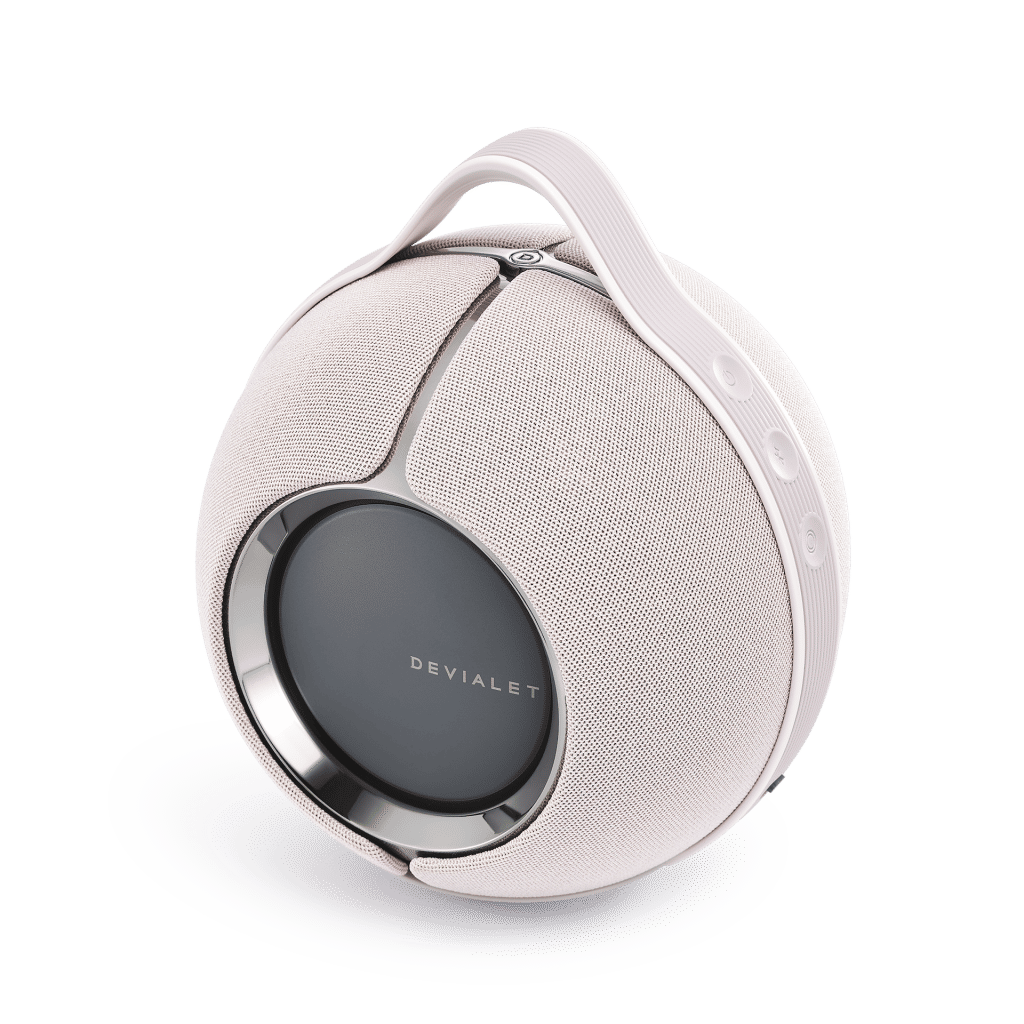 For the Father Who Loves Movie Composers: Devialet Mania, Seasonal Colour Exclusive Edition, $1,560
Devialet Mania is the French Audiomaker's portable smart speaker that delivers adaptive, expansive 360° for a state-of-the-art listening experience in a compact, portable form. Active Stereo Calibration using four microphones and embedded intelligence capabilities to allow Devialet Mania to automatically adapt the audio rendering to suit its surroundings – this means that dad gets to disappear into the stirring symphonies of Hans Zimmer and John Williams instead of messing with audio settings and set-up all day. When Devialet Mania is placed in the centre of a room, 360° stereo mode is automatically activated. If positioned near a wall, two full-range speakers at the rear kick into gear to seamlessly reinforce the two speakers at the front, creating a wide and powerful soundstage for unrivalled, on-the-go listening. With four full-range drivers and two Speaker Active Matching powered sub-woofers in a push push configuration, Devialet Mania delivers powerful stereo sound with booming bass, warm mids and crisp trebles with frequencies as low as 30Hz and as high as 20,000 Hz.

The Splurge – For the Father Who Loves Star Trek: Lenovo Yoga Book 9i, from $3,699
Powered by 13th Gen Intel processors, the latest lineup is designed and engineered for on-the-go types. The exceptionally flexible Yoga Book 9i is the world's first dual full-sized OLED screen laptop, weighing 1.34kg and as thin as 15.95mm. We call it the Star Trek Next Generation computer because typing on the OLED virtual keyboard is what famed industrial designer Michael Okuda (who designed the bridge of the Enterprise 1701-D) imagined for Gene Roddenberry's famous universe. Dual displays of the Lenovo Yoga Book 9i elevate productivity and support the multi-faceted demands of creators, as users looking to multitask can easily view various files on both windows simultaneously without needing to carry around an additional display. With new technology pioneered by Lenovo, Multimode+ enables the Yoga Book 9i to instantly take whatever form, orientation, or mode that a creator needs – from a laptop, tablet, or display to the brand-new Book, Scroll and Tent modes, supported by 360o soundbar hinge.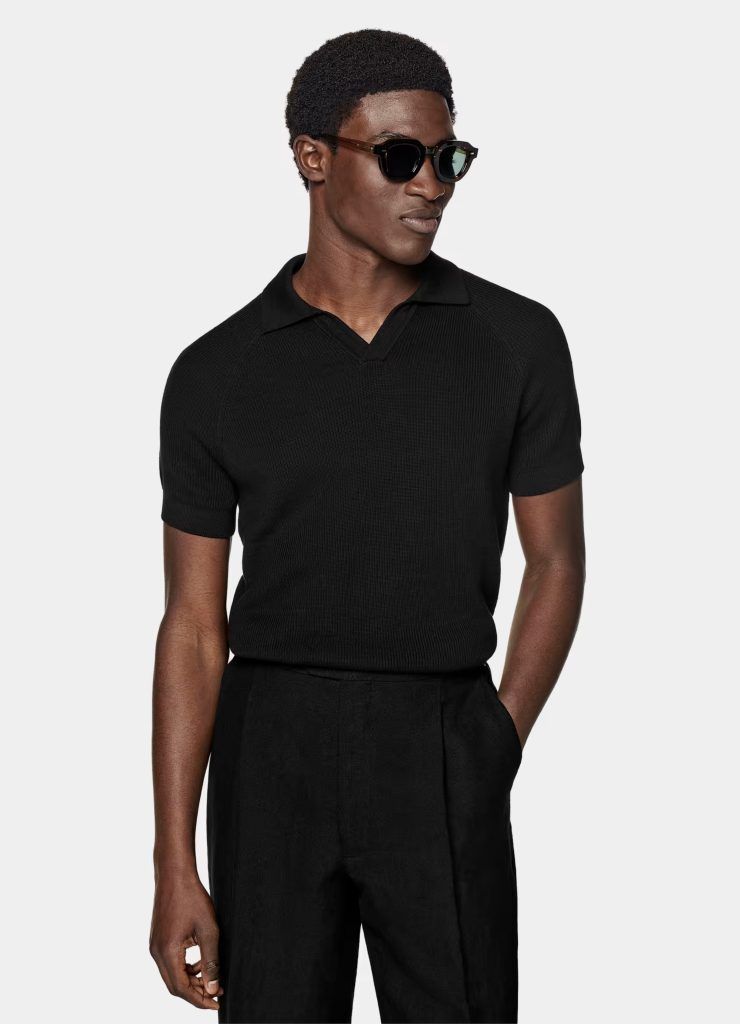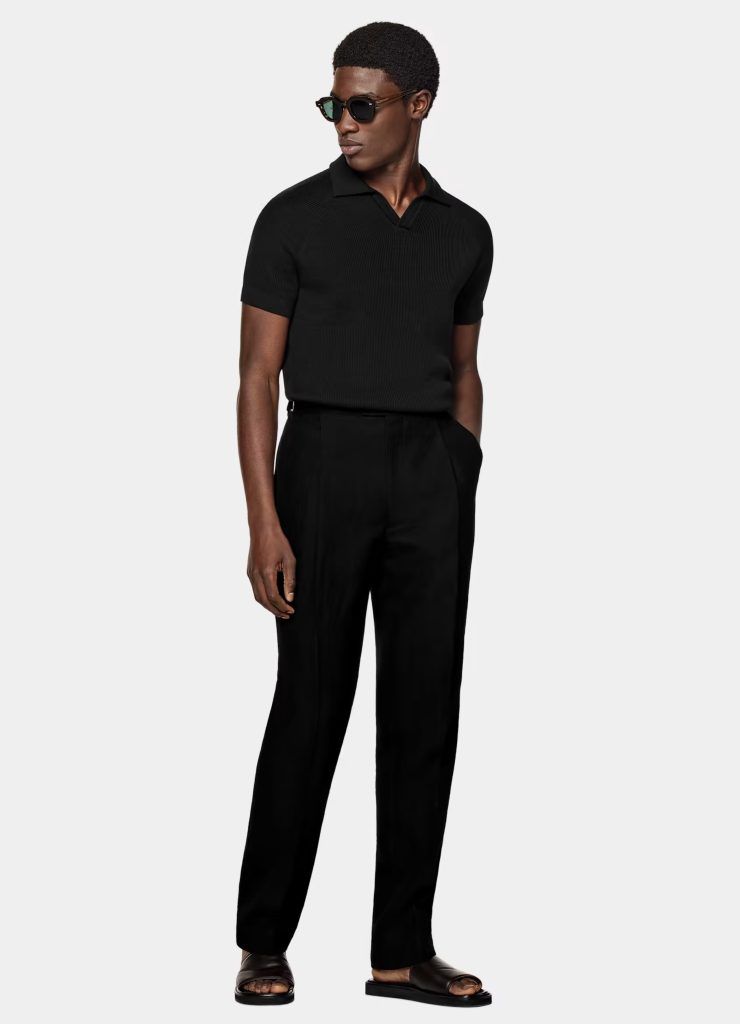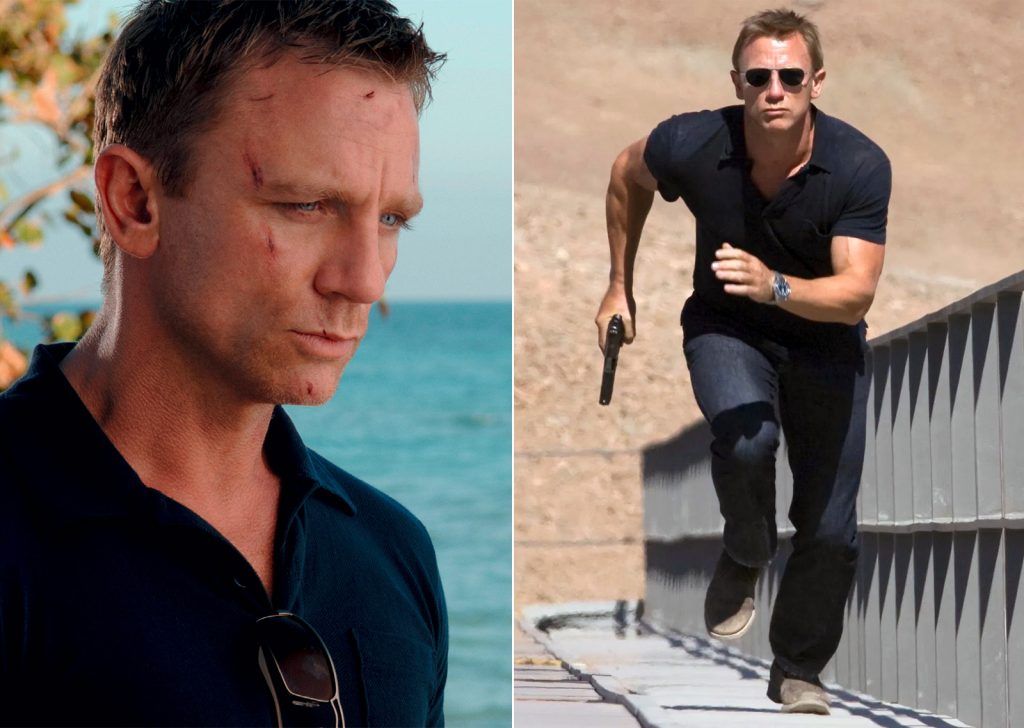 For the Father Who Wants to Look Like a Bad Ass: Suitsupply Ribbed Buttonless Polo Shirt
Whether it's on its own or under a blazer, this Suitsupply ribbed buttonless polo shirt gives any look an element of depth & texture while losing none of the classic versatility & comfort. Loosely tapered body hides any potential paunch or belly while elastic sleeve holes ensure a fitted look around the biceps, giving you that unmistakable Daniel Craig ala James Bond vibe.
To give your father a more hands-on experience with Suitsupply, visit their store at Ion Orchard, #03-15.
[Shop Suitsupply Ribbed Buttonless Polo]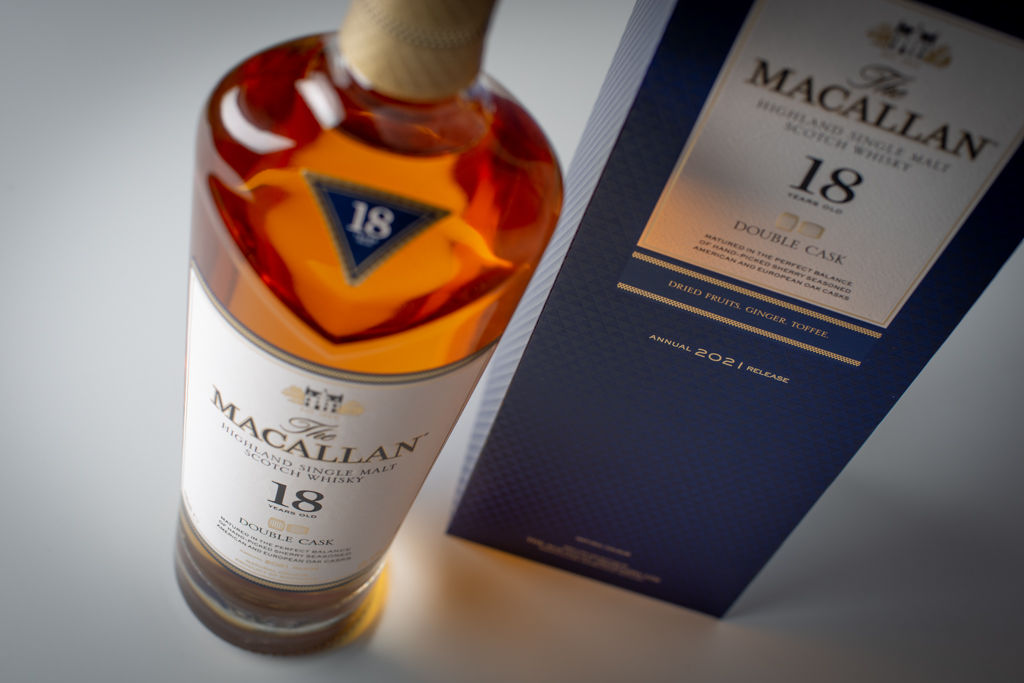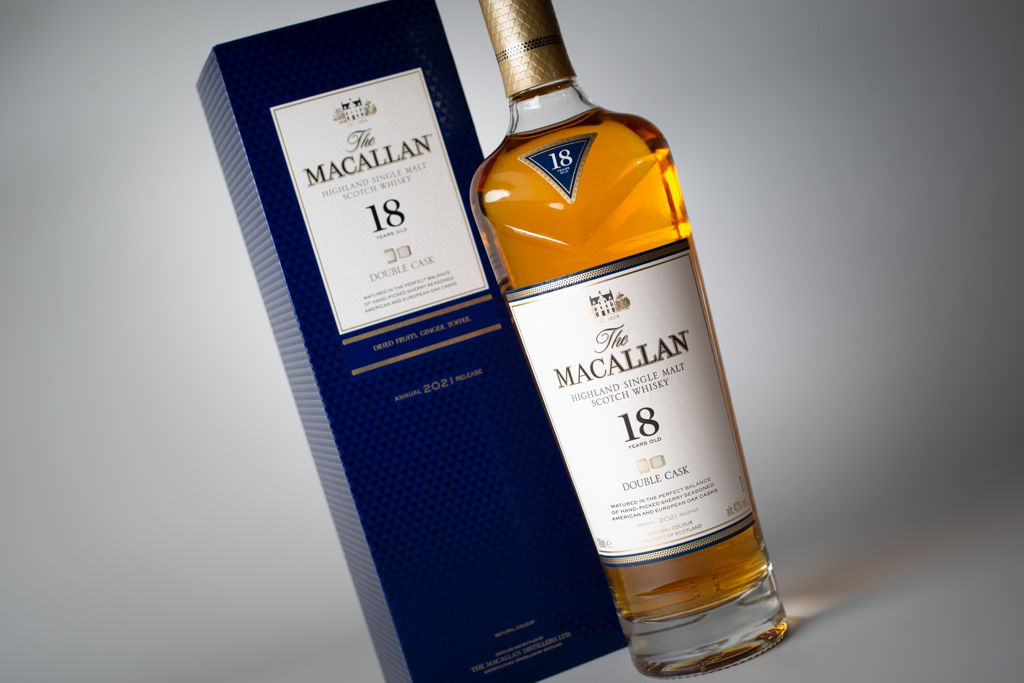 For the Father Who Appreciates A Good Drink: Macallan Double Oak Cask 18 Years Old, $515
With Father's Day fast approaching, it is the perfect occasion to honour and celebrate the father figure in your life – with the gift of a spirit that is as unique as his own. Two oaks, creating the perfect harmony within one exceptional single malt whisky. Macallan Double Cask whiskies are aged in two types of oak, in specially selected hand-crafted casks seasoned with dry Oloroso sherry. American oak imparts delicate flavours of vanilla, citrus and butterscotch. European oak delivers the unmistakable subtle spice of The Macallan. With golden hues heightening the colour of the whisky and reflecting the key flavour notes of treacle toffee, sweet ginger, dried fruits and nutmeg, The Macallan Double Cask 18 Years Old stands proud as an exemplar of the distiller's extraordinary craftsmanship.
[Shop Macallan Double Oak Cask 18 Years]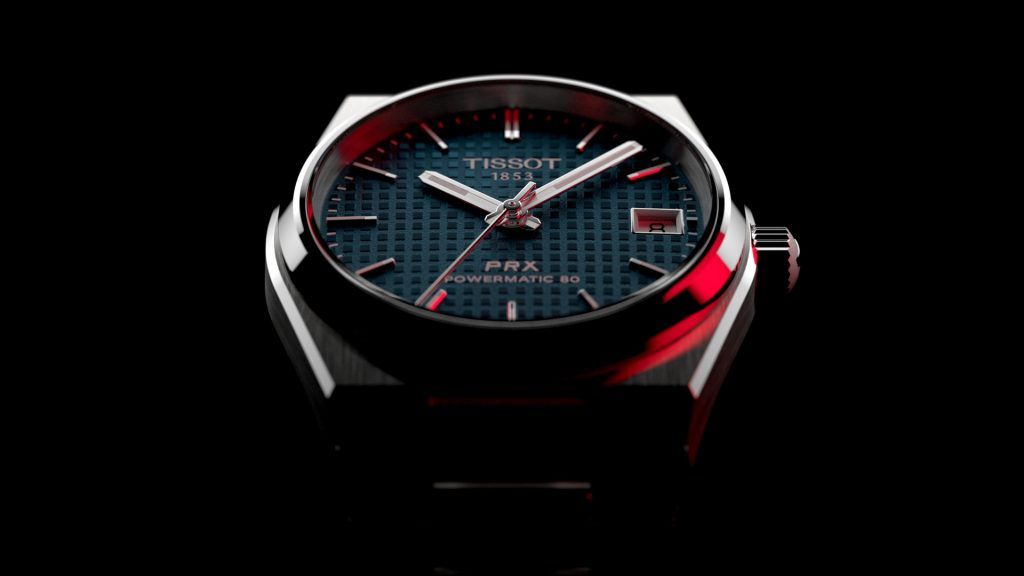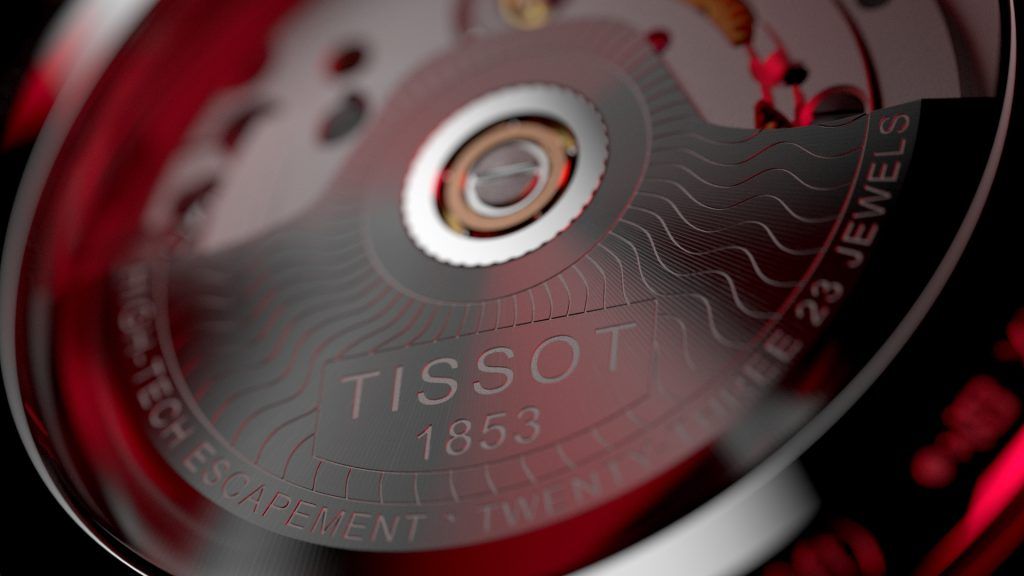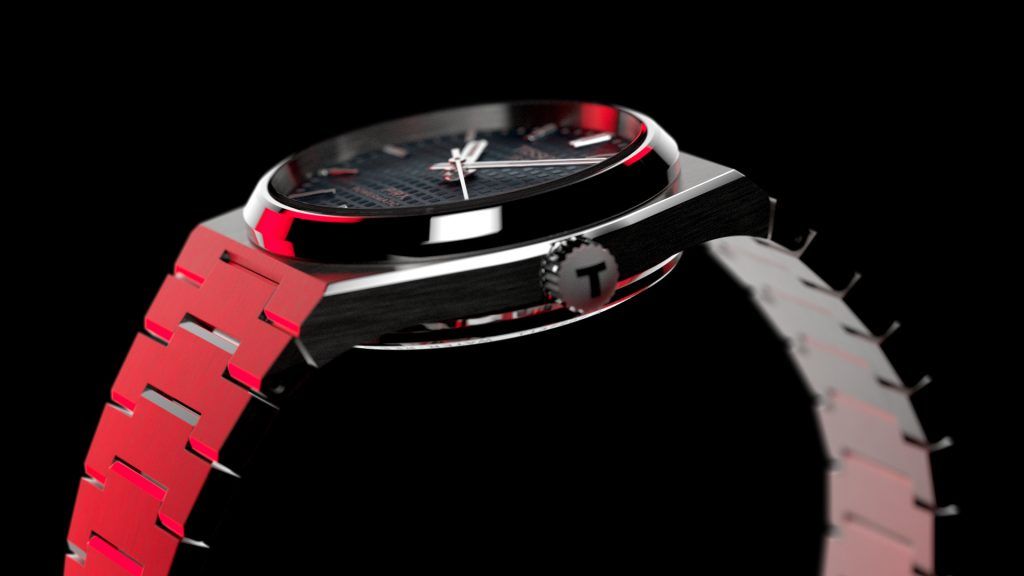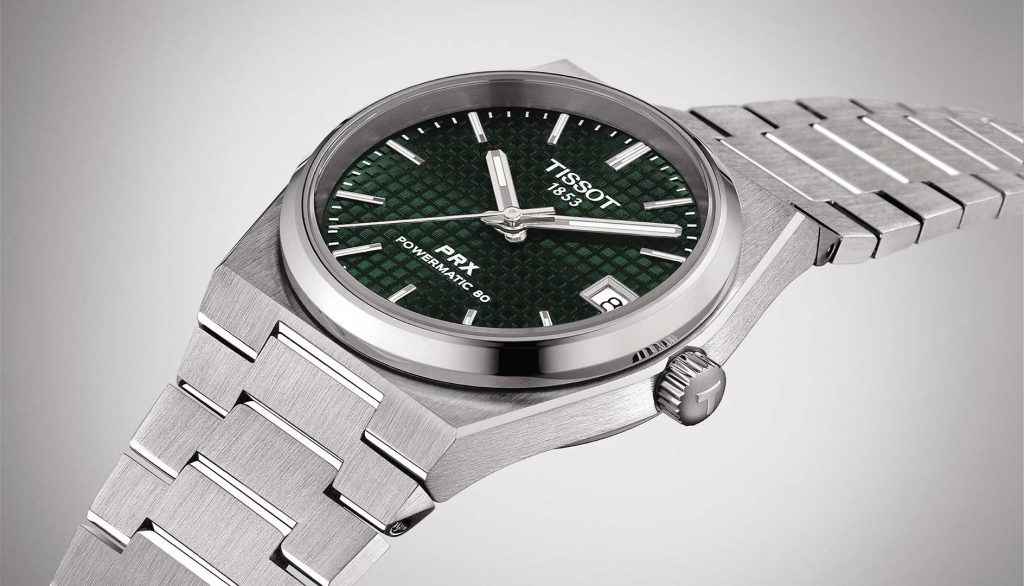 For the Father Who Wants a Dressy yet Daily Timepiece: Tissot PRX 35mm, $990
Known for its blend of tradition and modernity, Tissot has launched the retro-tastic PRX 35mm automatic – the watch everyone has been waiting for! Drawing inspiration from the iconic 1978 model, the Tissot 35mm breathes new life into this timeless design, seamlessly blending vintage charm with modern functionality. By returning to the original case size and now incorporating an automatic movement, Tissot expands its offering while staying true to its authentic roots. This watch is a must have for collectors and style enthusiast alike.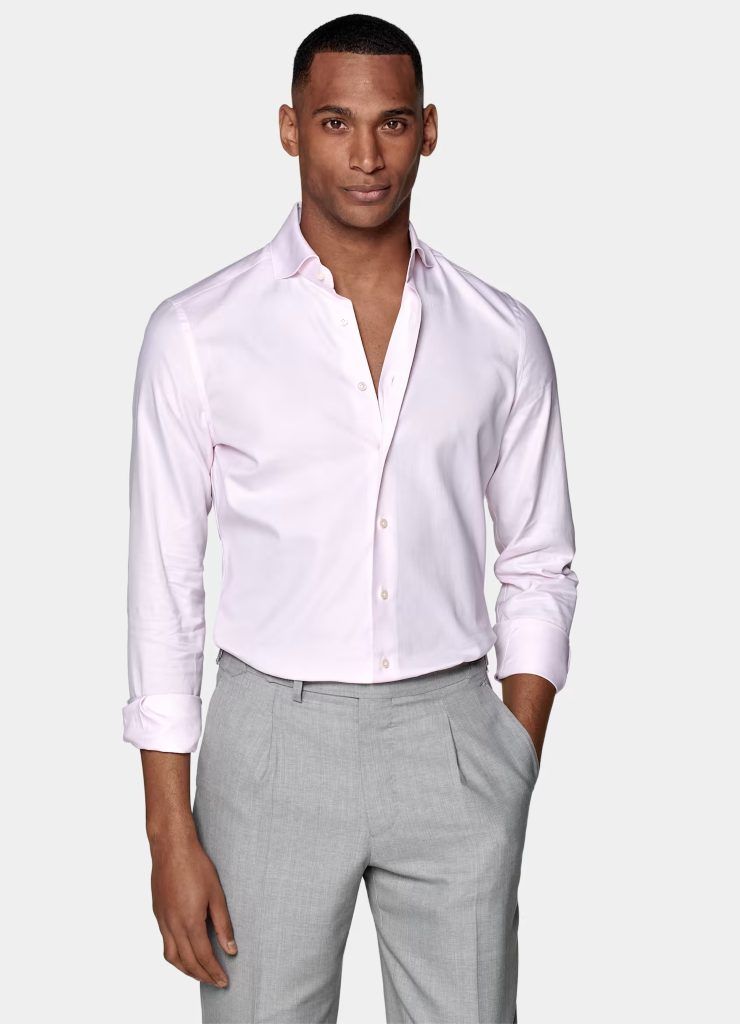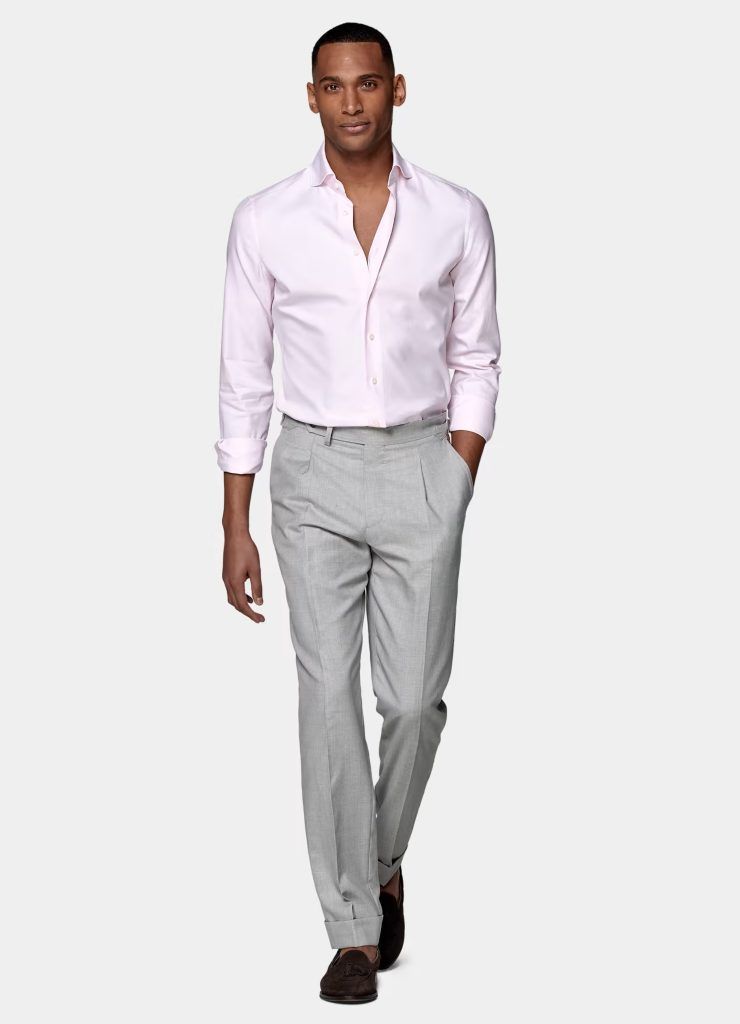 For the Father Confident in His Masculinity: Suitsupply Pink Royal Oxford Slim Fit Shirt
A classic slim fit button-up with a versatile curved cutaway collar, this vivid Pink Royal Oxford Slim Fit Shirt is the perfect way to infuse your look with some bright seasonal colour. Slim fit with a semi-tailored fit for a slightly tapered waist, this shirt will make trim down daddy's "dadbod" visually. If your father is already fit, then this Suitsupply Pink Royal Oxford Slim Fit Shirt enhances what he has with broad shoulders tapering down to a V-shaped physique.
And if he needs to know for sure that pink is his colour, visit the Suitsupply store at Ion Orchard, #03-15.
written by.
Jonathan Ho
Managing Editor
Jonathan Ho might have graduated with a business degree but he thumbed his nose at commerce and instead opted for a harder life in journalism. He edits Augustman, a title he first joined when he became a writer after a career in advertising and now, earns a living writing commentaries on the luxury industry.