Since its debut in 1966, the Force 10 collection has been the ultimate posterboy for sport and unisex jewellery, designed as an ode to the extreme power of wind and the courage of sailors. This year, Maison FRED continues to prove its status as the symbol of sporting values – teaming up with the toughest tournament in the world of tennis, The French Open, also known as the Roland-Garros. Named after French aviator Roland Garros, the namesake tournament becomes a muse for the French jewellery Maison in this capsule collection. "The spirit of surpassing oneself and a sporty chic style have always characterised Force 10. The union of the iconic bracelet and the legendary tournament was self-evident," FRED professes.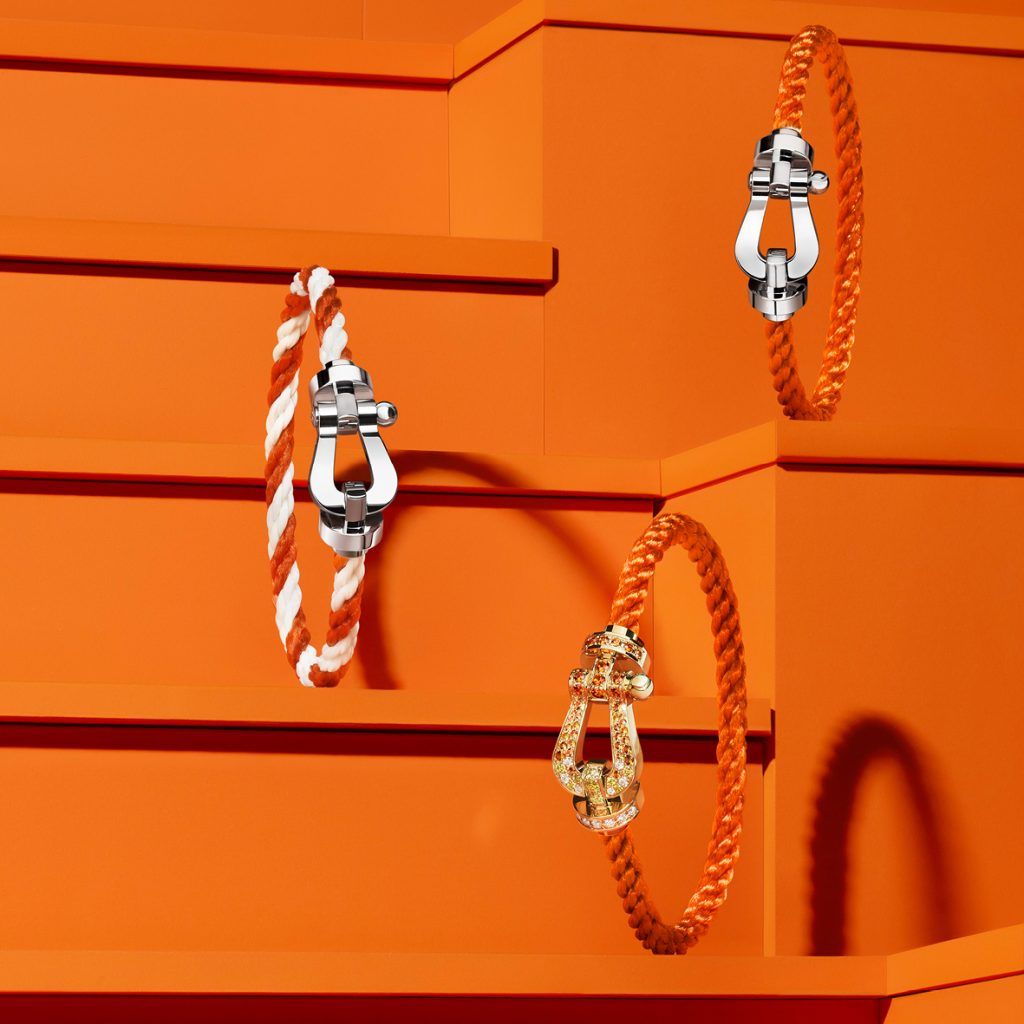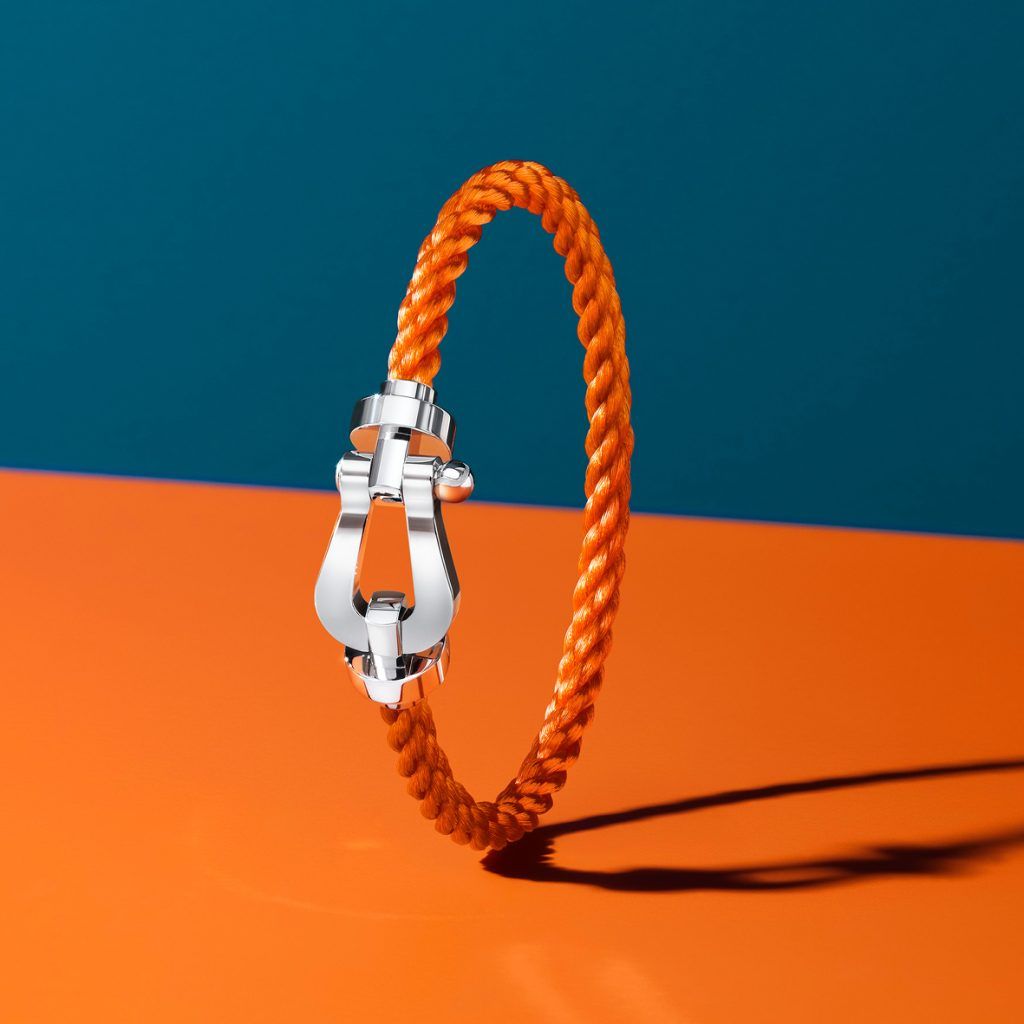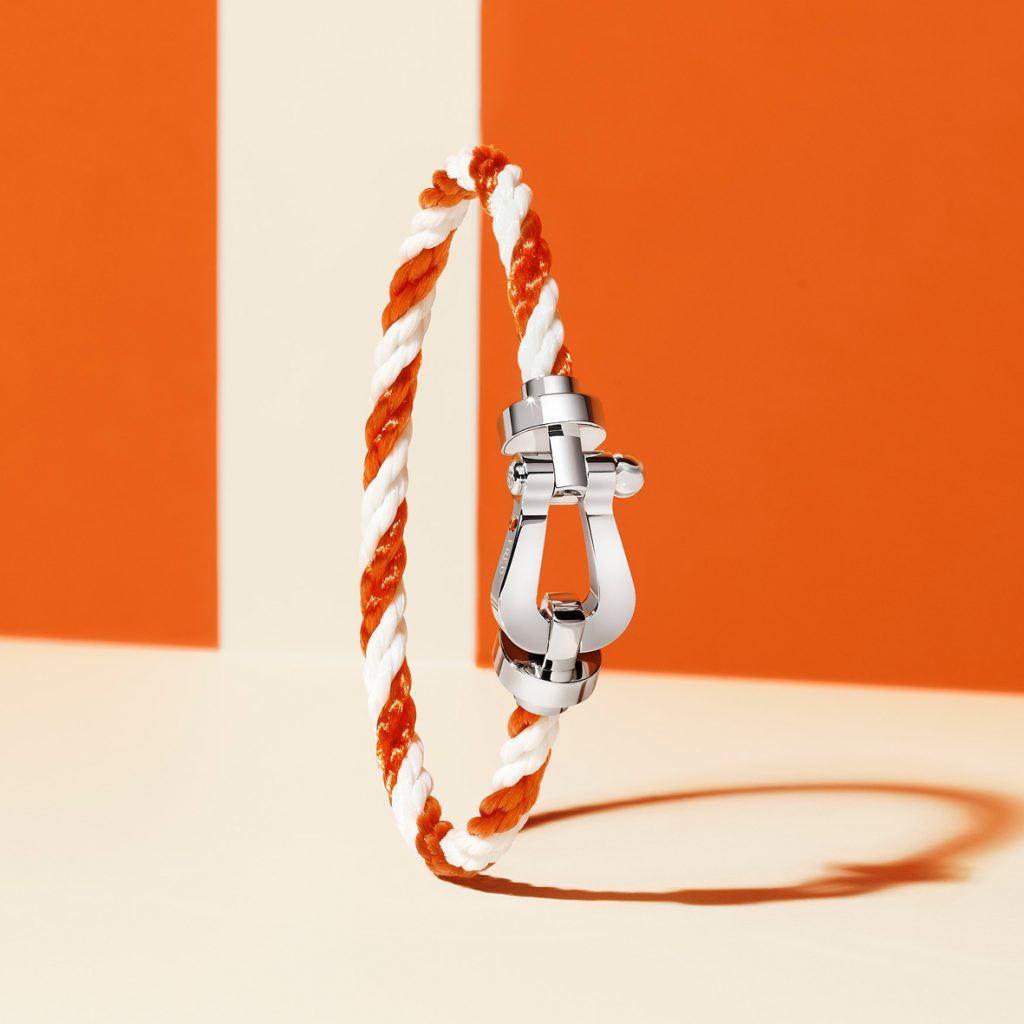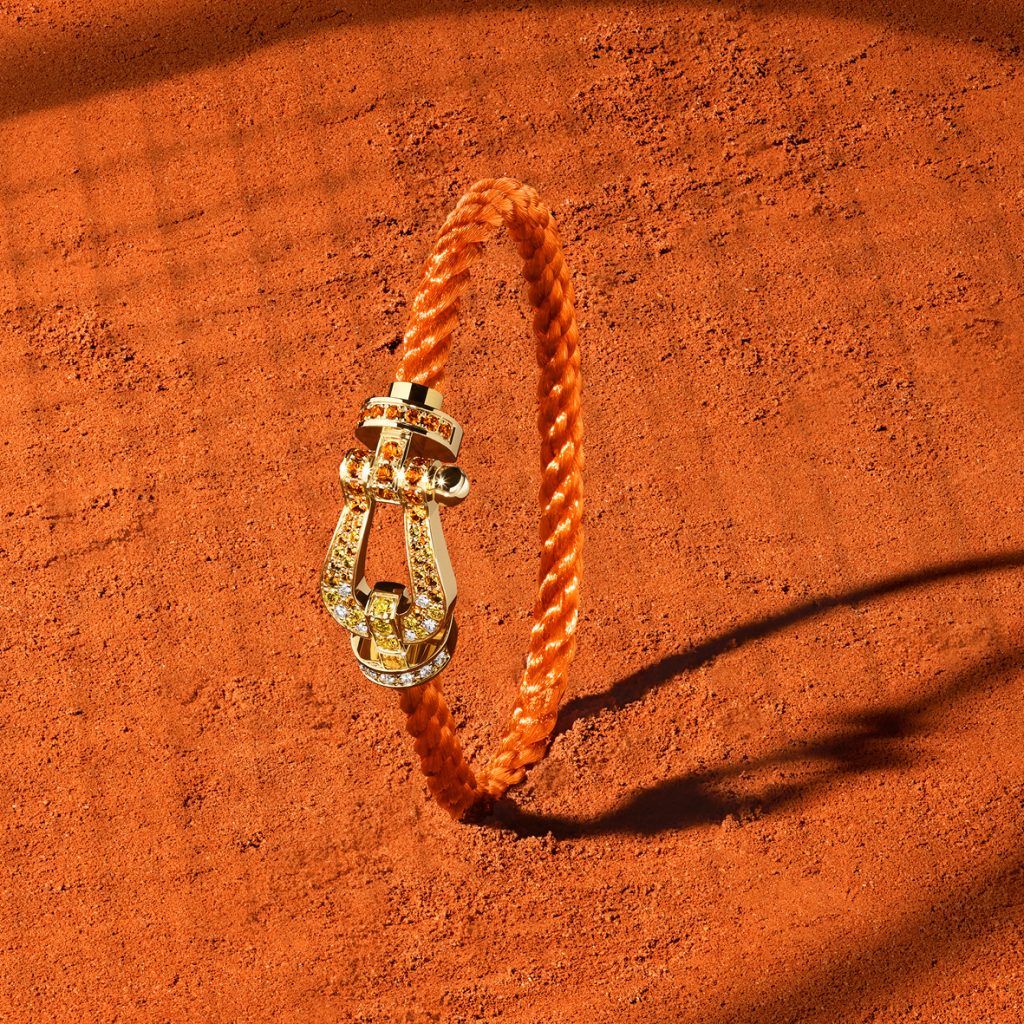 Here, the essence of Roland-Garros tournament permeates the series, with its colours being the common thread: the terracotta of the clay, the white of the lines that crisscross the courts, and the profusion of hats in the stadium's stands and walkways manifest themselves in the details. "FRED translates this unique blend of elegance and casualness through two new Force 10 buckles. As if evoking the clay glowing beneath the sun with the power of an overhead smash, the first combines yellow gold with a pavé of 64 white and yellow diamonds, citrines, yellow sapphires, and spessartite garnets. With the clarity of a categorical ace, the second is an ultra-refined version in white gold," the brand elaborates. Other influences of the legendary tournament, the nature of the competition, also appear in the form of a tennis ball motif engraved on the ball on the side of the buckle. On the reverse, a terracotta-hued garnet, referencing the distinctive shade of the tennis courts, is set like a hyphen between the name of FRED and the contrasting dual-tone logo of the Roland-Garros tournament. Celebrating the start of an eminent collaboration, FRED adds an exclusive edition into the repertoire: an iteration in two-tone white and terracotta braided cable. Interchangeable with and versatile like the other Force 10 models, these new genderless bracelets are the perfect playing partners for an athleisure top down or smart casual fits.
Available at The Shoppes at Marina Bay Sands, #B1-115 and FRED official site.
written by.
Amos Chin
Senior Writer (Print & Digital)
Fashion and beauty enthusiast, Amos covers the style and grooming beats within his title and occasionally handles the styling and art direction of sundry advertorials. Powered by a visual communication degree, a diploma in fashion, and years of experience in content strategising, the Gen Z knows a thing or two about producing intriguing content. Work aside, he really enjoys talking about true crime stories and tattoos (he has a couple of them).