During Milan Fashion Week, creative director of Bottega Veneta, Matthieu Blazy presented his sophomore collection, set against an exuberant backdrop by Gaetano Pesce, who was given creative carte blanche to produce a temporary site-specific artwork as show space.
As the stage exhaled a contemporary air intrinsic to Pesce's oeuvre, the runway showcased Blazy's finesse in melding minimalism, heritage and quality with Bottega Veneta's anti-branding vision. The latest bag silhouette in the Summer 2023 collection, the Andiamo perfectly embodies this ethos.
WITH PRAGMATISM, TIMELESSNESS AND THE "CRAFT IN MOTION" PRINCIPLE INTEGRAL TO BLAZY FOR BOTTEGA VENETA IN MIND, THE CREATIVE DIRECTOR TAPPED ON SOFT TAPERED VOLUME AND ROUNDED CORNERS FOR FLUIDITY AND UNDERSTATED SOPHISTICATION.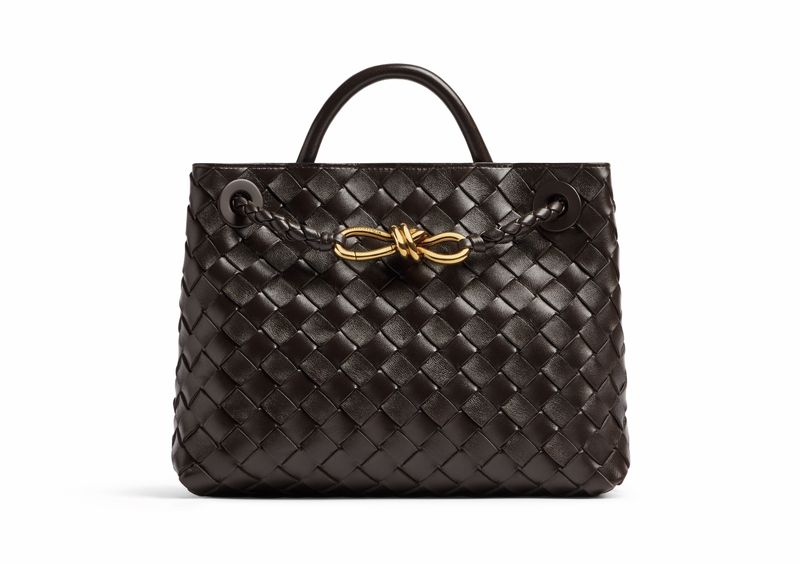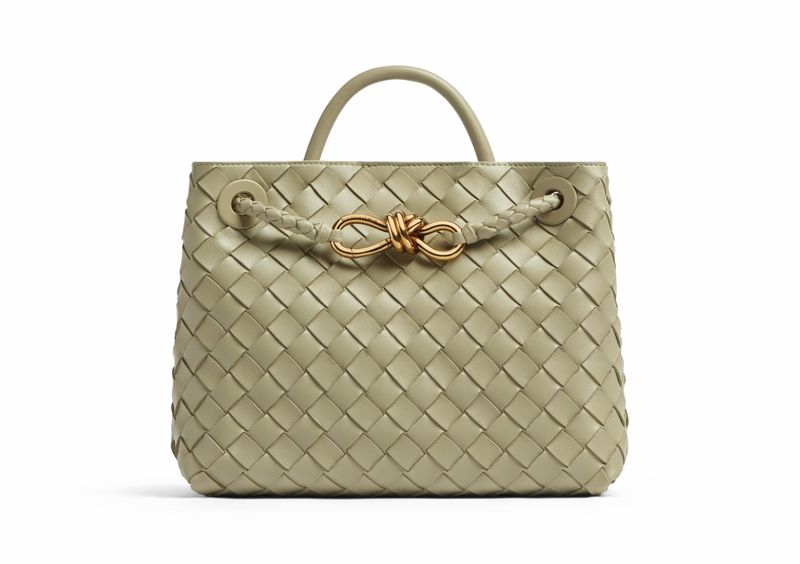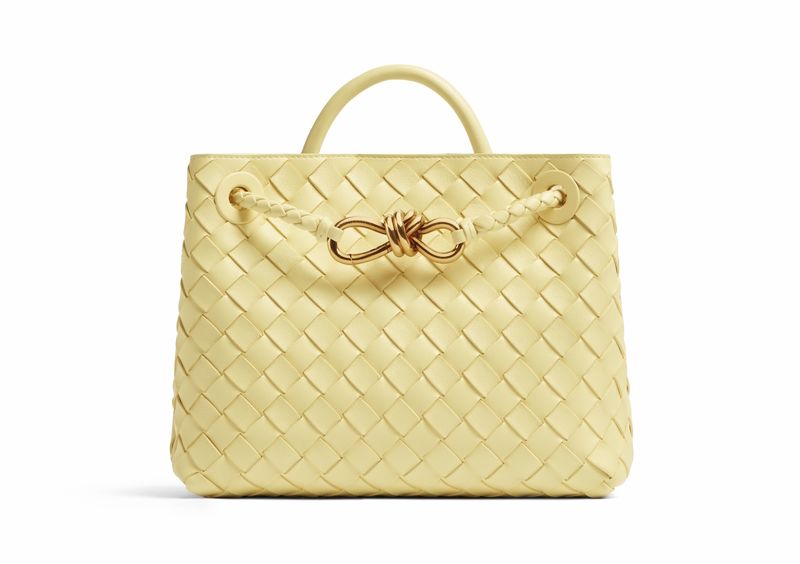 Referencing its name Andiamo (which directly translates to "let's go" in Italian), the tote is conceived to be a perennial essential for your everyday commute ‒ a tribute to "going places" as the brand calls it. With pragmatism, timelessness and the "craft in motion" principle integral to Blazy for Bottega Veneta in mind, the Creative Director tapped on soft tapered volume and rounded corners for fluidity and understated sophistication.
"Aptly named after the sensation of movement, the bag is as elegant as it is functional," Bottega Veneta highlights. Featuring a new expression of the signature intrecciato technique, the paper calf-leather top handle with shoulder straps also boasts a decorative braided strap adorned with a metal hook that harks back to the Knot family, a legendary series within the Maison.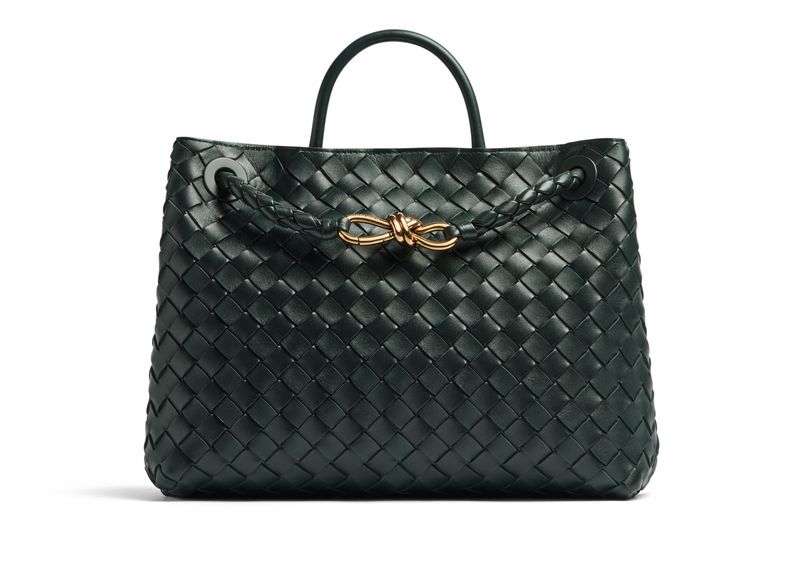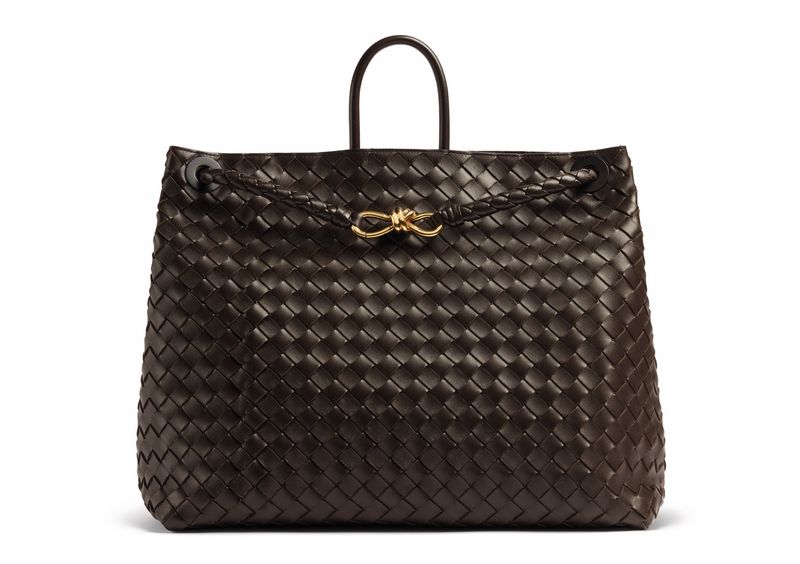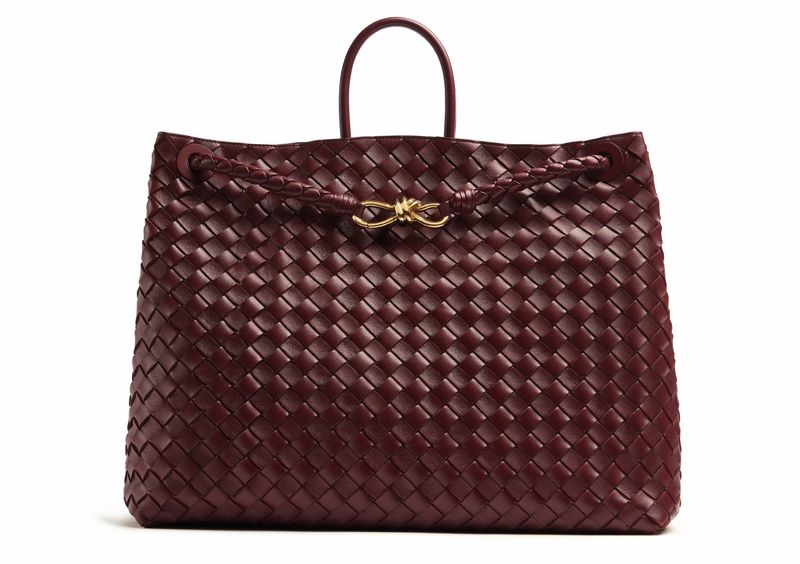 These elements only continue Blazy's mission to preserve the brand's legacy. Available in small, medium and large with various colours like Glacier (light teal), Fondant (dark brown), Barolo (maroon), Travertine (beige green), Inkwell (dark blue), Ice Cream (pale yellow) and White, the structural yet soft, dynamic design is a vision for elevated everyday living, fitting into the modern tailoring and versatile footwear seen throughout SS23 offerings.
(Images: Bottega Veneta)