The MET Gala 2023 will be dedicated to the legacy of Karl Lagerfeld – one of fashion's most important men. For those living under a rock, the first Monday of May hosts the most important fashion event of the year and this time, the theme will be honouring the late French designer. The event will also include an exhibition titled 'Karl Lagerfeld: A Line of Beauty' to celebrate the iconic designer's career.
Interesting: The co-chairs for this year's #MetGala are Michaela Coel, Penélope Cruz, Roger Federer, Dua Lipa, and Anna Wintour — for the first time since I can remember, no designer or biz sponsor included. Also, the dress code will be "in honor of Karl." Imagine that.

— Vanessa Friedman (@VVFriedman) January 18, 2023
MET Gala 2023: The dress code
On January 18, Vogue revealed the dress code for the gala being 'In honour for Karl'. Lagerfeld, who was an iconic designer, helmed Chanel and Fendi until his death in 2019. With a career spanning decades, we expect to see iconic red-carpet moments that will leave us stunned.
"Lagerfeld, lest you forget, designed for a handful of houses – Balmain, Patou, Chloé, Fendi, Chanel, and his eponymous brand – so there's a rich trove of materials, eras, and aesthetics to mine for inspiration," the fashion publication added.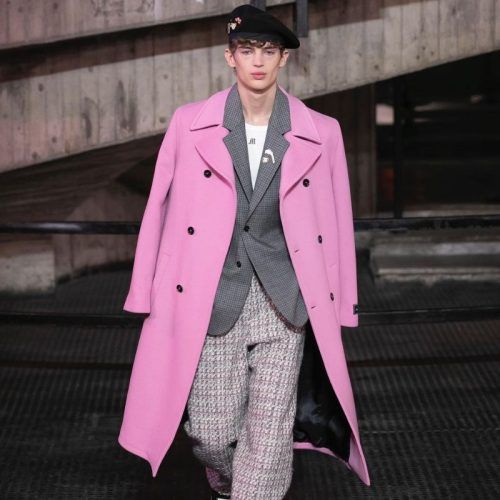 The accompanying exhibition will feature 150 of Lagerfeld's most iconic looks as well as his old sketches and other objects designed by him during his acclaimed career. This exhibition will be curated by Andrew Bolton, the Costume Institute's Curator in Charge, and longtime Lagerfeld collaborator Amanda Harlech, who is also serving as the exhibition's creative consultant. The exhibition will be on display from May 5 to July 16.
MET Gala 2023 co-chairs: Roger Federer, Penélope Cruz and more
View this post on Instagram
The MET Gala 2023 will be co-chaired by actress and screenwriter Michaela Coel, actress Penélope Cruz, tennis champion Roger Federer, and pop singer Dua Lipa.
Cruz's history with Chanel is known to all, so we can probably expect the Oscar-winning actress to wear an archival Chanel gown designed by Lagerfeld on the Met Gala red carpet.
Federer too has maintained a close relationship with Wintour ever since his early days in tennis and appreciates the gesture of being chosen for the coveted role. In an Instagram story, he posted a picture with Wintour and said: "Anna. Thanks for always being there for my family. So many great memories. I can't wait to share another amazing evening together at the Met Gala."
View this post on Instagram
Similarly, Lipa and Cruz also took to Instagram to share the co-chair announcement.
View this post on Instagram
(Hero image credits: Courtesy Instagram/ Forbes India and Roger Federer)
(Feature image credits: Courtesy Instagram/Met Gala)
Frequently Asked Questions (FAQs)
Question: What is the theme for the MET Gala this year?
Answer: The theme for the 2023 MET Gala is 'Karl Lagerfeld: A Line of Beauty', in honour of the late designer.
Question: Who are the co-chairs for the MET gala 2023?
Answer: The co-chairs for the MET Gala 2023 are Emmy-winning writer and actress Michaela Coel, Oscar-winning actor Penélope Cruz, Tennis legend Roger Federer, and Grammy-winning pop-star Dua Lipa. 
written by.
Sanika Achrekar
Digital Writer, Augustman
Sanika lives for fashion and skincare. She enjoys writing about style, beauty, and lifestyle. She worked as a fashion writer for Man's World India magazine. When not writing about designers and trends, she likes to shop, travel, try new Sushi restaurants, practise pilates and rewatch her comfort shows.