The House presents GG Multicolour, a vibrant expression of its famed monogram.
Vibrant and ostentatious colours seem to be a fashion favourite this summer. These shades give a sense of optimism while acting as a refreshing reminder that a new reality might emerge, taking cues from the previous tumultuous year. Besides, who would not want to be bombarded with hues of happiness?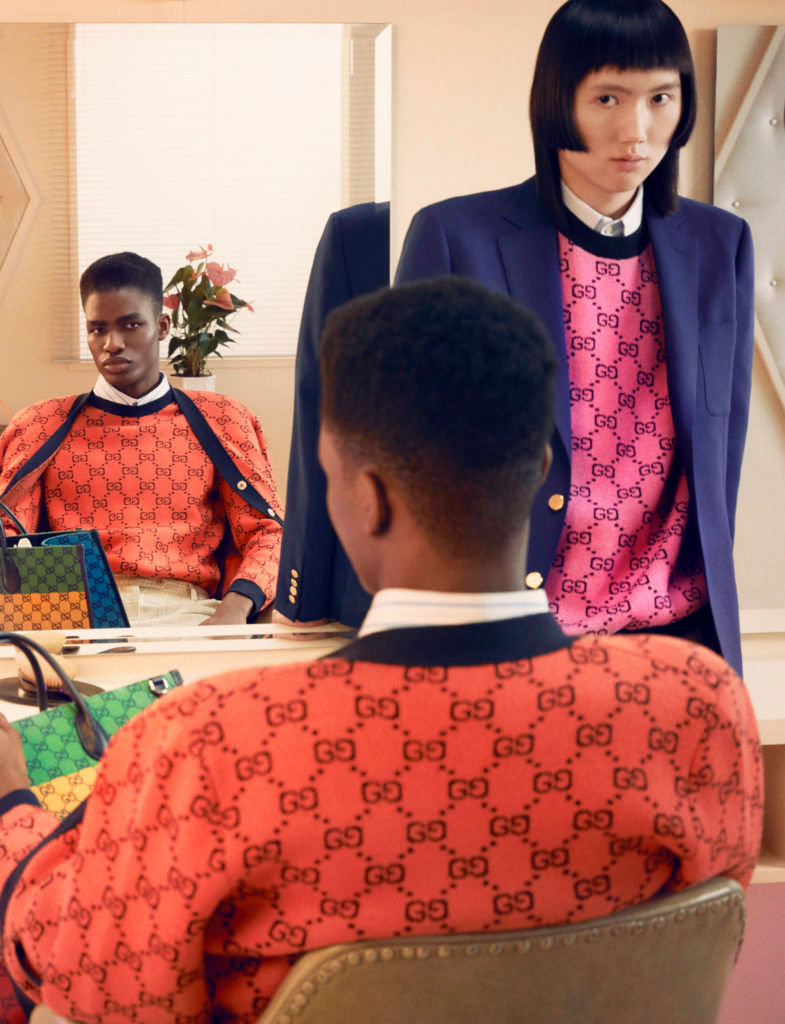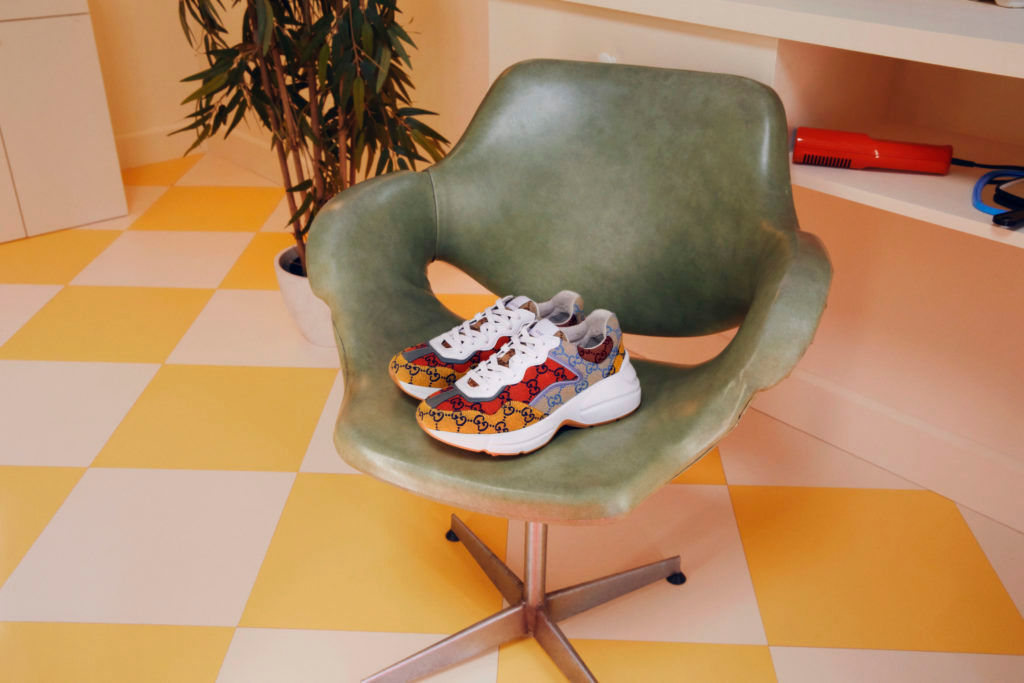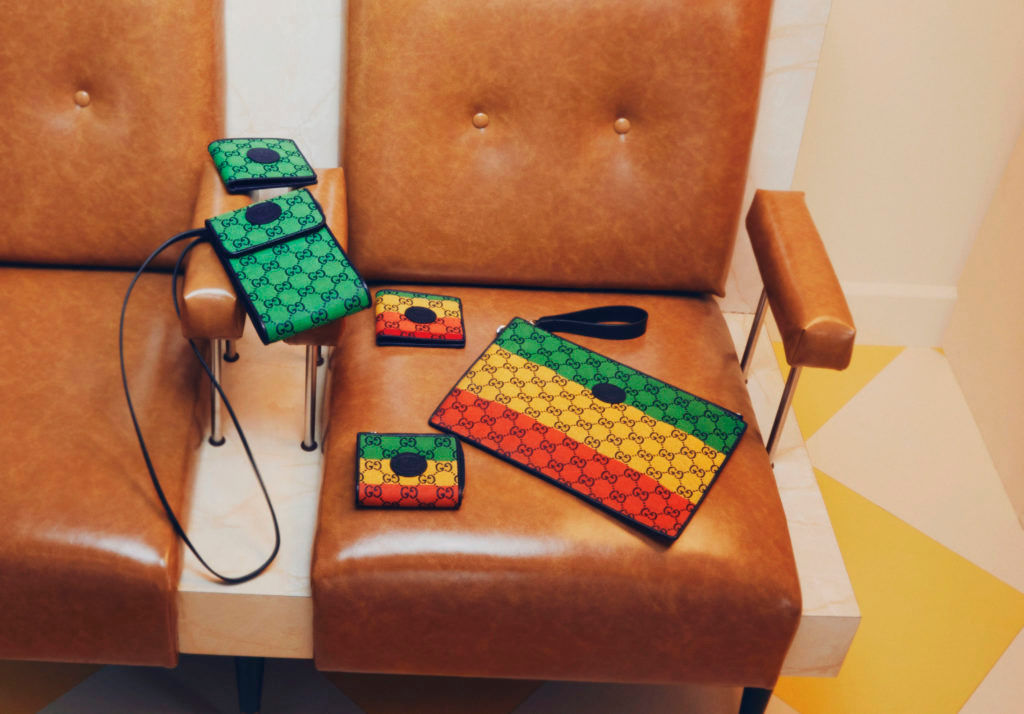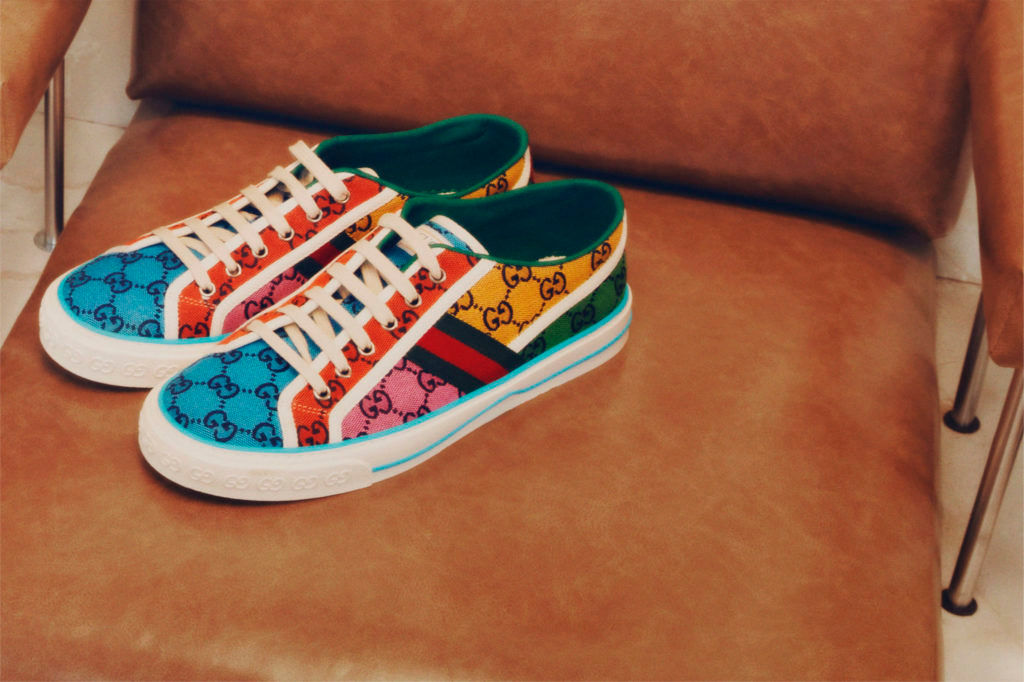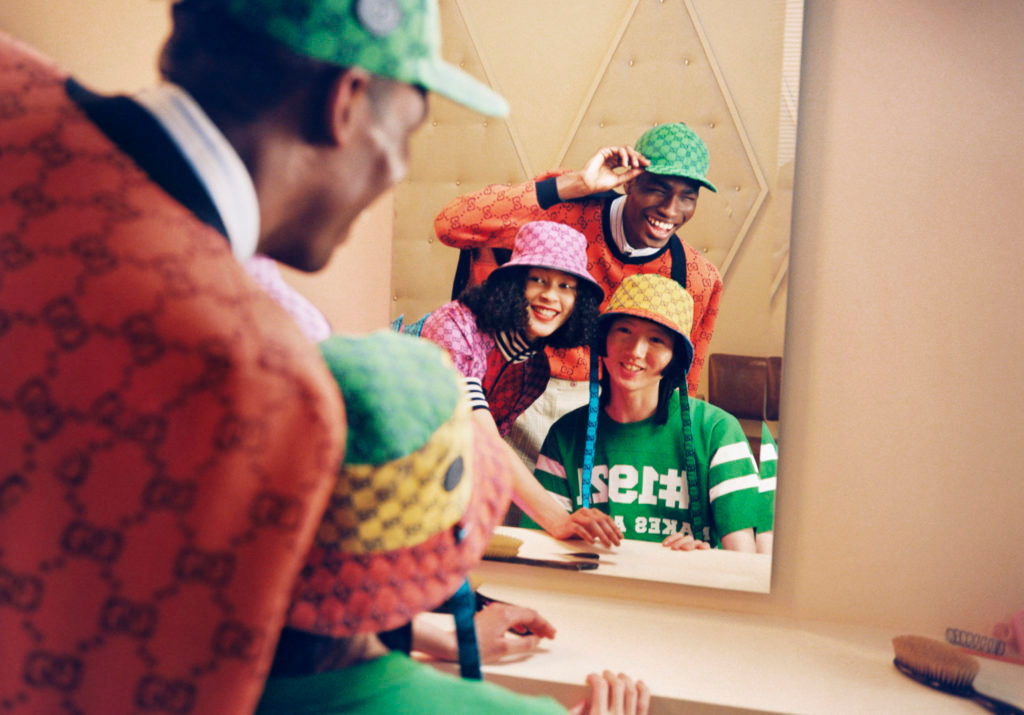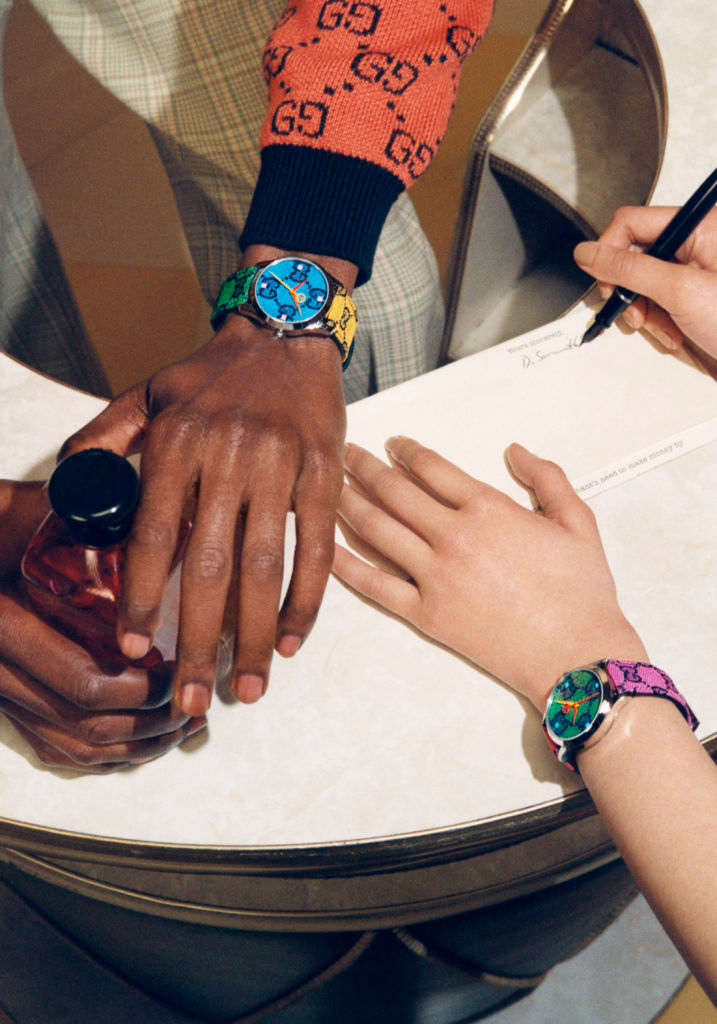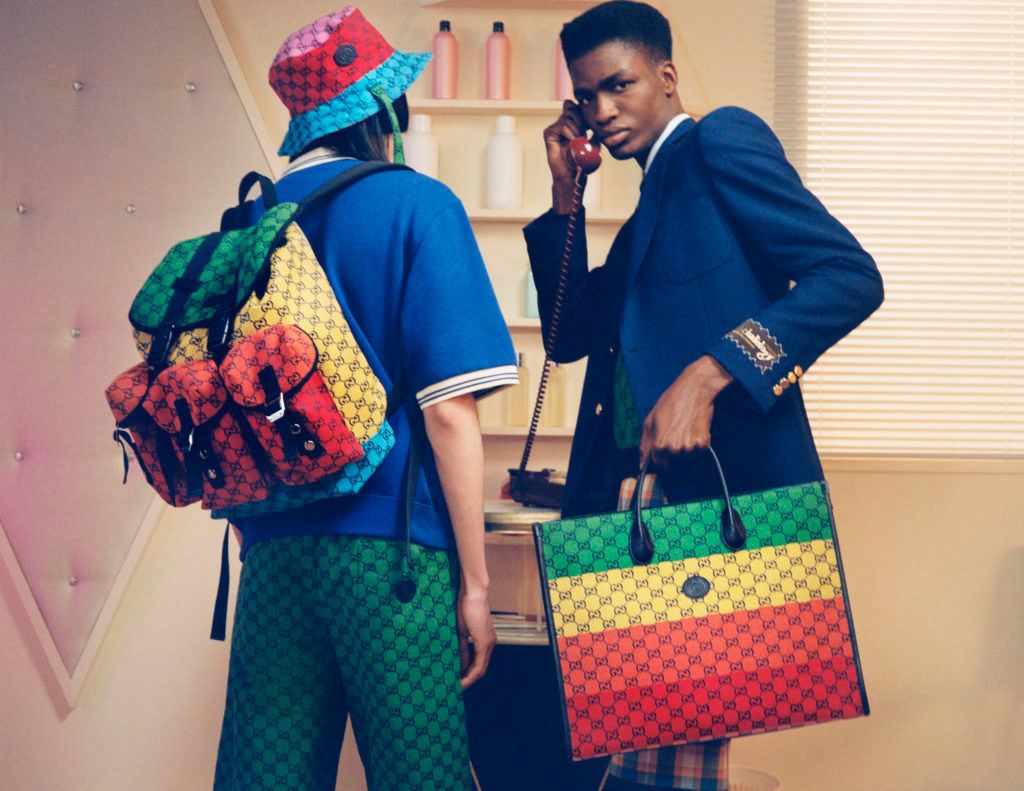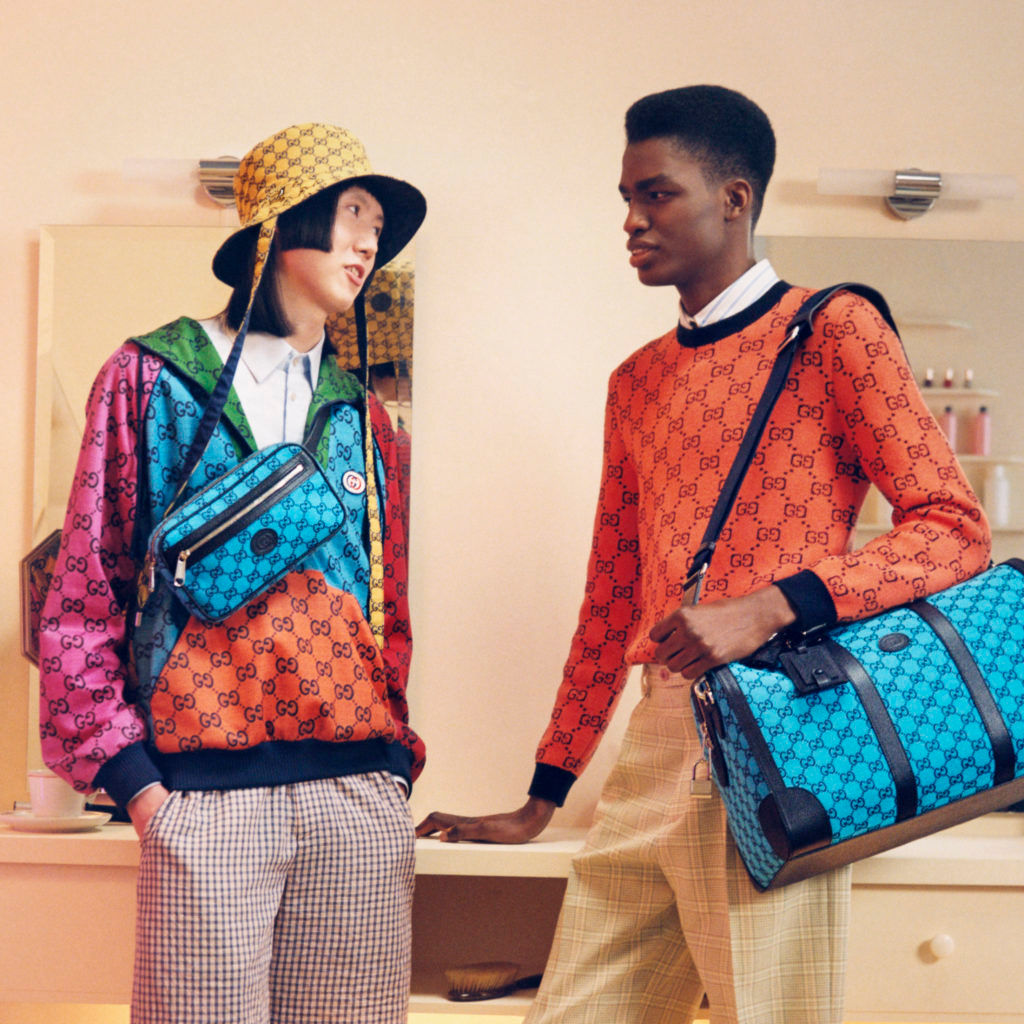 Colours Come To Life
Hopping onto the exuberant rainbow trend, Gucci has released a collection that showcases a motif inspired by its archive, celebrating its past, present and future.
"Gucci's GG Multicolor play on the logo is part of Alessandro Michele's design language, which he introduced in his first collection by mixing the GG pattern with flowers and has since combined it with Disney characters and other designs," said the brand on its website.
The collection features the GG motif applied as a tessellation on colourful backgrounds — as seen on ready-to-wear and signature accessories such as the Marmont and key shoe styles including Rhyton and Tennis 1977.
This new range gives fashion enthusiasts a chance to experiment with vivid shades without looking like a rainbow fiasco. In Gucci's campaign images, Chinese celebrities Lu Han and Guanlin are seen donning the ready-to-wear outerwear while accessorising with the flamboyant coloured bags. As summer is synonymous with vibrant hues and party dressing, the release could not have been more appropriate.
written by.
Amos Chin
Senior Writer (Print & Digital)
Fashion and beauty enthusiast, Amos covers the style and grooming beats within his title and occasionally handles the styling and art direction of sundry advertorials. Powered by a visual communication degree, a diploma in fashion, and years of experience in content strategising, the Gen Z knows a thing or two about producing intriguing content. Work aside, he really enjoys talking about true crime stories and tattoos (he has a couple of them).