Men's jackets are possibly the most underrated piece of attire to exist in the fashion world. Functional yet easy to style, the right jackets can take your look from zero to ten with minimal effort. Whether you like them or not, it's a fact that jackets help complete a look. They are that effortless piece of garment that ties up a whole ensemble together.
Almost every single designer tends to include jackets in their collections, irrespective of the season. For summer, you have breezy layers and for fall and winter, you have outerwear with thick material that is suitable for the cold weather.
At times, just layering your outfit with a denim or leather jacket can transform it from dull to modish. What we are trying to say is that you shouldn't hesitate and layer your ensembles as much as you get the chance to. As it happens, from sleek bomber jackets to the return of Y2K varsity classics, now there are a variety of styles for you to choose from.
How can men style their jackets?
View this post on Instagram
Jackets are one of the easiest garments to style – all you need to do is add a layer and voila, you are ready to go. Here the key is to invest in the correct layering add-ons. For example, you can start with denim and bomber jackets and when you are confident enough to experiment with different looks, you can move on to trench coats, leather jackets and even parka jackets. That's how you master the art of layering.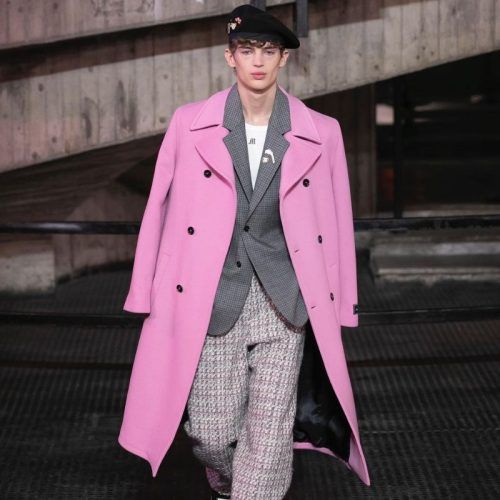 So without further ado, and to help you bring out your inner style icon, here are ten different types of men's jackets to add to your wardrobe. Scroll away!
(Hero image credits: Instagram/Justin Bieber and Jin)
(Feature image credits: Instagram/Nick Jonas)
Jump To / Table of Contents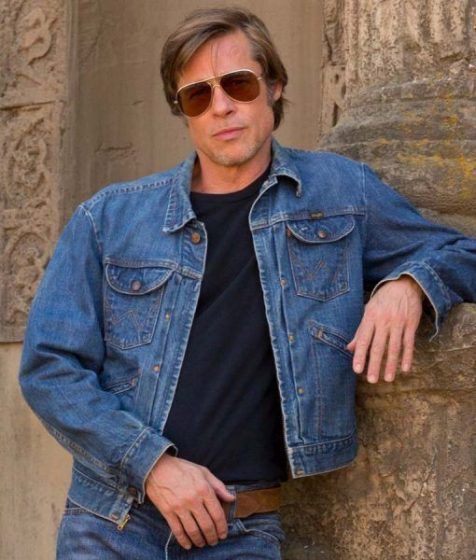 Considered to be one of the most versatile jackets out there, a denim jacket pretty much goes with anything and everything and consistently looks stylish. When it comes to menswear, this jacket is a fashion essential that can be worn with a plain white or black t-shirt along with a pair of chinos. If you're in the mood to pull off a statement look, you can always opt for double denim, also known as denim on denim. Here the key is to pick the correct shades of denim that complement each other and once you master this art, you'll be good to go.
(Image credits: Courtesy IMDb/ Once Upon A Time In Hollywood)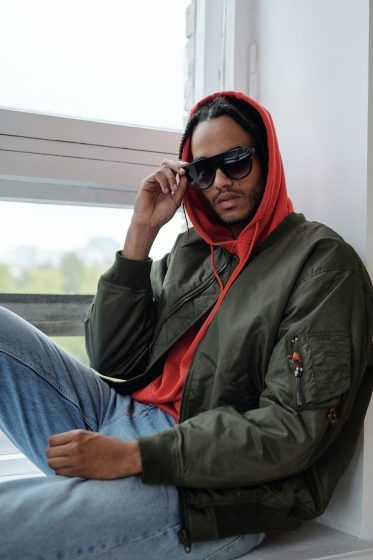 For the past few years, bomber jackets have become somewhat of a wardrobe staple for men. For the unversed, a bomber jacket normally has the following characteristics – a short, waist-length cut, a zippered front, ribbed cuffs and a waistband. Typically made from leather or nylon, a bomber jacket is often lined with fur or fleece for added warmth. Over the years, bomber jackets have become popular style pieces and have even been infused with utilitarian looks. They usually come with multiple pockets and are worn for both their practicality and effortless stylish quotient. These jackets are found in a variety of colours and graphical prints that are often paired with jeans, chinos or other casual clothing.
(Image credits: Courtesy Pexels/Tony Schnagl)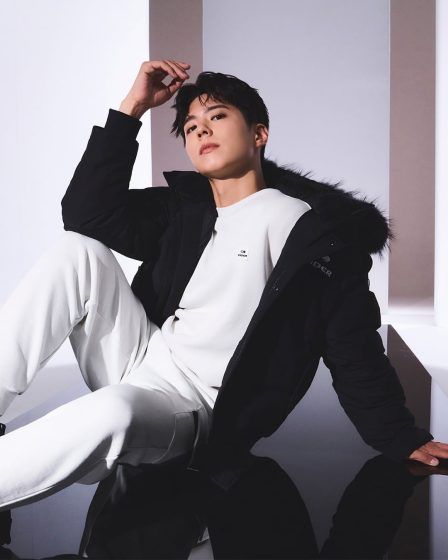 The go-to jacket for colder regions, parkas are usually made from heavy-duty materials like waterproof cotton and nylon and are designed to provide warmth and protection. These jackets focus more on utility than style and often come with an attached hood, fur or synthetic lining. Nevertheless, they have still become a trendy choice of attire, with many celebrities also sporting them. Like bomber jackets, they also feature multiple pockets for storing personal items. Parkas are also popular for outdoor activities such as skiing, snowboarding and hiking.
(Image credits: Courtesy Instagram/ Eider)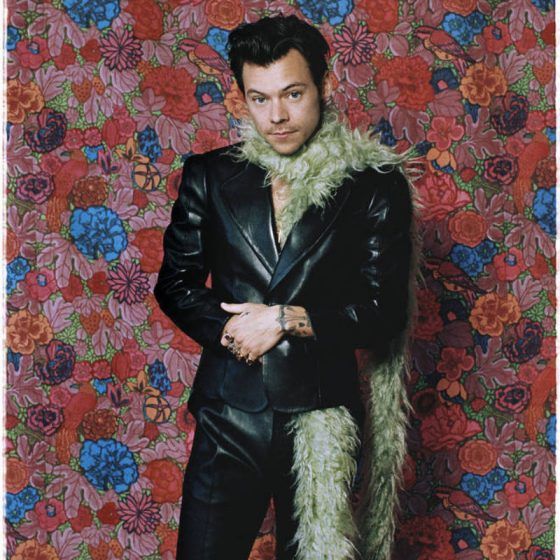 Let's be clear, every man should own at least one classic leather jacket in his wardrobe. Just like denim jackets, leather jackets can easily be paired with casual attire. For instance, you can wear a leather jacket with a white t-shirt, jeans and sneakers for a classic ensemble that never goes out of fashion. If you wish to go for a bold and edgier look, you can pair it with a graphic t-shirt, black skinny jeans and boots that will give you a rockstar vibe.
The most important thing to keep in mind while layering a leather jacket is to find the right balance between comfort and style. Don't go for extravagant looks you aren't comfortable with, as the discomfort will show up in the way you carry it. The best way to perfectly style a leather jacket is by experimenting with different accessories to find a look that works best for you.
(Image credits: Courtesy Instagram/Harry Styles)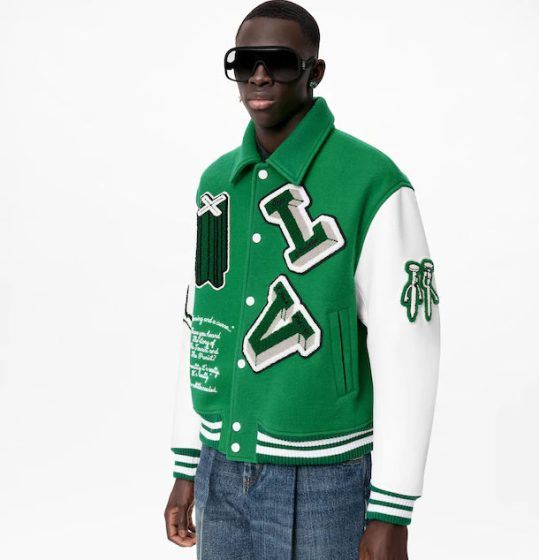 When someone says varsity jackets, the first image that comes to mind is of those oversized letterman jackets that high-school quarterbacks and basketball players wear. Yes, the American-origin jackets are back in style, especially now more than ever with Y2K fashion taking over. Over the years, varsity jackets made their way into the world of streetwear from where they jumped to designer runways as well. Easy to style with, these jackets can be worn with multiple ensembles including casual, sporty and preppy ones. For an effortlessly fashion-forward look, we recommend wearing a varsity jacket over a sweater or hoodie.
(Image credits: Courtesy Louis Vuitton)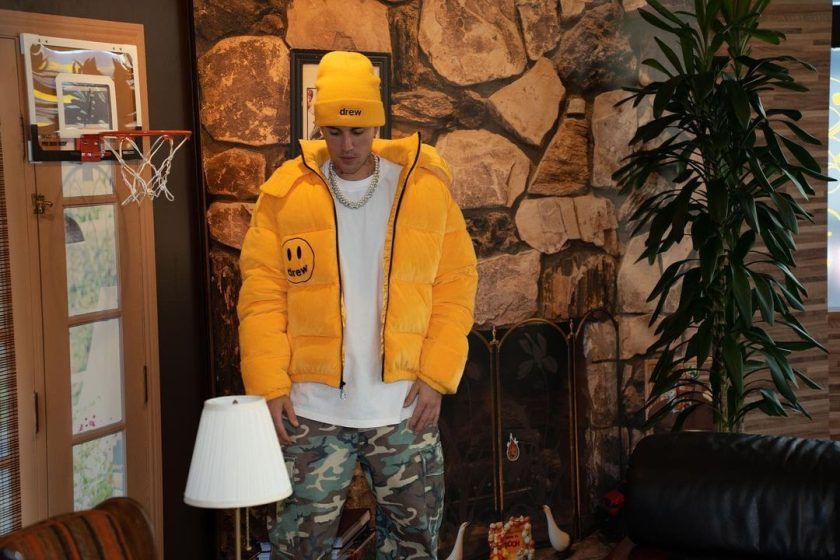 Another winter staple, the puffer jacket is a warm and cosy choice of attire that is perfect for those extra chilly days. Also known as quilted jackets, they work in multiple ways – they keep you warm from harsh weather conditions while also enhancing your style quotient. A puffer jacket can be styled with athletic wear, such as a tracksuit or running shoes, making it one of the easiest ensembles to sport when going to a sports game or while running errands. While picking the correct jacket, you need to prioritise how it fits you. If it's too loose, it would lose the magic of its oversized effect and if it's too tight, you wouldn't be able to move around properly. So, go for a puffer jacket that suits your height and body type.
(Image credits: Courtesy/ Justin Bieber)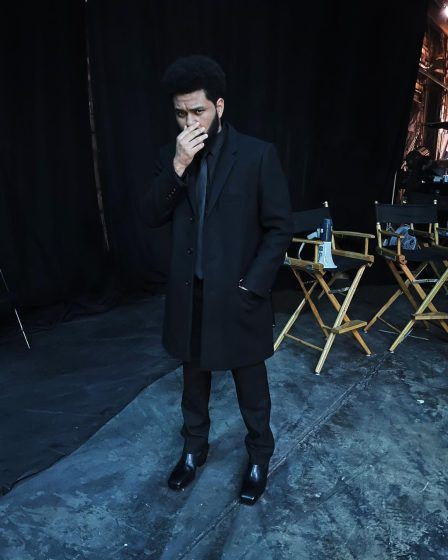 Originally designed for the military during World War 1, trench coats are long and double-breasted styled coats that are now worn as an add-on to an existing outfit. These coats are made of cotton, leather or faux leather and are belted at the waist with large buttons for added style. Usually seen in earthy shades such as beige, white, camel, brown and black, trench coats have now started appearing in bold colours that pop such as neons and bright hues. In recent years, trench coats have also started coming in prints and graphical patterns, which is enough to make a maximalist statement. If you are new to them, you can always take the easy route by pairing them with your formal wear or with a plain t-shirt and your favourite denim jeans.
(Image credits: Courtesy/ The Weeknd)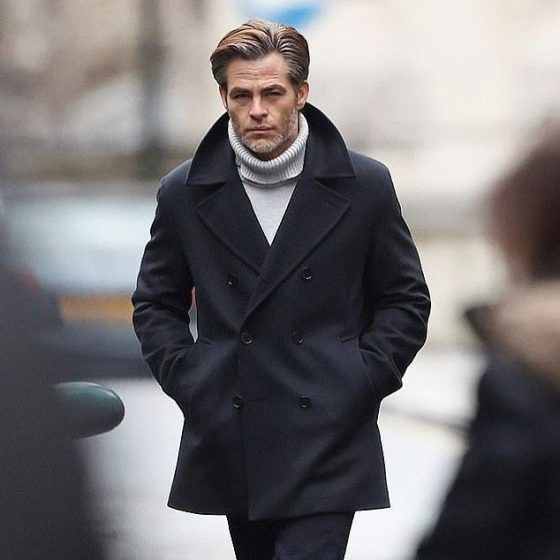 Looking for heavy woollen outwear? Pea coats will come to your rescue. These coats come in dark shades such as navy, black, green, grey and even maroon or burgundy. A timeless classic piece, pea coats are the best option to master preppy looks. A good pea coat is built with elements like double-breasted construction, inner lining, thick material and lapels, making it a smart outerwear choice as well.
(Image credits: Courtesy IMDb/All The Old Knives)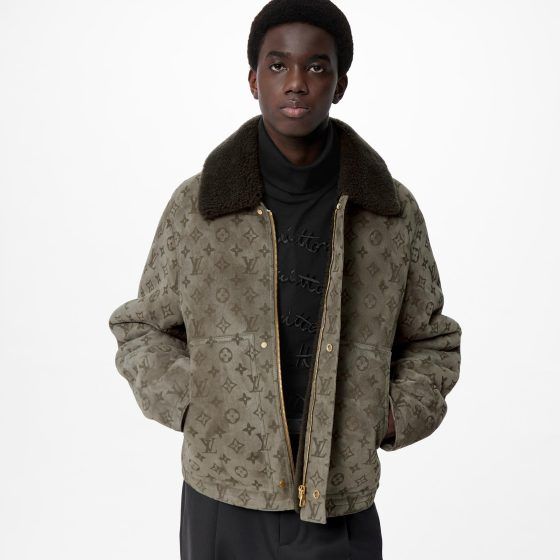 Made of sheepskin, shearling jackets are known for their warm and luxurious feel. They are the perfect choice of outwear for anyone living in extremely cold regions. Classic browns, beiges, whites and blacks are some of the common shades of colours in which these jackets can be spotted. Shearling jackets come in multiple styles like long coats or hip-length bomber jackets. While styling this jacket, you should consider pairing it with the correct footwear. Go for boots or sneakers along with a sweater and classic blue denim and you'll be good to go.
(Image credits: Courtesy Louis Vuitton)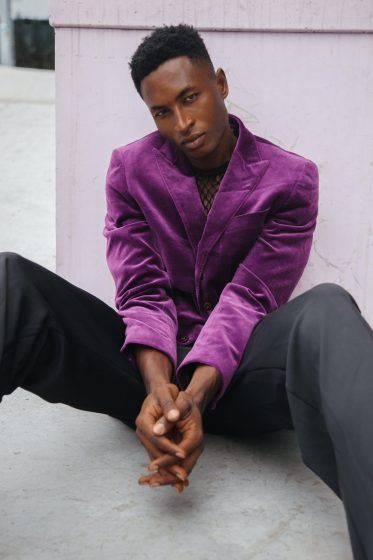 Suede jackets can help bring that soft yet shiny look to your overall outfit. Suede's softness and fuzziness bring in a velvety look without actually being velvet, making it an ideal jacket that can be paired for evening outings over a sweater and trousers. Another important aspect to keep in mind is that suede is a delicate material and is highly prone to staining, so you need to be careful while wearing it unless you want to take multiple trips to the dry cleaner.
(Image credits: Courtesy Pexels/ Ksu&Eli )
Frequently Asked Questions (FAQs)
Question: How many types of men's jackets are there?
Answer: There are multiple types of men's jackets to choose fro including denim, leather, bomber and varsity jackets.
Question: Which jacket is the best to style with trousers?
Answer: A suede or bomber jacket is the best option to pair with trousers.
Question: Which type of jacket is best to be worn with a shirt?
Answer: A pea coat is the best jacket that can be paired with shirts.
written by.
Sanika Achrekar
Digital Writer, Augustman
Sanika lives for fashion and skincare. She enjoys writing about style, beauty, and lifestyle. She worked as a fashion writer for Man's World India magazine. When not writing about designers and trends, she likes to shop, travel, try new Sushi restaurants, practise pilates and rewatch her comfort shows.