Mother's Day 2022 is almost here.
Held on 8 May 2022, Mother's Day ought to be an extravagant affair. After all, your leading lady has worked hard and sacrificed so much your whole life, and while she should be celebrated everyday, this special occasion is the perfect excuse to completely indulge her. And what better way than a hearty meal from one of these 2022 Mother's Day menus.
Most of the superwomen in our lives tend to lean towards being practical, which means they like to say you don't have to get them a nice gift for the occasion. While a bouquet of flowers and a little special something wouldn't hurt (jewellery is always a good idea!), we think the best way to show your love is through a nice meal. After all, you get to celebrate them and spend some much-needed quality time with her too.
To help you along, we've rounded up some the best special menus on the island that's made just for Mother's Day 2022. If your mum is pretty low-key on celebrations, don't fret. We've also included dessert options that you can order in for a quiet, intimate session at home.
All the desserts and special menus to treat mum this Mother's Day 2022:
(Hero image credit: Andaz Singapore ; featured image: Burger & Lobster)
This story was first published on Lifestyle Asia Singapore
01
Burger & Lobster
328 North Bridge Rd, Singapore 188719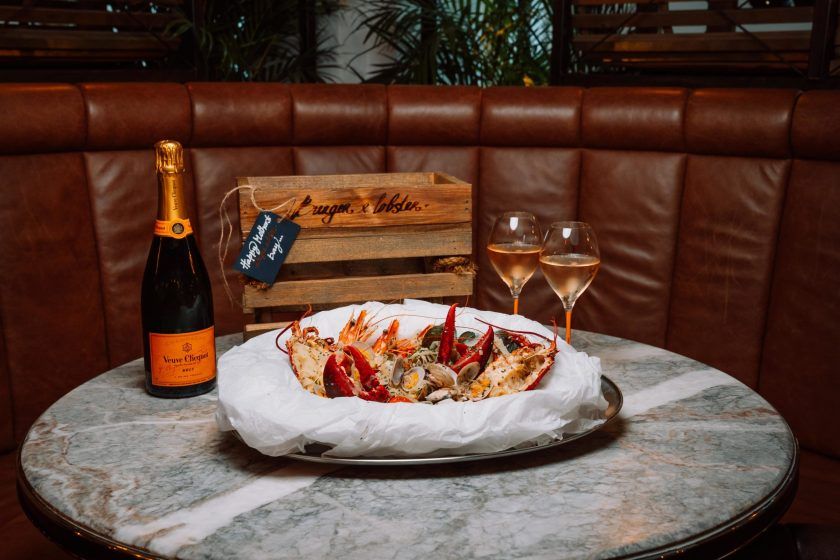 There's no way better to say "I love you" to a seafood-loving mum than with this Burger & Lobster menu for Mother's Day 2022. The Seafood Medley Cartoccio is a sharing feast packed with a generous serving of signature wild live Canadian lobster, freshly sourced clams, king prawns and green mussels bathed in an aromatic white wine, fennel and cherry tomato broth — complete with the restaurant's signature toasted brioche, of course. To make it a meal she won't forget, top off the indulgent treat with the Thank You, MAMA! cocktail, a concoction of Botanist Gin, apricot, citrus, pineapple, blueberry, and bubbles.
02
5 on 25
5 Fraser St Level 25, Andaz, Singapore 189354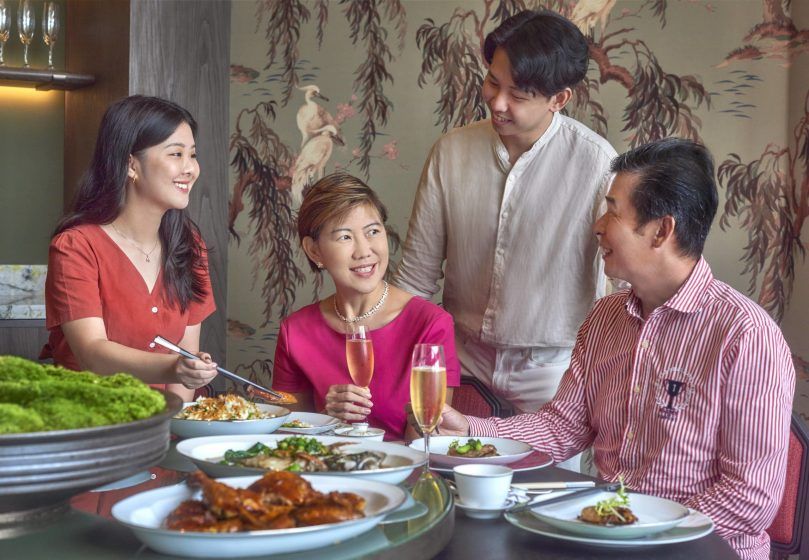 For mums who enjoy Chinese cuisine, 5 on 25 is a great option to consider. Apart from a beautiful interior that's great for photos, the six-course dinner — curated by Head Chef Lim Hong Lih — comes with delights like the Steamed Soon Hock, as well as Crispy Roasted Cage-free Chicken and Wok-fried Longevity Noodles with scallop, prawn and coral clam.
5 on 25's Mother's Day menu is only available for dinner from 7 – 8 May 2022.
03
Thirty Six Brewlab & Smokehouse
36 Club St, Singapore 069469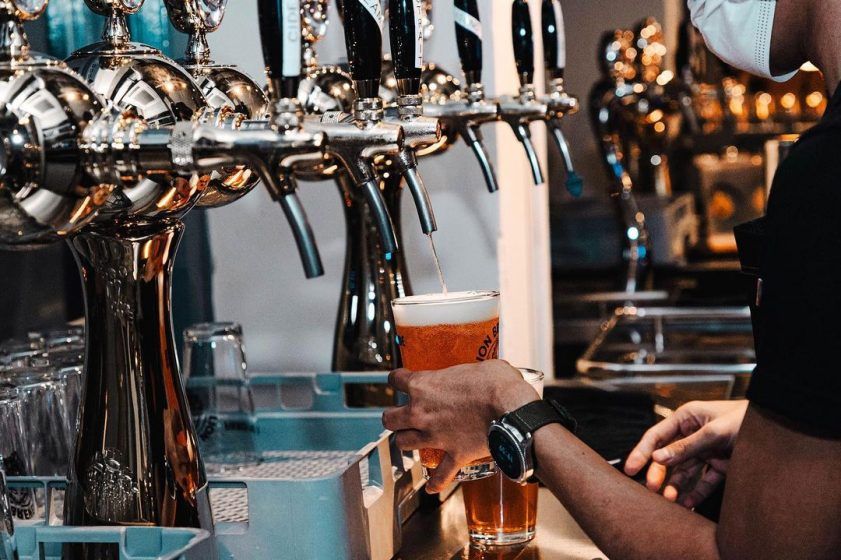 The image of a classy mum sipping on a glass of wine may be a reality for some, but if your superwoman is one who prefers to knock back a couple of pints then you'd best be booking a table at Thirty Six Brewlab & Smokehouse. The team has come up with a scrumptious three-course set that includes their own Home Cured Salmon this Mother's Day. Of course, you're welcomed to stay longer for more craft beer from the tap after the meal too.
The three course set is available for both lunch and dinner only from 7 – 8 May 2022.
04
Meadesmoore
21A Boon Tat St, Singapore 069620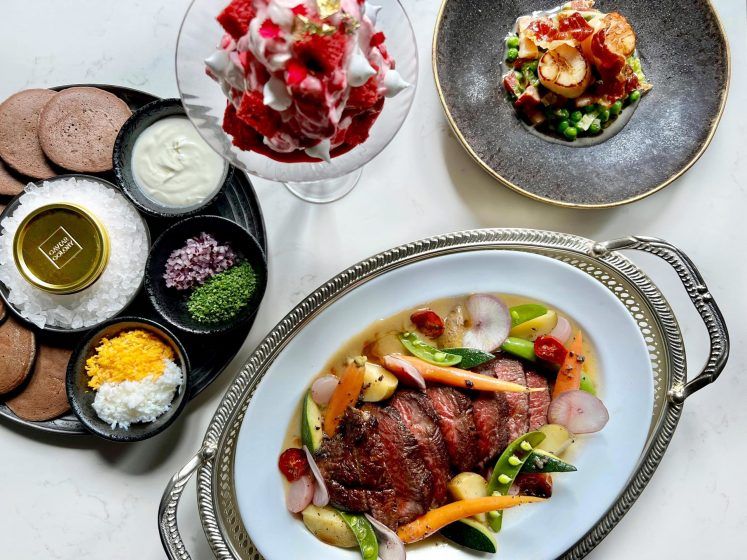 Meadesmoore, formerly known as Fat Belly Social Steakhouse, has a vision up their sleeves, and that's to treat mum to an experience that harkens the grand steakhouses of the early 1900s. The Babette's Blinis, for instance, comes in a silver platter of buckwheat pancakes, Amur caviar by Caviar Colony and finely chopped chives and shallots, grated egg white and egg yolk, and crème fraîche. After a serving of Hand-Dived Scallops, dig into a plate of Beouf a la Ficele or the Truffle & Mushroom Stuffed Coquelet, before finishing up with the Red Velvet Eton Mess.
Meadesmoore's Mother's Day menu will be available from 5 – 7 May 2022.
05
Path
12 Marina Boulevard, Tower 3, #01 – 05/06 MBFC, Singapore 018982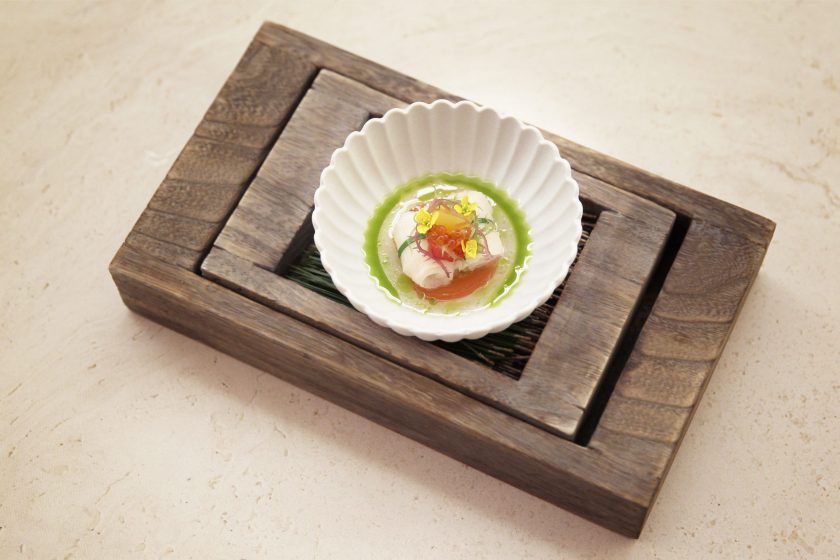 Chef Marvas ties inspiration from his own mother with a six-course menu fit for a queen over at Path. The meal starts light with a serving of the light Hokkaido Hamachi Crudo to start, before highlights like the Taylor "Shigoku" Pearl Oyster, the Premium Kuhlbarra Fish Maw, and the Halved "Crispy" Brisbane Quail follow. The palm-sized Okinawa Brown Sugar Madeleine and the Baijiu-laced French Canele will round up your night beautifully, making it the perfect sweet end to the meal.
The Mother's Day menu at Path is available from 2 – 7 May 2022 for dinner only. Read our review of the restaurant here.
06
Maison Chisaka
11 Unity Street, Robertson Walk #01-26, Singapore 237995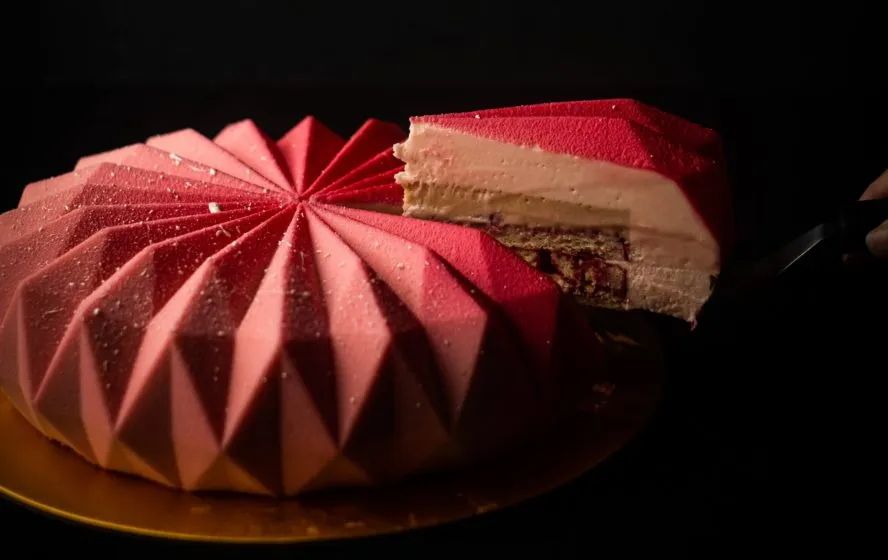 Maison Chisaka is for mums who don't just love a delicious slice of cake. The visually impressive, architectural aesthetic of the dessert is a showstopper for sure. The special Sakura Pleats comes crafted with decadent layers of Almond Inspiration chocolate crémeux, rose and raspberry compote, almond joconde, and a Raspberry Inspiration pressed shortcrust that's the embodiment of spring in itself. Got a mum who loves chocolate? Trust us, she'll adore the Signature Pleats too.
07
The Pine Garden
Blk 529 Ang Mo Kio Ave 10 #01-2369 Singapore 560529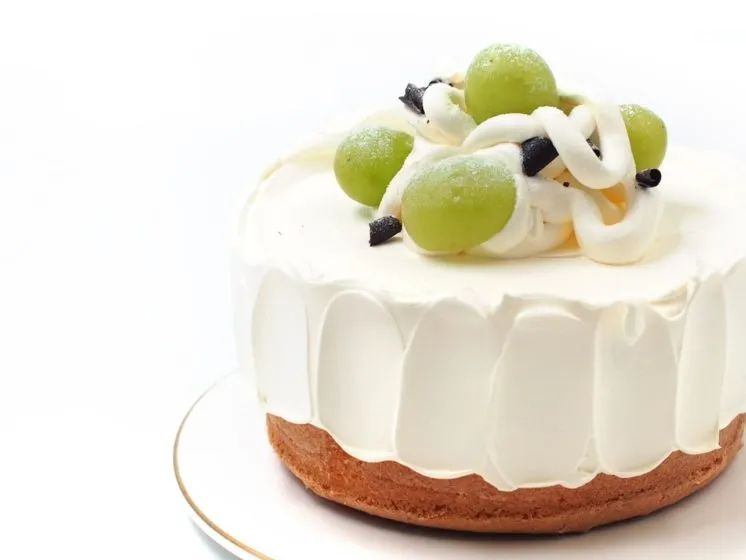 The Pine Garden never fails to come up with impressive flavours for every occasion, every single year. For all mothers with a penchant for pink, the pastel Rambutan Osmanthus Yogurt Cake — with a lovely sweetness from the rambutan fruit, Greek yoghurt, and Osmanthus flowers — will be an excellent choice. Those looking for something laced with a bit of booze can go for our personal favourite, the Autumn Crisp Moscato Mousse Cake. The light and refreshing option complete comes with crunchy, juicy grapes and homemade Moscato Grape Jelly.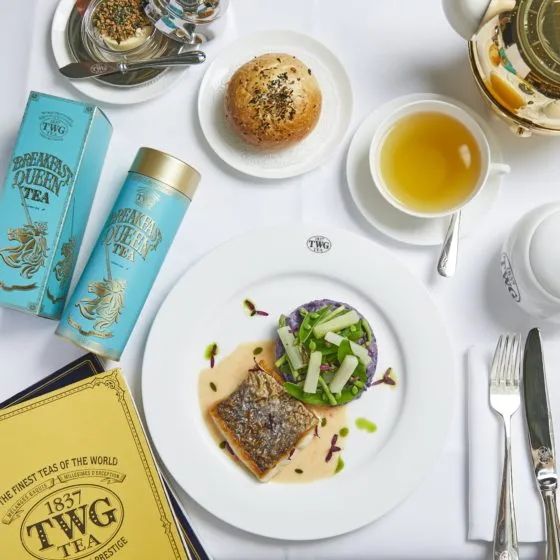 We all know a mum that's big on non-celebrations. If you still want to celebrate her with a special treat without going over the top, we recommend a meal at TWG Tea. The homegrown brand has a Mother's Day Set Menu that starts with a flute of sparkling white wine infused with Pink Flamingo Tea, before moving on to a plate of Mediterranean stone bass served with a mentaiko beurre blanc sauce and Matcha infused dill oil. Dessert here comes in the form of a lemon blancmange, topped with raspberries, almond tuile, and a scoop of white peach sorbet.
The menu is available at all TWG Tea Salons from now till 8 May.
09
Humble Bakery
183 Jln Pelikat, B1-27 The Promenade @ Pelikat, Singapore 537643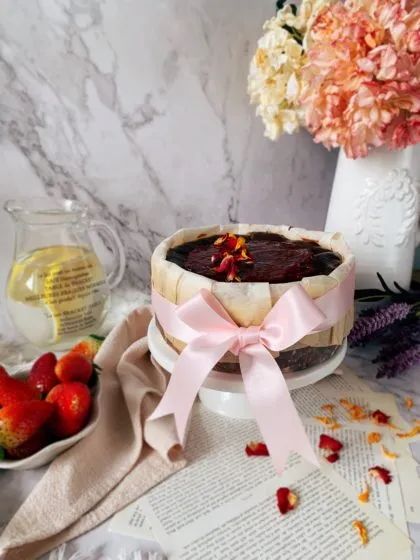 Co-founders of Humble Bakery, Tan Zhuo Guan and Glenn Lai have come up with a slew of sweet and savoury treats for mum to enjoy this season. The ex-Bakery Brera duo zhuzh-ed up their original scones with a chewy mochi centre — our favourites include the savoury-sweet Orh Nee Mochi Scone and the Muah Chee Mochi Scone. For mums with a sweet tooth, don't fret. Humble Bakery also has an ultra-decadent Rose & Strawberry Basque Burnt Cheesecake to satisfy her cravings too.