The sprawl of food choices at Tekka Centre (and Tekka Market within) can be overwhelming to first timers, but it does not have to be with our guide on seven best stalls and what to order there.
The Little India landmark dates back to 1915 when it was known as Kandang Kerbau Market, or 'buffalo enclosure' in Malay after the area's cattle trade. The current complex was built in 1979 opposite the original location on Serangoon Road to house a hawker centre, wet market, and retail complex.
Today, Tekka Centre has attained heritage status for its cultural significance, and boasts of hawker stalls that draw both local and international crowds, thanks to its reputation for serving delicious hawker food. Unsurprisingly, food from the South Asian continent dominates, including Tamil-style briyani, naan inspired by Pakistan and northern India, Keralan appam, Sri Lankan curries, and Indian rojak. But other cuisines are just as prominent, including local hawker favourites such as prawn noodles by a third-generation hawker and Teochew braised duck that dates back to over half a century.
Whether you're a big fan of Indian food or are in the vicinity looking for a bite, read on for our recommendations.
(Main and featured image credit: @kierstens_feed/Instagram)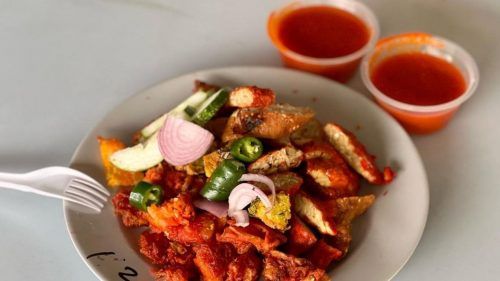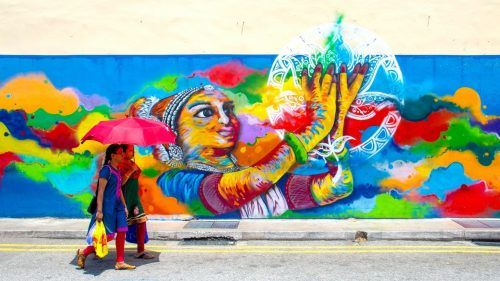 7 Best stalls to check out at Tekka Centre in Singapore's Little India
This story first appeared on Lifestyle Asia Singapore
Jump To / Table of Contents
01
545 Whampoa Prawn Noodles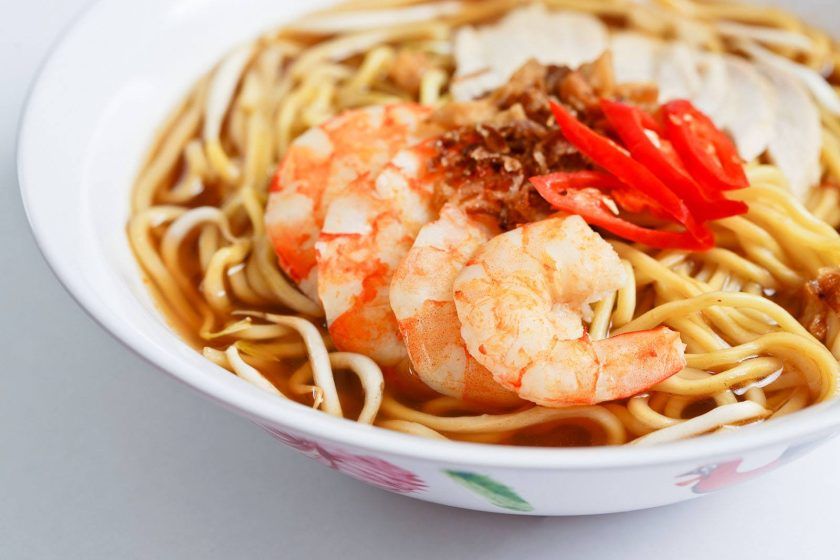 This stall in Tekka Market can trace its roots back to post-war Singapore, when third-generation owner Ruifang's grandfather started selling prawn noodles in Balestier. Her father opened the Whampoa location in the 1970s, and she currently helms the Tekka location. In the small hours of the morning, Ruifang still prepares it according to her grandfather's recipe: frying lard, cooking prawns, and steeping the broth, resulting in a deeply umami yet clean-tasting soup with sweet prawns.
Mondays – Fridays, 7am – 12.30pm
(Image credit: Melvin Ho)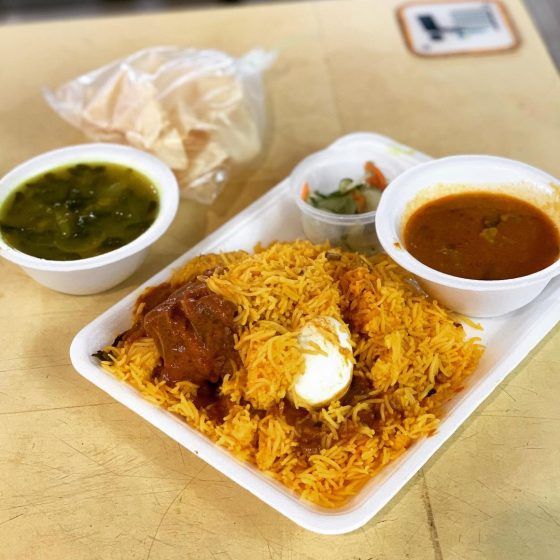 Allauddin's Briyani was established by Shaikallauddin Mohamed in 1968 and continues to be operated by his descendants, Haji Mohamed and Jahabarali Mohammad Farhad. The spice mix for their signature dish comes from a family recipe originating in Tamil Nadu, which makes the basmati rice intensely fragrant. Recognised by the Michelin Guide, they offer their briyani with either mutton, fish, vegetable, or chicken, all with sides of pickled cucumber and crisp papadum.
Daily, 8am – 10pm
(Image credit: @george.kooi / Instagram)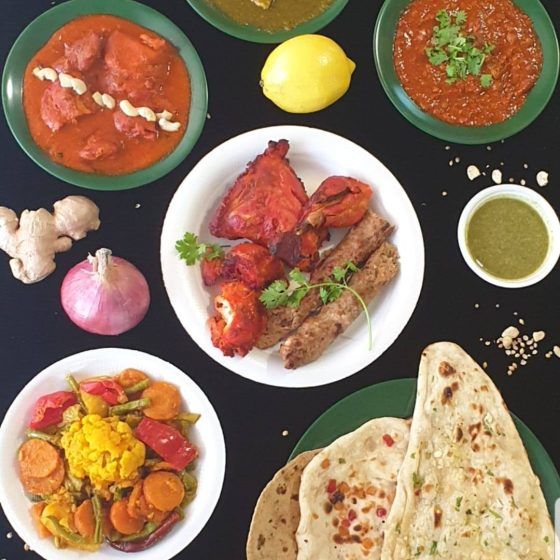 Like its name hints, Delhi Lahori cooks Pakistani and northern Indian classics, much of it in a tandoori oven fronting their stall. The fragrant and soft garlic naan is hugely popular, as well as the seekh kebab, chicken tikka masala, and butter chicken. The prices are fair and the portions are generous, but be prepared to wait.
Tuesdays – Sundays, 9am – 11pm
(Image credit: Delhi Lahori / Facebook)
04
Haji Johan Indian Muslim Food (Temasek Indian Rojak)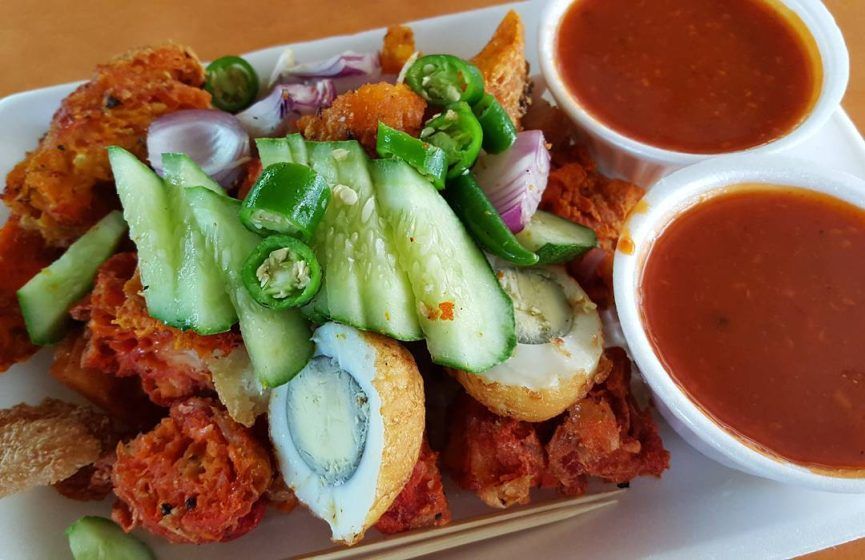 665 Buffalo Road #01-254 Tekka Centre 210665
Third-generation hawker Mohd Hafiz takes Indian rojak seriously. He begins his day at 2am cooking potatoes, tempeh, and seafood according to his grandfather's recipe, including a sauce comprising of 11 ingredients. Come early for freshly-prepared favourites such as cuttlefish and prawn fritters, which he chops up and cooks once more before serving.
Tuesdays – Thursdays, 10am – 5pm
Fridays – Sundays, 10am – 7pm
(Image credit: @felie_lim / Instagram)
05
Heng Gi Goose and Duck Rice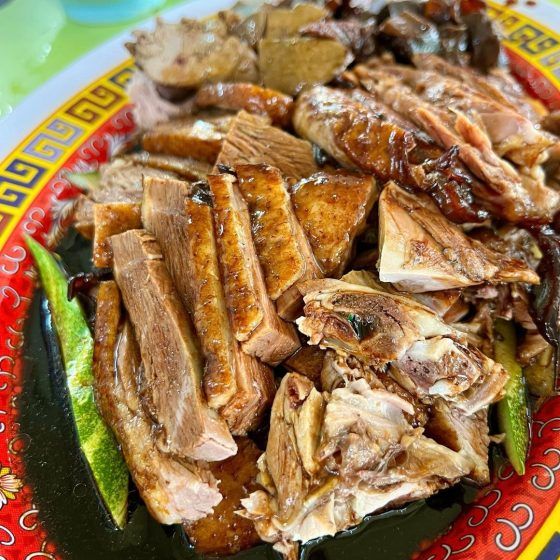 Heng Gi has been at Tekka Centre for over 60 years, long enough that they were once able to sell goose — a meat is now banned in Singapore. Today, they are renowned for their Teochew-style duck that is braised in a rich gravy of soy sauce, herbs, spices, and other aromatics, which is poured over the tender meat when ordered. Portions are available for one diner (with rice) or a whole duck.
Mondays – Saturdays, 8am – 3pm
(Image credit: @jt6263 / Instagram)
06
Raja Bojun Sri Lankan Food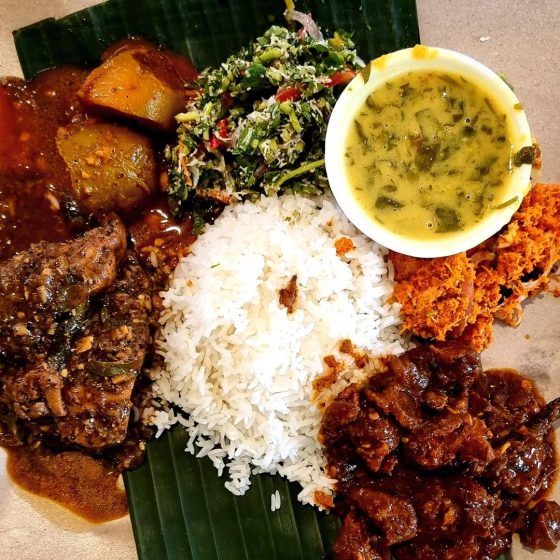 Raja Bojun offers bounties from the South Asian island through curries of cashew nut, and prawn and mango, which are ideal accompaniments to the fluffy rice. On certain days, they have specials such as jackfruit curry and kudal (lamb intestine) curry, which can be spiced up with their addictive coconut sambal.
S$2 – S$7
Tuesdays – Sundays, 9.30am – 9.30pm
(Image credit: @xsaltire / Instagram)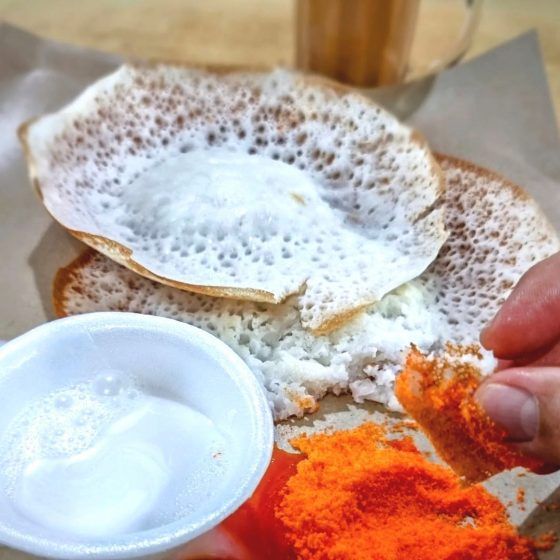 Appam is a dish best enjoyed at breakfast, but this stall at Tekka Centre lets you have them throughout the day. They are cooked upon order and arrives with a spongy and moist centre bordered by crisp, paper-thin edges. Other flavours include egg, chocolate, or cheese, all of which come with red sugar and milk. Add more flavour to it by asking for a dusting of grated coconut.
Thursdays – Tuesdays, 6am – 9pm
(Image credit: @jimmyfooddiary / Instagram)