In late March, Singapore diners will experience yet another arrival of a Michelin-Starred restaurant to the city.
This time, UK Chef-Founder Tom Sellers of Two Michelin-Star Restaurant Story will be in Singapore for a highly anticipated four-week residency. Held at the National Museum of Singapore, Tom will be replicating his signature epicurean, edible experience at Flutes Restaurant, located inside the historic museum.
Tom and his team will prepare dishes that are progressive, playful, and inspiring, with inspiration gleaned from its location. Although established in 2013, Restaurant Story has rather swiftly established itself as one of the UK's most respected restaurants.
Awarded One Michelin Star just five months after its opening, the restaurant notched another milestone with its second Michelin Star last year. Priding itself on masterful dishes inspired and led by the British seasons, Tom serves an innovative tasting menu of delicate, masterful dishes.
What sets Restaurant Story's dishes apart is that each spells an edible story of memories visually and through smell and taste. Each dish is inspired by a moment in the Chef's life or the provenance of an ingredient. To give you an idea, the Singapore residency will feature signature dishes such as the Rabbit Sandwich, Paddington Bear, as well as Custard and Caviar.
For diners in Singapore, getting to experience Restaurant Story and the dishes prepared by Tom Sellers and his team will be a unique experience. In the UK, the ten-table restaurant is typically fully booked six months in advance. The upcoming residency here, which starts from 29 March to 29 April 2022, with lunch and dinner service, will no doubt receive the same stellar reception.
Crafting His Own Story Chef Tom Sellers has experienced a meteoric trajectory onto the international culinary scene, and yet his 'story' has only just begun. He skyrocketed very quickly from "rising star" to staking a claim as one of the leaders in the world of gastronomy. Recognised for breaking convention and merging fine dining with forward thinking – changing high-end dining's stuffy culture to create an aspirational, interactive, and playful restaurant experience.
Tom says, "Freedom to travel and express yourself is precious, so we are very excited to bring the Restaurant Story experience to Singapore and value the opportunity to serve new guests."
He adds, "What we will bring to Singapore – the energy, the vibe, the way we're going to serve the food – is going to add something special to the national treasures found at the museum." He elaborates, "The chance to tell a culinary narrative in the context of Singapore's oldest museum and one of the city's architectural icons is truly an amazing opportunity. Food is integral to any cultural experience, and so being within the museum, it is important for us to curate and deliver an exceptional menu for Singapore."
Ahead of his highly-anticipated residency in Singapore, we spoke to Tom to find out what diners here can expect as Restaurant Story arrives in the city for its next chapter in its storied culinary journey. Setting up Restaurant Story in 2013, are you stoked to see how far it has come along today?
More than anything, I'm proud of the team and how far we as a restaurant have progressed, but the journey is still not complete for us.
What inspired you to orchestrate this residency in Singapore?
I've always seen Singapore as an exciting, culturally diverse place, and therefore, it's great to get the chance to come to this part of the world.
Are you excited to bring this experience to a new base of diners here in Southeast Asia?
Yes, we're here for a nice amount of time and are looking forward to meet lots of new customers. For many, I believe it'll be their first experience of Restaurant Story and our food.
How many in your team will be following you here?
A team of 5 of us are traveling from the UK. It includes my General Manager, Ursula Ferreira, who has worked with me for over 7 years and will be running the dining room. Gary Cutcliffe, my Group Executive Chef, is also joining us in Singapore.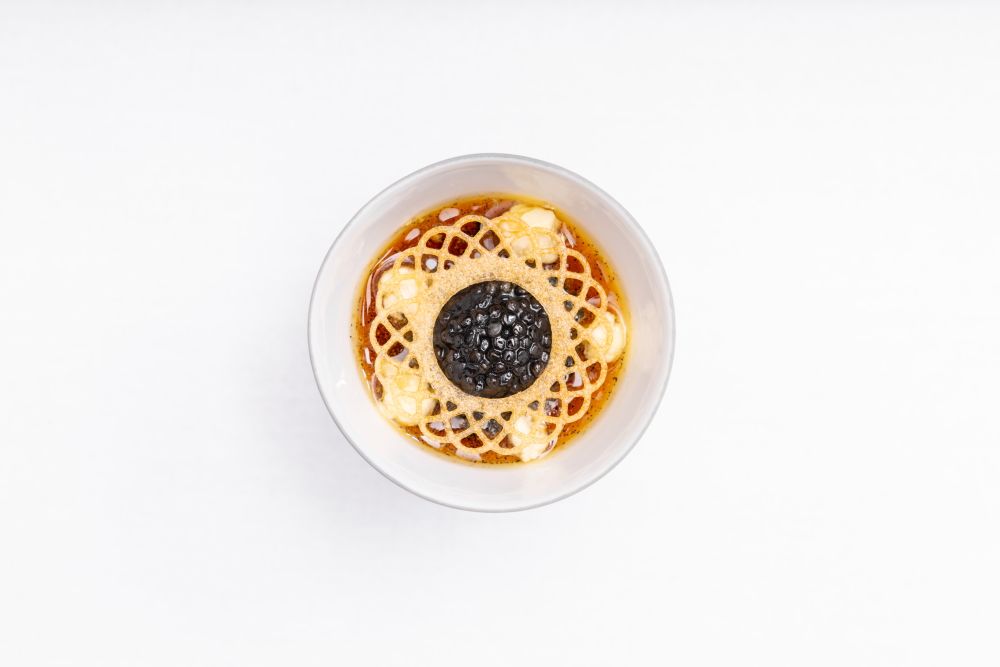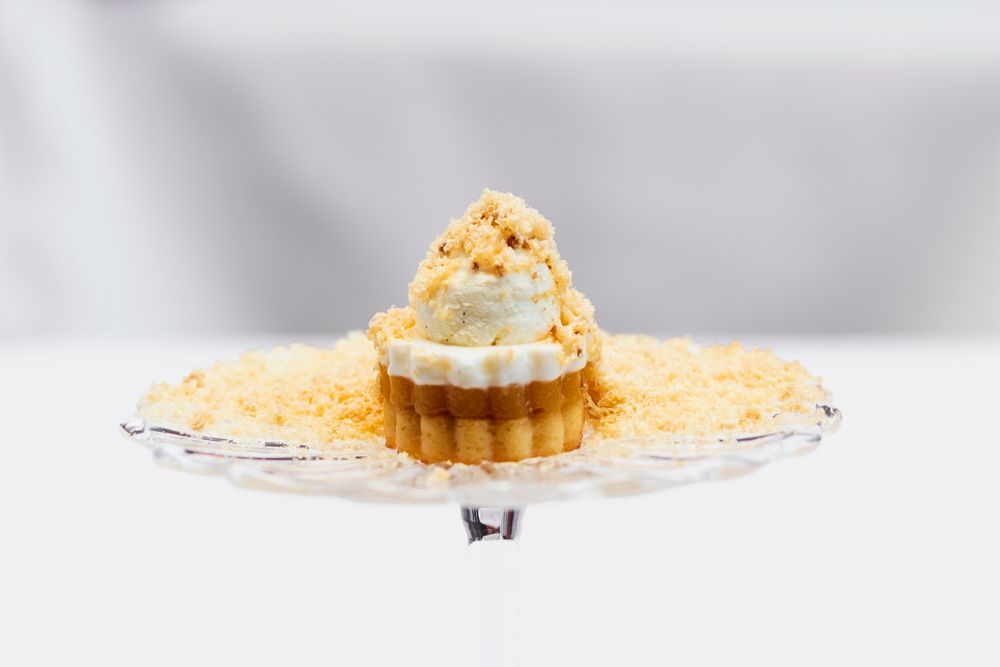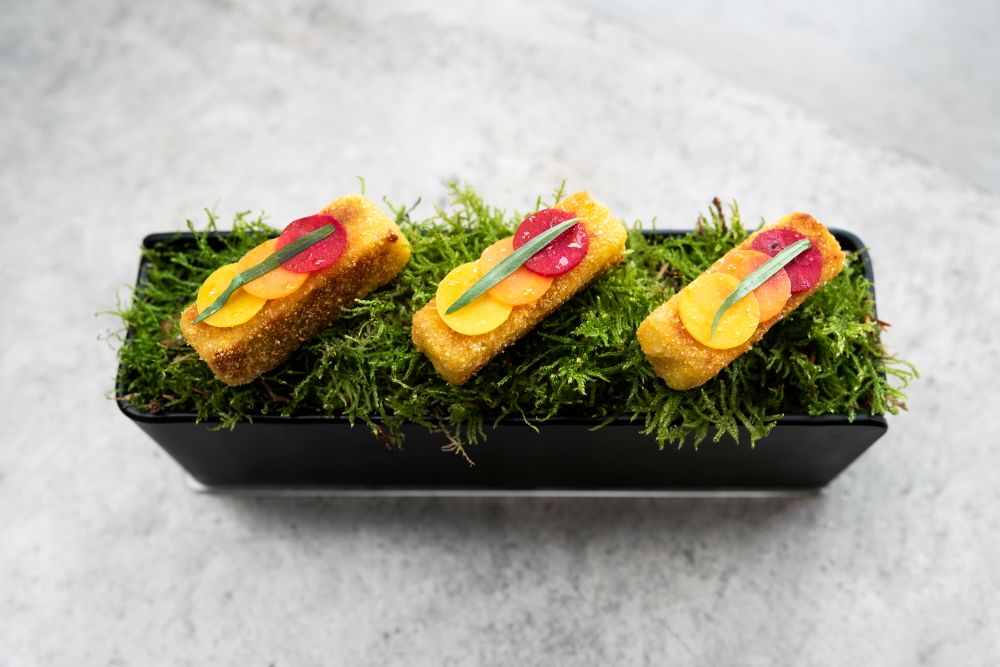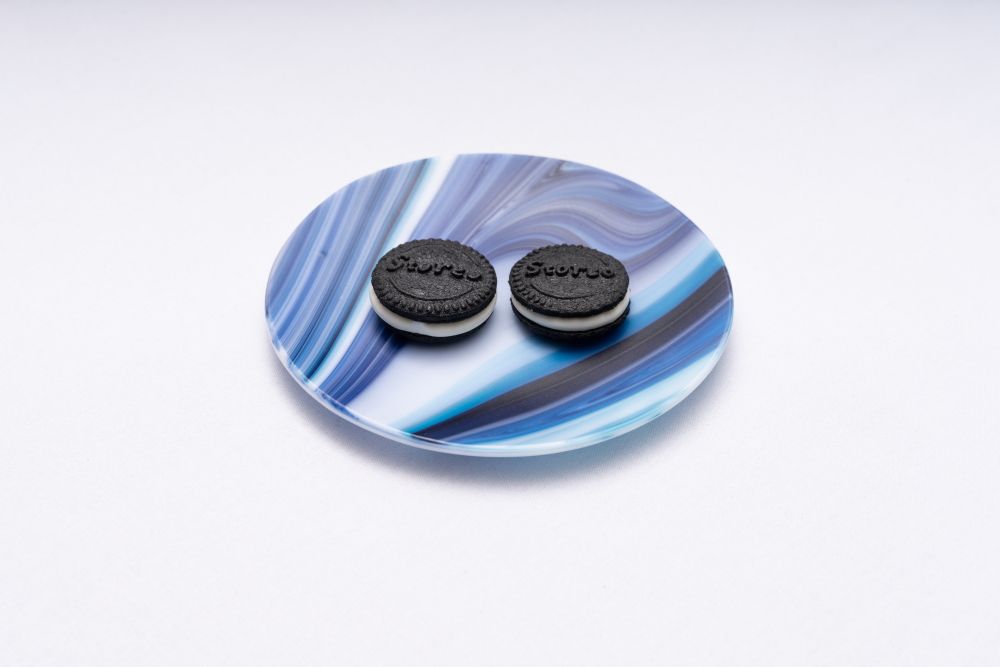 Considering the logistic challenges, are you able to bring the full Restaurant Story experience to diners here?
We are committed to getting the experience as close as possible to London's. What's exciting with these types of projects is the different challenges they throw at you along the way. However, preparation is the key, and we are working closely with the team at Flutes to get all the details correct.
You take a unique approach in telling stories with your cuisine. Are you planning on producing any Singapore or Asian-inspired takes with your food during the residency here?
We're excited about working with local produce and having that influence on parts of our menu. Traveling and using new ingredients allows us to continue growing, learning, and progressing.
Considering Singapore's colonial history and the museum setting, will that also play a factor in offering a new relatable dimension to your menu here for this residency?
Being located inside such an iconic building, we have, of course, taken into consideration the setting.
Restaurant Story Residency at Flutes Restaurant takes place from 29 March to 29 April 2022
Lunch
12pm to 2.30pm (6 courses)
S$268++ per person
Additional S$148++ for wine pairing*
Dinner
6pm to 10.30pm (8 courses)
S$398++
Additional S$228++ for wine pairing*
* S$20 off the wine pairing for fully-paid online bookings.
(Images: Restaurant Story)