In light of the pandemic, the 2021 list of Asia's 50 Best Bars was announced over a virtual awards ceremony. The sixth edition of the annual awards celebrates the immense talent, dedication and resilience across Asia's cocktail landscape. With 12 local establishments clinching spots on the prestigious list, Singapore has emerged as the highest awarded city in Asia.
It is apparent that many establishments have stepped up their game this year with the fluttering rankings. Three local bars — No Sleep Club, Barbary Coast and Sago House — made stellar debuts this year at 8th, 29th and 49th, respectively. No Sleep Club has been a rising star, having been presented the coveted Campari One to Watch award last year.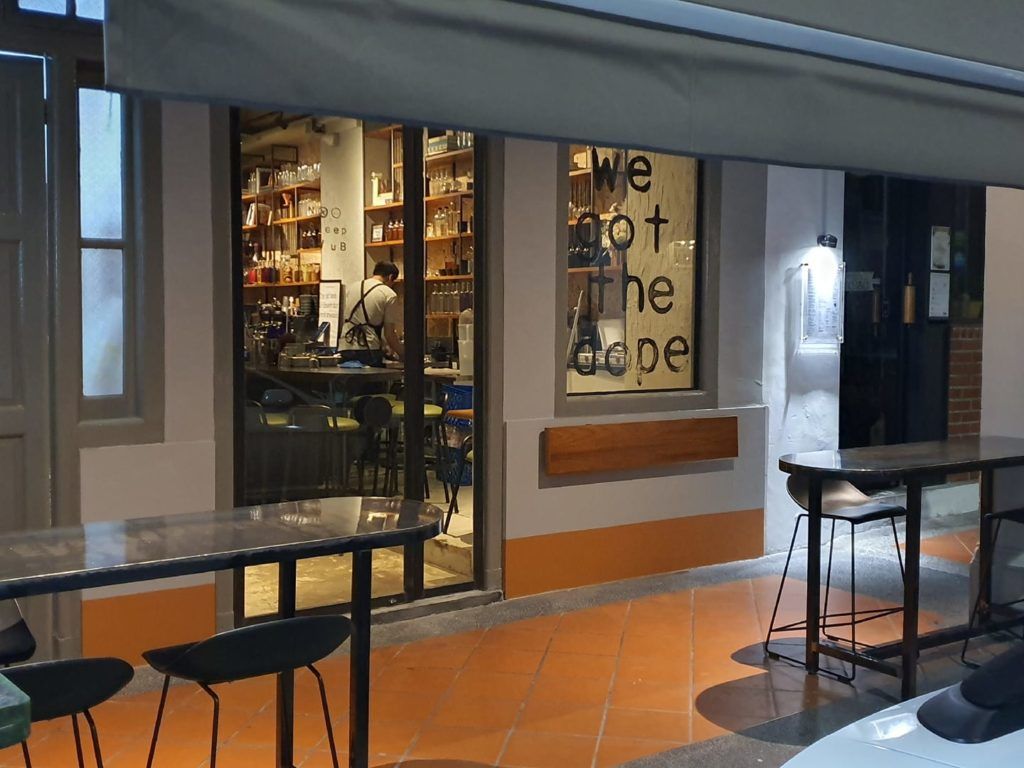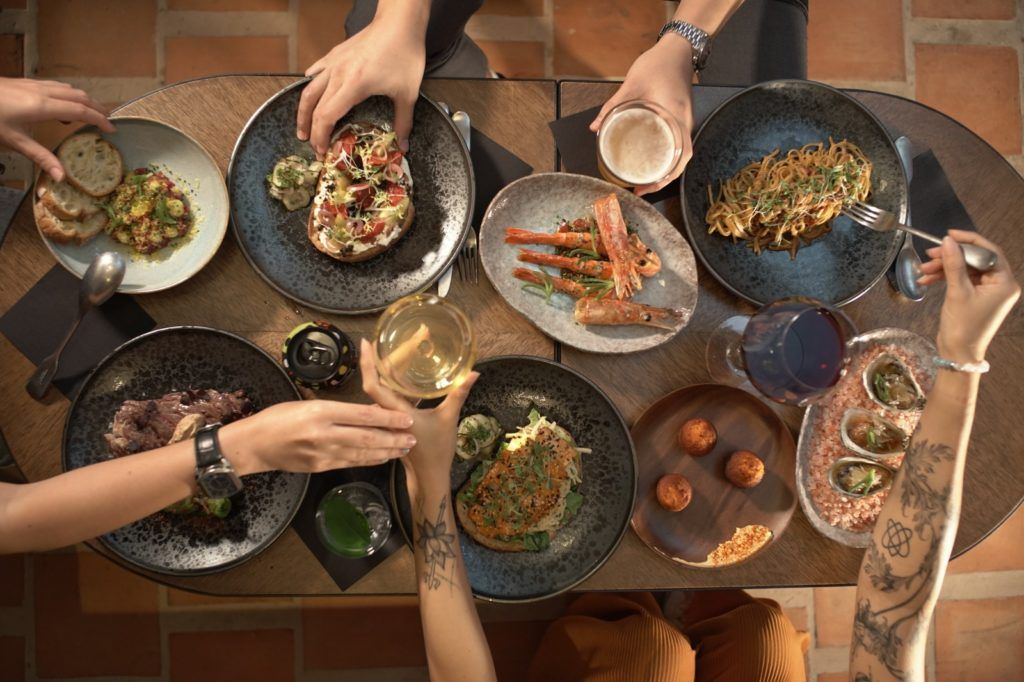 Other Asia's 50 Best stalwarts performed well too — MO Bar rose from 46th to 45th and got awarded the Mitchter's Art of Hospitality Award 2021. 28 Hong Kong Street managed to secure the 21st placement, upward from 30th. Manhattan, as well, jumped two spots up in ranking to come in sixth.
A handful of watering holes saw a fall in their rankings. Jigger & Pony, which topped last year's list, was dethroned by Hong Kong's Coa. The Old Man Singapore, which once held the 20th spot, placed 42nd this year, while D.Bespoke descended from 23 to 39, and Native dropped from 6 to 11. Once 17th, The Tippling Club fell 19 spots and placed 36th. Those who wish to participate in the next ceremony will be pleased with Singapore Tourism Board's confirmed partnership to bring Asia's 50 Best Bars awards ceremony back to Singapore.
Singapore's Victorious Bars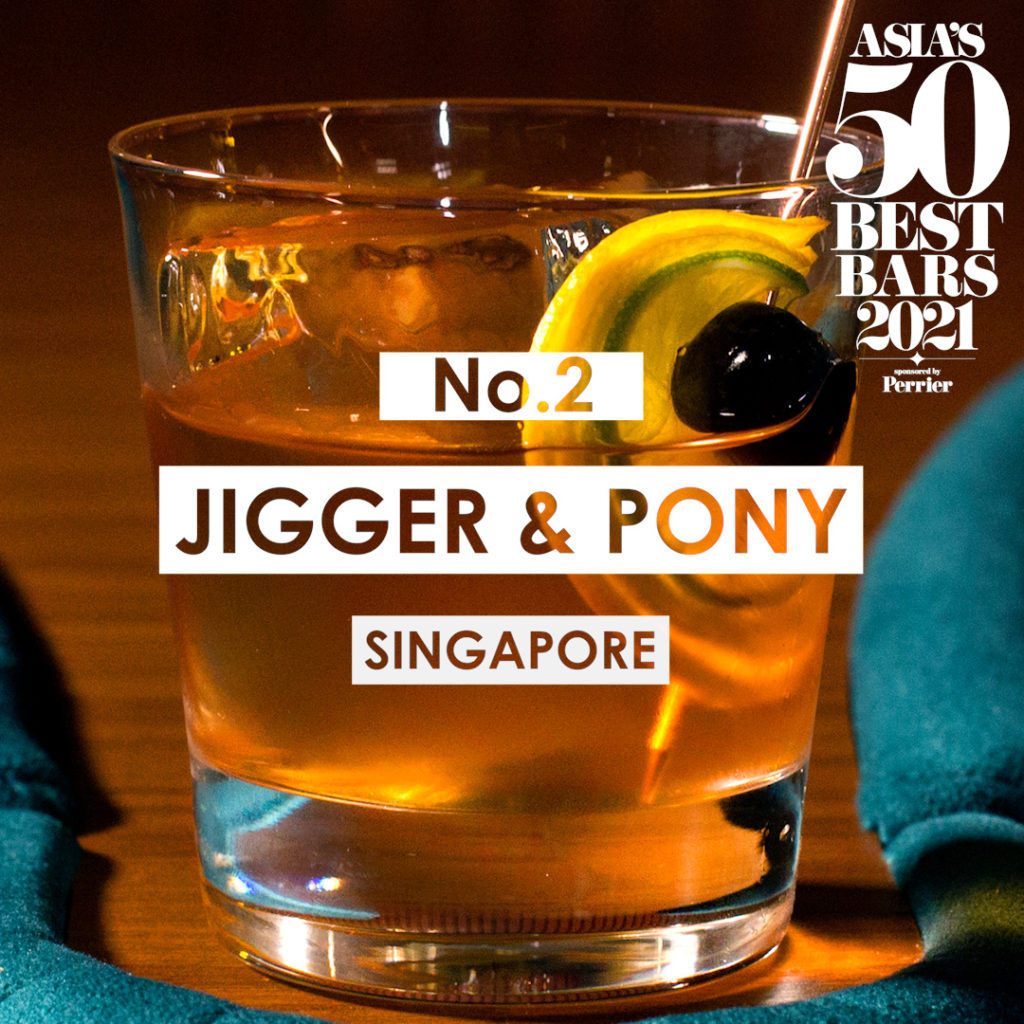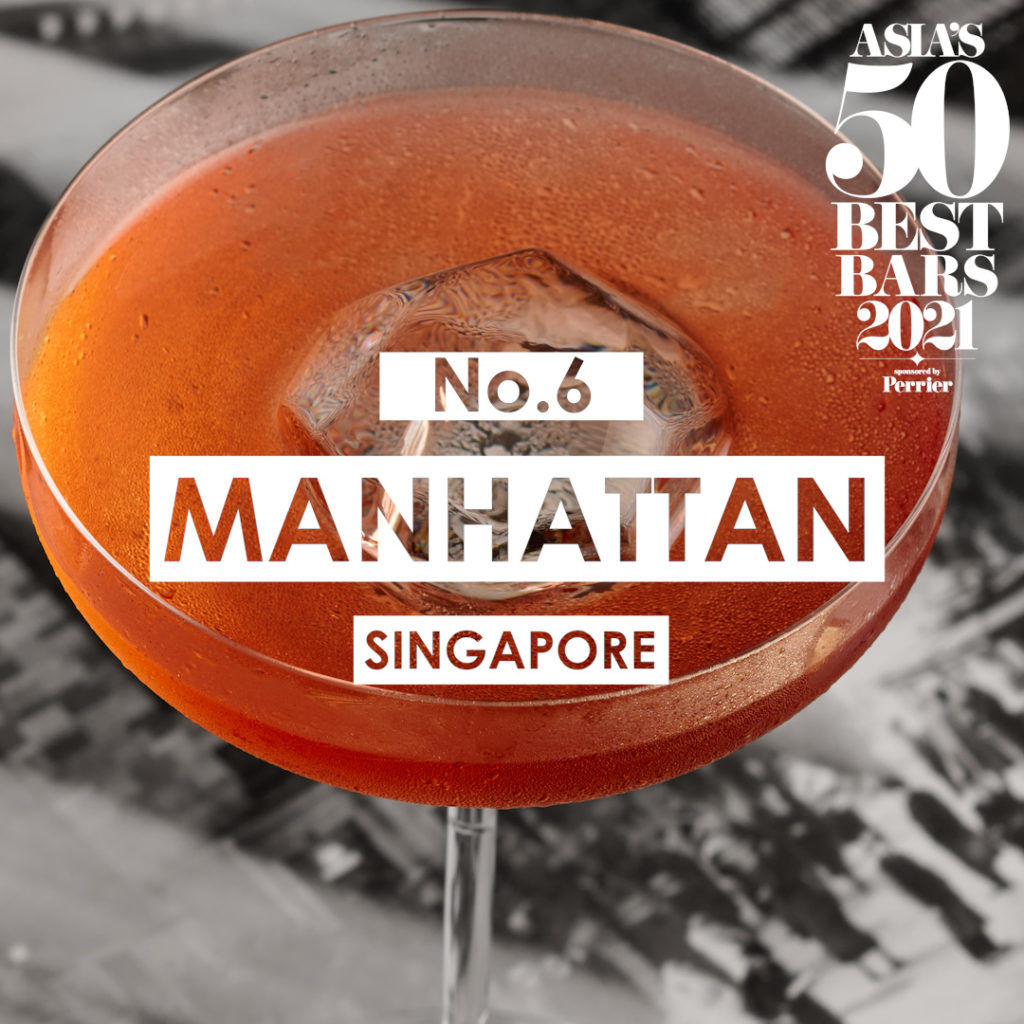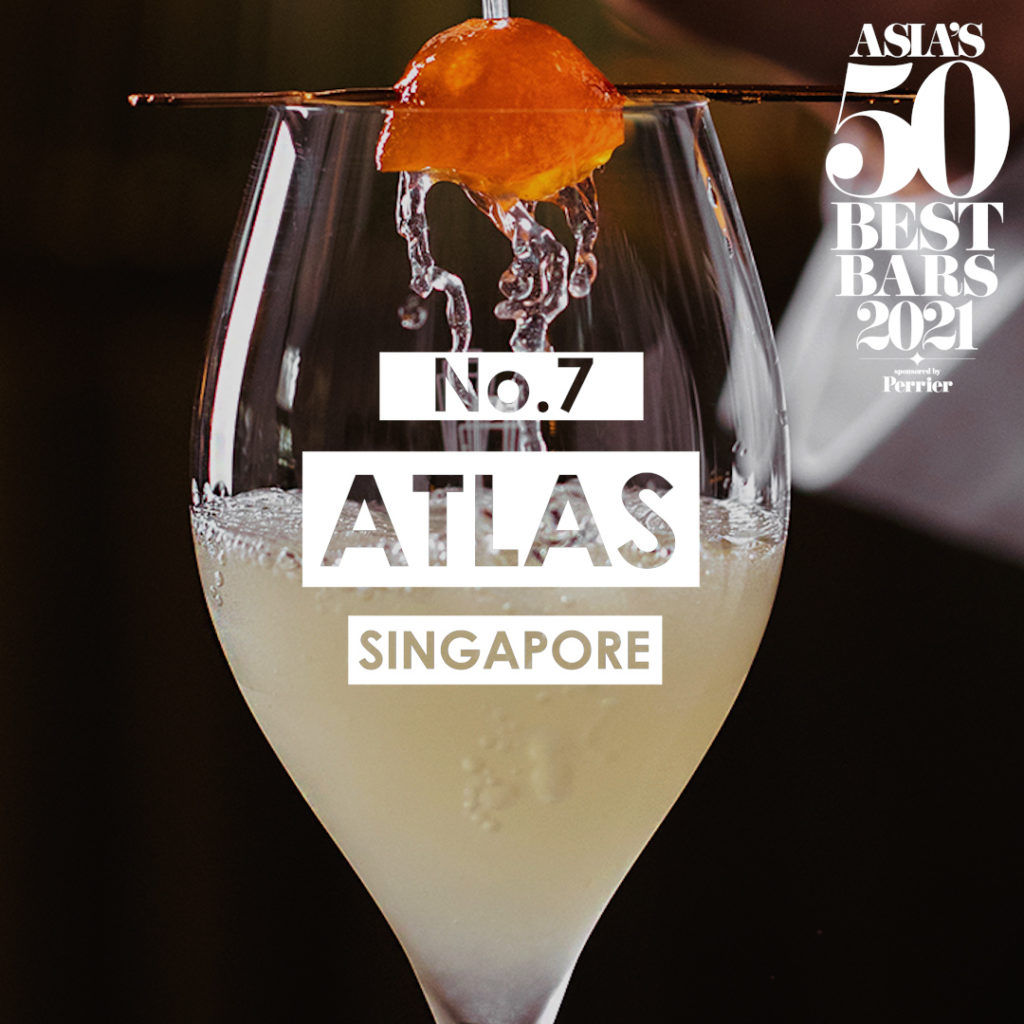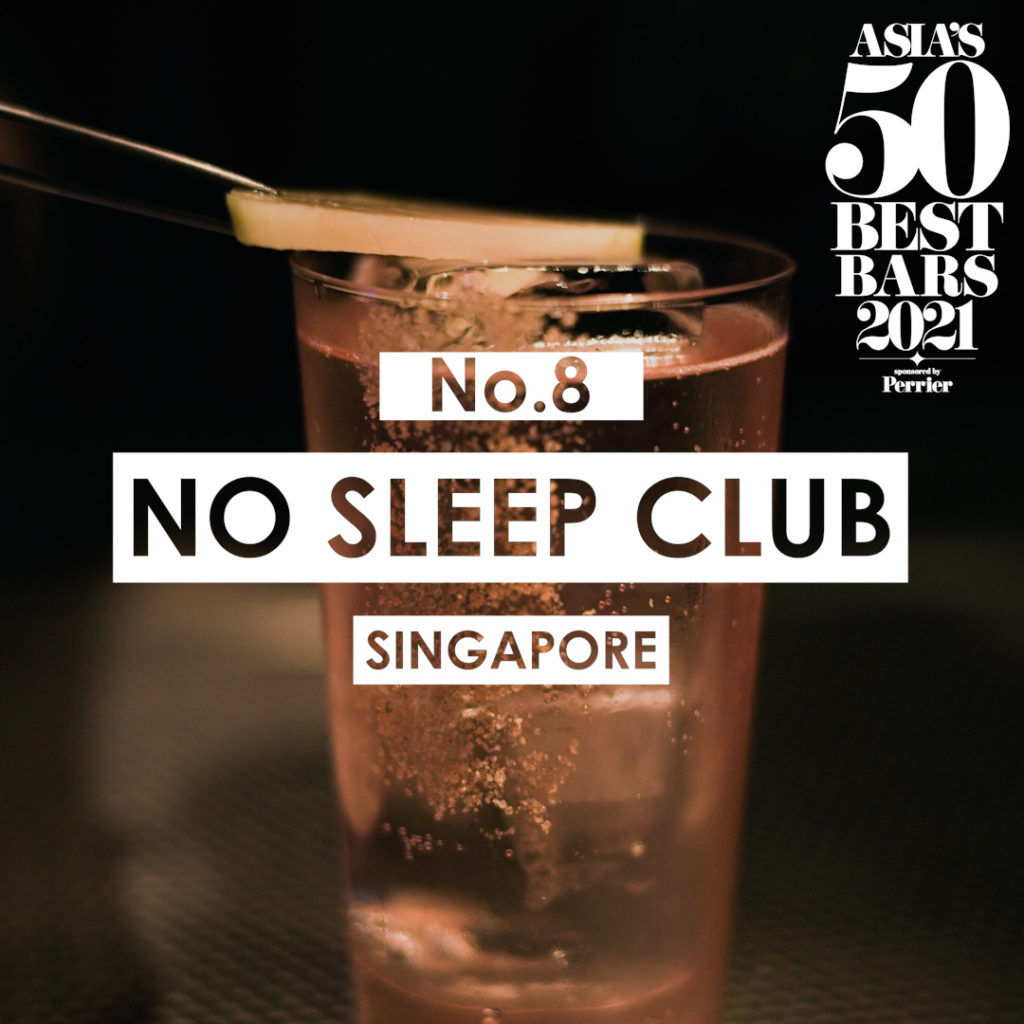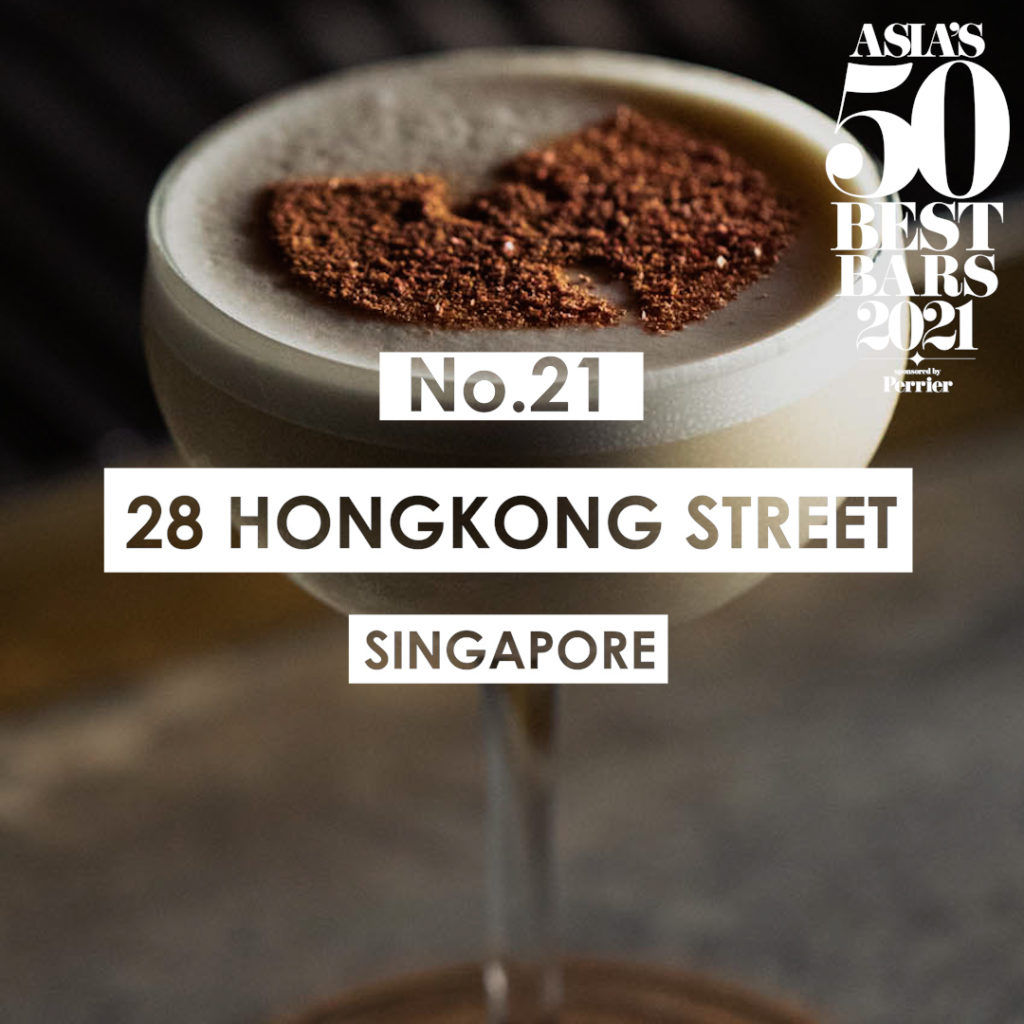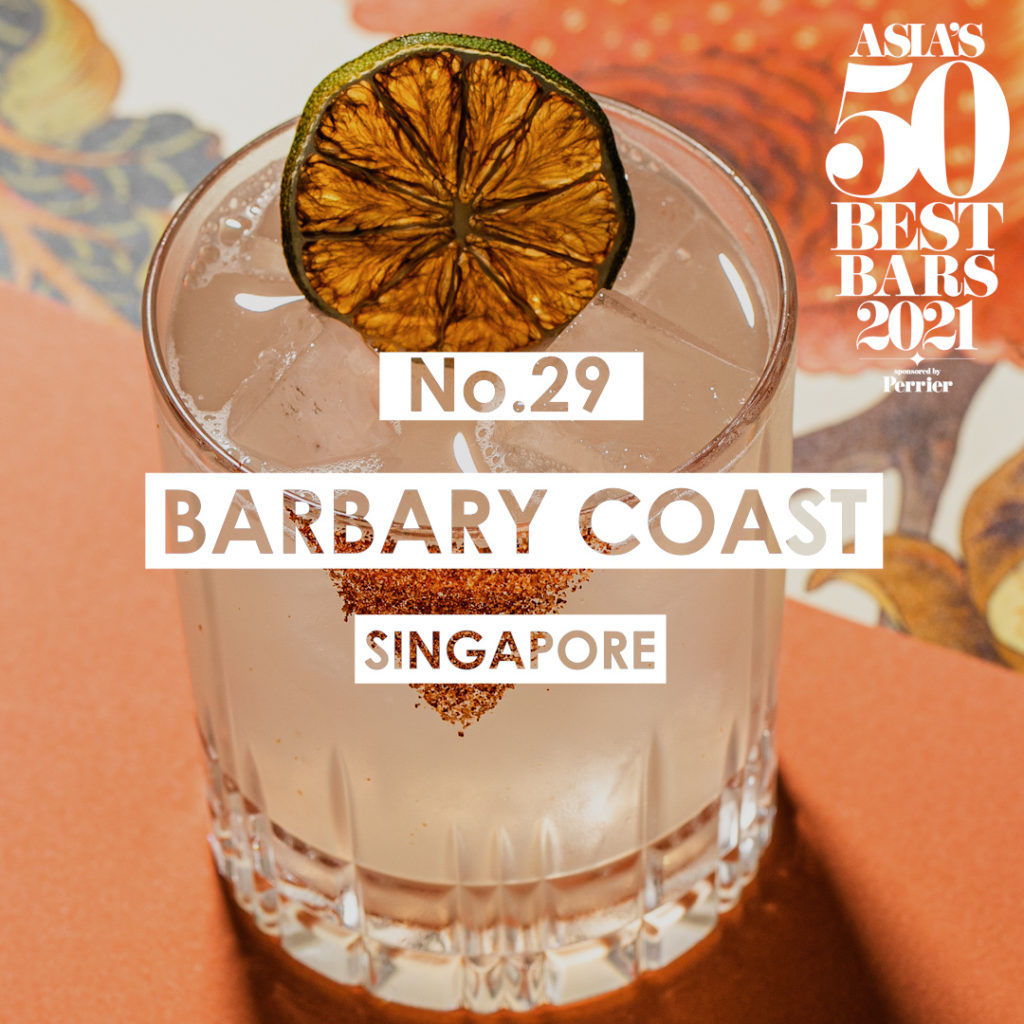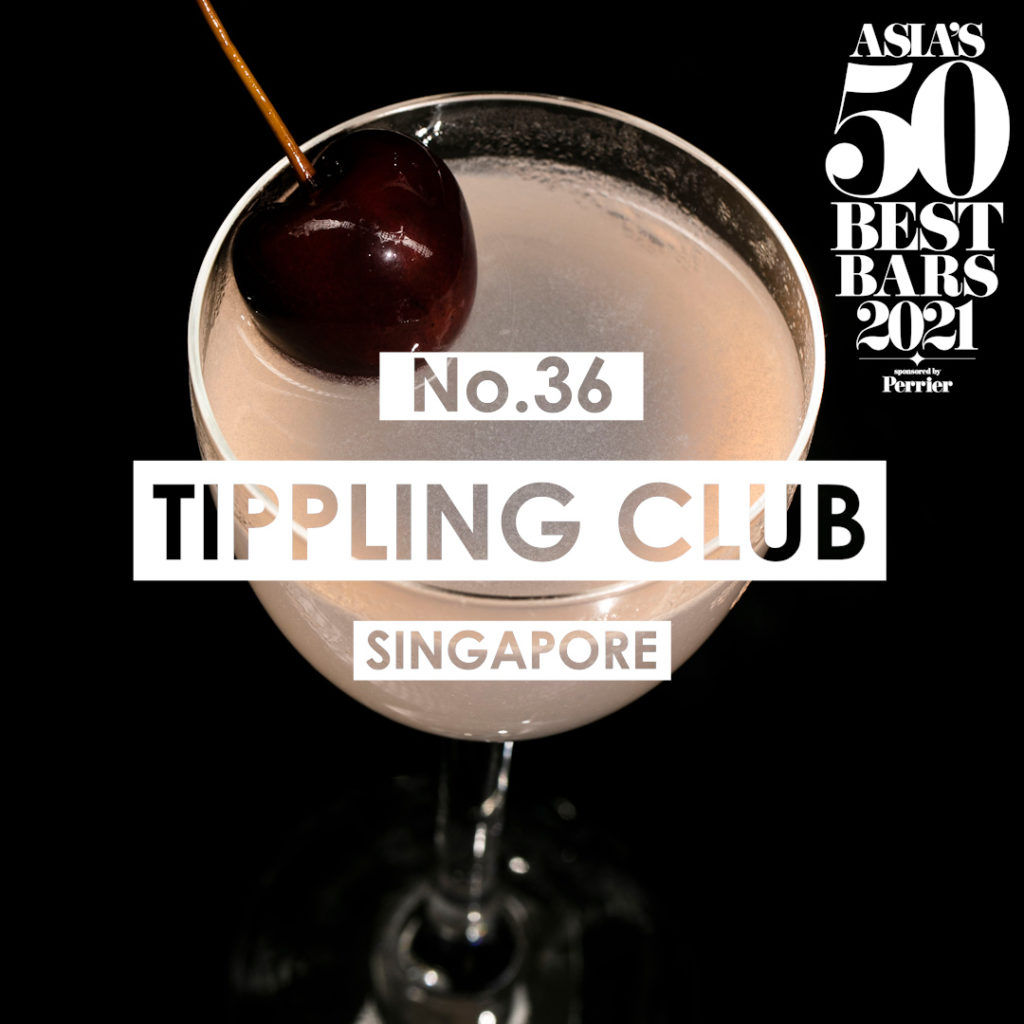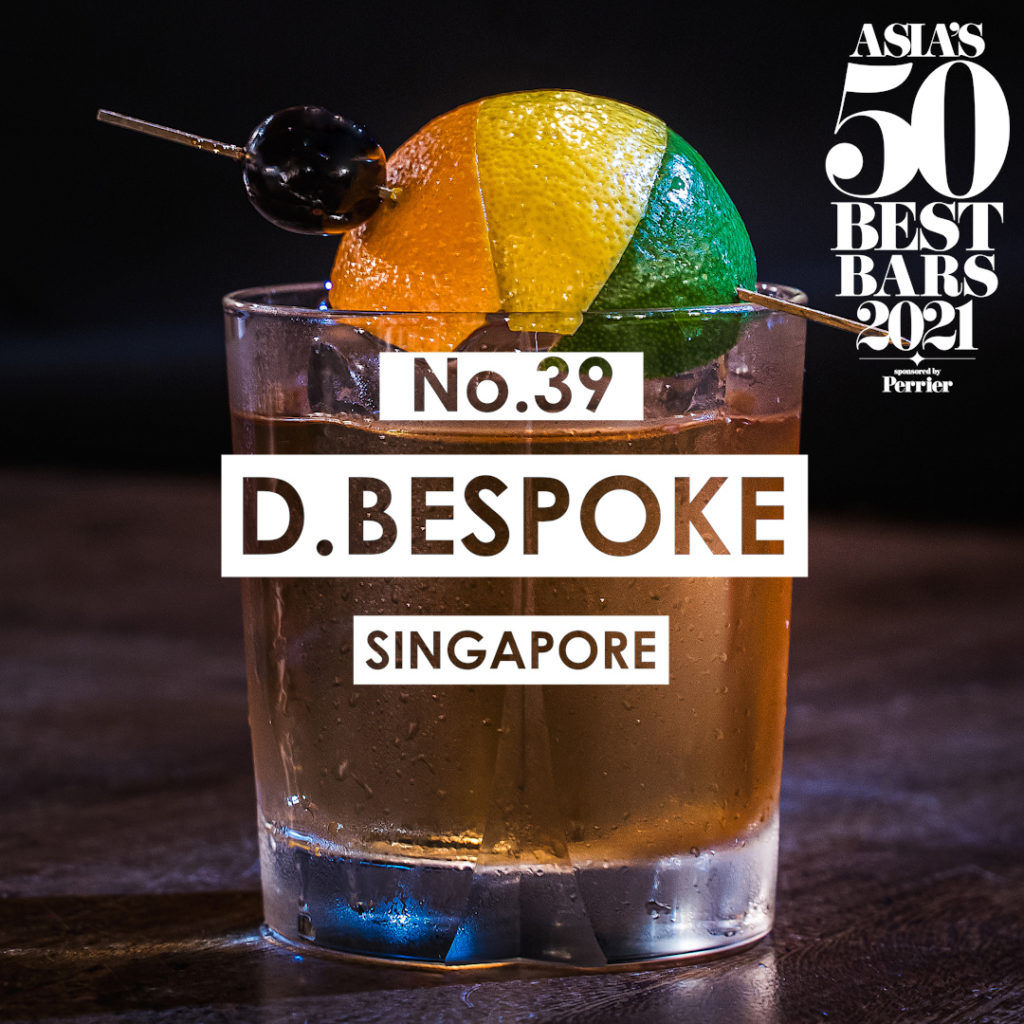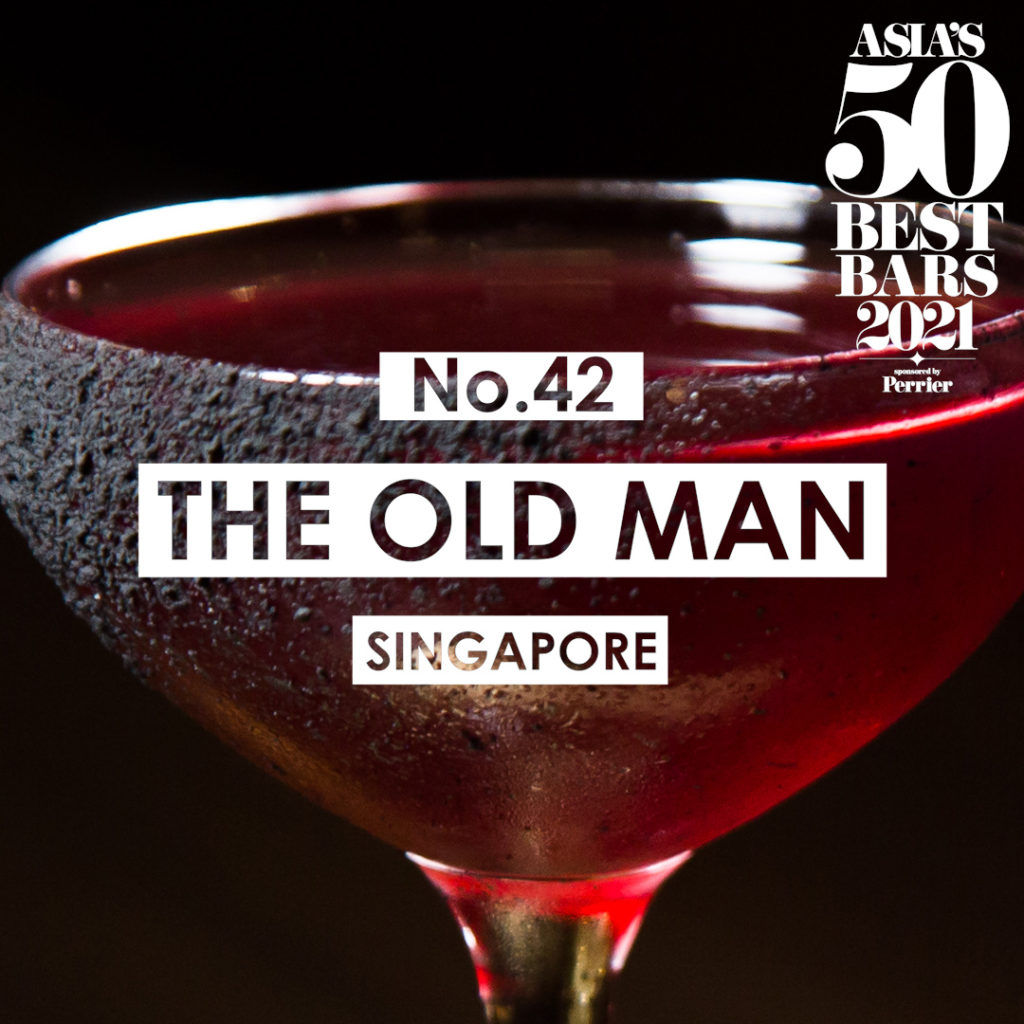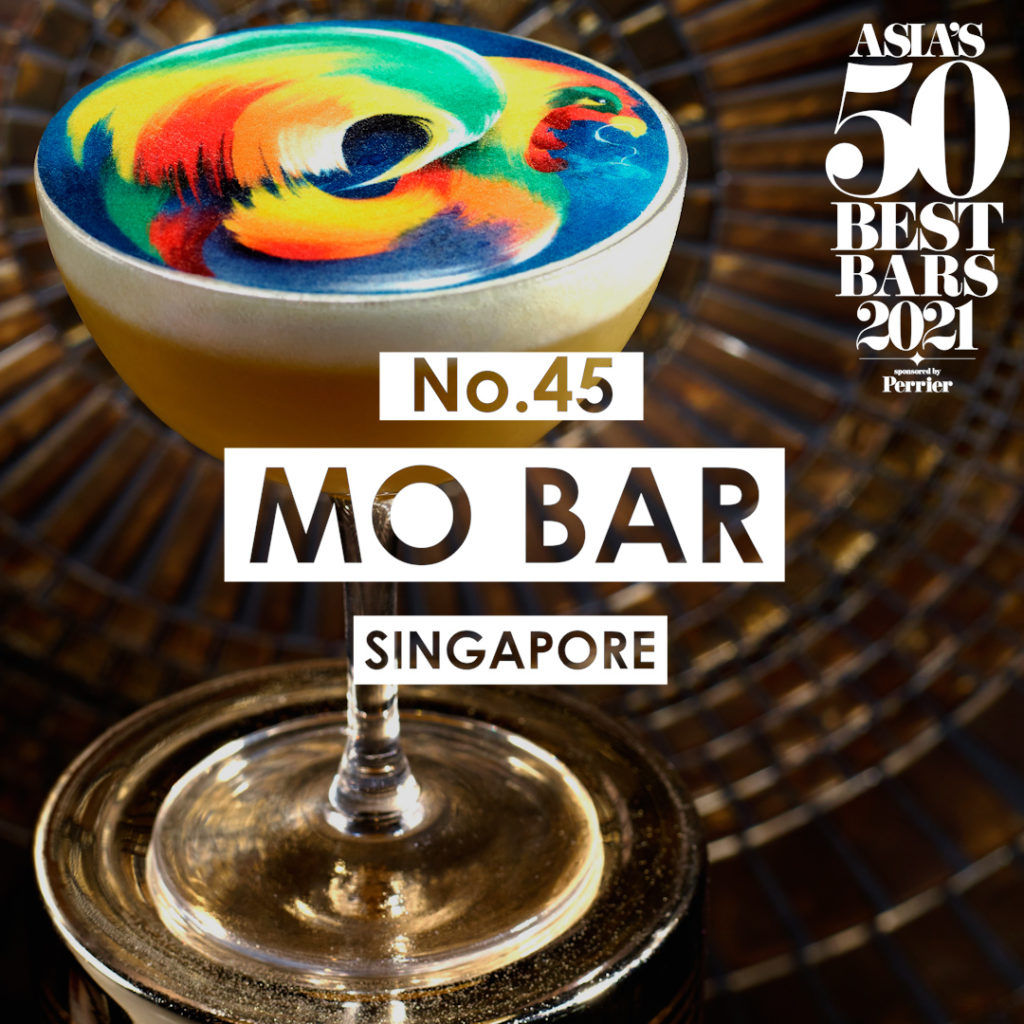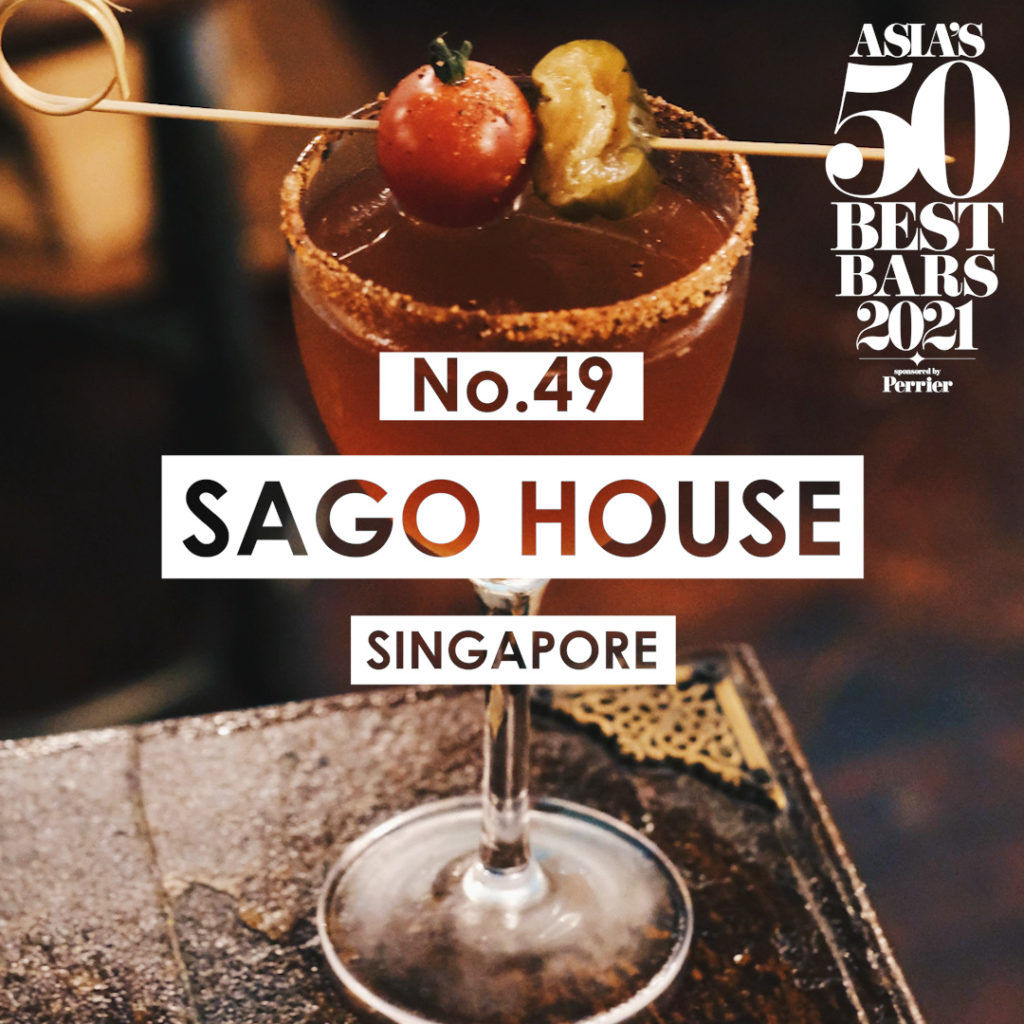 "We look forward to holding a physical awards ceremony not only to celebrate and recognise the best in the business when the situation improves but to bring together bartenders, bar owners, drinks writers and cocktail aficionados from around the world. We are hopeful that the ongoing vaccine roll-out will allow the bar community to take this opportunity to reunite in Singapore next year," said Content Editor for Asia's 50 Best Bars, Mark Sansom.
The Awarded Top 50:
1. Coa, Hong Kong
2. Jigger & Pony, Singapore
3. The SG Club, Tokyo
4. Indulge Experimental Bistro, Taiwan
5. Sober Company, Shanghai
6. Manhattan, Singapore
7. Atlas Bar, Singapore
8. No Sleep Club, Singapore
9. Bar Benfiddich, Tokyo
10. Caprice Bar, Hong Kong
11. Bamboo Bar, Bangkok
12. Bar Trigona, Kuala Lumpur
13. Charles H, Seoul
14. Native, Singapore
15. Hope and Sesame, Guangzhou, China
16. Sidecar, New Delhi
17. Bar Mood, Taiwan
18. Bee's Knees, Kyoto
19. Room by Le Kief, Taiwan
20. The Diplomat, Hong Kong
21. 28 Hong Kong Street, Singapore
22. Tropic City, Bangkok
23. Tell Camellia, Hong Kong
24. Aha Saloon, Taiwan
25. Quinary, Hong Kong
26. The Pontiac, Hong Kong
27. High Five, Tokyo
28. The Wise King, Hong Kong
29. Barbary Coast, Singapore
30. Penicillin Bar, Hong Kong
31. Union Trading Company, Shanghai
32. Speak Low, Shanghai
33. Union Brasserie, Bakery & Bar, Jakarta
34. Bar Cham, Seoul
35. Backstage Cocktail Bar, Bangkok
36. Tippling Club, Singapore
37. Junglebird, Kuala Lumpur
38. The Curator, The Philippines
39. D.Bespoke, Singapore
40. Darkside, Hong Kong
41. Alice, Seoul
42. The Old Man, Singapore
43. Bar Trench, Tokyo
44. Le Chamber, Seoul
45. MO Bar, Singapore
46. Vesper, Bangkok
47. Three X Co, Kuala Lumpur
48. Teens of Thailand, Bangkok
49. Sago House, Singapore
50. Star Bar, Tokyo
(Images: Asia's 50 Best Bars)