There is a reason why MO Bar has earned its stripes amongst the best. Its intricate cocktails speak of a cultural and nomadic journey across Asia and its regions. The passion and creative drive of bar manager Adrian Besa and his team are bound to rub off on anyone who walks through its doors. Their new Japanese-themed Afternoon Tea menu welcomes diners back with open arms. The menu features five different courses of delectable bites inspired by Japan, ranging from S$48 for a personalised tea session for one, or come as a pair for S$88. Indulge the tastebuds in classic favourites with a contemporary twist. Highlights such as Egg Roll with Ikura, topped with a Mirin and Miso emulsion as well as the Smoked Salmon on Hokkaido Milk Bread with Wasabi Mayo are bound to transport diners to the streets of Japan.
Of course, no trip to the Land of the Rising Sun is complete with delicately assembled desserts. Branch out and try the Nori and Truffle Scone, a modern twist on the quintessential classic or savour the Hojicha Roll-mellow, caramel undertones of oolong- paired with Kinako Mochi.
Pair the high-tea with a wide range of rare teas sourced from Asia's famous tea-growing regions. Choose from bold or delicate notes to suit your palate. Elevate the experience with a flute of "R" de Ruinart Champagne (S$68) or choose from the Volume Three cocktail menu.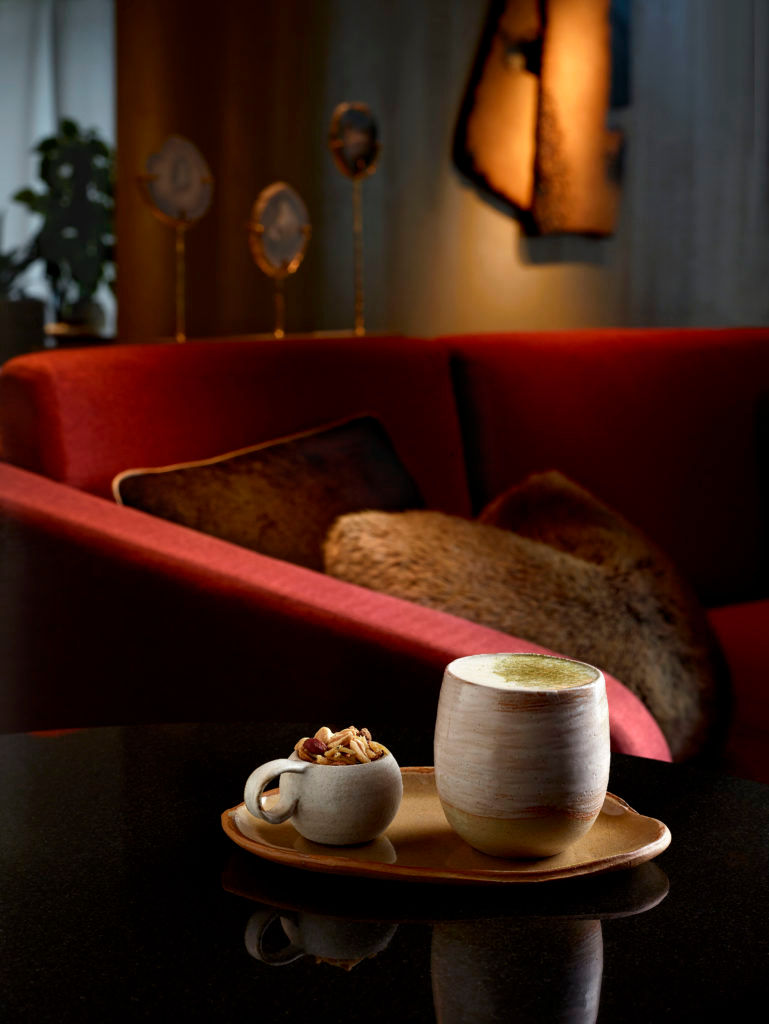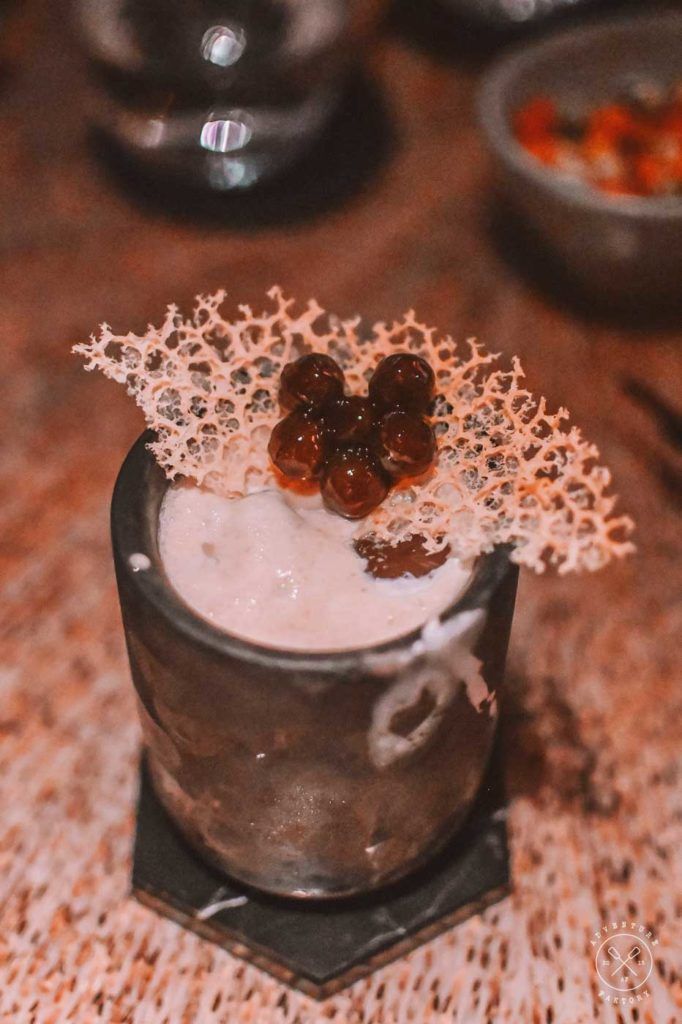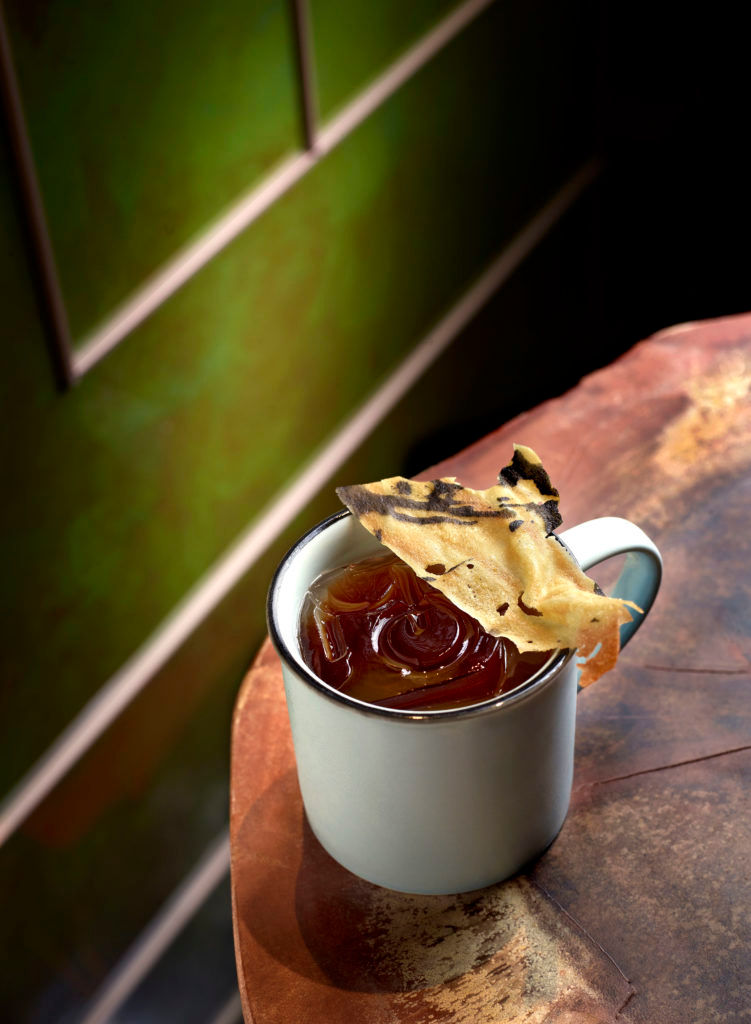 Following the successful launch of the Volume Two drinks menu, the team has also followed up with yet another new repertoire. MO Bar's Volume Three transcends into a galaxy of stellar cocktails. An illustrated star map introduces the collection with symbols indicating the strength of each drink and serving style.
What sets Volume Three apart is its interactivity. When guests scan a QR code, the graphics and visual interpretations of each drink are intriguingly brought to life.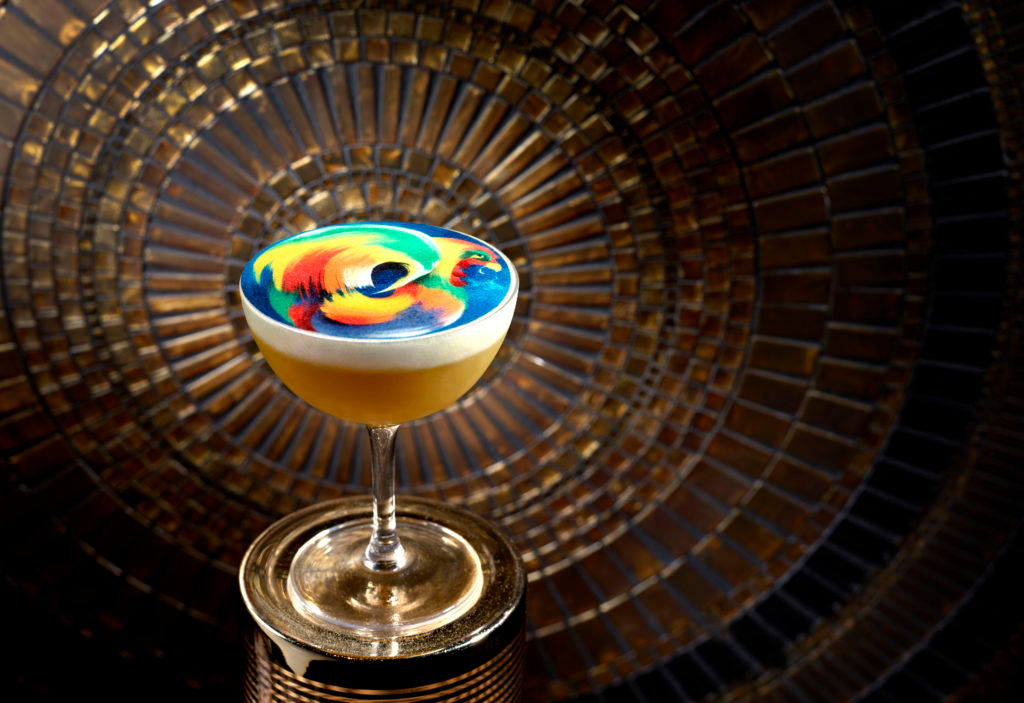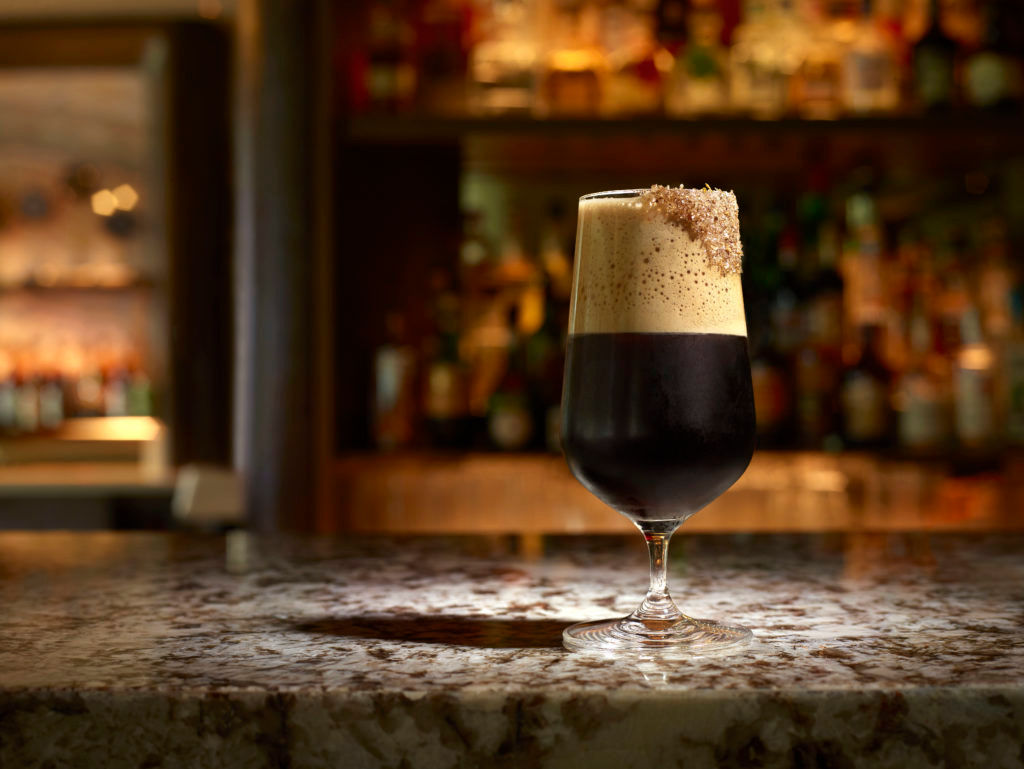 Our personal favourite? The Panacea. This gin-based concoction hits you with a welcoming citrus punch, before easing off into a delicate, round, coconut flavour. Best of all, it does not finish with the bitterness of gin but a pleasant mild hint of pandan.
A visit to MO Bar is not complete without trying its advanced cocktail programme.
Just choose an Asian region you would like to dive into and explore it, flavour-wise. You also get to see how some of the modern equipment used at the bar such as sonic infusers and water bath are used to bring the best out of these indigenously sourced ingredients.
Mixology is MO Bar's art form. Simply said, come for the alcohol, stay for the ambience.
(Images: Mandarin Oriental)
written by.
Alfieyah Abdullah
Alfieyah Abdullah has two vices. Her 30 bottle (and counting) collection of fragrances and an intense view on desserts.