 Most people don't need much to be happy. You give me some good records and a case of beer, and I could be left alone for days. But if you only gave me half a case of beer? Well, that could be trouble. It's a dilemma Australian scientists holed up in Antarctica are going to have to deal with. The Australian government is planning to seriously tighten alcohol rules at their stations — including slashing the amount of beer, wine, and spirits expeditioners can take to the icy continent nearly in half along with the amount of beer they can brew at the stations.
Despite not citing any specific incidents, Kim Ellis — director of the Australian Antarctic Division (AAD) — stated that the new policy "recognises the need to create a comfortable and safe community atmosphere on research stations, with the ability to have a drink while engaging socially and to celebrate special occasions." Additionally, he told Australia's ABC News, "Antarctica is a unique environment — it's incredibly cold and incredibly harsh — and very small mistakes can lead to very big consequences."
So starting next summer, AAD staff will be limited to just ten standard drinks a week — an amount which the division says brings their policy in line with current Australian Government health guidelines. The policy also dictates the number of alcoholic drinks that researchers can take to Antarctica — seven cans of beer per week, 1.5 bottles of wine or champagne per week, and one half bottle of spirits per week. Those amounts are reportedly only a little more than half of the current limit.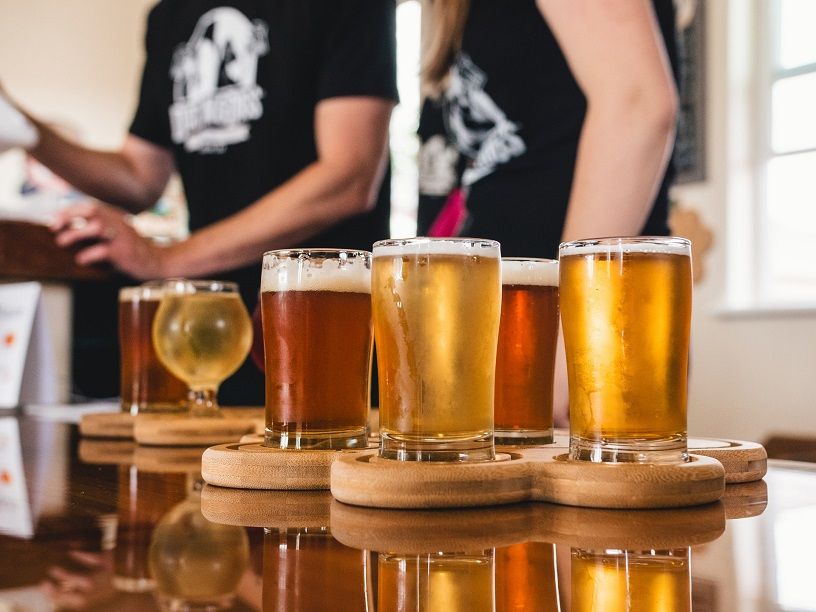 Additionally, homebrewing — which apparently has a long tradition in the Antarctic, dating back to the days where transporting beer was much more difficult — will also be banned. "The home brewed beer was just adding too much alcohol to the total volume," Ellis told ABC. "My job is to provide a safe operating environment. We're really working at the moment on diversity and equity in the program… The sad truth of it is […] alcohol makes people lose inhibitions, and I am determined that women in our program should feel safe, and part of that is providing an environment where alcohol is controlled."
According to AAD's website, the division has four year-round research stations along with remote field bases that operate during the summer research season. During those peak times, each station houses between 40 and 100 expeditioners, and in the winter, those numbers drop down to between 15 and 20.
This story first appeared on www.foodandwine.com
(Main and Feature Image Credit: copyright Jeff Miller/Getty Images)
© 2021. TI Inc. Affluent Media Group. All rights reserved. Licensed from FoodandWine.com and published with permission of Affluent Media Group. Reproduction in any manner in any language in whole or in part without prior written permission is prohibited.
Food & Wine and the Food & Wine Logo are registered trademarks of Affluent Media Group. Used under License.