 For most people, wine isn't an investment: You keep your money in an account and your wine within arm's reach. But if you can resist the temptation to drink away your (literally) liquid assets, wine may actually make for some smart speculation as it just topped the newest Knight Frank Luxury Investment Index.
The price of investment-grade wine increased by 13 per cent over the past year, according to the latest report, while the previous leaders — rare whiskies and Hermes handbags — saw their values decline by 4 percent and 3 percent respectively over the same period, causing them to tumble out of the top spots.
"Two assets that have been at the helm in recent years — rare bottles of Scotch and Hermès handbags — have relinquished their places at the top of the index," Andrew Shirley, editor of Knight Frank's Luxury Investment Index, stated.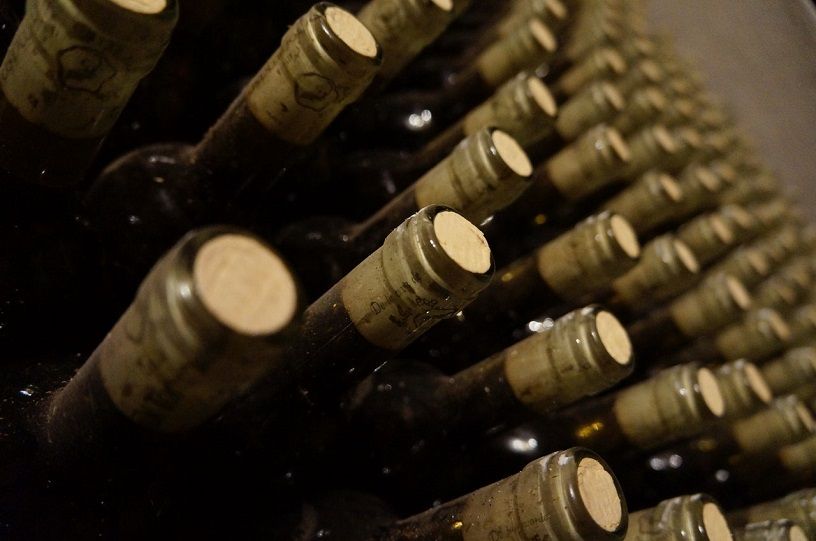 Meanwhile, Nick Martin, CEO of Wine Owners, the company that compiled the wine data for Knight Frank, got to gloat. "Wine is doing really well; not going crazy, but growing nicely. There are no signs of over-exuberance," he stated, according to Decanter. "It helps that the market is becoming much broader with more of the next generation starting to build their own collections."
Martin added that older Bordeaux vintages — specifically 1996 and 2000 — were helping to drive the market, reportedly going so far as to call wines from these years a "great value" (relatively speaking, of course). Meanwhile, he lamented, "Burgundy, on the other hand, is taking a bit of a breather."
But though fine wine may have given Scotch the boot over the past year, rare whiskies were still the top performer over the past ten years, and easily so. Rare whiskey has seen its value increase by 483 percent over the past decade; meanwhile, collectable wine was up only 119 percent over the same time frame, landing it the fourth spot in the ten-year ranking.
This story first appeared on www.foodandwine.com
(Main and Feature Image Credit: Justin Lewis / Getty Images)
© 2021. TI Inc. Affluent Media Group. All rights reserved. Licensed from FoodandWine.com and published with permission of Affluent Media Group. Reproduction in any manner in any language in whole or in part without prior written permission is prohibited.
Food & Wine and the Food & Wine Logo are registered trademarks of Affluent Media Group. Used under License.