Diablo 4 marks a brand new entry in the popular dungeon-crawler franchise after almost a decade. Fans may not agree with us considering the release of Diablo II Resurrected in 2021, but that was basically a remastered version of the older Diablo II. Hence, after Diablo III's release in 2012, publisher Blizzard Entertainment is back with its successor that was long overdue. The best part is that Diablo 4 is coming on all consoles, including the PC.
Diablo 4 is an important release in the RPG genre, one that should be appealing to newcomers to the franchise as well as returning players who have loved the previous Diablo titles. If you are one of those eager fans waiting to play Diablo 4, here is everything you should know about the popular game.
Diablo 4's release date Blizzard Entertainment had previously confirmed June 6 to be the release date for Diablo 4. However, those who had pre-ordered the game will get early access from June 1. Hence, if you had pre-ordered Diablo 4, you can download and play the game as you read this.
What platforms is the game coming to?
Diablo 4 will be released on the PC, just like its predecessors. However, Blizzard Entertainment is also releasing the game on the Sony PlayStation 5 and the Xbox Series X|S consoles. The game will also be published on older consoles like the PlayStation 4 and Xbox One.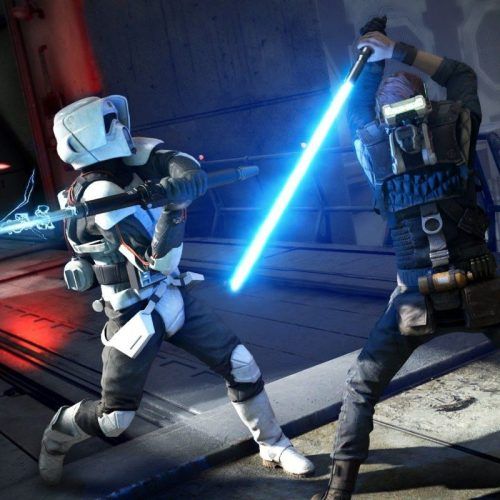 Diablo 4's PC system requirements
The minimum system requirements on the PC to play Diablo 4 are as follows:
OS: Windows 10 64-bit, Windows 11
Processor: At least Intel Core i5-2500K or AMD FX-8350
RAM: 8GB
GPU: Nvidia GeForce GTX 660 or AMD Radeon R9 280
Storage: SSD with at least 90GB of space However, if you want to play the game at its best, your PC needs to have the following recommended system requirements.
OS: Windows 10 64-bit, Windows 11
Processor: At least Intel Core i5-4670K or AMD R3-1300X
RAM: 16GB
GPU: Nvidia GeForce GTX 970 or AMD Radeon RX 470
Storage: SSD with 90GB space for installation
What will be Diablo 4's plot?
In Diablo 4, players will get to fight against a hoard of monsters controlled by Lilith, who is the daughter of Mephisto and is also called the 'Mother of the Sanctuary'. The gameplay incorporates classic RPG elements and lets you play as multiple characters. Early reviews also hint at Diablo 4 being bigger and darker than the previous games.
What is Twitter saying about Diablo 4?
Twitter is quite hyped up about the release of Diablo 4.
It's me! Also, I am 39. Lol. Just a few days until #DiabloIV pic.twitter.com/8PHkwX8sAT

— TechOdyssey | #TechRejects (@AdamJMatlock) May 31, 2023
Fields of Hatred are areas made for PvE/PvP.

Enemies drop "Seeds of Hatred", a currency used to buy unique cosmetics/items.

It's similar to the Dark Zone. You can play PvE only, but must "Extract" the seeds to keep them. You can also activate PvP if you want to… #DiabloIV pic.twitter.com/Yf28pYXnZQ

— Ains : Son of Lilith (@Porshapwr) May 31, 2023
How your preparations are going? 😈#DiabloIV pic.twitter.com/yCdaMmZfqw

— AnnacakeLive (@AnnacakeL) May 31, 2023
Another #DiabloIV cartoon 🙂 Which class will you pick?@Diablo @Blizzard_Ent #fanart pic.twitter.com/7S67rH5DqA

— Armin M (@a_scientoonist) May 31, 2023
TOMORROW #DiabloIV

Oh lawd she's comin'! pic.twitter.com/BcZpOU2gNq

— Jules ✨💙 (@JuliaKernan) June 1, 2023
Might be in the hospital, fighting cancer. But I'm still ready for #DiabloIV launch @Diablo pic.twitter.com/Pc9XQBvKCu

— Shyla (@Dreamonic13) May 31, 2023

(Hero and Featured Image Credits: Courtesy Blizzard Entertainment)
Frequently Asked Questions (FAQs)
Question: When is Diablo 4 releasing?
Answer: Blizzard Entertainment has confirmed that Diablo 4 is releasing on June 6.
Question: How much RAM does Diablo 4 need?
Answer: On PC, players need to ensure at least 8GB RAM to play Diablo 4. The publisher recommends 16GB RAM for the best experience.
Question: Which platforms can Diablo 4 be played on?
Answer: Diablo 4 can be played on the PC, PS5, PS4, Xbox Series X|S and Xbox One.
written by.
Amritanshu Mukherjee
Amritanshu lives and breathes tech, cars, Formula 1, space stuff and everything that delivers an adrenaline rush. Since 2016, he converted his favorite hobby of going all gaga over iPhones and Lamborghinis into his profession; hence, you aren't likely to be surprised upon checking his browser history. In his spare time, he loves to drive and explore food joints, but will somehow end up with a plate of Chicken Biryani and a big smile. He has previously written for Hindustan Times, India Today, BGR.in, and Deccan Chronicle.