Trying to get your sleeping schedule back on track? With the hectic lifestyles most of us are living these days, pulling off late-nighters, or just sleeping late, has become too common a phenomenon. As such, it's no surprise that individuals have a hard time maintaining a proper sleeping schedule. Well, a new video game from a famous and beloved franchise is trying to fix that. Meet Pokémon Sleep, a game that has been designed to improve your sleeping patterns. To play the game, you just need to do one thing – sleep!
#PokemonSleep is now available in select countries in Asia!! please check the mobile storefront of your choice for more details on availability 🛌

📱 App Store: https://t.co/RW7eynzXXQ
📱 Google Play: https://t.co/CXCmU2Rrh1 pic.twitter.com/5MznDTDy4h

— Pokémon Sleep OUT NOW! (@PokemonSleep) July 19, 2023
In Pokémon Sleep's trailer, it was revealed that the gaming app will help track your sleeping patterns. All you need to do is place your smartphone near your pillow, and subsequently, drift off to sleep. However, your adventure in the game will truly begin once you are awake. The game will place you on a small island where you will have to conduct research on the sleep habits of various Pokémon. To help you with your task, you will be collaborating with Snorlax and Neroli, an expert professor studying the sleep patterns of various Pokémon.
Now, in case you are planning to fully commit yourself to Pokémon Sleep, we can be of some help. Here are some tips and tricks that will help you navigate the app. Think of this as a Pokémon Sleep gameplay guide.
'Pokémon Sleep' gameplay guide
To participate in the sleep-related game, the first (and easiest) thing you need to do is simply place your smartphone near your pillow before going to bed. The Pokémon Sleep app will then record and analyse your sleep cycle. The longer you sleep, the higher your score will be in the morning, and as a result, you will encounter more Pokémon appearing around Snorlax in the game. As the nights progress, your sleep will be categorised into one of three sleep styles — dozing, snoozing or slumbering. In the morning, you will find Pokémon with similar sleep styles gathering around Snorlax. Additionally, there's a chance that you might come across a Pokémon sleeping in a rare style that is seldom seen under normal circumstances. All Pokémon in the game possess various sleep styles, providing an opportunity for you to complete your sleep style dex by discovering as many sleeping styles as possible. Some tips to keep in mind
During the daytime, you have the opportunity to engage with Snorlax and other Pokémon by offering them berries. You can also cook some delicious food for them and strengthen your bond through interactions. Feeding them berries will also enhance Snorlax's Strength, contributing to its overall well-being.
It's during the night when the real magic happens. Your Sleep Score from the previous night is multiplied by Snorlax's Strength, resulting in what is known as its 'Drowsy Power'. This power determines Snorlax's capabilities during nighttime activities and encounters. A higher 'Sleep Score' combined with a stronger Snorlax will lead to more impressive and powerful nighttime experiences.
Additionally, Pokémon Sleep utilises the accelerometer in the external Pokémon Go Plus+ accessory to track the user's sleep duration and transmits this data to their smartphones through Bluetooth, integrating it into the gameplay.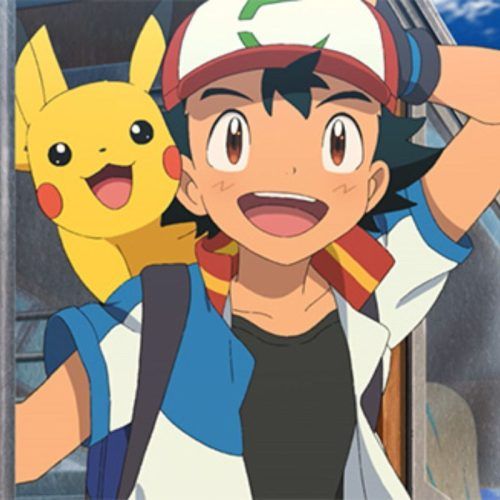 Check out the video below for more details.
How can you get 'Pokémon Sleep' for your smartphone?
The Pokémon Sleep app was released on July 17 and can be downloaded on Android as well as iOS devices.
(Hero and feature image credits: Courtesy Pokémon Sleep)
Frequently Asked Questions (FAQs)
Question: When was Pokémon Sleep released?
Answer: The Pokémon Sleep app was released on July 17 for iOS and Android smartphones.
Question: How can you play Pokémon Sleep?
Answer: All you need to do is simply place your smartphone near your pillow before going to bed. The Pokémon Sleep app will then record and analyse your sleep duration.
written by.
Sanika Achrekar
Digital Writer, Augustman
Sanika lives for fashion and skincare. She enjoys writing about style, beauty, and lifestyle. She worked as a fashion writer for Man's World India magazine. When not writing about designers and trends, she likes to shop, travel, try new Sushi restaurants, practise pilates and rewatch her comfort shows.