Ubisoft's latest entry to its racing series stays true to its name and celebrates motorsports in many ways—in varying degrees of success. Here's our review of The Crew Motorfest.
I loved Hot Wheels when I was a kid. It was a joy to collect different cars and race all of them around my living room and bedroom. When I realised there were actual tracks you could race on, my twelve-year-old brain was blown. I can collect all these cars and actually watch them speed down these tracks—and they can do loops? Insane.
This is the feeling The Crew Motorfest seems to want to emulate. Collect your cars, customise them all you want, and then race them in the various playlists that the game has. Or if you just want to take a scenic drive around the game's version of the island of O'ahu, you can do that too.
For the most part, The Crew Motorfest does a good job of immersing players in its world where hypercars, classic automobiles, and the occasional plane and boat, just speed around the island in a celebration of all things motorsports. Here's our The Crew Motorfest review.
Here's our review of The Crew Motorfest, a game that, for the most part, is quite enjoyable
Welcome to Hawaii The Crew Motorfest takes place in Hawaii on the island of O'ahu, a stark difference from The Crew 2's scaled-down yet still large map of the continental United States. Ubisoft has a reputation for making large maps and just ramming them full of content which, at times, feels too overwhelming and also tedious since everything is so similar. Smaller doesn't always mean better, but for Motorfest, that seems to be the case.
O'ahu is a great setting for all the racing you're going to do, offering varied landscapes from volcanic beaches and muddy mountains to city streets and professional racing tracks. Aesthetically, it also helps that the island is stunningly beautiful. O'ahu's vistas come alive, and it's sometimes challenging to keep your mind on the race when there's a beautiful golden sunset washing the shore in a red-orange hue.
Speedin' around O'ahu Much like its predecessors, Motorfest offers you a variety of playlists to choose from. You can freely play a handful of them at the beginning right after you go through the introduction where you switch between disciplines and cars so you get a taste of what's to come. The starting playlists already give you nice little variety of races, which is a promising start for future updates.
For example, races by Donut Media, a real racing brand big on social media, feature one-on-one rivalries between iconic cars. There's also the Liberty Walk playlist, organised by real-life Japanese car customiser Liberty Walk. After finishing these playlists, you get rewarded a pretty sweet ride that you can then drive to your heart's content.
You can also choose to jump into the mayhem of multiplayer. Get into grand races where you speed around the island of O'ahu and vie to be first in a chaotic race with players from across platforms—that is, if you can get a race. Wait times are pretty long.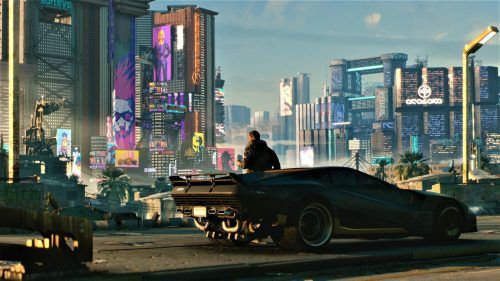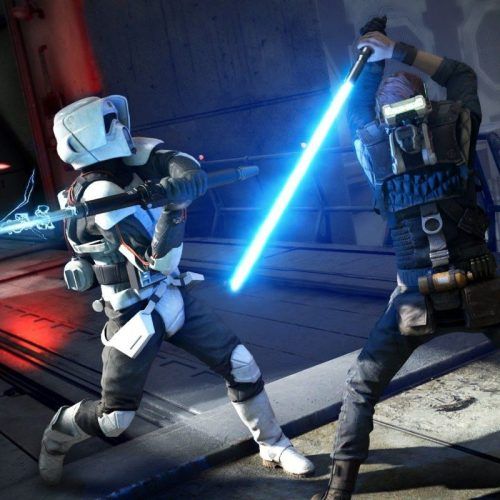 Filling the garage Much like Hot Wheels, you're going to end up collecting a lot of cars in your garage that you can customise to your heart's content. There is, however, a whole lot of mico transactions to buy new cars. In-game currency can be used, of course, but there's still the fact that you can easily buy stuff if you, well, actually buy stuff. Some of the cars are also the same model with just different visual components yet they're being sold as if they're separate vehicles.
But if customising is your thing, you'll definitely have fun with the options you have. On top of that, you can also showcase your customised ride on the main stage where people can vote for it.
Another qualm I have in terms of the cars is the fact that there are certain playlists that are locked unless you buy a certain car. For example, famous automotive influencer Supercar Blondie has a playlist but you'll need to buy a hypercar to be able to play it. But then what the game will do is instead of using the car you bought, you'll instead find yourself using a loaned car.
Strange. Very strange. Other odd choices abound in Motorfest, like making you choose your first car that you won't even use in the early available playlists because you're always going to be driving a loaned car. There's also the choice of making someone narrate while you're driving. For certain playlists, like one where you basically a drive around the island, it fits, but most of the time it's weird. "Keep your eyes on the road," one of them suggests, which is exactly what I was trying to do when they chimed in.
And then there's the loot-based performance upgrades, which are a staple for The Crew but still remain oh so strange. Winning parts by winning races is understandable but scattering them around the world as "treasure" is just weird.
Finally, while it's understandable that cars would be the main focus of the game, it's odd that the developers decided to focus less on sea and air races considering that the game is set in O'ahu, the perfect place for both.
The Verdict The Crew Motorfest has a promising start that could make you come back for more with its variety of races. There's no doubt that updates will build on what's already there, and even then, the existing races are cars available are more than enough to keep your speedster heart content. However, the experience is dampened quite significantly by the microtransactions.
Rating: 3/5
The Crew Motorfest is available on PS5, PS4, Xbox One, Xbox Series X/S, and PC
Reviewed on PlayStation 5
This story first appeared on Lifestyle Asia Bangkok