It is June 2023, the middle of the year, and the world has seen some extremely exciting video game titles already. But there is a lot more in store when it comes to new video games releasing each month. So, let's look at the upcoming video games of June that guarantee the perfect time for all kinds of gamers.
The Legend of Zelda: Tears of the Kingdom was the best video game released in May 2023. It received overwhelming critical praise as well as commercial acclaim. But it appears that its success could be eclipsed by a title that comes from one of the greatest fighting game franchises ever created. That title is Street Fighter 6, certainly the most significant of all June 2023 games.
Devoted fans have long been waiting for the sixth main instalment in the long-running Street Fighter franchise. From artworks to demo arcade matches, social media has offered glimpses of the characters, their moves and the story arcs.
Even though it appears as if Street Fighter 6 will dominate everything — from headlines to discussion forums upon release, June isn't about the arcade game alone as there are a few other promising ones as well. These include offerings from both famous franchises and new standalones from major developers. Among them is Diablo IV, Crash Team Rumble, Aliens: Dark Descent and AEW Fight Forever.
As evident from some of the titles, the games range from traditional arcades to sandbox strategy and fun-filled adventures to mindboggling puzzles. All video games releasing in June 2023 will be in either one or more consoles, including PlayStation 4, PlayStation 5, Xbox One, Xbox Series X/S and Nintendo Switch. Some of the games will also have a release on personal computers (PC).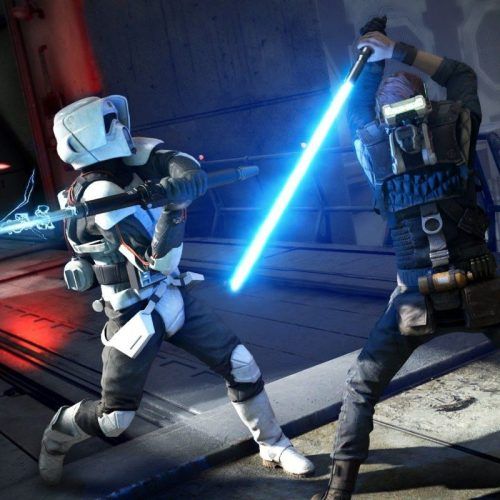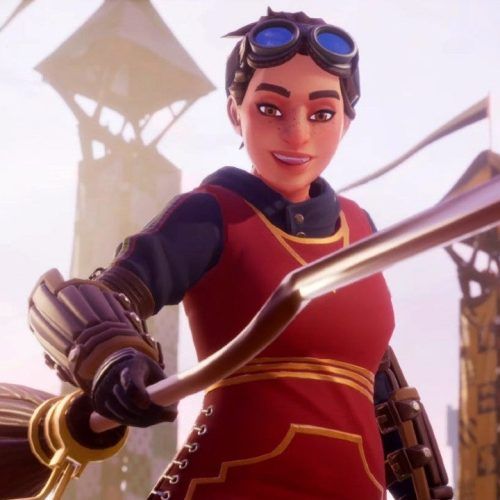 Major upcoming video games of June 2023 to make the summer more awesome
Jump To / Table of Contents Release date: 2 June
Platforms: PC, PS4, PS5, Xbox One, Xbox Series X/S
Street Fighter 6 is one of the most anticipated video games of 2023. Developed and published by Capcom, the video game is set to redefine the franchise by introducing two new modes besides traditional arcade fighting. One of the modes, called World Tour, is like an action-adventure game built within the core Street Fighter 6 concept wherein players can create their own characters, learn moves from in-game master characters such as Chun-Li and Luke, explore a massive city, and fight opponents on its streets.
The third mode, Battle Hub, sees the customised player characters from the World Tour come together at a common hub for communication or engage in player vs player combat in a traditional arcade setting.
Apart from the traditional control type, Capcom has also introduced a new control system. Simply called 'Modern,' the new system makes it easier for beginners to use special moves and combos — a relief for the many who are not too fast with the buttons or cannot remember the sequence of the command inputs.
Image credit: Capcom Release date: 6 June
Platforms: PC, PS4, PS5, Xbox One, Xbox Series X/S
It has been 15 years since Diablo III arrived for fans of action role-playing games (RPG). Excitement is thus high for the fourth main instalment of the franchise, which will take gamers into the dark world of the game full of demons and mythical entities. Players get to create characters in any of the five different personas — Barbarian, Druid, Necromancer, Sorcerer, and Rogue. Each persona has different attributes.
According to Blizzard Entertainment, the developer and publisher of the game, Diablo IV can be played solo or with friends, where players can "meet in towns to trade, team up to battle world bosses, or descend into PVP zones to test their skills against other players."
Image credit: Blizzard Entertainment Release date: 8 June
Platforms: PC, Switch
Fallen London, an alternative version of Victorian-era London with Gothic elements, is the setting for this game created by British developer Failbetter Games. As per the game's storyline, this alternate London has been stolen by bats and taken deep under the Earth into a massive cavern.
Mask of the Rose is essentially a visual novel mystery game where the player character will have to find answers to a host of puzzles and solve predicaments ranging from romantic associations to a complex murder. The prime quest is to solve a murder in which a character named Archie has been implicated.
The game was initially set for launch earlier in 2023 but had to be delayed at least twice.
Image credit: Failbetter Games 
04
Harmony: The Fall of Reverie Release date: 8 June/22 June
Platforms: PC, PS5, Xbox Series X/S, Switch
The choice-driven narrative adventure game follows Polly, the main character, who finds a magical necklace that transports her into a strange dimension known as Reverie. Polly meets six entities — Bliss, Power, Bond, Truth, Chaos, and Glory — known as Aspirations. They inform Polly that she is now the seventh Aspiration — Harmony, a role her mother held before her disappearance on Earth.
As Harmony, Polly has the gift of clairvoyance that she must use to create the perfect balance between Reverie and the real world, where a powerful corporation has seized control over every aspect of life in her hometown. The risk is that both worlds would be destroyed if she fails at her task.
The player controls Polly/Harmony as she navigates the Reverie. Decisions taken unlock paths that have a bearing on both worlds at the same time. They go on to impact the outcome of the game, which has been created by independent French game developer DON'T NOD.
Image credit: DON'T NOD Release date: 16 June
Platforms: PC, PS5, Xbox Series X/S
A simple but fun-filled game, Park Beyond is a tycoon simulator where players are tasked with building and managing theme parks. But unlike most other tycoon simulators, this game allows players with an almost unlimited ability to create a theme park of their dreams.
Features include everything, from changing the layout of the terrain to modifying roller-coasters and other attractions, in any way imaginable — even those that cannot be built in real life. There is no dearth of options to choose from when building the dream theme park.
Players can also keep track of the profitability and managerial aspects of the theme park through charts, infographics, and other useful in-game tools and characters that would help increase the revenue of the theme park.
Park Beyond is developed by German game maker Limbic Entertainment and published by Bandai Namco Entertainment.
Image credit: Bandai Namco Entertainment Release date: 20 June
Platforms: PC, PS4, PS5, Xbox One, Xbox Series X/S
An offering from Focus Entertainment and Tindalos Interactive, this game is designed to appeal to fans of the acclaimed Aliens movies — one of the greatest sci-fi film franchises — as well as those who like playing real-time strategy games with a dash of horror.
The story follows a detachment of Colonial Marines whose ship has crashed into a planet called Lethe, where they are forced to investigate a Xenomorph outbreak. The heavily armed squad, which can consist of Marines from five different classes, has everything from powerful rifles to flamethrowers. They can also use some objects within the game environment to slow down the alien creatures from advancing.
The game allows players to control the entire squad as a single unit. Even though the action happens in real time, the game can be slowed down for tactical planning and action assignment for each character in the squad. Players will also have to keep a check on the physical and mental health of the squad, as a decline in either affects their performance. Once a squad member dies in the game, the character cannot be revived.
Image credit: Focus Entertainment Release date: 20 June
Platforms: PC, PS4, PS5, Xbox One, Xbox Series X/S
The latest game in Activision's long-running Crash Bandicoot franchise, Crash Team Rumble sees iconic characters, such as Crash, Neo Cortex, Coco and Dingodile, engage in a 4v4 team-based competition to capture the Wumpa fruit.
The hero and villain characters have their own unique abilities, which players can use to effectively win team battles. All the action takes place on an island, where, as per the story, the villains have converged after escaping prison. The game is fun; in a way, it is like PUBG: Battlegrounds, but without violence.
Image credit: Activision Release date: 29 June
Platforms: PC, PS4, PS5, Xbox One, Xbox Series X/S, Switch
The World Wrestling Entertainment (WWE) has been producing iconic video games for over three decades. It is now time for their rival brand, All-Elite Wrestling (AEW), to make its grand debut in the video game arena.
AEW Fight Forever is, in fact, one of the major titles among the June 2023 games to look forward to. It is the first video game since the professional wrestling promotion's formation in 2019 and the first major challenger to the highly successful WWE 2K series of games.
Created by THQ Nordic and Yuke's Media Creations under licence by the AEW, the game will reportedly feature at least 50 wrestlers at the time of its launch, with more added in later updates. The roster includes both new and legendary names such as Chris Jericho, Christian Cage, Sting, CM Punk, The Elite, Bryan Danielson, Nyla Rose, Thunder Rosa, Ruby Soho and "Hangman" Adam Page. Reports suggest that the late wrestling icon Owen Hart also appears as a playable character in the game.
The game features over 10 different gameplay modes, including traditional Singles, Tag-Team, and Ladder matches as well as innovative matches such as Unsanctioned Lights Out and Exploding Barbed Wire Death. Players can customise their favourite wrestler's attire and appearance as well as teams and move sets.
Image credit: THQ Nordic
09
Ghost Trick: Phantom Detective Release date: 30 June
Platforms: PC, PS4, Xbox One, Switch
Ghost Trick: Phantom Detective was originally released in 2010 by makers Capcom to critical acclaim. At the time, it was released only on Nintendo DS followed by an Apple iOS release two years later. It is only now that the makers are set to release the game's HD version across platforms.
Japanese game designer and director Shu Takumi, who is the creator of the Ace Attorney franchise, is the mastermind behind this supernatural story which follows Sissel, the main character, who players can control.
Sissel has been murdered and is now a ghost with unique powers. However, he is unable to recall who he is or why he was killed. He prevents a girl named Lynne from dying, who then joins him in his quest to solve his own murder mystery.
The new version has high-resolution graphics, additional languages and a track added to the original 37.
Image credit: Screenshot/Capcom USA/@CapcomUSA_/Twitter Release date: 30 June
Platforms: Switch
The concept of multiverses and timelines has always been exciting to everyone, from writers to major movie studios such as Marvel. It, thus, comes as no surprise that the makers of Crime O'Clock have used travelling between time and dimensions as the focus of their aesthetically beautiful game.
Developed by the French studio Just For Games, Crime O'Clock is about a time detective who must investigate time anomalies and crimes happening across timelines for a nefarious objective.
The point-and-click game focuses on puzzle solving, which means that players will have to apply their intelligence to clear levels. The only assistance is an upgradable AI system called EVE.
The game has evolving maps connected to each other by time markers for the player character to jump between timelines. Ages, such as Steam Age, The Lost Age and Atlantean Age, explored in the game are mostly fantastical but also include real-world ages, such as Information Age.
Image credit: Just For Games
(Hero and Featured images: Capcom)
Frequently Asked Questions (FAQs)
Question: How many games are coming out in June 2023?
Answer: Of the 15 video games releasing in June 2023, around 10 of them are particularly significant.
written by.
Manas Sen Gupta
Manas enjoys reading detective fiction and writing about anything that interests him. When not doing either of the two, he checks Instagram for the latest posts by travellers. Winter is his favourite season and he can happily eat a bowl of noodles any time of the day.