Celebrating 60 Years of an iconic motor, Jaguar is restoring a dozen classic E-Type cars.
As a carmaker though, Jaguar is at a crossroads. The British brand recently ditched plans to produce the flagship XJ saloon. It also recently committed to an all-electric future by 2025. Yes, the iconic Jag will now be a fully electric brand within the next four years.
Although Jaguar's game plan is a sound business decision, owing to the call for lower emissions, it is a departure of sorts for the brand which gave us some truly remarkable motors. We are of course referencing the classic E-Type, which put Jaguar on the automotive map six decades ago. In fact, it is the car that most commonly associate the leaping cat with.
To celebrate its past, it does make perfect sense for Jaguar to restore and release 12 classic E-Types to commemorate the model's 60th anniversary.
The Story Of An Icon
The iconic motor (AKA the XK-E) made its world debut in Geneva, Switzerland on 15 March 1961. It was developed as a replacement for the XK150 sports car. The moment the covers were lifted off, it was an instant hit.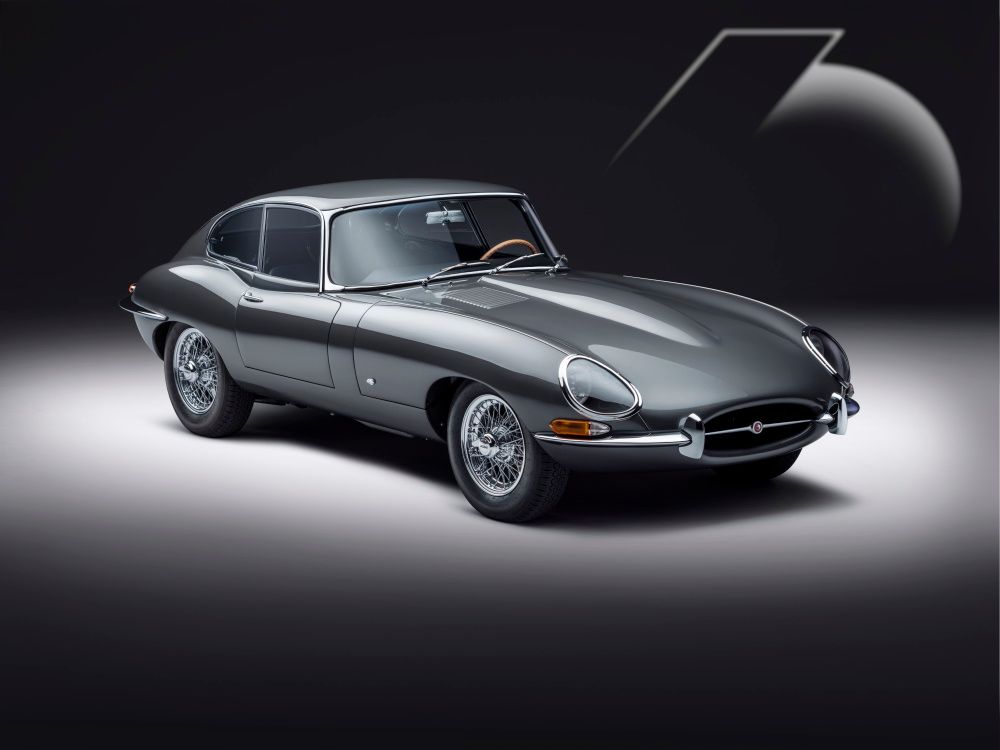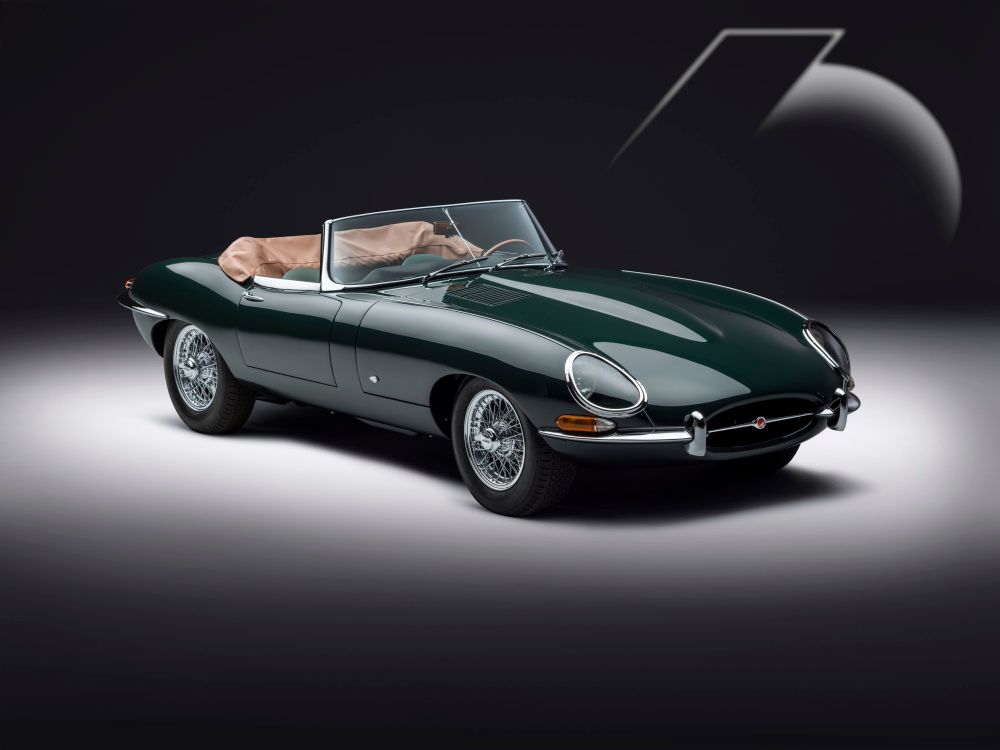 Reportedly, the public reaction to the lone coupé available for test drives in Geneva at the time was immense. It even forced the brand to rush over another roadster, from Coventry overnight. Between 1961 to 1974, Jaguar produced over 70,000 models. With its sexy and sleek shape, it drew accolades from fans as well as the motoring community.
Enzo Ferrari once even described the E-Type as the most beautiful car ever made. Over the years its popularity endures, with numerous publications regularly voting it one of the most stunning cars ever built.
Even the New York City Museum of Modern Art has a classic model as part of its permanent display. The immaculate blue roadster is only one of six cars to receive that distinction.
A Classic Reborn
Coinciding with the model's 60th anniversary, Jaguar Classic, the heritage arm of Jaguar Land-Rover, will restore 12 classic models. The Jaguar E-Type 60 collection will feature six limited-edition matched pairs of restored 3.8 E-Types.
Jaguar has not mentioned how much these cars will cost. We can imagine it will cost A LOT though because they don't just hold a vintage appeal but also boast upgraded features. The Jaguar E-Type 60 collection is inspired by the '9600 HP' and '77 RW' examples from the sports car's 1961 Geneva launch.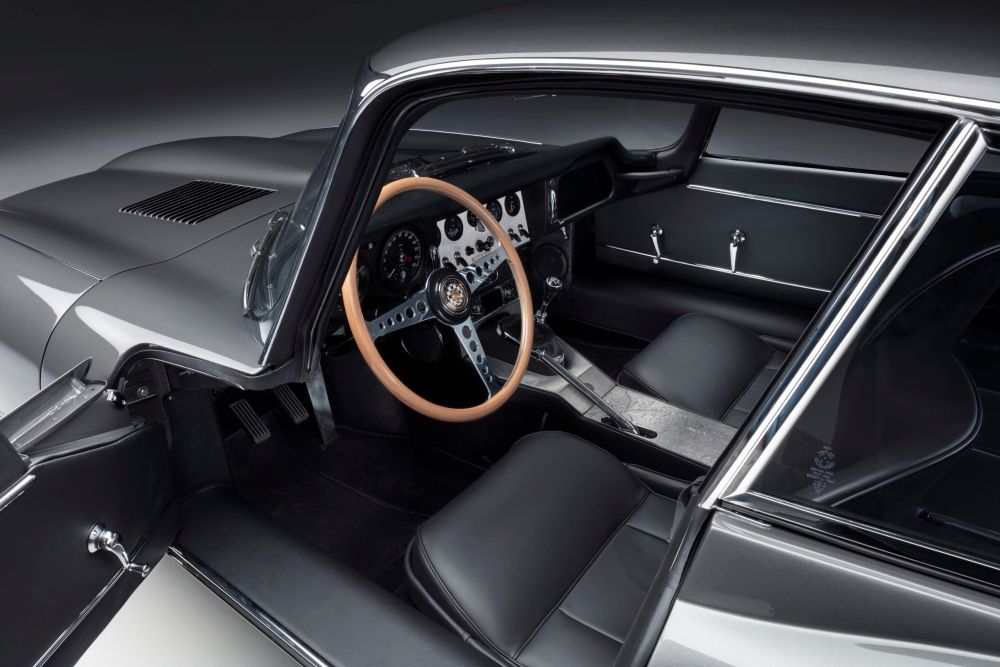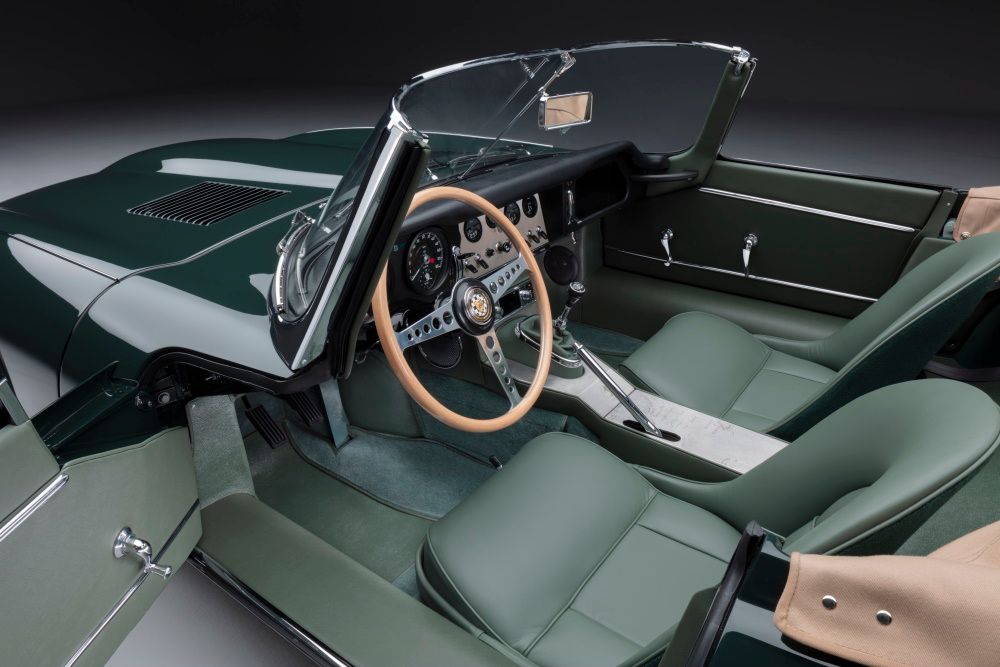 The '9600 HP' inspired models are fixed-head coupés finished in grey with a smooth black leather interior. The six special edition roadsters mirror '77 RW' in green with a suede green leather interior. Both models arrive with 1961 tribute details including a commemorative 60th anniversary logo, fuel cap and chassis plate.
The tachometer features a clock face developed in conjunction with Julian Thomson, Jaguar Design Director. Both models also feature custom-designed engraved centre consoles by artist King Nerd. It displays a map that celebrates the epic road trips that got both E-Types to the 1961 launch.
Modern Enhancements
Underneath the hood of the restored machines is a 265bhp 3.8-litre six-cylinder XK engine. The powerplant benefits from an authentic 1961-style alloy radiator, with an electric cooling fan and electronic ignition for everyday usability. The cars also sport a polished stainless steel exhaust system for greater longevity. The most significant mechanical upgrade for the restored models lies in the transmission department. Here, engineers have crafted a specially developed five-speed manual gearbox which features synchromesh on all ratios and helical cut gears. A reinforced cast aluminum casing also provides enhanced reliability and durability as well as closer gear ratios and smoother changes.
Inside, subtle enhancements for added usability include the Jaguar Classic Infotainment System with satellite navigation and Bluetooth connectivity. The upgrades will no doubt appease fans of the classic, ensuring its continued appeal for generations to come.
(Images: Jaguar Classic)
written by.
Richard Augustin
Digital Editor
Richard went from the confines of the kitchen working as a professional chef into the realm of media twenty years ago. In his two-decade career in writing, he has plied his trade in a number of regional print and digital media organisations in the lifestyle, in-flight, entertainment and finance space. When not busy chasing deadlines and writing stories for AugustMan, you can find him experimenting with recipes in his kitchen.